There seems an awful lot of confusion amongst those in the mainstream media as to why Celtic did not make a move for Hearts centre half John Souttar prior to him signing a pre-contract with theRangers.
Post-match, after Celtic defeated Hibs, BBC Radio Scotland had both Tom English and Michael Stewart once again deriding the performances of Carl Starfelt, this despite the player having an excellent game on Monday night, and using John Souttar as a shining example of an apparently better option that was available for the nominal fee – one theRangers haven't thus far been able to cough up – it would have taken to get John Souttar signed and sealed at Celtic in the January window.
And former Celtic and current Hearts midfielder Gary Mackay-Steven has offered his opinion on the matter. As reported on Football Scotland Mackay-Steven has been discussing Souttar's move to theRangers on the Open Goal podcast https://youtu.be/Lea91S1yW_0 and is another scratching his head as to why Celtic didn't make a move.
"I'm not sure (why Celtic didn't move for Souttar), it's surprising. He proved (against St Johnstone), he just strolled the game and it was one of his better performances under all that scrutiny. I know Celtic have the boy Welsh, who has done really well. They've signed Starfelt and a few centre halves.

"They've obviously spent money on bringing all the Japanese boys from the league that the manager used to be at. Maybe that was their main focus and Soapy just wasn't their top choice.

"Maybe it's just the one that got away, I don't know but he's a top, top player. He has every attribute," teammate Mackay-Steven added. "I think everyone knows he's a good player but (against St Johnstone) he almost thrived on it (the negativity and booing from the Hearts support)."
It would be easy to simply take a stance, now having pledged his allegiances to theRangers, that John Souttar is a terrible footballer but that's simply not the case, he is a decent centre half and certainly a standout performer for Hearts, but for Celtic this move made little sense.
Firstly, Celtic are not building a squad purely to dominate Scottish football, instead it is clear from the signings' made, Ange Postecoglou is building a side for the European stage. That means, given the high intensity football Ange Postecoglou demands, those operating within the squad have to be able to be trusted to play two games a week and have the bodies to cope with it.
The elephant in the room for John Souttar, and one conveniently ignored in the media, is John Souttar's career has been hugely interrupted by not one but two Achilles injuries, and both have kept the player out for a substantial period of time. That is perhaps something Celtic were not willing to gamble on but perhaps with financial constraints theRangers were willing to take that risk.
Secondly Souttar's best performances for Hearts and Scotland have all come playing in a back-three formation and in a deep-lying defensive, counter attacking team.
On both counts this doesn't fit with Celtic playing two central defenders and with a front foot high pressing team, where at times our starting defensive line is higher than most sides by a considerable distance.
That system needs not only a good reading of the game but it also requires, in transition, speed and mobility from your central defenders who have a great deal of space left open behind them. John Souttar has many attributes but recovery pace of any description is not one, and it is clear when coupled with his injury record, he would not suit Celtic's style of play.
Michael Stewart and Tom English have long been critics of Carl Starfelt. Even when the player plays well, they rarely give him the credit he is due, but whichever way they wish to twist the narrative to suit their now entrenched views, Starfelt alongside Carter-Vickers, another player Michael Stewart still states he is unconvinced by, are the best performing defensive partnership in the league. As such it is difficult to see where John Souttar would even get a regular game never mind improve Celtic's backline.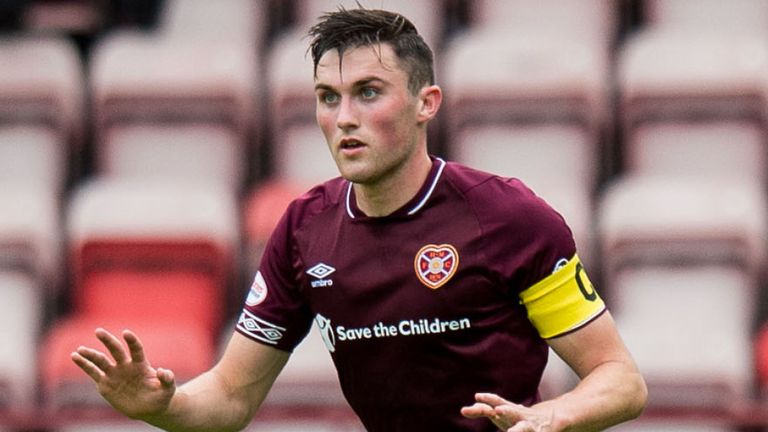 In truth had Celtic still been playing under Neil Lennon, or had they a new manager with a different tactical perspective than Ange Postecoglou, there would have been clear merits in signing John Souttar, however he is simply not a fit for this Celtic team.
For theRangers that is of course a different story. With Conor Goldson out of contract at the end of this season, they will need to find an alternative defender. With finances tight a free transfer Scottish international signing fits the bill for them, but for Celtic this is not the confusing missed opportunity the mainstream media and Gary Mackay-Steven would have us all believe.
If Celtic had wanted John Souttar and he fitted our system, that deal would have been done, but with an injury record like his and the fact his style is out of kilter with our own, it makes no sense to sign a player simply because he's available for free, or a nominal fee, when he doesn't fit the ethos of the team.
Celtic have made moves like this in the past and repented at leisure, but now it appears we are learning our lessons, and I think we have Ange Postecoglou rather than any recruitment revolution to thank for that.
This manager clearly has an eye for a player that fits his philosophy, and had he felt John Souttar was a fit for Celtic, he'd have made his move. The fact he's signed a pre-contract at theRangers simply shows he wasn't wanted and not needed at Celtic.
Niall J