MARVIN COMPPER has been speaking about his time at Celtic as he settled in at his new club back home in Germany. Last week Compper, who managed just 81 minutes in a Celtic shirt – against Morton in the Scottish Cup in March 2018. Compper walked away from his lucrative deal at Celtic – where he was apparently one of the top earners – to join German third tier side Duisburg in a move that was widely celebrated by the Celtic support.
Compper's signing illustrated perfectly the failings of our former manager Brendan Rodgers in the transfer market. That signing and his decision to extend Dorus de Vries' contract, despite him being clearly not good enough to play for Celtic, are damning towards the current Leicester City. If Rodgers and his signing sidekick Lee Congerton start wasting money at the Premier League side they could find themselves under pressure sooner rather than later.
To be fair to the Liverpool fans, they did warn us!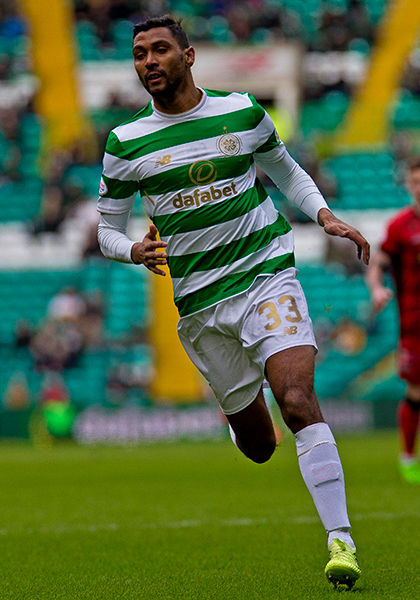 Compper though will keep an eye on developments at Celtic, providers of his pension fund, via his continuing subscription to Celtic TV, probably supplied for free.
"Basically, I did not fit at Celtic. I was told very early on that I wasn't in their plans. That was a pity for me," Compper told the media, as reported by Scottish Sun.
"But I kept on training and being professional. I still wanted to contribute and the way I did that was to pass on my experience to the younger players.
"I was under contract with Celtic until 2020 and I could have stayed and not played, but I didn't want to do that. I would have been 35 by the time I left and I would have found it hard to find another club.
"I wanted to sign for a club where I could play football again. I wanted a club who needed my experience.
"I've seen and experienced a lot in my career. I want to be a role model to the young players here. I've played in four different European leagues and for my country.
"My body still works well and I did actually get to play a couple of reserve games at Celtic, so I know I am fit enough and injury free. I'm really excited about being able to play again.
"And I haven't cut all my ties with Glasgow…I still have a subscription for Celtic TV!"
Meanwhile one from yesterday that we don't want you to miss.
As Celtic Fans Eye 10IAR, here's a Psychological Prognosis for the Rangers support
THE new season starts today. Celtic are in Sarajevo to kick-off our Champions League qualifying campaign. Soon we will be playing domestic football and the Scottish game for the next two seasons is going to be dominated by one thing – Celtic's quest for the magical Ten in a Row.
We already have secured Eight in a Row and that means that Celtic can be the first Scottish club to win Nine in a Row twice. That will be wonderful but tantalising prospect of getting to Ten will see The Celtic support party like it was Lisbon 1967 all over again.
What however will that mean for a Rangers support that has won no major honours since the club was founded from the ashes of the old club by Charles Green in the summer of 2012. The uncomfortable truth that Rangers FC died in 2012 is these days denied as those of an Ibrox persuasion bought into the Continuity Myth. And that debate will continue indefinitely on social media with the Rangers fans arguing until they are blue in the face that they are the same club, it was only the mythical holding company that operated the club that died.
Everyone else knows that it is complete nonsense but will never be able to convince the gullible Ibrox support. Few bother trying these days. It's probably best to agree to disagree.
However while they can comfort themselves in the pretence that their club never died, they will have nowhere to hide if Celtic reach ten in a row.
So as the Nine in a Row season gets underway, the Rangers fans know that they must win the league this year or next or the day they fear even more than their club's death with be upon them and there will be no place to hide.
Last season was probably their best chance to stop Celtic. They matched us on two home wins each in the Glasgow Derbies, watched on as Celtic players went on strike before a vital Champions League match, saw our top striker walk out on transfer deadline day and our second striker drop out through personal reasons. Then they won the end of year derby, boosted by their manipulation of the ticket split to increase their chances as they drew level at the top of the league. Then Brendan Rodgers walked away taking most of the backroom staff with him – surely the league was theirs to win?
Celtic finished nine points clear.
Last year Dave King reckoned that Celtic would collapse like a pack of cards IF they could win just one title. That would give then access to the Champions League money (after another eight qualifying games, presumably in his small print) and would deal a severe blow to Celtic who have become the Dominant Force in the game, more so now that any team has ever managed in the past in Scottish football.
What King didn't do was mention what happens if they fail and can't stop Celtic dominating the game.
What happens if Celtic get to Ten in a Row and how will that affect his own support, who have been filling the stands at Ibrox despite their lack of success?
So as the Nine in a Row season kicks off today, The Celtic Star sought out a professional opinion from a leading Doctor, an expert in this field, on "The Psychology of a Rangers support" and present it to you today.
Read what he has to say HERE.