Kieran Tierney? £15 million. Are Arsenal sending in Del Boy for a buy em low sell em high approach to cross border sales? Sure I've heard a song about that…
Stick a pony in me pocket,
I'll fetch the suitcase from the van.
Cos if you want the best 'uns,
But you don't ask questions,
Then brother, I'm your man.
Cos where it all comes from is a mystery,
It's like the changin' of the seasons,
And the tides of the sea.
But here's the one that's drivin' me beserk,
Why do only fools and horses work?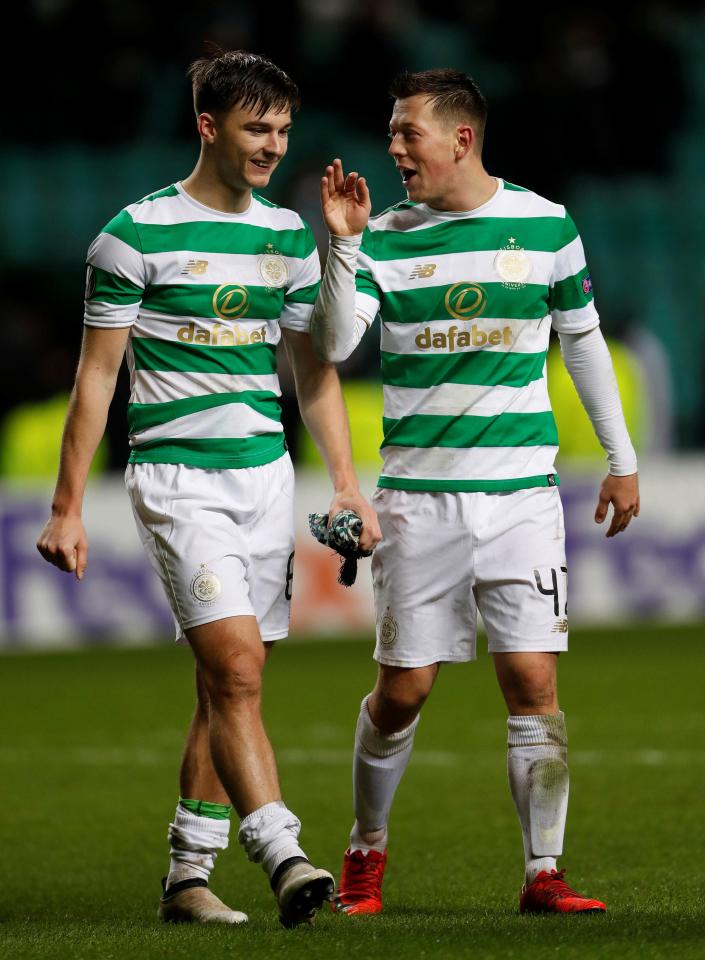 Listen while you're at it you can take your £10 million up to your £17 and half million for Callum McGregor and stick that up yer London jacksie too. Spivs is the word that comes to mind…
Up it then double your last number. Add in a 20 % sell on close and we'll meet you at the Watford Gap services and at least we have our starting point for realistic negotiations.
You want a top class left back or playmaker you pay the going rate. Be you Arsenal, Liverpool, Man Utd or Leicester (Aye Brendan I mean you). The days of north of the border raids for a quine of a find are gone my geezers.
Kieran Tierney is the best left back in Scotland, nae the British Isles.
For the uninitiated down south who deride the quality of our game without the decency to actually watch it before passing judgement I'll draw you a comparison.
Celtic freed the so called best left back in the world in Andy Robertson. You may think this was in error. No sir. This was because Kieran Tierney was waiting in the wings. I may be re-writing history somewhat but the benefit of hindsight allows me some artistic licence.
Kieran is a bit like Andy with the added advantage of real defensive capability. Imagine that Gunners?
A left back that can be the marauding overlapping footballing attacking full back and actually carry out the job description of any left back. Stop crosses, track back and cover the centre half.
Imagine Lee Dixon but without the faux brutality. It's actually genuine.
Kieran Tierney will assist your strikers and kick the opposing right winger halfway to Angel Tube station all within 35 seconds of each other. You will not have had a better left back since Ashley Cole. I'd actually put that as a 5 year guarantee in writing, in Graffiti on Islington High street.
£15 million reminds me of a Boycie quote. "I've left my Mercedes parked downstairs and you know what they're like on this estate. They'd have the wheels off a Jumbo if it flew too low".
As for Leicester and they're attempts to get Callum McGregor on the cheap?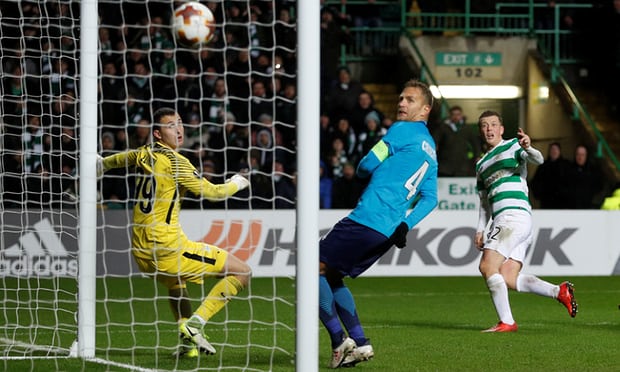 This is the Scottish Pirlo.
You are trying to sell James Maddison to the highest bidder. I'm assuming those negotiations to whatever club is interested will start of north of £55/60 million.
This is James Maddison who came north to Aberdeen and did nothing but flatter to deceive for a season. In fact Aberdeen loaned Celtic's Ryan Christie to replace him and Ryan's stats blew James Maddison's out the water.
Note to Leicester.
Ryan Christie was only at Aberdeen on loan to replace Maddison because Brendan Rodgers couldn't find a space for him. Ahead of? Yes, you guessed it. Callum McGregor.
A regular and consistent performer up to this year, he's excelled in this one. He signed a much deserved new contract with Celtic in December on the back of his best season to date. His stats speak for him, in 53 appearances he's returned 6 goals and 12 assists.
His ability to impact games has been evident when Scott Brown was out the team and he sat deeper. It possibly coincided with the best free flowing, fast paced midfield play Celtic had all season as Callum orchestrated events from the middle of the park.
Further forward he times his runs beyond the strikers superbly and popped up with a few goals of wonderful quality. He has a fantastic range of passing coupled with natural vision and timing. He consistently takes the ball under pressure and selflessly offers himself to others when they're toiling.
Other than returning from his recent injury where it naturally took a few games to get back up to speed, he has simply been Mr Consistent as much as Mr Versatile. Rarely dropping below a 7/10 and more than often exceeding that score.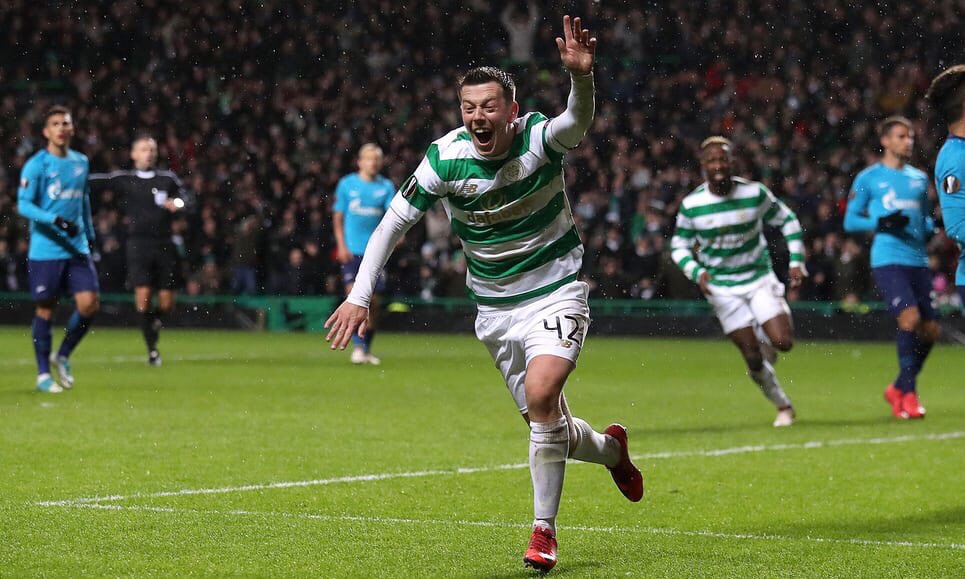 I've said it before and I'll say it again. I wish we had 2 Callum McGregor's, one to play off Scott Brown and one to play off the front.
That's what you'd be paying for Leicester, a top class number 10 and a Pirloesque deep lying playmaker. What's the going rate for either never mind both in the Premier league?
He's not only forced himself into Scotland contention he's even managed to captain the national side. This with only 11 caps so far, a criminal number when you consider the consistent form he's shown.
His upward career trajectory has continued this season and it shows no sign whatsoever of letting up. He's good enough to be playing for top 6 clubs in most if not all of the so called 'big' leagues. Not sure Leicester fits that bill!
Brendan knows a pass from Callum McGregor could arrive in front of Jamie Vardy from 5 yards to 50 yards and land just where it's needed. Brendan knows this as much as he knows his 'bid' is disrespectful.
You pay for that quality of pass. Not 10, not 17 and a half. You start at £30million.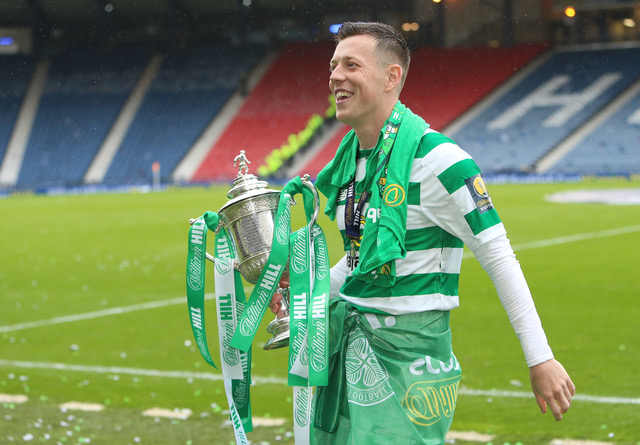 So I'll leave Del Boy to explain the Celtic feeling towards derisory bids for our family silver from Brendan Rodgers.
"You know this car's a GTI. If you rearrange the number plates then you got yourself a personalised number plate."
Just in case there is any further confusion. Celtic reside on Kerrydale Street. Not Hooky St.
We've got some half price cracked ice and miles and miles of carpet tiles,
T.V.s, deep freeze and David Bowie L.P.s,
Ball games, gold chains, whatsnames, pictures frames and leather goods,
And Trevor Francis track suits from a mush in Shepherds Bush,
Bush, bush, bush, bush, bush, bush, bush …
No income tax, no V.A.T.,
No money back, no guarantee,
Black or white, rich or poor,
We'll cut prices at a stroke……
God bless Hooky Street,
Viva Hooky Street,
Long live Hooky Street,
C'est magnifique, Hooky Street,
Magnifique, Hooky Street,
Hooky Street
Niall J