SALZBURG'S Israeli striker Munas Dabbur could be forgiven for having quite a low regard for the standard of Celtic's play after some woeful defending in his side's 3-1 win over the Scottish Champions in the Europa League.
He may have adjusted his opinion somewhat after taking part in the match at Hampden last Tuesday when Callum McGregor and Ryan Christie helped boss the middle of the park and James Forrest grabbed a hat-trick to ensure that Scotland and not Israel won the group and the play-off place for the Euros, if it is required.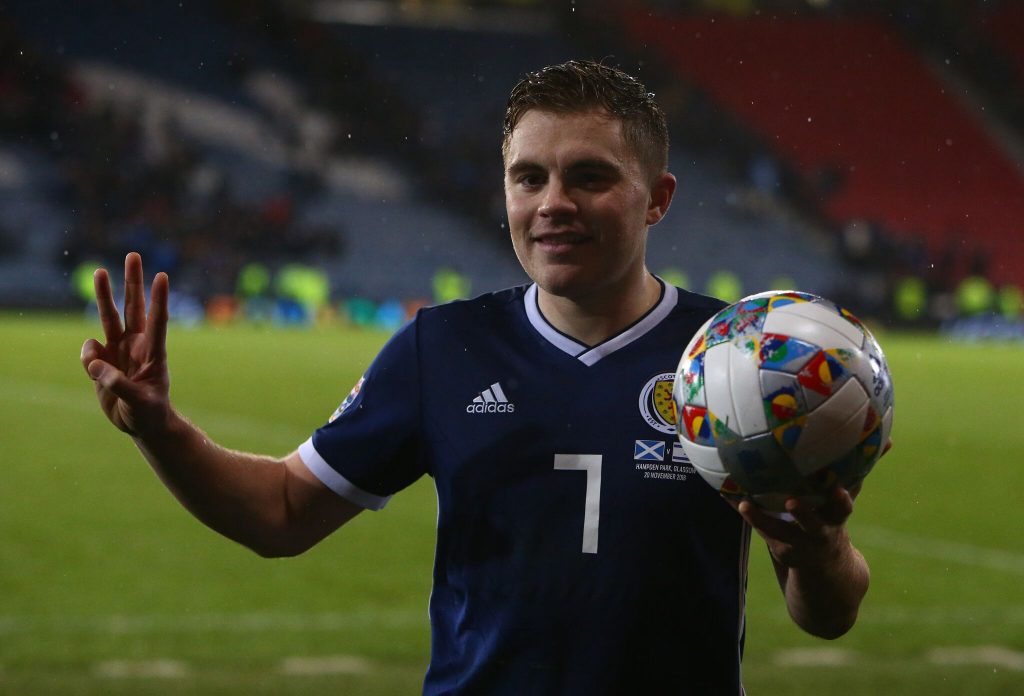 Indeed Dabbur might have been wondering if the guy that just scored a sensational hat-trick was the same player that was red-carded in Salzburg in that night to forget for Celtic.
There was an interesting article yesterday on Video Celts which pointed out that the bookies had made RB Leipzig odds on favourites to beat Salzburg in Austria on Thursday night. Salzburg are a big price to win their home game despite having already won away on Germany, having maximum points from the group so far and knowing that a defeat to their sister Red Bull club would leave them vulnerable to defeat in Glasgow and elimination from the tournament.
From maximum points after four games to falling to qualify and Dabbur will know that another hat-rick from James Forrest could see that happen, if his side fails to take something against RB Leipzig.
And if the Israeli warns dos team-mates about the peril in playing in Scotland after his national side's defeat at a half empty Hampden, he will have no idea at all what it will be like under the Disco Lights at a packed and noisy Parkhead next month.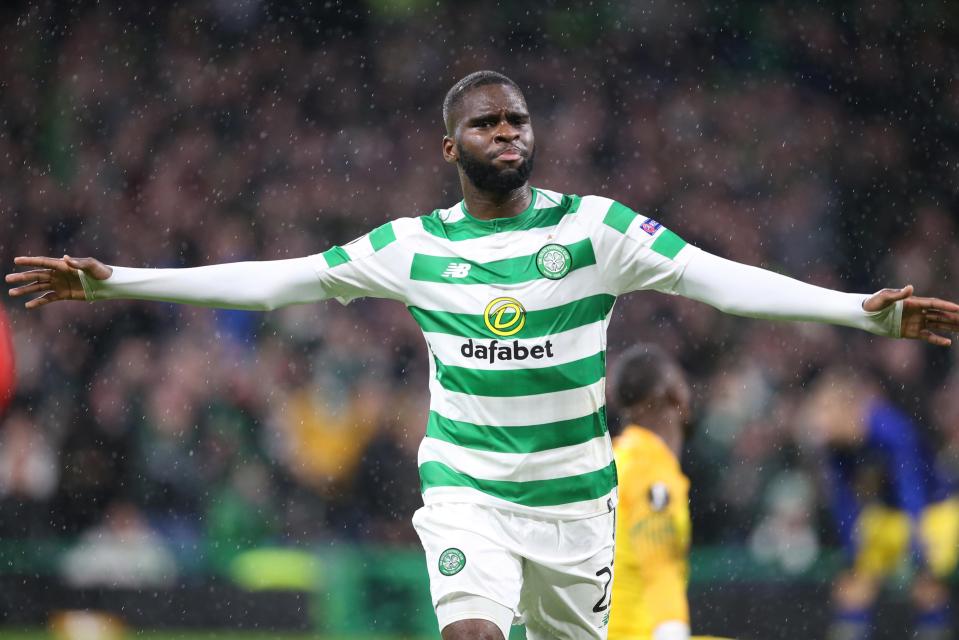 Salzburg will see a very different Celtic and one that will be hell bent on defeating the Austrian Champions.
Both Red Bull teams, of course, will be hoping that Rosenborg, dis-spirited, pointless and with their best player behind bars, can somehow do them both a favour against Celtic on Thursday night. Given Celtic woeful record away from home in European football in recent times you would have to think that this is a possibility but if Celtic can get a few early goals in this game the alarm bells will be ringing in both Red Bull camps.
Salzburg will know that they need at least a point to go through and it will make it a tough ask for RB Leipzig.
Dabbur, who was unimpressive at Hampden, reckons that the talk of a Red Bull carve up is compete and utter nonsense.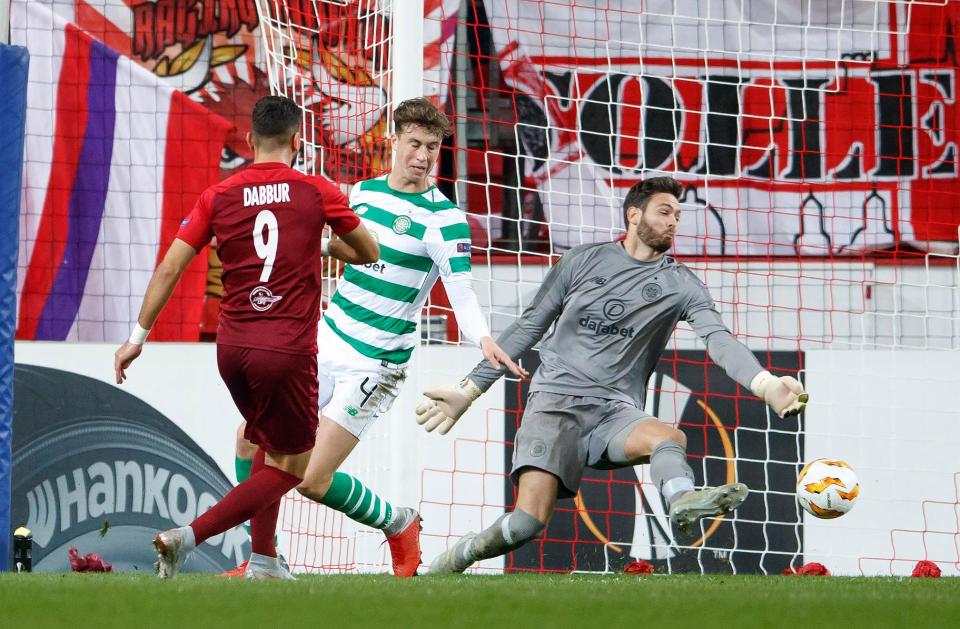 "It's something special for everyone at both clubs that we both have Red Bull backers," he said.
"We speak about it sometimes and joke a little bit – but when it comes to the football it's serious. Over 90 minutes both teams want to win games.
"It's totally crazy to think there will be anything between us. This is football, nobody thinks like that.
"The clubs have good relations but there's nothing more to it than that. This week both clubs will try to win the game and I hope we do it.
"We're in a good position in our group. We've won all the games so we thought we had qualified. Now, we realise the situation is different in the group.
"We are looking forward to the next game and we'll try to win against Leipzig.
"If I'm honest, I was surprised that Celtic beat Leipzig in the last game, but we know Celtic at home is a different game, different football.
"I didn't see their game against Leipzig but I'm sure they won't make it easy for us in Glasgow in the last game next month.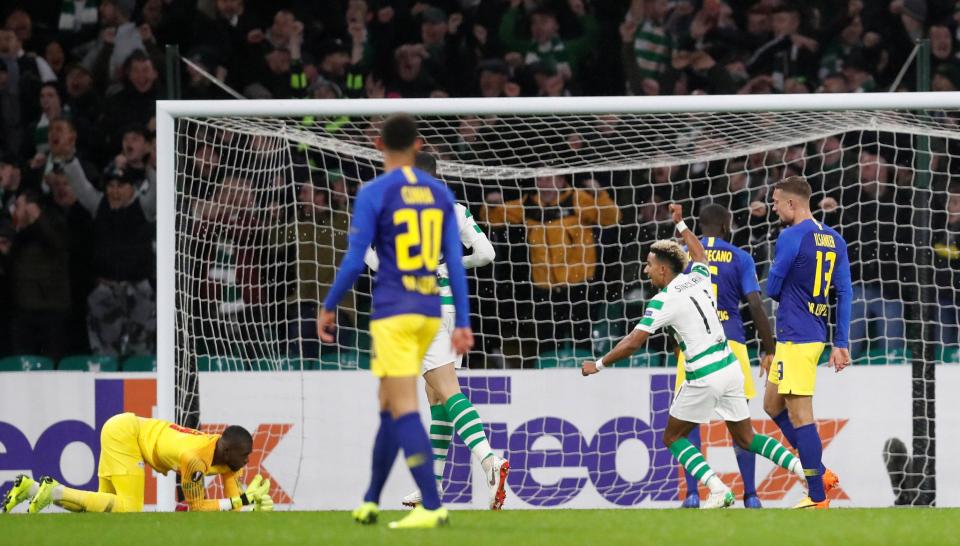 "We need to finish the section against Leipzig so that by the time we come to Glasgow we will have qualified."
RB Leipzig were favourites to win the group and were the top seeds. That changed when they lost their opening game by 3-2 to their Austrian energy drink cousins.
"Like Celtic, we pulled off a surprise against Leipzig in that match," Dabbur stated.
"They are a good team, with high-quality players. This week will not be easy for us, even at home, but with our run we are full of confidence.
"We believe in ourselves and know that a point would be good for us but we will try to win the game."
Also on The Celtic Star today…
How Brendan steadied the ship after Celtic's turbulent summer…See HERE.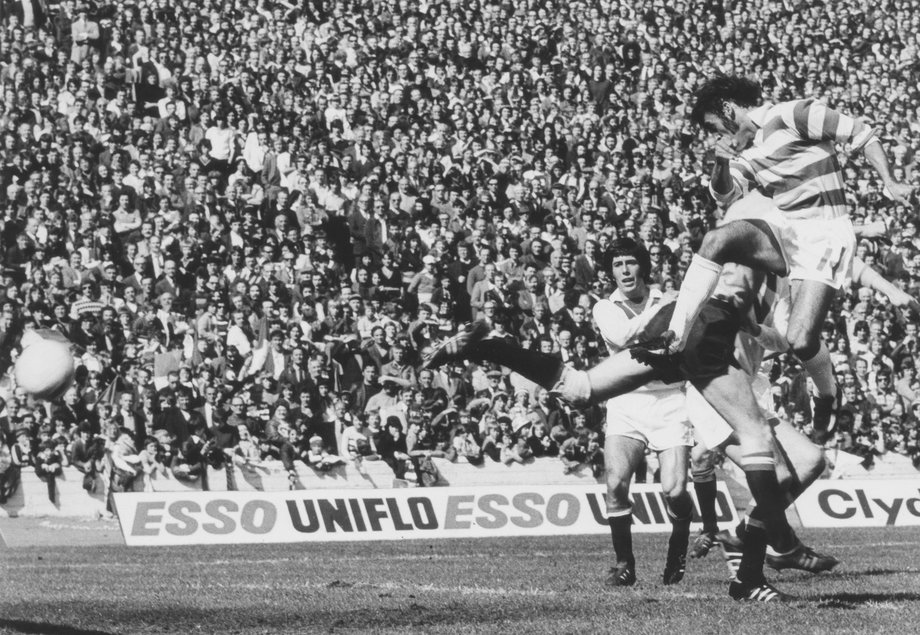 'Celtic v Airdrie in the Scottish Cup, here's the history,' David Potter…See HERE.
Celtic Fans TV: 'Midfield 3 for Trondheim, plastic pitch ban and predictions for Rosenborg…See HERE.
Jim Craig – Tam Gemmell and Willie Wallace scored to give Celtic the points…See HERE.
'Job done! There is little I would change for the trip to Norway,' David Potter at New Douglas Park…See HERE.