It's twenty years ago to this very day that Celtic lost to Porto in that UEFA Cup Final in Seville.
We made some wonderful memories along the way, beating some superb sides. Knocking out two top English sides in Blackburn Rovers and Liverpool was very satisfying, even more so beating both of them on their own patch. The night we beat Boavista to book our place in Seville will also live long in the memory.
The final itself will also be imprinted deep in the mind for a long time, but for all the wrong reasons. The days leading up to the final seemed as if every single Celtic supporter was heading to Seville. The Spanish City was awash with green and white as close to one hundred thousand supporters partied in the Spanish sun hoping to witness history.
Martin O'Neill's side had a chance to become legends and be talked about almost in the same breath as the Lisbon Lions. Unfortunately we didn't succeed and the wounds are still painfully deep.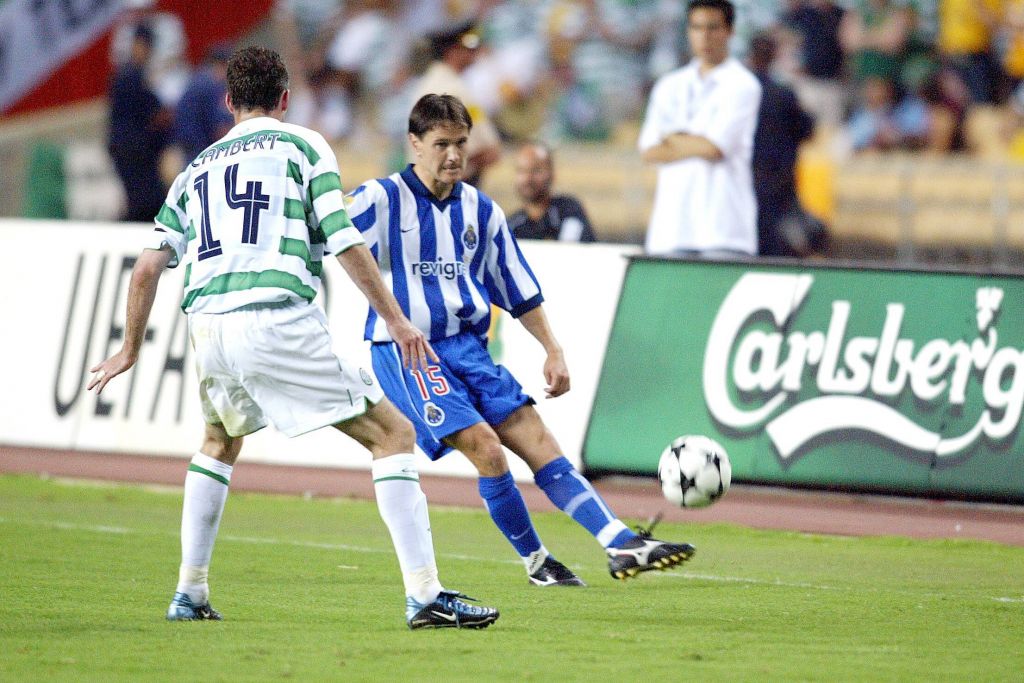 Despite the brilliance of Henrik Larsson we were edged out by an excellent Porto side after extra time, and yeah sure, as annoying as the infuriating play acting by the Portuguese side was, there is no denying they were a great side. Winning the Champions League the following year proved that beyond reasonable doubt. It just shows how good Martin O'Neill's side were that we took them all the way.
It's just a token gesture though, that night is still painful to look back on. I'll never forget the run to Seville, but unfortunately I'll never forget outcome of the final either.
JustAnOrdinaryBhoy – follow on Twitter @ordinarybhoy