From '85 to 8 in a row. My first clear memory of Celtic. I was 8 years old, me and my pal had decided we're going to the Cup final. Our parents had decided we couldn't go. Our Grandparents were going, our Dads were going, in fact every male member of our respective families was going to Hampden, just not us.
Don't worry though it was on the telly (in those days not much was).
My Mum had arranged with my Pal Chris's mum that we'd have a party at their place and a BBQ and paddling pool in the garden, apparently they had a see-saw. Just the same as going to the game.
Aye right. Not us. We had plans.
If every member of our respective family was sneaking away after scrambled eggs on toast at 10am and jumping into a Vauxhall Cavalier, thinking we didn't know what was going on, we'd make our own way.
We were playing Dundee Utd. It was a fantastic summer day in May 1985.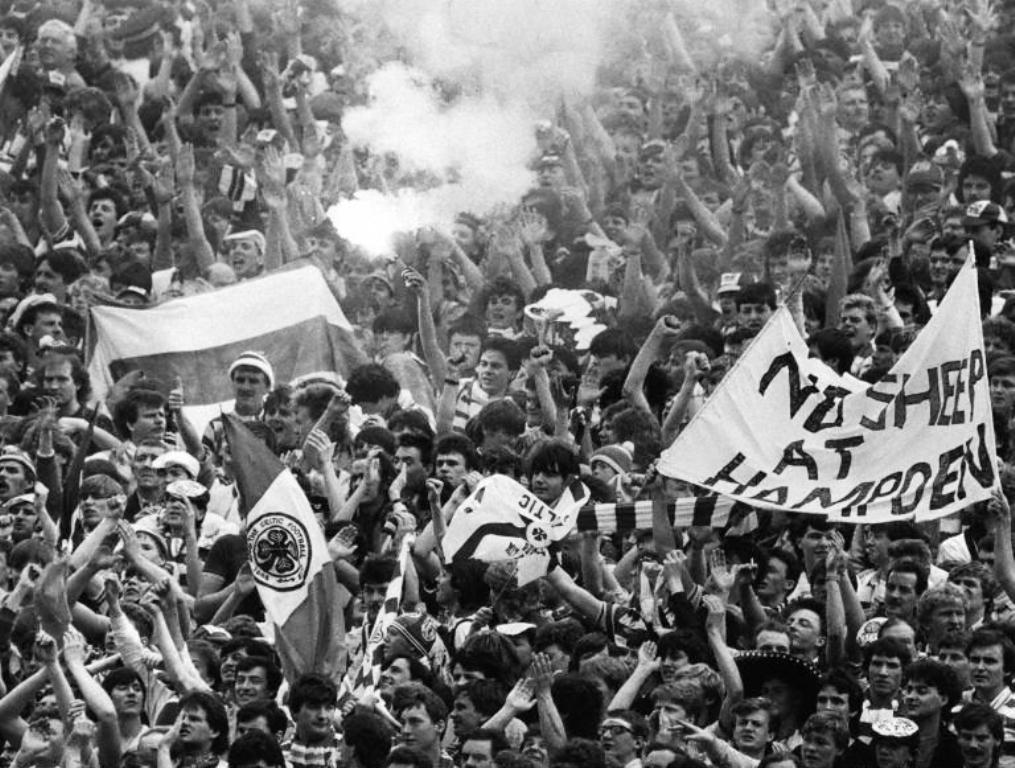 We both had BMX bikes we had got for Xmas '84. We lived in Bellshill. We knew it wasn't far. We'd been sent for messages to FineFare since Easter. How much further could it be?
We'd both been to Bellshill Baths on our bikes. We'd both been driven from there to Viewpark. Straight road, that wasn't that busy, that was only the same distance again to Parkhead.
We get there we'll be close won't we? Hampden is in Glasgow, just like Celtic Park. We'll get to Parkhead and just ask directions. Logical. Getting there would be a dawdle, but how would we get in?
Nae bother. Kids didn't pay in those days anyway. Slide along beside an old boy. 'Mister lift me over. My Uncle has just gone in and I need to meet him, I'm on my own'.
Plan formed. Meet each other on the other side. Done.
Mum asked me at least twice. "What you up to? You're up to something?"
"Nothing Mum, need anything from FineFare? going for a bike ride with Chris."
"No, but stay off the main road and be back by lunchtime. No worries Ma."
To this day I think we might have got away with it. If it wasn't for my BMX. I had a blue Tornado. Pride and joy but on that day in May it had a flat. Where's Dad? Driving a Cavalier to Hampden.
Bag packed with Red Cola and Caramac bars and a 10p mixtures, we're ready to roll. I'm letting the side down. Think Niall, think.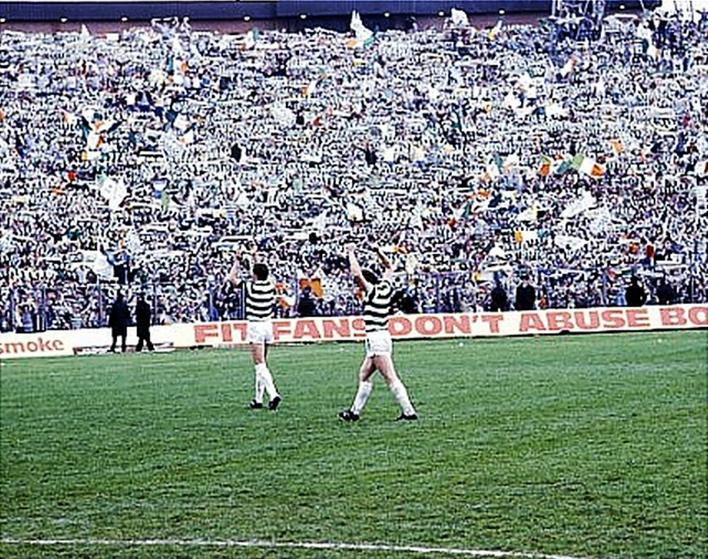 Next door neighbour, Nadia (whatever happened to her). I've already been grounded for nicking her Budgie (bike not bird) about a month ago to get up to the astroturf pitch at the Matt Busby Centre to watch Celtic Youths play. In for a penny in for a pound.
No Fear Chris. We're back on. Chap the letterbox pal, and I'll nick round the back and borrow Nadia's wheels. Meet you at her back gate. Easy done. We're off. On the way to Hampden.
One problem. Between the front door and meeting me at the back gate Chris has told Nadia we're going to Hampden, on our bikes and he's proper excited we've done it.
Main Street Bellshill, via Owendale avenue, Clay Crescent and the Ash park. Nowhere near the Main St. No busy roads. Cover.
We exit beside the DSS office, pass FineFare, The 13A is on the left. Pop passed the video shop and the Matt Busby centre is in sight. From there it's Viewpark and a straight jaunt to Parkhead, where we know it's just ask someone and we're as good as there. Hampden in our heads is in touching distance.
Nope. 'You two! Come here'. Shiver down the spine. Rumbled. Chris's Mum, his Auntie and my own dear Ma on the other pavement. 'Home'. Rumbled. Cornered.
Now I now know it's crazy, I now know we'd never have made it, but to this day there's a bit of me that thinks we might have. Though we possibly had only got about a mile.
I wasn't in that much trouble. Both our Mum's seemed quite chuffed they'd caught us, but strangely proud we'd tried.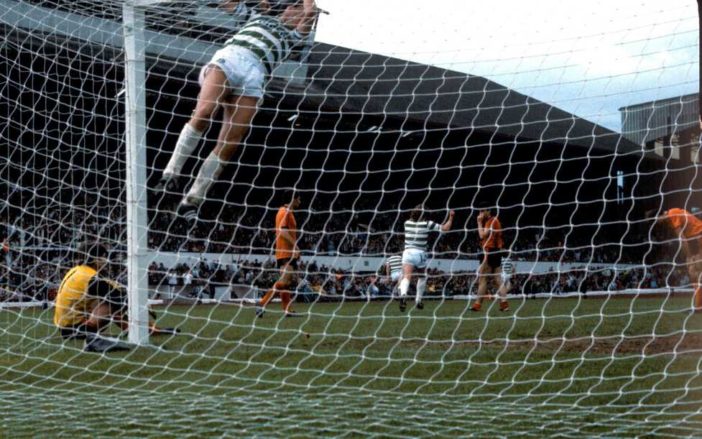 My old man and Grandad apparently were pretty impressed by our attempts as we found out much later. We'd missed most of the game. By the time we got back there was about 30 mins left, Celtic were down 1-0.
Dundee Utd I'd already heard my Grandad say were brilliant at the back. 'We'll need to score first' I'd heard him say. Turns out we didn't.
Davie Provan scored a free kick that to this day Messi hasn't even come close to equalling (not in my mind) and Frank McGarvey followed it up with a diving header I'd only ever seen Roy Race (ask your Dad) score in comics.
Celtic won the Cup. In my mind and Chris's mind we were there, basking in the Hampden sun.
Even another week grounded for once again 'borrowing' Nadia's bike, in my bedroom (which was thankfully revoked) didn't enter my mind. That was the day I fell in love forever with Celtic.
I'd get used to this. We'd have Provan and McGarvey doing this every year. Soon I'd be old enough to go. And you know what soon I was old enough to go.
We had some success in the double season 87/88, but that was Big Cesar working miracles to break up the Souness revolution. Joe Miller won us the Cup final in '89. Roy Aitken stole a throw and wee Joe poached us (quite literally) the cup.
Then tumbleweed. A lot of tumbleweed.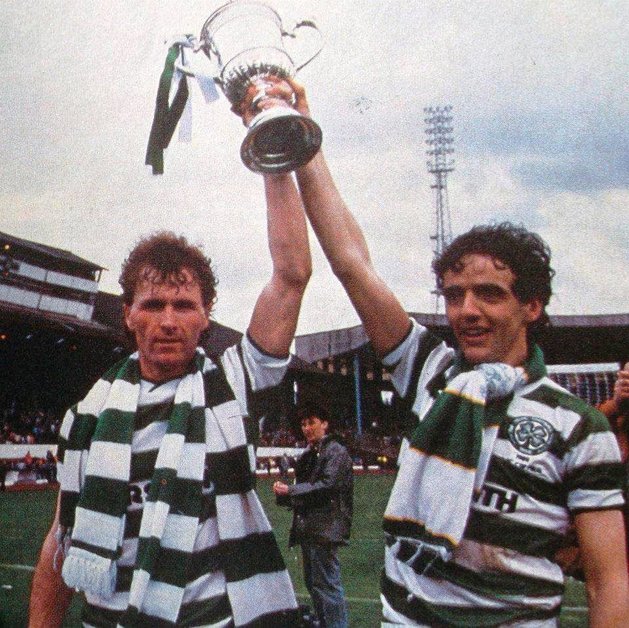 Provan and McGarvey didn't last. Until Tommy Burns saved us, and Big Pierre netted in 1995 against Airdrie, I went every week, between the old Parkhead and Hampden and watched the likes of Willie Falconer, Lex Baillie, Mike Galloway, Anton Rogan, Stuart Slater, Tony Cascarino and Derek Whyte. Could name you worse.
Karl Muggleton exchanged for Shay Given was possibly rock bottom in terms of players.
Losing to Raith Rovers in the League Cup final was scrapping the barrel in terms of hope. Paul McStay, my hero, missing the penalty.
Kid's heroes these days are Forrest, McGregor and Tierney. Mine were Grant, Coyne and Creaney. I still love them.
Today we won 8 in a row.
To anyone who's Celtic initiation was living through the old incarnation's 9 in a row, stopped by Harald Brattbak you'll know what this means. We are so close.
To every kid brought up supporting Celtic but had to wait all that time through the darkest of years you couldn't imagine today it seemed a story for Hollywood, not for the likes of us, but today reality.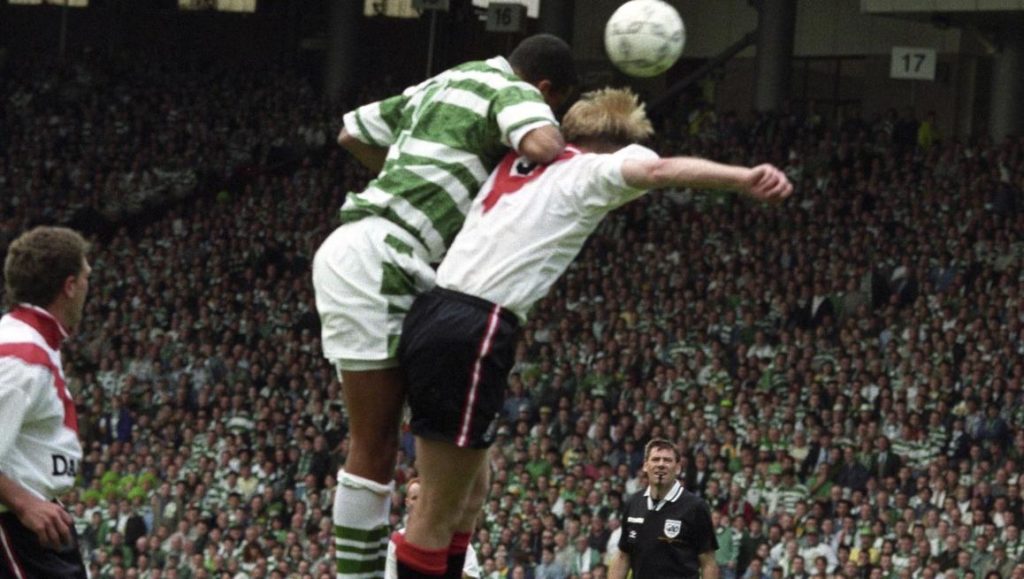 While they brought Gascoigne, Wilkins, Laudrup, we waited for the Bunnet and for Tommy Burns.
Andy Thom, Pierre Van Hoojdonk, Alan Stubbs, Jorge Cadette and Paulo Di Canio, brought us closer, real Celtic football but still not enough.
Then came Wim Jansen. One season. He stopped the 9.
Rieper, Larsson, Wieghorst. Balanced with the young Celts like Donnelly and bought the likes of Jackie McNamara. From there it spawned. We'd compete.
We still stumbled en route. Venglos gave us Moravcik and Mjallby, but struggled.
Barnes and then Dalglish looked like we'd regressed but gave us Petrov and Lambert. Baby steps.
In came Martin O'Neill and we strode on, we grew, we got our belief back. In came Sutton, Hartson and Lennon. A Treble. Seville.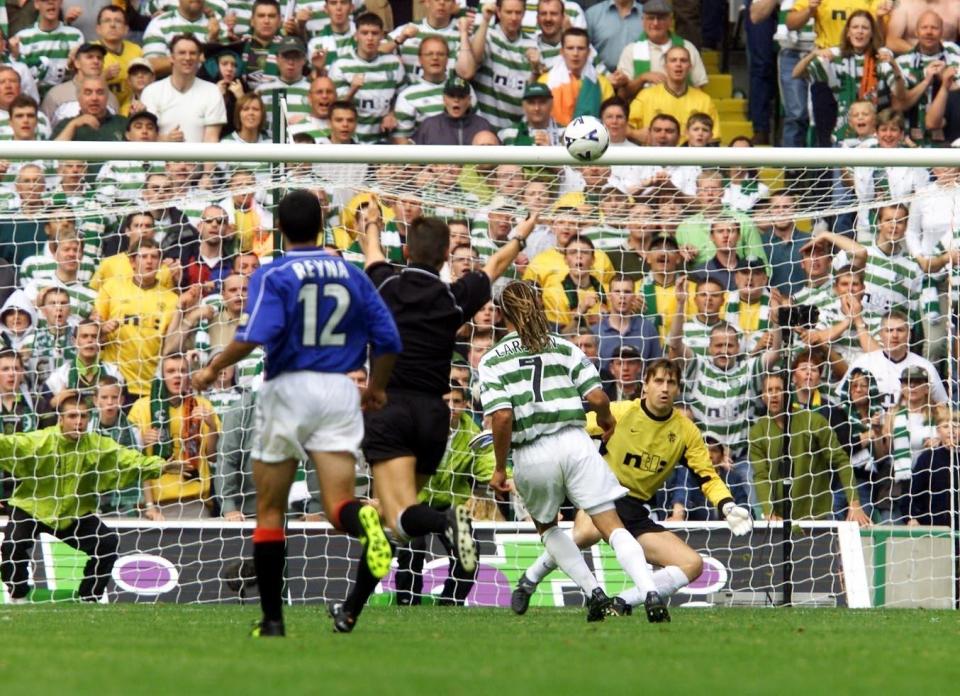 We haven't looked back. If you started watching Celtic in 2000/01. You are born lucky! I'm green with envy.
Strachan, Mowbray, Lennon and Deila, it was mostly success, bar one, guess who? and it wasn't Deila kids!
Brendan Rodgers replaces Deila and we win 7 trophies out of 7. He builds a domestic dominance we've never seen before in my lifetime and never believed we would.
Brendan is loved he's here for the 10. Then…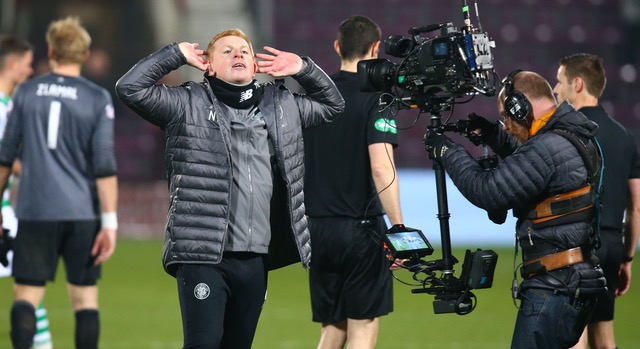 He walks for the glamour of Leicester City. On the verge of the 8 but close enough to lose it. On the verge of the Treble Treble but close enough to lose it.
And Lennon returns. And this is why we love him, this is why he deserves the job.
You see my generation didn't start with O'Neill, far from it, it was painful and we watched the old Rangers win 9 in a row, we genuinely thought until the miracle of Jansen arrived that they'd get the 10 and we'd be the generation to suffer that, without even the history of experienced success to soften the blow.
They didn't. And today we have won 8 in a row. Brendan built the foundations, he'd almost put in the windows but the roof was missing.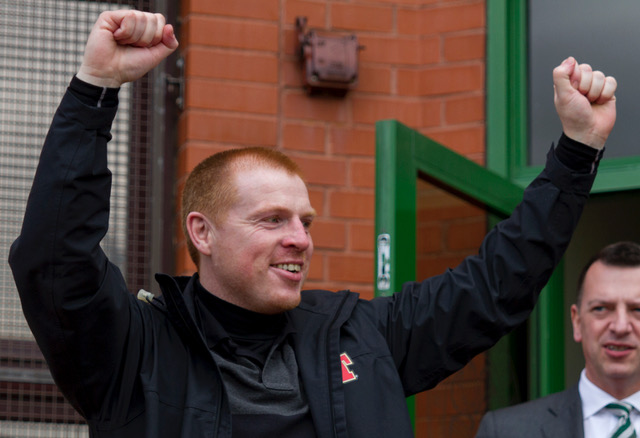 In came Red Head Adair. He's put the glass in the windows and drawn up plans for the waterproofed roof.
Lennon is one game away from getting the Treble Treble, He's standing on the shoulders of giants. But he also started this and he deserves to finish it. If he wins the cup. Fantastic. It's a Treble Treble.
To fans of my generation it's more about the leagues. It's about knowing what it is to win the 9.
Lennon get's that. It's about doing the 10. That will not be lost on Neil Francis Lennon but on anyone else it will be.
See that lad in '85 desperate to watch the Scottish Cup Final but falling 9 miles short? I expected success and learned the hard way it doesn't come easy. That's why I want Neil Lennon to bookend the 10.
He get's it. He get's me. He just get's what it means and what it takes.
Niall J