I don't know about you but when it comes to football or any sport for that matter I am the hopeless romantic. Whether it's a comeback from a seemingly impossible situation or a player who has been written off.
One of my favourite films "Moneyball" encapsulated my romanticism about sport beautifully with the scene between Billy Beane (Brad Pitt) and Peter Brand (Jonah Hill) when Peter shows Billy footage of a down on his luck player who hits a home run and is oblivious to it. Billy coins the now famous quote "How can you not get romantic about baseball?"
I think my personal favourite is the story of the comeback kid, someone who has been written off on a number of occasions but just doesn't give up. Waiting for that chance to prove his doubters wrong and prove that there is life in the old dog yet. So I ask myself who could that player be for Celtic this season that is ready and willing to step into the trenches and help Lenny and co deliver ten in a row?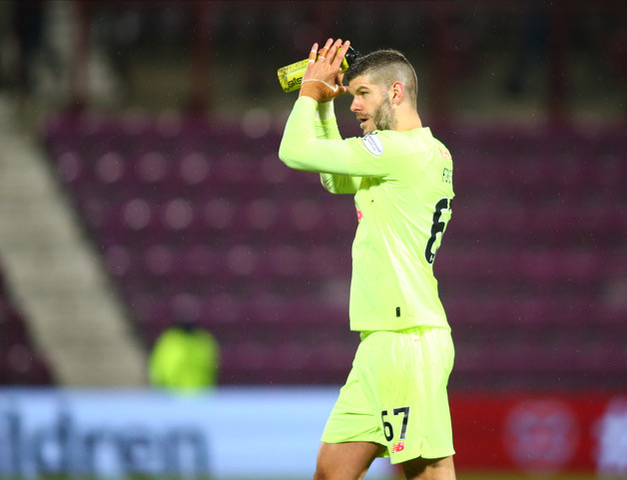 Unless Southampton are willing to play ball on loaning Big Fraser for another season I can't help but think we are going to be priced out of a deal especially if a Chelea or Arsenal do come knocking. I think we can all agree it's safe to say Craig Gordon's time is up so the hunt for a new number one is well and truly on, sorry Scott no offence.
With the news that Burnley will not be extending Joe Hart's stay at Turf Moor it got me thinking that maybe up north is just what he needs to kick start a career that from the outside looking in is in need of some much needed CPR.
Now before you all shout me down I know he has been out in the cold for a considerable period of time but wasn't Fraser? After all he had mustered just one Premier League appearance in 18 months before Celtic came knocking for a second time.
Age wise Hart is 13 months Frasers senior. Finding keepers with the sort of experience that Hart has under his belt and that are available for a free transfer is surely a move that is worthy of debate? This is a guy that has racked up 75 caps for his country as well as earning the Golden Glove on four occasions during his time at Manchester City. Overall he has racked up 127 clean sheets in 340 Premier League appearances putting him eleventh on the list of Premier League goalkeepers with 100 or more clean sheets. And his average of 37.35% games to clean sheets ratio is only bettered by five of those keepers.
There is no denying he has flaws in his game. But what keeper doesn't? Just look at the criticism doled out to David De Gea following his howler against Tottenham Hotspur. I'm not saying he is in the same bracket by any manner of means. All I'm saying is this is a guy who maybe just needs a break and needs to go somewhere else to rebuild his career food for thought. I for one struggle to believe he couldn't be a success in Paradise with our support behind him.
Paul Carroll
*We received this article last night from Paul, bit of a delay today in getting it onto the site. However in the intervening period it seems that The Telegraph have now linked Celtic with a move for the former England keeper should the plan to bring Fraser Forster back to the club fail.
As things stand Celtic only really have Scott Bain as a first team goalkeeper signed to the club.