When Liverpool FC dropped into the slipstream of Spurs and Newcastle they possibly felt they were well covered, they weren't the first after all, a precedent had been set. Turns out Daniel Levy and Mike Ashley don't quite offer suitable moral camouflage. In fact it's a little like hiding behind the invisible man and hoping to blend in.
As such when the seventh richest club in World football and a franchise that recently announced a £42million profit decided to take advantage of the government's Coronavirus Job Retention scheme they made a significant error of judgement. Liverpool fans are a militant lot after all, Kelvin Mackenzie will testify to that. Standing alongside Ashley and Levy was never going to be a suitable political alignment.
#LFC will be able to weather this storm, but the fact the club will struggle makes you worry for those further down the football ladder 😟 https://t.co/bDUgLfbI2j

— Empire of the Kop (@empireofthekop) April 7, 2020
Furloughing lower waged staff from the public purse in the middle of pandemic, where every penny possible is being sent to the frontline to supply emergency services and protect employees genuinely under threat of redundancy, was never going to be taken advantage of just because you could without scrutiny, criticism, pressure and action.
When the news broke ex-players were first to put their heads above the parapet. Liverpool legend Jamie Carragher tweeted: "Jurgen Klopp showed compassion for all at the start of this pandemic, senior players heavily involved in Premier League players taking wage cuts. Then all that respect and goodwill is lost – poor this, LFC."
Former striker Stan Collymore ensured the pressure was ramped up even further: "I don't know of any Liverpool fan of any standing that won't be anything other than disgusted at the club for furloughing staff. It's just plain wrong."
For those who proclaim there is no room for morals in the world of PLC's it's been a refreshing turnaround when fan, blog and podcast pressure allied to ex-player criticism, saw Liverpool's owners not only see a PR disaster in their midst but almost immediately reverse that decision and offer an apology. A very public and grovelling apology in fact:
Liverpool Chief executive Peter Moore in a club statement said: "We believe we came to the wrong conclusion last week and are truly sorry for that" and that Liverpool had "opted to find alternative means" rather than access the Job Retention Scheme.
"Despite the fact we were in a healthy position prior to this crisis, our revenues have been shut off yet our outgoings remain," said Moore.
"And like almost every sector of society, there is great uncertainty and concern over our present and future.
"Like any responsible employer concerned for its workers in the current situation, the club continues to prepare for a range of different scenarios, around when football can return to operating as it did before the pandemic.
"These scenarios range from best case to worst, and everything in between.
"It is an unavoidable truth that several of these scenarios involve a massive downturn in revenue, with correspondingly unprecedented operating losses.
"Having these vital financial resources so profoundly impacted would obviously negatively affect our ability to operate as we previously have."
#LFC chief executive officer Peter Moore has issued the following letter to supporters. https://t.co/QB30hZJX9T

— Liverpool FC (at 🏠) (@LFC) April 6, 2020
Like all clubs Liverpool are mapping uncharted territories. What is clear is that their supporters would rather cut their cloth accordingly than face the moral issue of holding out the begging bowl to the public purse with £42 million annual profit recently announced.
Peter Moore has made that apology and in the same statement hinted tough decisions will have to be taken elsewhere. Will that mean a player moves on, or a signing target is overlooked for next season? Possibly, in fact likely. Yet Liverpool fans know that. It's a price they are willing to pay given the questionable moral alternative.
Gareth Roberts from the Anfield Wrap podcast spoke to the BBC 5 Live programme yesterday and summed up the situation well. Initially he questioned if the decision to furlough staff had been made "without thinking about the ramifications" and felt that in reversing the decision and apologising for it, "common sense had prevailed".
Roberts then added: "It just felt wrong and I know Liverpool qualified for the government's job retention scheme. It boiled down to morals for me and we expect more from football clubs than other businesses because we are emotionally part of the club – it is something we support and put a lot of our money and time and effort into.
"In the statement they put out they are talking about revenues possibly going down without months of football. That is going to be a reality for all of football.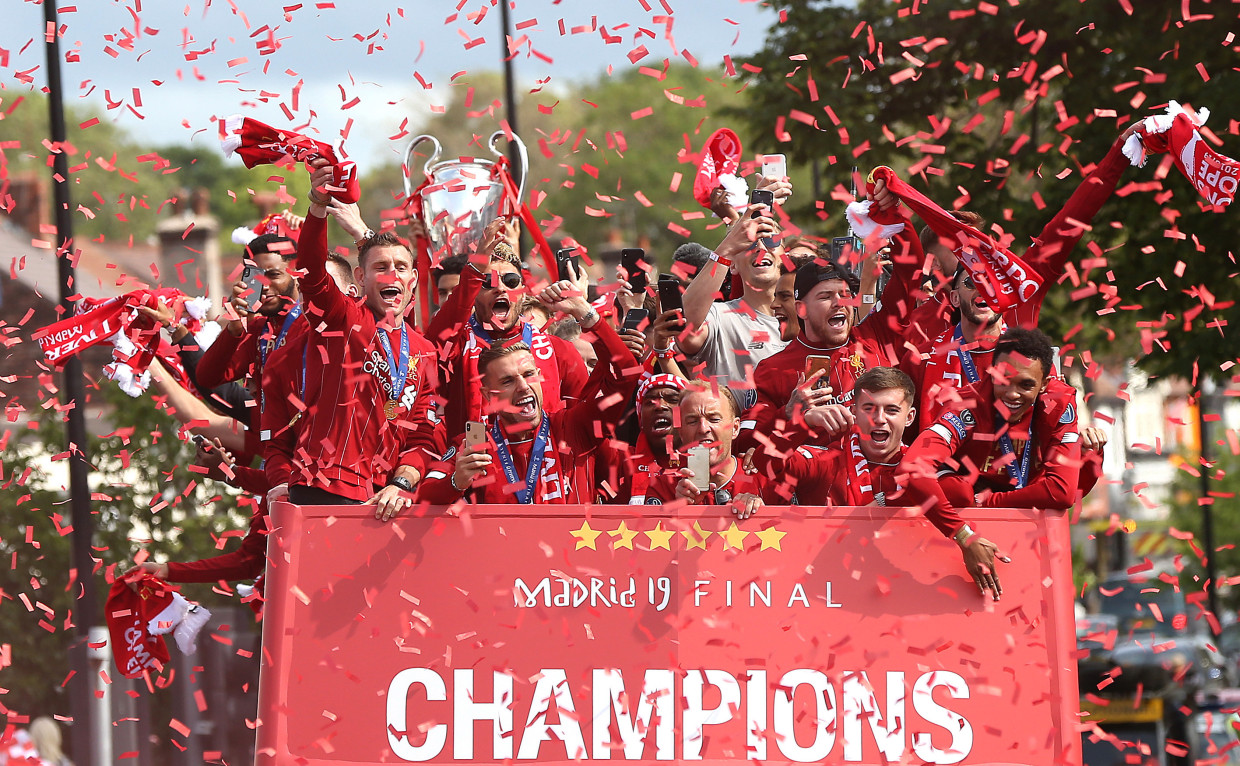 "They just hadn't viably consulted on it. There are plenty of people at the club who would have been opposed to it and it feels like someone, maybe at the very top of the club, made the decision without thinking about the ramifications and what it looked like reputation-wise.
"They have seen the mass reaction and decided to reverse that decision. Common sense has prevailed in the end."
Peter Lawwell and Celtic have of course made a similar decision and furloughed a number of non-playing staff and some lower earning coaches. Despite the government picking up the tab for 80% of that, the club have indicated the remaining 20% will be covered by the club.
Celtic in an exclusive brought to you by The Celtic Star yesterday also intend to announce a deal where staff and senior management will also take wage cuts or deferrals, though quite what the delay has been so far it's difficult to say. Perhaps the furloughing of lower paid staff was a public encouragement to the remaining ditherers to fall into line. Who knows?
Whilst Celtic do not have the finances of Liverpool FC it is also fairly relative. We are the biggest club in Scotland, we are by far the wealthiest and we too are not long after proclaiming at an AGM just how well run we have been and how much money we have in cash reserves sitting in our bank account.
As such we are the Liverpool of Scotland in a financial sense and we too do not have to access the furloughing scheme, we too can find alternative means rather than access public funds just because we can. Claiming Universal Credit while sitting on a £50k savings account gathering hefty interest would not be suitable when applying for state assistance for you or me. I'd suggest that moral dilemma extends to Celtic as it did to Liverpool.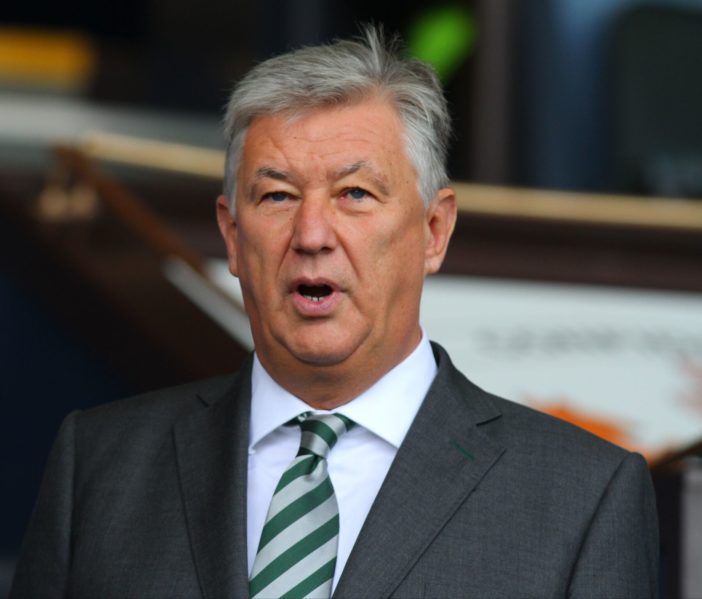 If as promised Peter Lawwell, senior management and the higher earning players do announce today as expected, that wage cuts or deferrals will be undertaken for the extent of the coronavirus pandemic, then perhaps we too could revisit the decision to furlough lower earning staff. It's really not required.
If and when the higher earners are announced as making a substantial financial sacrifice it would perhaps be a welcoming decision to also declare that we either no longer intend to access the furloughing scheme or alternatively, if we genuinely feel it's something we do need to access in the short-term or we simply cannot back down now, we consider another solution.
Once the season ticket money, the new Sky TV deal and the first cheque from Adidas for our new merchandise sponsorship deal hits the bank account, we repay in full what we have taken from the public purse and we announce it alongside the wage cuts of the highest earners today.
Call it paying it back or indeed paying it forward, it would be a welcome development. This I should remind you is a personal opinion and The Celtic Star has covered both sides of this argument with our writers being free to express their own view on this sensitive subject and argue their case appropriately.
If you would like to have your say on this please email editor@thecelticstar.co.uk and we'll publish your comments later today.
Niall J
ALSO ON THE CELTIC STAR…
'I'm gobsmacked. I can't express how much this money means' – Lou Macari's huge foodbank donation | The Celtic Star https://t.co/fsKN9CME1o

— The Celtic Star Editor (@CelticStarMag) April 7, 2020
Celtic force apology from The Herald, Shamrock's Nail-on-Head | The Celtic Star https://t.co/pk75uZNkGI

— The Celtic Star Editor (@CelticStarMag) April 6, 2020
Because Mental Health Matters…https://t.co/Uw7DqLV236

— The Celtic Star Editor (@CelticStarMag) April 5, 2020
Not one for the click-baiters – Celtic in the 1930s – And they gave us James McGrory and Jack Connor…https://t.co/dcqCDpiIWV @Boola_vogue @CelticFCSLO @StRochsJuniors

— The Celtic Star Editor (@CelticStarMag) April 5, 2020
Support Celtic Youth Development
Help raise money for Celtic Youth Development by joining the £1 weekly lottery and you could win up to £25,000 – just click on any one of the photographs below to join. Lots of our readers have already done so and they're now doing their bit to help fund Celtic Youth Development that can deliver the stars of tomorrow and beyond. And you might even win a few bob too! And a special thank you to all The Celtic Star readers who have already signed up and are now supporting youth development to give us the Celtic Stars of the future…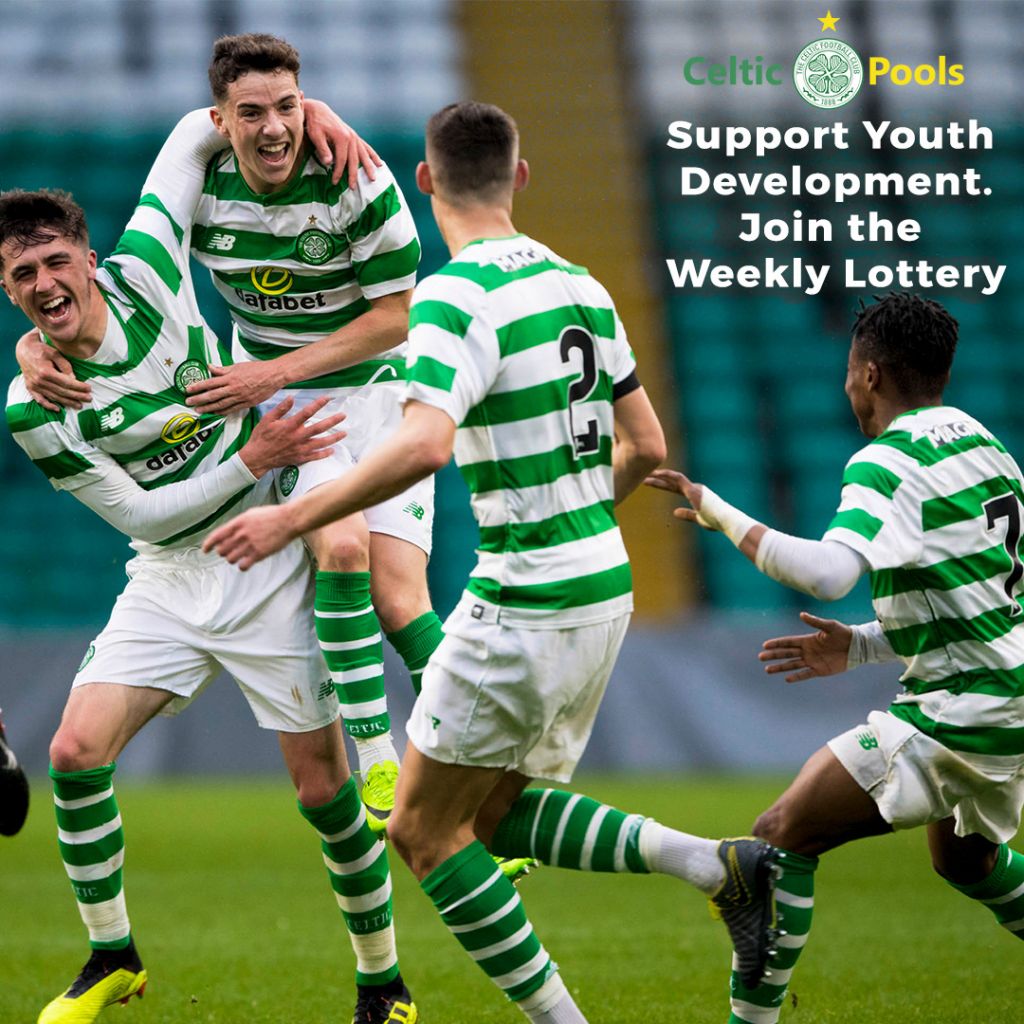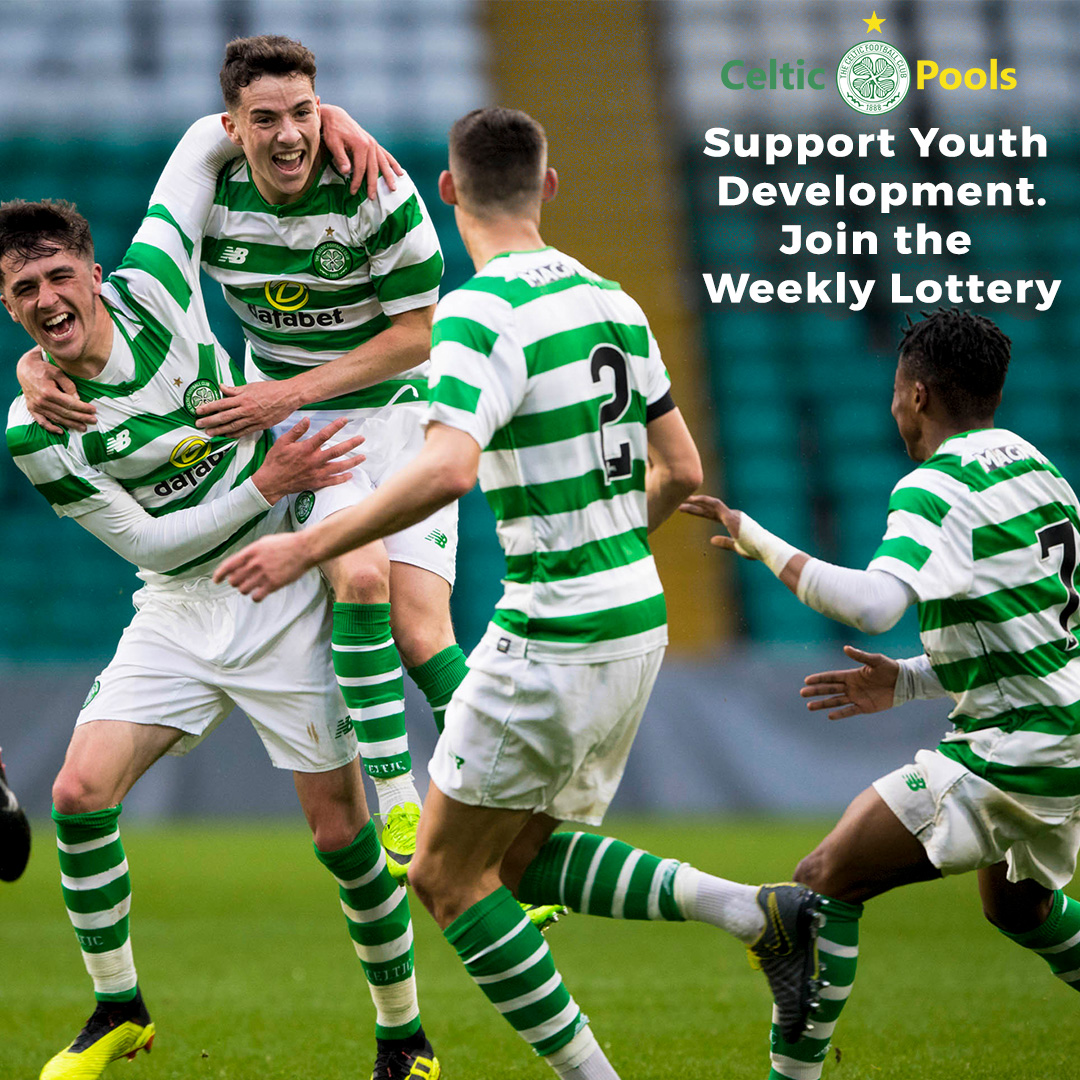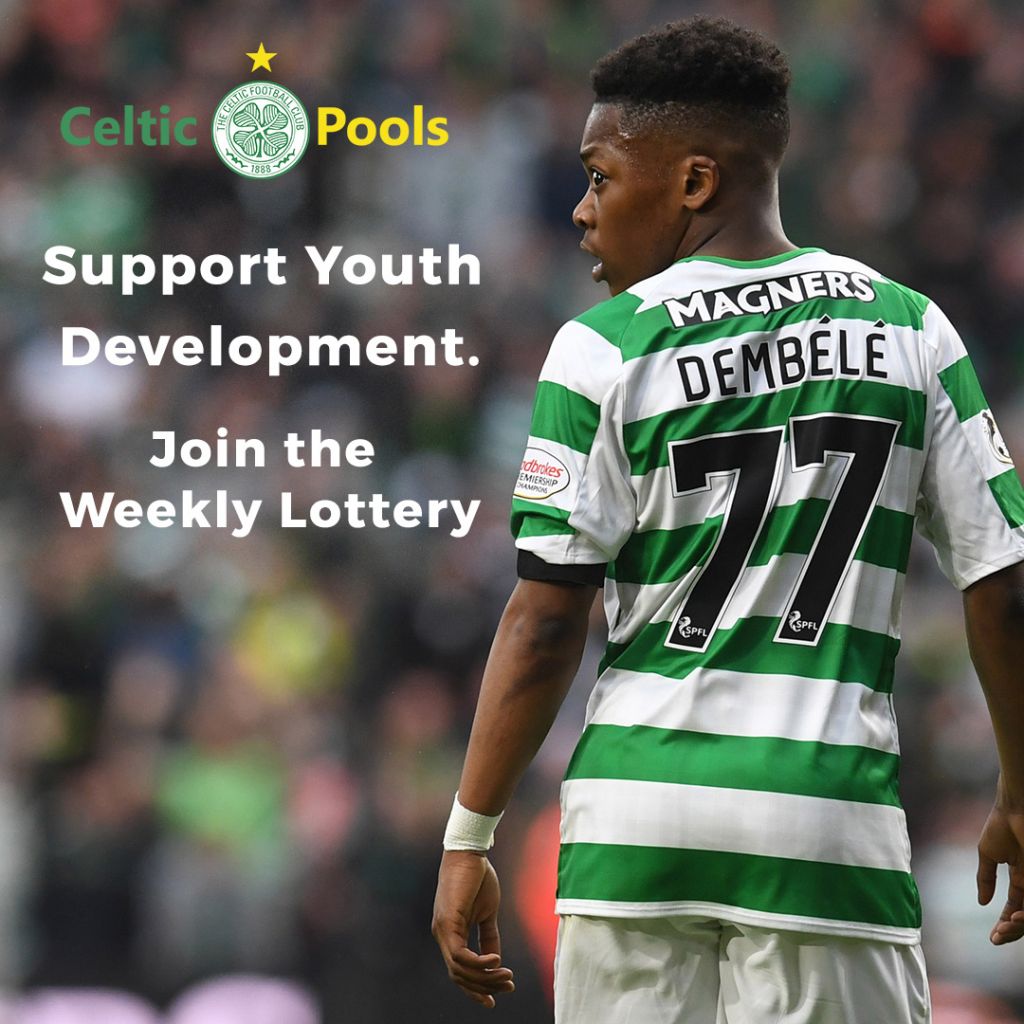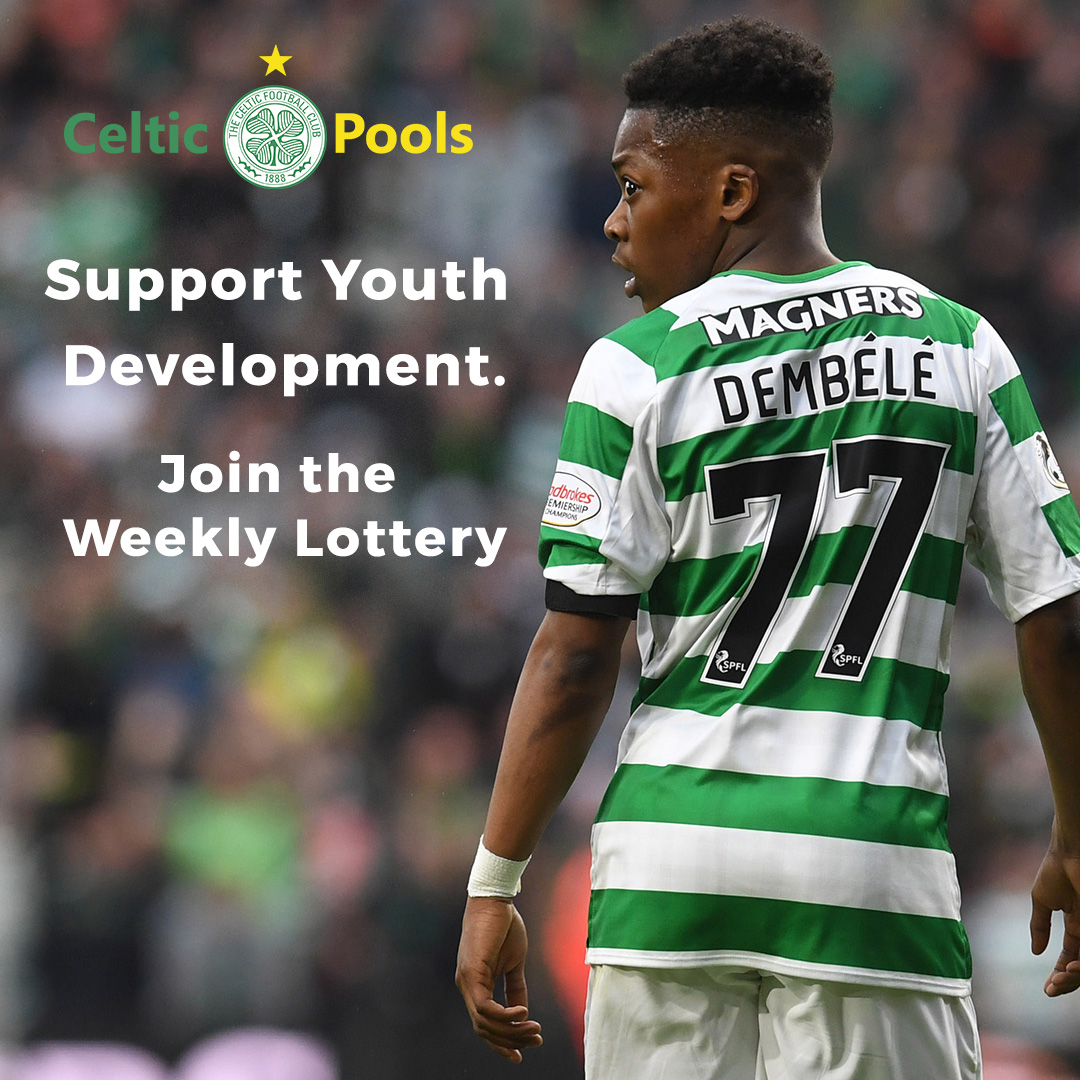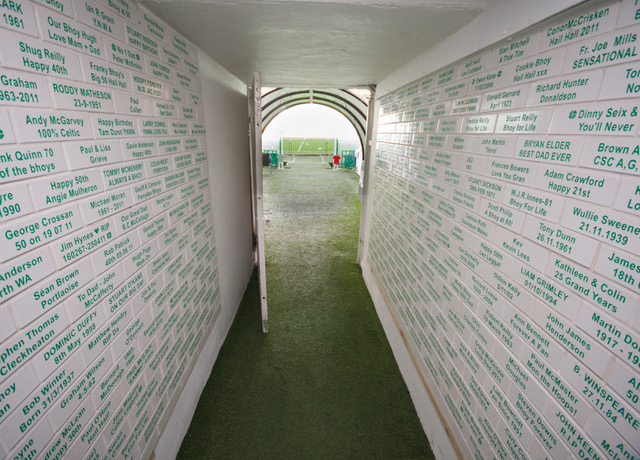 Take The Celtic Star's Photo Tour of Celtic Park and enjoy our stunning photos from inside Paradise RIGHT HERE, RIGHT NOW.