AFTER our toothless 0-0 draw against Livingston yesterday the Rangers players, management and hordes will be ruing their inability to lay a glove on us points wise last Sunday.
I say points wise because in many other aspects their gloves, well mitts, were certainly all over us or all over our captain at least.
If they manage an away victory at Motherwell today our lead will be reduced to 11 points and our goal difference which is currently +7 will also diminish depending on the degree of their scoring ability.
Should we be overly concerned that our scoring disfunction may ultimately cost us 8IAR?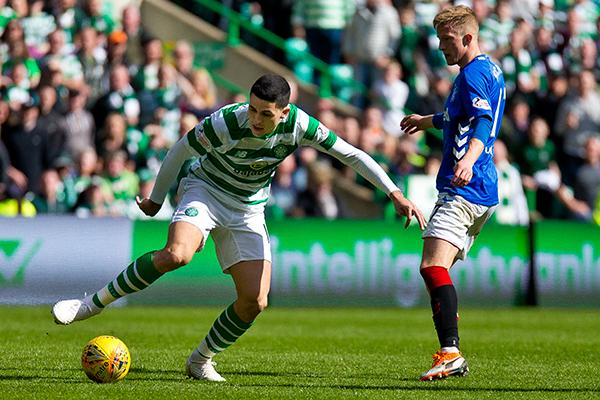 Let's consider the scenarios…..
We currently sit 14 points clear with the Rangers having the chance today to possibly cut our lead to 11 points with five games and 15 points remaining to be won.
If Celtic were to draw these five remaining games and SEVCO were to win 4/5 of their remaining five games after today's encounter we would still be Champions by three points.
If the Rangers were to win their five post split games and we drew 4/5 and lost to them then they would win the league by one point.
With arguably their two most threatening operators (footballing not physically) out of the equation today and Morelos missing for a further two matches their firepower will be diminished substantially and unlike ourselves who USUALLY have goalscorers chipping in from various positions I think that the Rangers will struggle to take maximum points in the run in despite 3/5 of their remaining fixtures being at their own tip. They also have to play Kilmarnock on that horrible AstroTurf pitch at Rugby Park in the last day.
Had we drawn with them last Sunday or God forbid lost to them then the entire landscape of the end of season clashes could have been a whole lot different.
One saving factor in our recent inability to score barrel loads is the abiity of Scott Bain and our defence to minimise our loss of goals.
Unlike many of our opponents we don't 'park the bus' but since the turn of the year we have only lost 3 goals domestically 2 of those from outfield play and 1 of those v Motherwell was a Liberty taken against us.
So…as bleak as our performances recently may or may not have been in some people's eyes, I don't feel as though we should be contemplating or engaging in any wrist slashing just at the moment!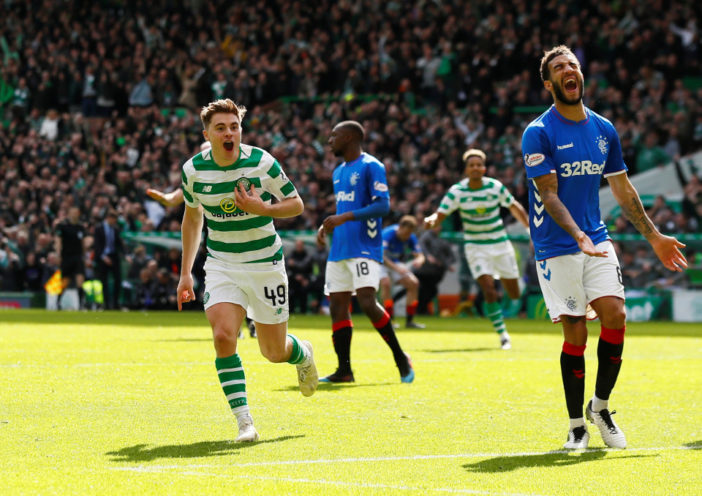 As far as the 2 possible remaining Scottish Cup encounters are concerned I believe that they will take care of themselves in as much as we usually seem to be able to do enough through our winning mentality to get the job done.
Granted 2 x 0-0 home draws in recent weeks hasn't been ideal but if opponents don't score against us they can't beat us no matter how ineffective our goal scoring is.
There is of course the possibilities of Penalties in both the Semi Final and the Final but as they say 'Let's just concentrate on the next game'…… Against Aberdeen at Hampden in seven days time.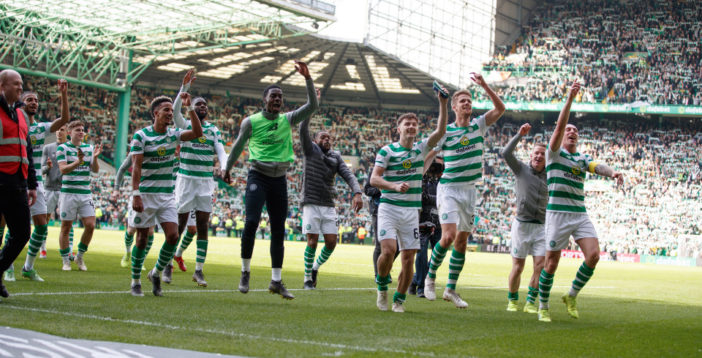 Would you rather be in the Rangers' position chasing a misfiring opponent who have a substantial lead or be in OUR position with a healthy lead which we can increase if we go about things as we know we can?
Lenny has seven days to get our Bhoys up for a game in which Aberdeen I'm sure will fancy their chances but our pride, momentum and visions of an unprecedented TREBLE TREBLE will see us through to the Final where I believe we'll face Hearts but as they say 'that's for another day'…
Bill Cowie
Bill is a regular contributor on CELTIC NOISE the new Fans Forum where all Celtic Supporters are welcome and able to sign up and contribute in the friendly conversations.
If any of the Hordes stumble in here because to the headline, here's something for you to enjoy….