KRISTOFFER AJER stepped in to play beside Filip Benkovic in the heart of The Celtic defence in the two Premiership matches since play got under way in 2019.
Dedryck Boyata was in the team for the Scottish Cup win over Airdrie but failed a fitness test ahead of the St Mirren game last midweek and was also unavailable through injury on Saturday as Celtic picked up the third win of the year and just like in the other two games succeeded in keeping a clean sheet.
Scott Bain's 5 saves in 20 seconds heroics against Airdrie gave Celtic the first of three clean sheets and on Saturday against Hamilton it was a brilliant last gasp tackle from Ajer which prevented the Celtic goal being breached.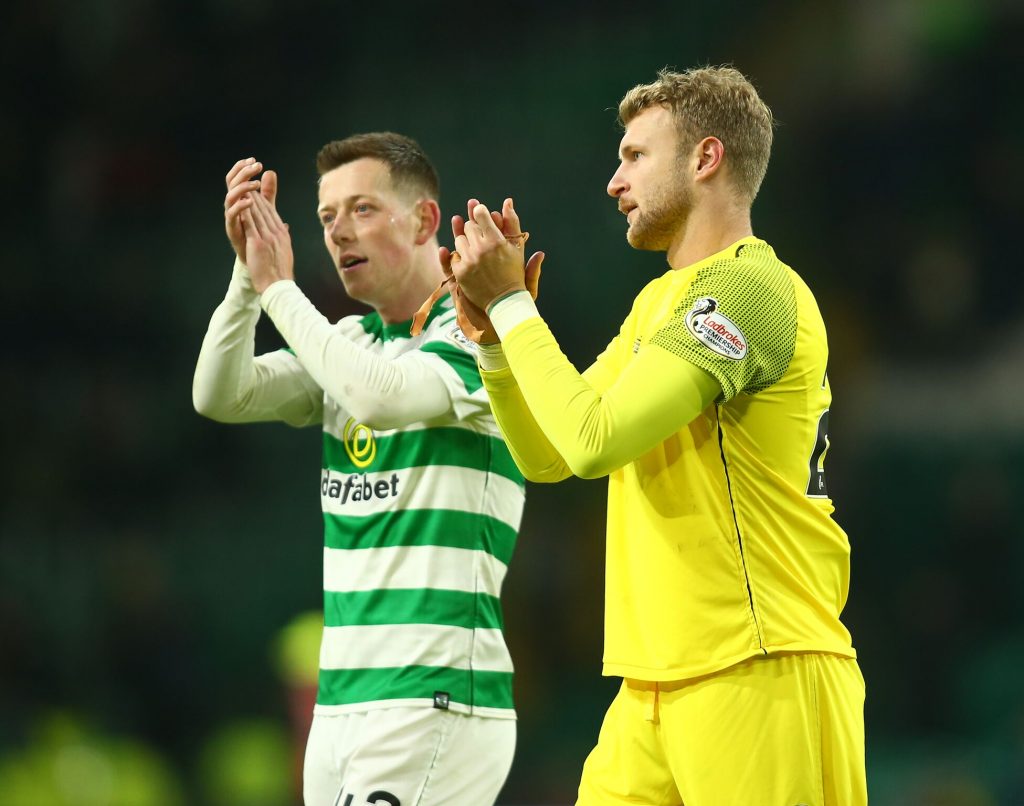 Ajer knew he was risking a red card if he got it wrong but his timing was perfect and his touch on the ball accurate as it rolled behind for a rare Hamilton corner. The visitors incidentally brought 37 fans with them to Celtic Park.
Ajer celebrated the tackle like he'd scored a goal – defender's pride indeed.
"The clean sheet was important for us," the Norwegian said to the media.
"That's three since we came back from Dubai. That's the main target for us as defenders, but we've also scored ten goals in those three games, which is really positive.
"I celebrated that tackle, for sure. Strikers celebrate their goals, so we should be allowed to do that.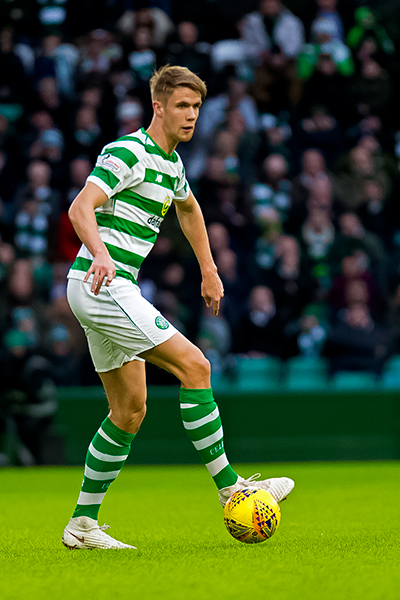 "You're always happy to prevent a goal and I was actually in doubt if I was going to bring him down or not. Luckily, I made the right decision.
"I also saw quite early that the ball was going wide from my tackle, so that was a relief. There are so many good defenders here that I can learn from.
"It's a mentality we have in every training session and the defensive coaches are on at us each day to keep clean sheets.
"We bring that into matches and we know if everyone is 100 per cent on, then there is the possibility to do that every time.
"Clean sheets give you a great opportunity to win games, although our other main target is to play attractive and entertaining football."
Ajer was also pleased at another boost to the goal-difference – Celtic have a plus ten at the moment on back in second spot the Rangers who won their third Champions League at the Tony Macaroni Stadium yesterday, judging by their pitch invading goal celebrations.
"When we play our style of football, we create a lot of chances and we have the ability to put them away as well," Ajer said.
"The standard of our opponents has been really good this season and you could see that against Hamilton.
"They always give their all and you never get anything for free against them. Whoever you play, the games are competitive.
"Hamilton always make it hard for you, home or away. We knew we had to keep our shape and keep playing and, fortunately, we got the goals.
"You have to say their goalkeeper made some fantastic saves, but it was very important that we believed in ourselves.
"Even going in 1-0 up at half-time, the gaffer told us we still had to be patient because we have the quality up front to score.
"The main thing was not to do something different but to stick to what we're good at."
And Ajer had a word or two of praise for Timothy Weah who failed to score for the first time in a Celtic match on Saturday – he had one chance when through on the keeper but failed to convert.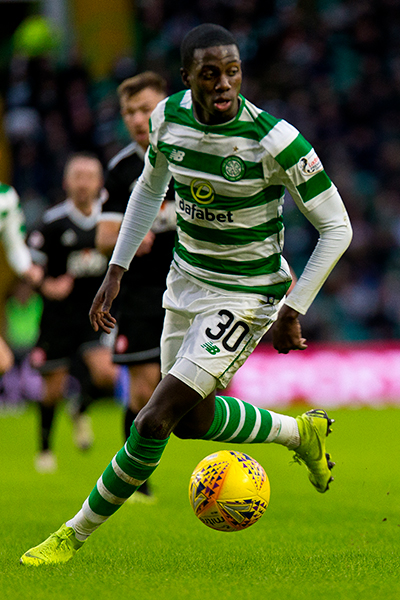 "Timo has been fantastic since he came in. But I think he feels, as I did, that this is a really easy group to come into.
"The staff, the gaffer and everyone else is there to help you and it also benefited him that he was in Dubai with us.
"It's all about the squad here, though. Everyone is pushing each other at training and doing everything we can to perform well.
"We're in a really good rhythm right now and we just have to keep that going."
Celtic's game in hand goes mysteriously unmentioned on the BBC when they talk about the Rangers closing the gap to three points blah blah blah. Well on Wednesday night Celtic take on St Johnstone at Celtic Park and this is the game in hand.
Three points and it's a six point lead and a goal difference of at least plus eleven. That's a significant gap and it makes Wednesday an absolutely HUGE game for Celtic.
"It's all about taking one game at a time. And for us that means another tough test against St Johnstone on Wednesday night," Ajer noted.
Also on The Celtic Star…
Jim Craig – Celtic on this day in the Scottish Cup, John Thomson's Birthday