WHO will be the two left backs at Celtic next season?
So far we know that our new £3million signing Boli Bolingoli-Mbombo from Rapid Vienna will be one and the other all Celtic Supporters hope will be Kieran Tierney.
A member of Tierney's management team spoke about The Celtic star's future on BBC Sportsound on Saturday afternoon.
"It is all down to Celtic – if they get a price that they believe is the correct value for Kieran Tierney he could possibly be on his way," Allan Preston, from the Stellar Group said.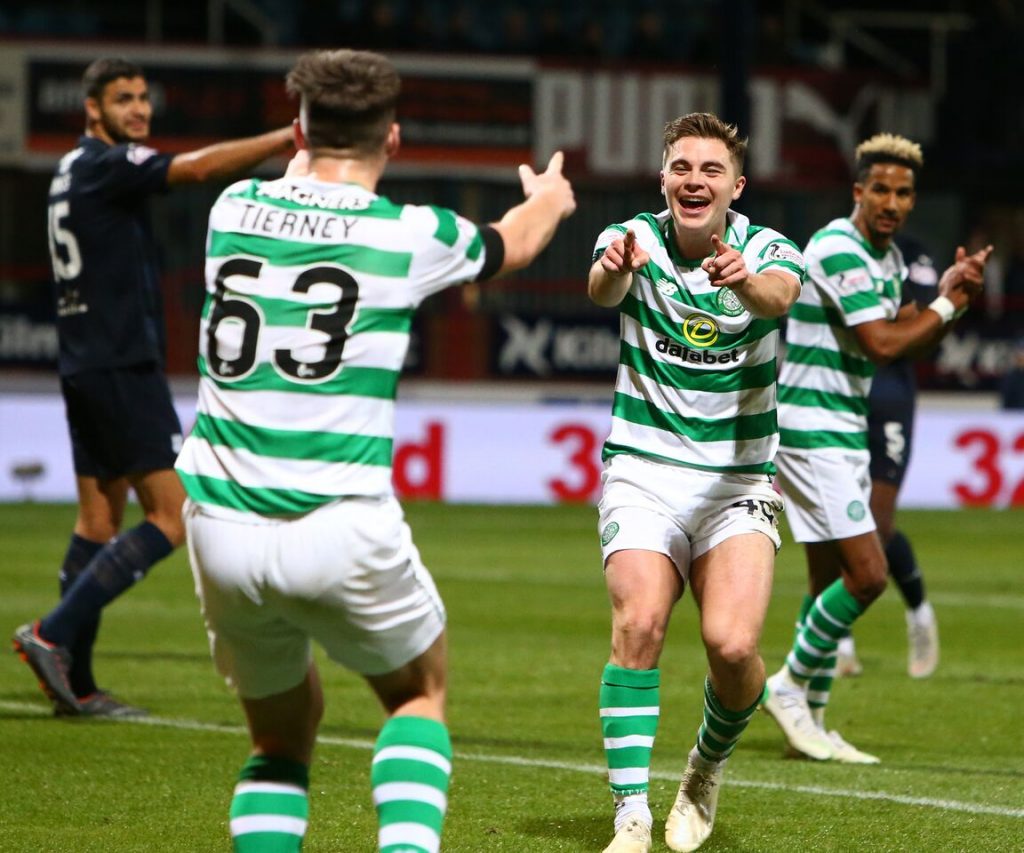 "No one has hit that price yet. I know Kieran really well, I had some food with him the other day.
"He is such an unassuming young man. He is wealthy at the moment but he doesn't possess a watch because he isn't into material things like this.
"He still hangs about with his pals from when he was a youngster, he sponsors his local pub team where his pals play and he's not into his designer gear or anything like that.
"As the guys say, he loves Celtic. He absolutely loves Celtic. Will there be a time for Kieran Tierney to go? I think that there will be.
"If it's just now it will be up to the clubs that are involved – Arsenal, Napoli or whoever – to then put the money on the table and make Celtic think about this.
"If there is a time for Kieran to go it will be up to Celtic, Peter Lawwell and the board."
So far no club has met Celtic's valuation of £25million for Kieran, so unless that changes he stays. Celtic could even look at extending his contract, increasing his salary and upping the agreed figure that would trigger a transfer if the player is so minded. Maybe to £40million?
However the Boli Bolingoli-Mbombo and Kieran Tierney competition for the left back slot at Celtic might not happen if Arsenal do bid again at £25million, and in that situation Neil Lennon would need a back-up asap.
His preferred candidate is the OGC Nice left back Romain Perraud who has stated that it is his dream to move to a side playing in the Champions League. Celtic have already had two bids rejected for Perraud who spent last season on loan at Paris FC.
But also in the hunt for Romain Perraud is the newly promoted Ligue 1 side Brest and reports in France indicate that the Bretons have submitted their third bid on Saturday which exceeds the sums bid by Celtic and rejected by the Cote d'Azur side.
"Brest have made a third offer for the Frenchman in recent hours after seeing bids worth €1m and €1.7m turned down for the player that so impressed on loan with Paris FC last season.
"Brest representative Gregory Lorenzi recently travelled to Nice in an attempt to unblock fee negotiations with the fellow French top flight side," Get French Football News reports.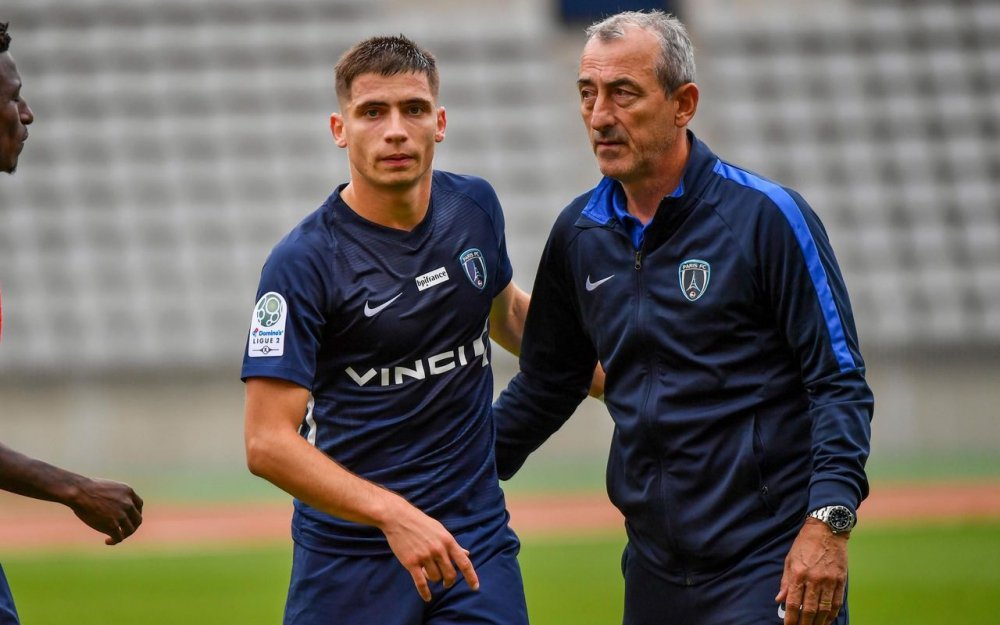 "Perraud has already agreed personal terms with Brest and an agreement over a fee remains eminently possible in the coming days.
"However, Nice have so far been very reticent to sell the player, with the take over by Sir Jim Ratcliffe somewhat suspending all transfer activity.
"The Scottish champions are admittedly disposed to offer a bigger fee than Brest to land the Frenchman."
Last week in an interview with L'Equipe, Perraud gave an update on his situation and revealed that he is less than happy with his current club.
"I am under contract. I respect people but this season, I did not receive a single call when was I performing very well.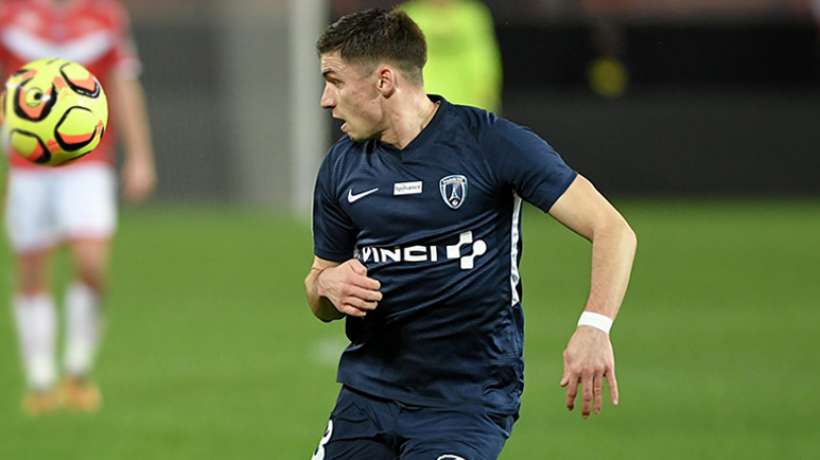 "I am not even speaking about a contract extension offer, just to have a catch-up with me.
"This is a difficult situation and I hope that it will ease off very quickly. I have no news from the current representatives but Nice have missed the boat with me. I want a new challenge," Perraud said.
So if it's going to be Boli Bolingoli-Mbombo and Kieran Tierney as the two Celtic left backs, then there is nothing to worry about.
If Celtic know that Kieran Tierney is likely to be leaving in the next month or so then they will need to move fast to ensure that the opportunity to sign Romain Perraud does not slip between their fingers.
Also on The Celtic Star…
Celtic's July 2013 trip to Brentford, Romaine Sawyers and their striker, Neil Maupay
Oliver Ntcham – Upside down, oh you turn me, inside out and round and round
'Administration was unthinkable. It would have been a slur upon the name of the Club,' John Keane
'Celtic are the hardest opponent we could have got,' Sarajevo star Dusan Hodzi
'Good Guy' – Celtic Legend John Keane retires, Fergus McCann leads the tributes
Lenny's Priorities and Targets – 'I will set standards and make demands,' Celtic boss says
'Ramsay MacDonald and John Thomson, as they shook hands with each other that day, did not know what was coming,' David Potter on 1931 Scottish Cup Final Replay
If you would like to write for The Celtic Star please email editor@thecelticstar.co.uk
Comment on all articles on here on Celtic Noise, the friendly Celtic fans forum – signing up is quick and easy so why not join the conversation this weekend?