It's safe to say there will be big changes ahead at Celtic in the coming weeks and months. With a new CEO in place and rumours abound of structural changes to football operations – Celtic appear to have sourced advice from Nolan Partners a sports headhunting agency to identify staff for key positions – that is just the tip of the iceberg.
That particular advice would appear to be in the search for a Director of football with both Manchester City's Fergal Harking and Juventus Matteo Tognozzi two names linked rather publicly.
Celtic may be also looking to replace Neil Lennon as well as managing the contracts and want away situations of several players within the first team squad, numbers that could well stretch to double figures.
As supporters we are of course in the dark around all of that at this moment in time. We are advised –in the loosest possible terms – the January Review is ongoing, and going by Celtic PLC Chairman Ian Bankier's recent statement where he managed to cover none of the subjects to the satisfaction of anyone, you'd assume all these changes will be kept in house until there is actually something to announce.
Given Celtic are not exactly renowned for communication, despite their defensive protestations to the contrary in said statement then that is probably expected. It would probably take a lot of explaining and if the wheels are turning slowly in that regard, whilst they could easily communicate that if nothing else, again with the pandemic altering the landscape that is understandable. Half yearly finances look better than expected but it is clear the next six months will probably where we will feel the brunt of the impact.
While all this is going on around football matters at a first team level there are clear issues when it comes to recruitment and youth development pathways for young players, evidenced by the recent haemorrhaging of young talent at the club. If Celtic are doing this properly, if a genuine overarching strategy is emerging, there is clearly a lot of work to be done, work that would be tough enough to not only carry out but also ensure it remains confidential to rival clubs at home and abroad, and work that is constrained greatly by the Covid 19 landscape.
On top of all of that there are substantial developments happening in European football and Celtic will need to align any such strategy to ensure we are positioned perfectly to be involved in that altering landscape, and should we align ourselves correctly could well see Celtic being able to attract the sort of prize money and gate receipts from European competition well in excess of previous years.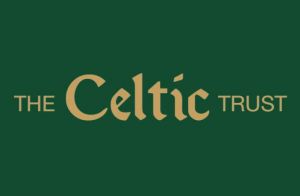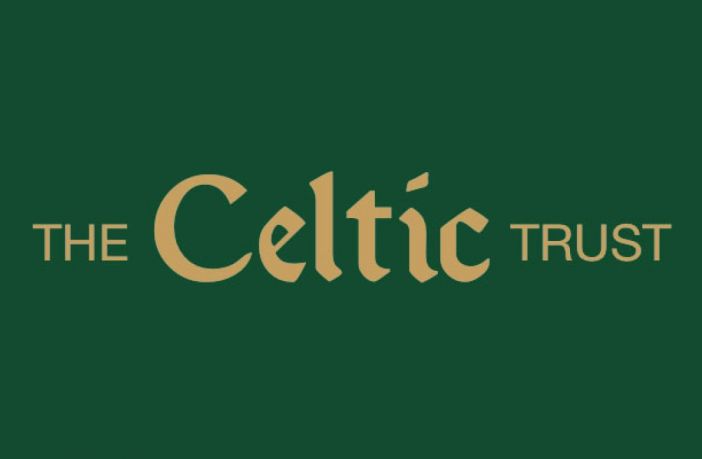 We can confirm that The Celtic Trust met with representatives of the club on 17 February and Jeannette Findlay –acting Secretary of the Trust – has made the minutes of that meeting available to Trust members. That has made its way into the public domain via Celtic Fans media yesterday. One point stood out from those minutes and it centred on European football and changes expected to happen in 2024:
'They indicated that they have some ideas and recommendations on how the club goes forward but as a club they are optimistic about the fundamentals of our club and, in their view, Celtic are a modern, progressive football club regarded as such by football in Scotland and Europe.
When asked for a timeline for the outcome of these deliberations they indicated that they were working towards expected changes to European competition focussing on making sure Celtic is relevant and has access and participates in whatever comes along. These changes are expected to happen in 2024 – they said they are limited in the information they can share but it does involve radical change and that this will become obvious in the next week or two – UEFA will be doing presentations around Europe.'
ℹ📰| The NEW format for @UEFA european club competitions. pic.twitter.com/27IMAqlST6

— The Belgian Football Podcast (@BelgianPodcast) February 18, 2021
It seems that in the midst of a great many, and possibly unexpected, internal alterations at the club that Celtic do have their eyes on a European prize and that has to be commended. If such seismic changes are going to result in massive financial advantages, Celtic have to be ready and any strategy has to be framed around Celtic thinking like a European club, rather than a narrowed local focus, a focus that has led us in recent years to almost disregard European football in favour of the holy grail of Ten-in-a-Row.
It should be remembered that as supporters such domestic milestone was something that vast majority of supporters were obsessed with. Even when acutely aware that our European star was descending many of us were willing to kick the European can down the road in the belief we could return to that as and when a record tenth consecutive title was claimed. Now that is unravelling and looks a lost cause it begs a question. Are Celtic supporters ready for what comes next?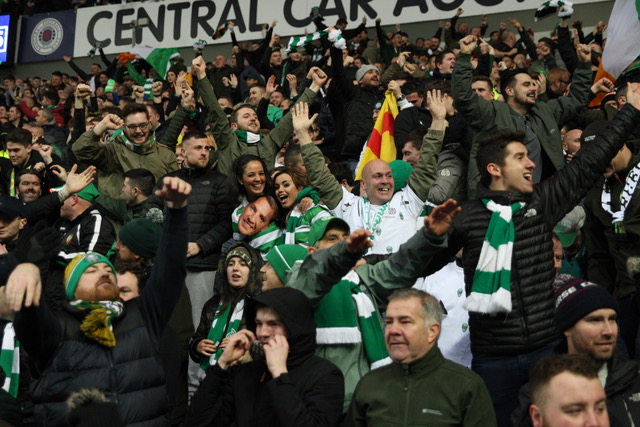 Remove the obvious elephant in the room and the belief stated at the meeting with the Celtic Trust members that Celtic is already a 'modern and progressive European club' as perhaps being either out of touch or somewhat disingenuous, then it is at least positive the club have their eyes on a strategy to be ready to take advantage as and when these 2024 changes come to light. They also seem to be employing the services of firms and individuals with the skill-set to position ourselves.
It seems we'll have more meat on those bones around the Champions League format in a couple of weeks but from what we know so far that will involve the extension of UEFA's main attraction into more of a league format, with more games on TV and more games at Celtic Park from which to take advantage of gate receipts and hospitality and the possibility of promotions and relegations within that.
And this will be where the patience of the Celtic support may well be tested. It has been mentioned many times in the past that Celtic are underwhelming when it comes to strategical planning and it has been regularly mooted within the support that a move to an Ajax style football model would be the preference.
Peter Lawwell was once questioned on just that and stated that the demands of the support to win the league title every year as the priority meant that such a model would not get off the ground.
At Ajax they have two main rivals for league titles in Feyenoord and PSV. Ajax operate a robust player trading model whereby in the main they produce their own players as well as scooping up the younger emerging talents in Dutch football and emerging markets. They are happy to build a team and take the time to do so but the patience of the fans is a major part in doing just that.
The Ajax support have a football cultural edge over our own support. They appear comfortable that they are the top dogs in Dutch football, they are also happy for winning titles to be somewhat cyclical, safe in the knowledge that their business and football operations model will always come good. Every now and then they may go through a fallow domestic period whist they build their next team, but that they can offset all of that knowing the club's ambition is to have a good run in Champion's League football eventually and at the same time as that team hits its peak it will also dominate Dutch football.
But Ajax are also acutely aware that they are surrounded by European competitors with huge TV contracts that dwarf their own, that their own players heads are turned as we've seen by the break-up of the champions league semi-finalists team by big hitting Manchester United and Barcelona.
At that very point Ajax don't try and keep those players, they sell at the optimum moment, maximise their player's worth and start again. That may mean a couple of years, perhaps even longer, of poorer European performances and sacrificing league titles while they develop the next batch. However, the supporters have the utmost confidence in the club's strategy and only view their fallow years as lending a title or two to Feyenoord and PSV and are aware even that outcome is beneficial to the Dutch league, as it stops it from being a competition entirely dominated by one team – something in itself that attracts players.
So as Celtic go through these changes and we make demands on the Celtic board to modernise and position ourselves as a European outfit with a football team to match, the Celtic support may well have a big role to play, one that may well mean a move away from the polarising and constraining need to win the Scottish league every year.
In theory that all sounds fine, the bigger picture an all that, but what happens when the oil tanker turns and changes take time to implement as we get everything aligned?
Supporters are the lifeblood of @CelticFC, and it is time that we all had more say in how our club is run. pic.twitter.com/RzSeYpefuB

— Celtic Shared (@Celtic_Shared) February 18, 2021
Do we have the patience as a new CEO, Director of football, new head coach, scouting and recruitment all learn to work with each other and eventually build that sustainable model, that for a couple of seasons, maybe even to that 2024 date, we are ten points behind at Christmas, losing League and Scottish Cups in early rounds as we blood young players and experiment to get everything right? Will the Celtic support have the endurance for that?
Will we be able to buy into the plan and accept those fallow times in the belief we'll get there in the end, and consistently, or will we revolt as we watch red and white ribbons adorn the trophies in the interim? What happens when we do get there, we are successful and we reach the latter stages of a European competition? What happens when press the button and sell the stars, the new heroes, that got us there, will we have the sufferance to start again?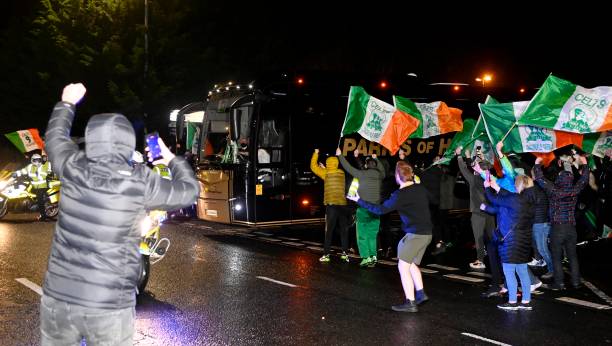 The Celtic board, we can only believe, are making the changes we hope they are, and even if we are not following an Ajax mode in its entirety, we have our own plans to find something similar that suits Celtic. It will be a sea chance in Celtic's footballing model and it will involve time as a lot of constituent parts come together and there will undoubtedly be a lot of trial and error as some things click and others are disregarded.
It appears we are asking Celtic as an organisation to make changes and they will have to make sacrifices as custodians of the club to ensure that change is both implemented and then sustained, as well as being entirely adaptable moving forward. As a support we have asked for all of that, but when push comes to shove will we be able to exhibit the sort of patience that Ajax fans do and back the project or will local superiority and bragging rights be a habit that is too hard to break?
Niall J