KIERAN TIERNEY was not the only Celtic legend to score an own goal yesterday, judging by the reaction to the interview that Willie Wallace gave to the press yesterday. It seems that the Lisbon Lion striker managed to score an OG himself with the comments he made regarding Brendan Rodgers and Tom Rogic.
We reported on these comments earlier this morning and also declared a bias towards Willie who is a personal friend. That doesn't mean I agree with anything he has said, although from speaking to him over the last few years I know that he remains unhappy at the hammerings that Celtic have taken in Barcelona and Paris, believing Celtic should never lose like that.
Nevertheless his comments are way OTT and far too harsh toward both Brendan Rodgers – who I have said on here I regard as the best thing that has happened to Celtic since Henrik Larsson arrived – and Tom Rogic, who is a lovely lad and on a personal level my favourite player in the current squad. Okay, Tom may lack a little pace but if he had it he'd be playing for Barcelona or PSG and would be nowhere near Celtic!
Here's a flavour of the reaction to Willie's interviews on social media from the Celtic support…
The comments from Willie Wallace seem to be lacking any understanding of modern football. With the greatest of respect to the man, times have changed and his criticism of the current manager demonstrates that he is out of touch. Shame.

— Tetraplegovic (@stevenceltic81) October 12, 2018
Step up willie Wallace , playing up to the media you ???? end

Quote – if I was the board at Celtic , I'd have kicked the managers arse ( Brendan Rodgers ) out the door

Aye would you , off you pop

Don't see wee Bertie slating our gaffer !!!

— Thomas (@clydebankceltic) October 12, 2018
Willie Wallace talking utter guff in today's tabloids. When will ex Celts learn with this pish? The article is embarrassing.

— RabK (@r_kilday) October 12, 2018
Zip it Willie Wallace. Likely given a backhander by Lawwell. The same sort of financial sweetener Daddy Lawwell and Baby Lawwell at Man City get for pushing through these loan deals. Well Done BR for standing up to Lawwell, who made an unforgivable pigs ear of the transfer window

— Coill na gColpach (@CoillnagColpach) October 12, 2018
Willie Wallace in the daily record doesn't hold back on Brendan Rodgers n criticism on tom rogic is remarkable n actually sad n pathetic

— Andy hynes (@andyhy88) October 12, 2018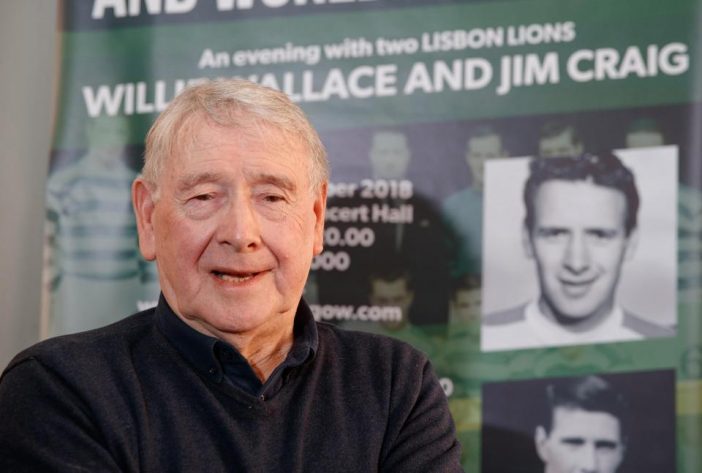 Also on The Celtic Star today – and it really does help the site if you click on a few of these other stories while here…
Lion Bites Brendan! – 'Rodgers has his own ideas, but they're not my ideas'…See HERE.
Anti-Celtic Actions? 'I'll take the abuse, the hate, and get on with it,' OG, KT…See HERE.
'Arzani is quick, takes people on, and reminds me of Jinky,' Willie Wallace…See HERE.
Jim Craig – This result helped drive Celtic towards our 3rd Championship…See HERE.
What do YOU think? Have your say over on the new fans forum Celtic Noise…