MIKAEL LUSTIG is interviewed on the unmissable BT Sport tribute to Celtic's 9IAR this evening at 9.45pm and he pulls no punches when he considers the subject that will dominate Scottish football next season when play gets underway – Ten in a Row!
The Swedish defender who starred for the 8 of the 9 for the Hoops knows all about the pressure of winning the title but fully understands that the next season will be very different to the others as Celtic aim for the magical ten and the Rangers try everything they can think of to derail the Hoops and prevent Celtic becoming the first club – dead or alive – to achieve Ten in a Row in Scottish football.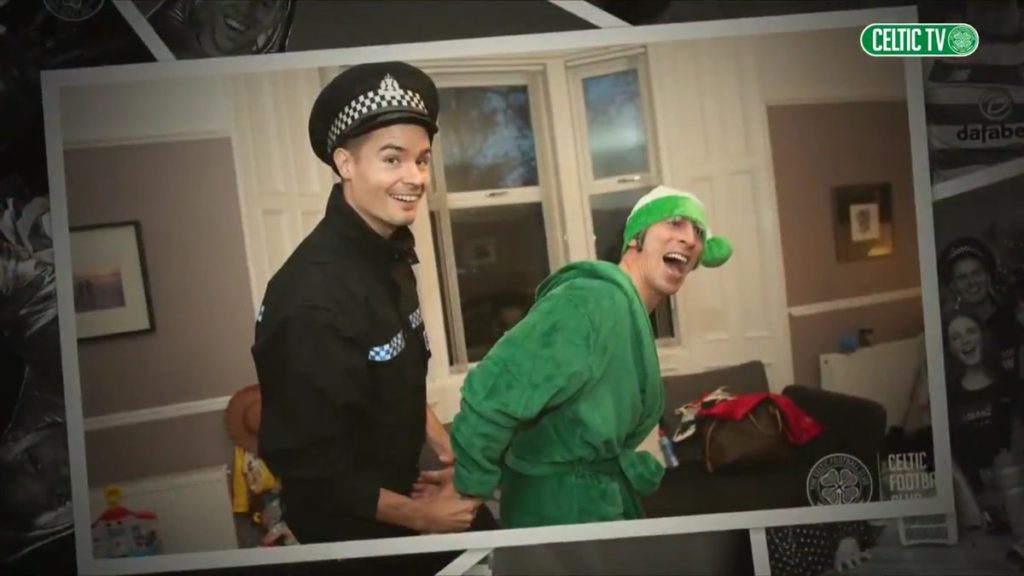 So it's going to be tasty, it's going to me memorable, it's going to dominate conversations in work places, in pubs (when they re-open) on supporters buses and everywhere else. And for the players and management it is going to be building, increasing pressure to win it or to stop it and like the rest of us big Mika can't wait!
We've already looked at just how special a club Moussa Dembele believes Celtic to be – 'the greatest club in the world' – and Lustig's heart certainly remains in Paradise.
Speaking to BT Sport this evening, the Celtic legend said in a report in Daily Record: "Ten in a row is going to be a lot of pressure. To be honest, I think there's going to be more pressure on the Rangers players.
"If they're not going to win next year, they're probably going to go down as the WORST team ever in their history, so it's massive pressure for them."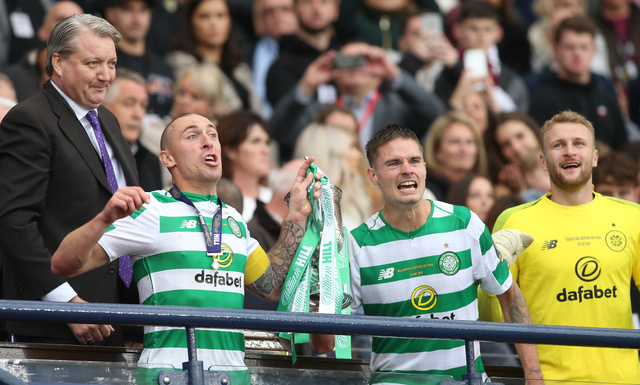 Lustig, who was signed from Rosenborg in 2012 by Neil Lennon during the Irishman's first reign as Celts gaffer, believes his old club are in good hands with the Irishman back at the helm.
"Neil has been brilliant. He came in at a tough period. Brendan Rodgers left us and we had a lot of injuries and really tough games (against Hearts at Tynecastle). But he has been brilliant. He has learned a lot over the last couple of years.
"He seems more relaxed than he was in first couple of years. The guys have been amazing this season. Celtic know how to win.
"To win a league title is a marathon, you're not going to lift the trophy in December or January."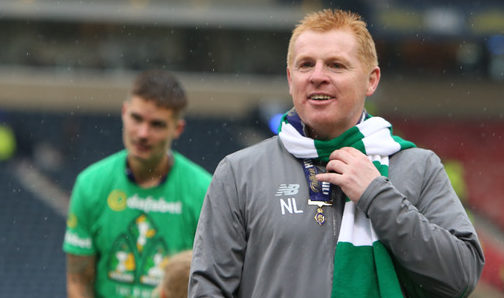 Lustig could even be a surprise summer signing for Celtic after being told during the week that he's not part of Gent's plans for next season and that he should find a new club. Bet his first thought was 'a new club?, no way I'm signing for the Rangers!'
Neil Lennon is a huge admirer of Lustig and could see his experience as invaluable in helping to deliver the ten and to help with the development of young Jeremie Frimpong, surely the first pick Celtic right back for the foreseeable future?
Lustig makes no secret of his affection for the Hoops. In his interview on BT Sport this evening he says: "My heart is still with Celtic. It has been a massive part of my life.
"To play in front of those supporters and win trophies every year, that's just amazing."
Don't forget BT Sport this evening at 9.45pm for their hour long tribute to Celtic's 9IAR featuring the interviews with Moussa Dembele and Mikael Lustig plus big Sutton and other Hoops. Celtic men only on there, no Kris Boyds etc to tell us we were lucky, the Rangers could have caught us and all their usual loser's chat.
Talking of Losers, the guy who runs one of their forums put a photoshop image of Celtic Park on twitter yesterday, and in the seats in the main stand he'd added the word LOSERS. Can you imagine him thinking that Celtic with ELEVEN trophies in a row and Nine in a Row in the bag are LOSERS and his club with a 3-0 win over Peterhead in the Petrofax Cup or whatever it was called, as their ONLY 'major' trophy, are the WINNERS?