After reading Niall J's excellent piece earlier regarding his views on Celtic's European adventure this season, I am writing this article and admitting I have to agree with much of what he said while adding a few of my own opinions on the matter. It's been fantastic watching Celtic mix it once more with the top teams in Europe's premier competition, five years was far too long for a team of Celtic's stature to be going without Champions League football.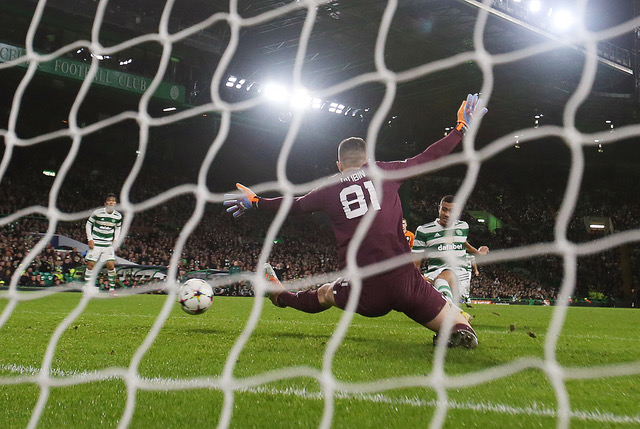 I pray that we will never find ourselves locked out of Uefa's most glamorous, and lucrative, competition for as long again in the future. The Europa League is fine, but let's be honest, nothing gets the hairs standing on the back of your neck more than hearing Zadok the Priest as the teams line out just before kick off. The Champions League just has that special aura. It's the competition every fan wants to see their team compete in.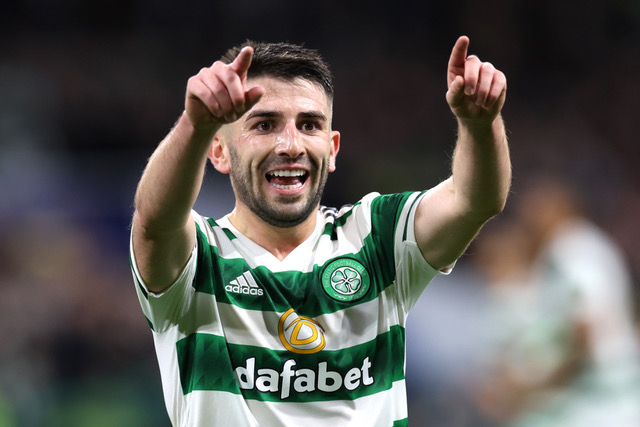 Last night saw the end of our hopes of staying in Europe beyond Christmas and like most Celtic fans I felt deflated at full-time as Shakhtar celebrated securing a point which leaves them heading into their last group game against RB Leipzig knowing a win will get them into the last 16.
Rightly or wrongly many of us looked at our group when it was drawn and thought we would be the team heading in to the last 16 with Real Madrid. Looking at the table after five games and seeing us sitting with a measly two points proves that we were maybe a bit over optimistic.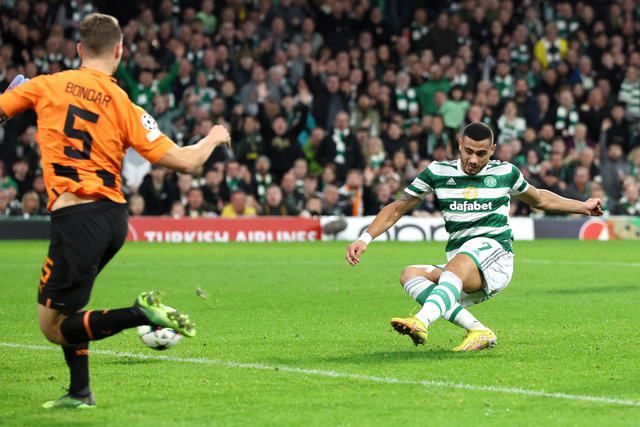 As Niall mentioned in his article however, the points accumulated don't tell the full story. Like him I have thoroughly enjoyed watching Celtic go toe-to-toe with top teams such as Real Madrid, RB Leipzig and Shakhtar Donetsk in the Champions League. Am I disappointed we are going to finish bottom of the group? Of course I am. Do I wish we had been more pragmatic during the campaign? Not in the slightest.
This is how Ange wants this football team to play and for the most part the fans have been fully behind him. At the start of last season when the results in the league were poor we all stuck by him and his methods and the same is required now.
The manager himself has explained why we struggled and it's the truth. We showed our inexperience and naivety throughout this campaign. This is our manager as well as the majority of our players first time in this competition. It's also their first time coming up against opposition of this calibre. It's been a learning curve and I guarantee they have learned a lot. Including Ange.
One thing that I'm glad we have seemed to have eliminated under Ange (and I'm confident I'm not speaking too early even with Real Madrid away on the horizon) is our habit of taking an embarrassing hammering at some stage. If you think back to our previous 3 group stage campaigns you'll remember some harrowing results where we got beat by 5 goals or more.
In 2017/18 under Brendan Rodgers we got beat 5-0 and 7-1 by PSG. The previous year saw Barcelona beat us 7-0. The time before that in 2013/14 saw us yet again on the end of a hiding by the Catalan giants, going down 6-1.
Ange seems to have eradicated those type of embarrassing results and it's about time in my opinion. At the time people said the likes of 'thats what's expected when you play these top teams' but whatever way you look it, it was embarrassing.
Think of how you laughed at theRangers recently after they were mauled by Liverpool. That was us on this stage not so long ago. This current team is now meeting these types of teams head on, matching them for the most part with only poor finishing and lapses in concentration costing us victory.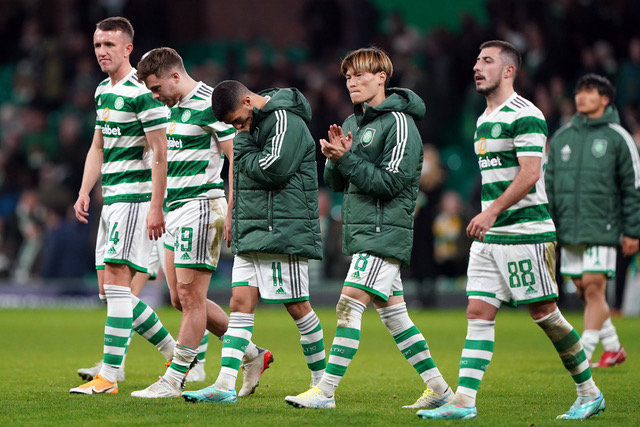 I'm proud of how this team has faced their opponents in Europe this season and although we may only end up with two points we have certainly regained a bit of respectability by playing good football and being competitive in every one of the games we have played so far.
A few other points that have to be put into perspective is things like the loss of Callum McGregor. The Celtic midfielder is hugely influential in this current Celtic squad. He is vastly experienced at European level and Ange Postecoglou would have been relying on his captain to guide this inexperienced side through the group stages utilising his fantastic on-field leadership and game management skills.
Not only that but we also missed his dynamism in midfield. Matt O'Riley has been tremendous as his replacement but lacks the defensive capabilities that Callum brings to the role. Him and Reo Hatate's energy levels also seem to take a dip after an hour or so and later in the games is where you really started noticing our captain was missing.
Another thing Ange Postecoglou and the coaching staff must be looking at is our performances in the second half of games. If you look a bit closer at all our matches so far we have conceded 10 goals across the 5 matches. 8 out of the 10 goals have been conceded after the 56th minute.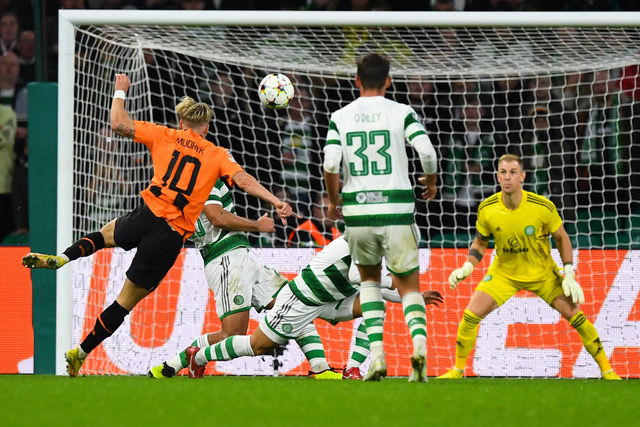 It's clear to see to anyone watching that our energy levels dip around the hour mark. Certain players, I mentioned Hatate & O'Riley earlier but they aren't the only ones, seem to almost fall off a cliff energy wise not long into the second half and this has to be investigated. At this level it's a necessity to have a team who can maintain their standards for 90 minutes. Playing great for an hour won't cut it.
Opposition teams must look at us and think that if they can ride out the first half then they can come out strong in the second half and punish our tired legs. It's hard to criticise the players as it's clear they give everything each time they step on the pitch but it's certainly something that has to be rectified moving forward, whether it's something the sports science department can help figure out in terms of increasing the players stamina or whether Ange simply needs to utilise his substitutions earlier.
The final thing I have to mention is one of the few things that have annoyed me during this Champions League campaign. It's our players inability to know when to commit a good 'professional' foul. Last night was the prime example, but far from the only one during the 5 games. There is times in football when a player needs to spot the danger and commit a blatant foul to quell an opponent's attack.
Last night Juranovic should have hauled Mudryk down when he started that run, took his yellow card and got on with the game. It's a dark art that is prominent in football and mastered by some of the games greats.
I used to be a big fan of Italian football and their defenders were, and still are, brilliant at it. Even if you look at last night's game. Shakhtar did it twice while we were on the break, took their yellow cards and saved a potential goal being scored.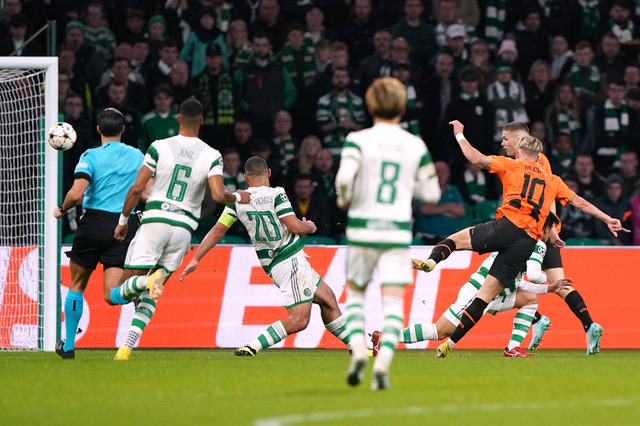 We need to have that bit of devilment in our game, especially with the way we play. Being such an attacking team we are always prone to the counter attack and the key is to break up the attack before it's too late using any means necessary.
It's different if you are last man back and will see red for such a foul but if you are a long way out and see your colleagues are struggling to get back, take one for the team and wrap your arms around the attacker or whatever it takes for the referee to give the foul.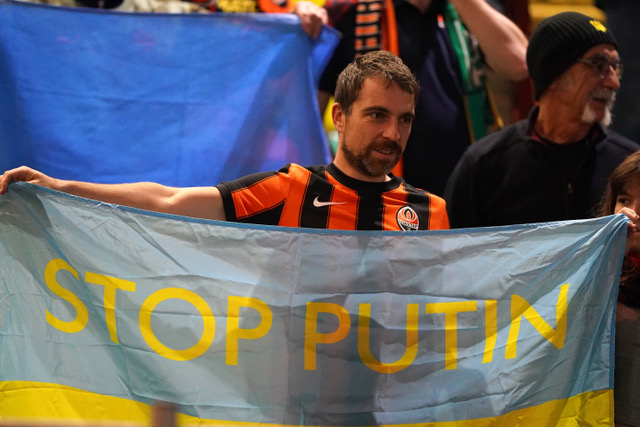 The positive thing is I don't think we are miles away from properly competing at this level. If we improve some of the things I mentioned earlier and with added experience from this year's run of games we should be a much tougher proposition next season. The important thing is to win the league and safely secure direct passage once again.
Taking care of a difficult Livingston team this Sunday will certainly put us on the road to achieving that goal. Bring them on.
Conall McGinty
*All match photos on The Celtic Star supplied by professional photographers, properly sourced and paid for, not blagged or even taken from photographing the television! Standards…the one above is interesting because UEFA might decide to fine Celtic (again) for the Celtic banners last night.