December 2018 was expected to be a watershed moment in the history of Celtic football club. It was the moment the club announced its women's team players would be employed as full-time professionals, with the expected transition beginning in the 2019 season. In doing so they were expected to become the first ever professional women's football team in Scotland.
It didn't quite work out that way however as it was the 7th January 2020 before 'significant investment' was announced, designed to ensure Celtic's women's team turned professional with immediate effect.
Several existing players agreed full-time deals for the 2020 season and were supplemented by new signings, apprentices and amateurs. A replacement for outgoing head coach Eddie Wolecki Black would be sought, alongside a full-time assistant coach and dedicated sports science and medical staff was also announced.
That season under Wolecki Black, Celtic had finished third in the SWPL, level on points with Hibernian and 11 points behind 13-time champions Glasgow City as Celtic signified clear intent to build on those foundations:
"Along with the other professional teams in the country, Celtic has an opportunity to be at the forefront of improving the women's game in Scotland," read a club statement.

"Always striving to be the best at anything it does, the club relishes this opportunity and looks forward to its wider fan base providing its world-renowned support to all levels of the women's set-up."
As Celtic belatedly announced their plans to go full-time, and they ended up being behind theRangers, who became professional a month earlier and immediately made about making a raft of signings.
Fast forward to the present day and Celtic are again third in the SWPL1 table. Fran Alonso, a manager who has learned his trade under the likes of Mauricio Pochettino and Ronald Koeman, sits in the dugout having taken Wolecki's place as the man tasked with overtaking the heavily invested in theRangers side, as well as the long standing and dominating Glasgow City who sit respectively in second and first place above Alonso's side, a mix of Celtic academy players, loanees, experienced performers and players Alonso himself knew from his time in English football.
Alonso is expected to overcome theRangers side already using their financial muscle to poach the best of Scotland's talent and beyond, so much so that even grabbing players from the long-established Glasgow City has been a sign of the times-a-changing.
But not for Alonso. Celtic have probably the best coach in Scotland, a manager who could easily transfer his talents to the top league of the men's game in Scotland and thrive. Beyond that Celtic's investment on the pitch and off it has been slow to react. The squad is competitive by way of Alonso's alchemist touch and fostering of a superb team spirit, but underfunded in comparison to rivals. Analysis opportunities for his own team never mind the opposition has been a battle Celtic's coach has had to fight, while Celtic play at K-Park in East Kilbride, a patchy and balding carpet of a surface in a ground that is exposed to the elements and risks injury to amateur players never mind invested-in professional players from Europe and beyond.
That Celtic is a club operating off the cuff and without a suitable structure, outside their coach's best efforts, shouldn't be much of a surprise, considering the minimalist intervention approach to footballing planning at every level of Celtic's footballing structure despite protestations of being a club with a vision and a modern thinking outlook.
Yet this season Alonso and his charges have positioned Celtic with an opportunity to win a title or land in second place and win one of two Champions league places available to Scotland's side's this season.
If they do Celtic have landed in a position to qualify for Champions League football in a season where prize money and investment could be as high as four times what has been on offer previously. Indeed, whoever wins this year's SWPL1 title, or returns as runner up, is likely to gain a financial march on their rivals that could see them stretch away from all other runners and riders in the next few years.
And we'd have known this right? We'd have been aware of all these changes with our own inside man at UEFA?
Sadly, much like we delayed our eventual professional status, the Celtic hierarchy were asleep at the wheel again. Instead, Celtic are gambling on a coach of Alonso's standing being able to perform miracles whist operating on a budget and a vision less than our rivals. A look to our approach to European football qualification beyond our women's team would indicate we did indeed gamble.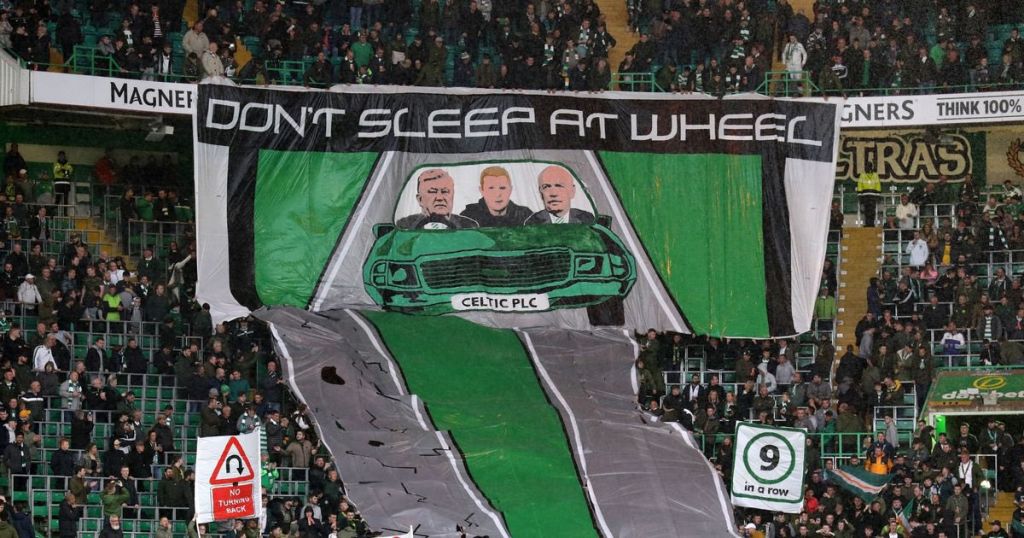 According to UEFA the UCL changes not only impact the teams who qualify, they also mean money for a Scottish top flight, one in its embryonic stages, will also see funds from the men's game filter down. It is a sign UEFA is aligning a vision for European football in the men's game to be matched in the women's and it is something we should have been aligning also.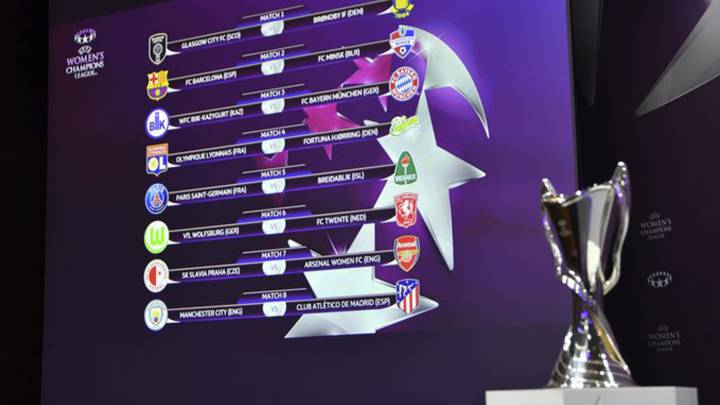 The new model, introduced for the 2021/22 season and approved by UEFA's Executive Committee last week, will see the world's biggest women's club competition redistribute €24 million to women's football across Europe – more than four times greater than the current figure.
This significant increase is a result of UEFA's redesign of the Women's Champions League, which includes the centralisation of sponsorship and media rights from the group stage onwards. In addition to the revenue generated by this decision, the new financial distribution model will also draw on the first ever cross-subsidy from UEFA men's club competitions to support the women's game and UEFA investment.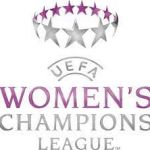 European football's governing body has also committed to redistribute 23% of the total €24 million available via 'solidarity payments' to non-participating clubs in each of the European top domestic leagues represented in the competition. These payments must be reinvested in the development of women's club football.
UEFA President Aleksander Čeferin was quoted on Tuesday as saying:
"Today's announcement represents a giant step forward for football. The competition's new financial distribution model will strengthen the entire professional women's game across Europe," said "It is also a perfect example of how the European sports model is central to the long-term development of football.

"The development of women's football should not be driven by short-term gain but a long-term vision. Thanks to the solidarity payments at the heart of this project and the increased rewards, every last Euro generated by the Women's Champions League and even more will go back into the women's game."
Make no mistake these changes are huge and although Celtic do remain playing catch up when it comes to qualifying places for next seasons financial and sporting injection in the arm, it is very much within touching distance. Yet you have to wonder, if only we'd backed the team logistically and financially as well as our rivals, we may not be playing catch-up.
Yet I have a feeling Alonso and Celtic will do this, at the very least I think they will split the Glasgow rivals above them and give themselves every chance of making those Champions' League group stages and all the sporting and financial benefits that will follow. And if we do Celtic will head into a footballing world, I'm not sure our club is even really aware exists.
Can you imagine Fran Alonso's counterparts from France, Spain and Germany struggling for analysis on their own team, never mind the opposition? Can you imagine opponents playing in grounds like K-Park week in week out or relying on a paltry budget when it comes to building their squad for a league challenge? I don't, the women's game in Europe is massive, many clubs are aware of the financial prizes going forward and as such many clubs footballing philosophies are aligned when it comes to the men's teams and the women's, in that respect Celtic are well behind the curve.
If Fran Alonso and this Celtic team do reach the Holy Grail of European qualification Celtic need to be ready for this. It is not beyond comprehension to think an organised Celtic side could play to two, three and four thousand crowds' week in week out simply by planning properly. In fact, I'd go as far as to say if Celtic invested a reasonable amount in the women's team 10, 15 and even 20,000 inside Celtic Park – and we really have to ensure playing in the stadium becomes a regular fixture – in the next five years for the bigger European fixtures is perfectly achievable if marketed properly.
And the reason why I think such ambition is possible? Celtic's new chief executive was heavily involved in women's rugby in his time at the SRU. Not only that he has evidenced out the box thinking when it comes to ticketing, marketing and advertising the benefits of the women's game, albeit in a different sport, and with great success.
Celtic's new CEO Dominic McKay is just the man to see the clear benefits to Celtic of having a men's and women's team working off a similar plan for growth, and is in touch enough to know the only way is up if both are given the due care and investment they need. Both can represent Celtic's 'brand' and that brand is well established in the men's game, as such it is more than a foot in the door for the untapped market of the women's game if Celtic realise what they could have.
To ensure Celtic are ready to position themselves to maximise the opportunity now offered by next season's Champion's League changes, Celtic have to qualify this season and hope the lack of foresight offered by Dominic McKay's predecessor hasn't set us back as much as a lack of awareness of European Football benefits his predecessor has overseen in both the men's and women's game.
If Fran Alonso can manage to ensure his side maintains a season where the team's performance is greater than the sum of its parts then Celtic could be about to enter Champion's League football and position themselves where, with investment, they could stay a step ahead of most of their rivals. If we don't, we could repent at leisure as we are left behind.
As ever with Celtic you get the impression, we'll be sailing close to the wind on the back of a man with little of a thought-out plan other than just enough to hope we perform. We can but hope going forward Celtic do awaken to the possibilities of both exposure for Celtic and a great deal of money to be made for the club.
These changes to the Champions League for next season will be just the beginning. Going forward that Champions League music should be playing at Celtic Park for two teams representing Celtic, if we realise it that is.
Niall J
First 50 copies of Alec McNair – Celtic's Icicle ordered will be signed by the author, David Potter…