Celtic FC Women headed into last night's Glasgow Derby, at Broadwood Stadium for the first of 10 post-split fixtures, and the first SWPL1 fixture to be shown live on Sky Sports. And going by the post-match fall-out the broadcaster is sure to wish to return for more, after all violence sells.
The majority of the post-match reporting on last night's game centred around the severe Malky, but not the stern face of theRangers boss Thomson.
Instead, it was Thomson's assistant, Craig McPherson, who head-butted Celtic coach Fran Alonso – from behind – as the Spaniard, now undefeated in three Glasgow derbies this season, shook hands with the opposition players and back-room staff following his side's deserved late leveller through Caitlin Hayes.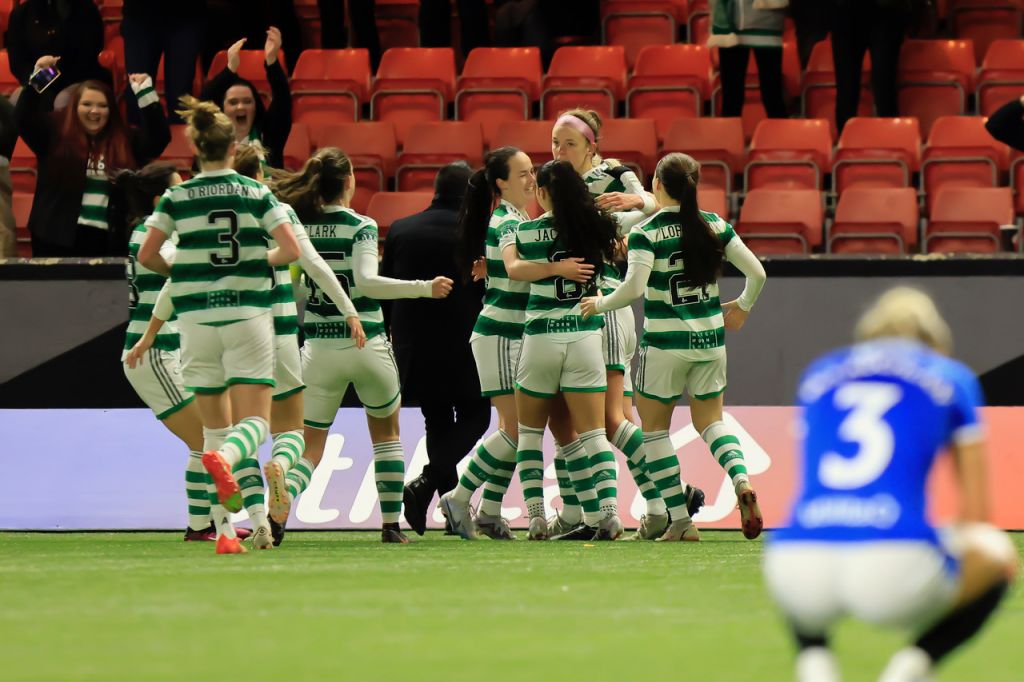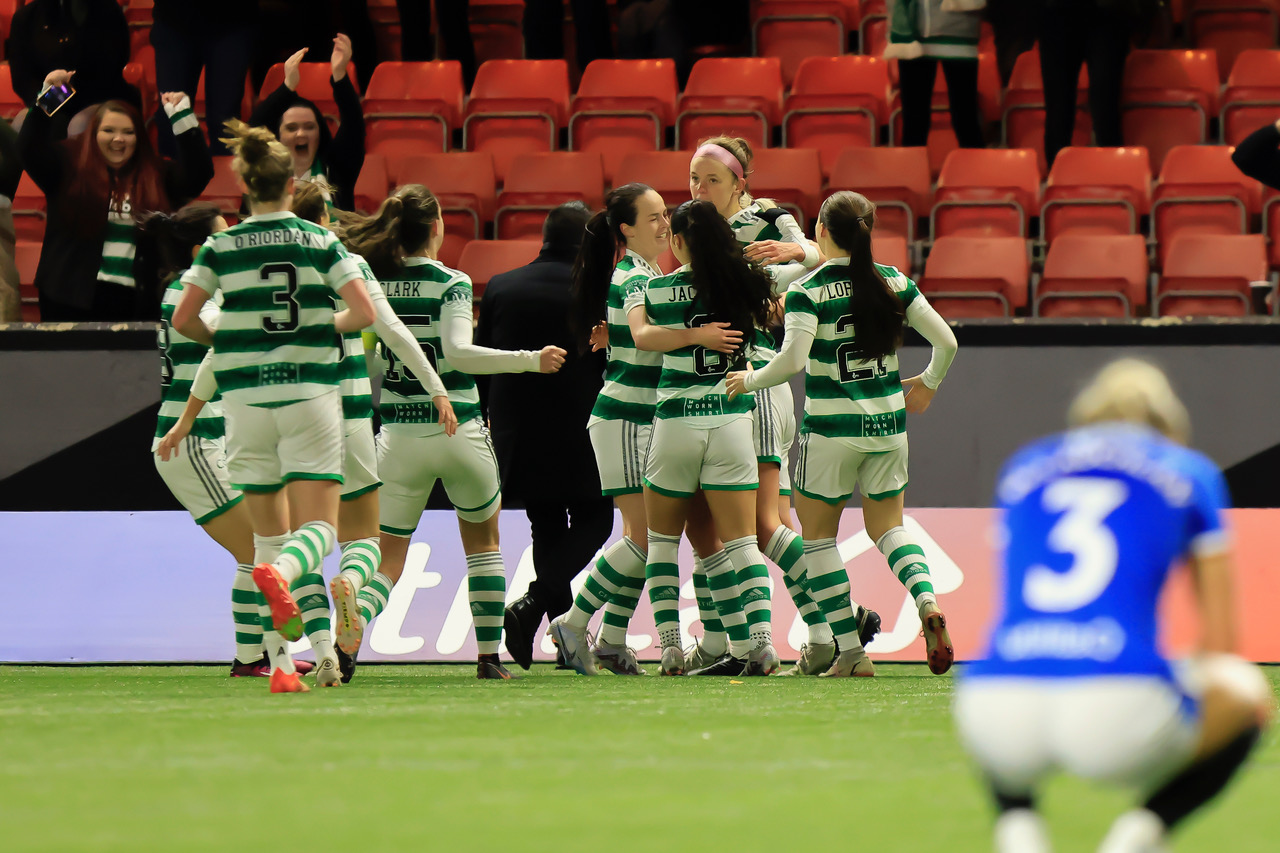 It was a spineless act from as sore a loser as you'll find in women's football, a game, as we saw prior to the kick off when Sky Sports filmed shots of the crowd, where the Glasgow rivalry remains but is seen as friendly and unthreatening enough to allow both sets of supporters to mix.
Such a scene is a unique selling point for women's football and the governing bodies would do well to remember such a thing when they decide what punishment should be meted out to McPherson for his cowardly act.
Indeed, if his club have anything about them at all – and care a jot about their own image never mind that of women's football – theRangers should make a very public deal about releasing McPherson from his role. It should happen today and it shouldn't take for anyone else to intervene on this matter. I won't hold my breath however.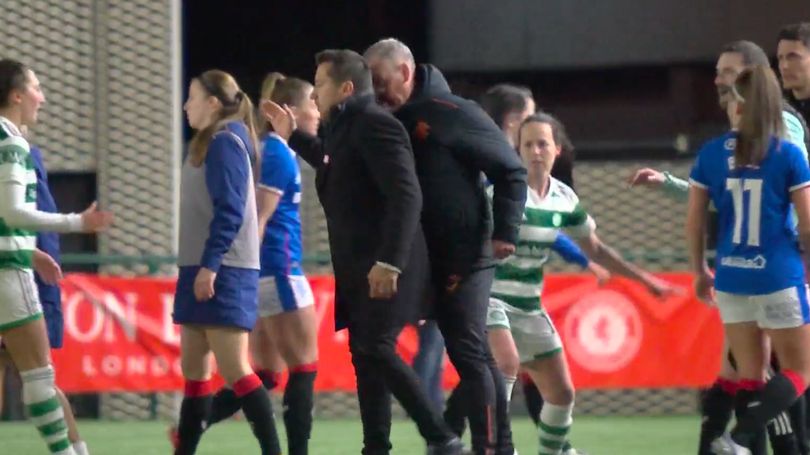 The game itself was a tactical battle, with theRangers edging it marginally in the first half, although Celtic's diligent defending, patient build-up play and adherence to their rotations, possibly deserved more than going in at the break a goal down, after Kelly Clark and Pam Tajonar's communication breakdown led to Brogan Hay tapping home the opener into an empty net – and Celtic could also have grounds for a near certain penalty that was somehow missed by the match officials.
The second half was far better from Celtic but despite impressing, through Shen Menglu in particular, it took until the 99th minute and the last kick of the ball for Caitlin Hayes to grab the leveller, after Pam Tajonar's quick kick out to Kelly Clark was lumped forward where Caitlin Hayes seemed just too short of the ball only for Jenna Fife to once again supply a habitual assist for Celtic, as she failed to clear her defensive lines, left an open goal and a ball to chase for Hayes, and the Celtic defender, by now a makeshift striker, had the hunger to get to the ball first and force it home.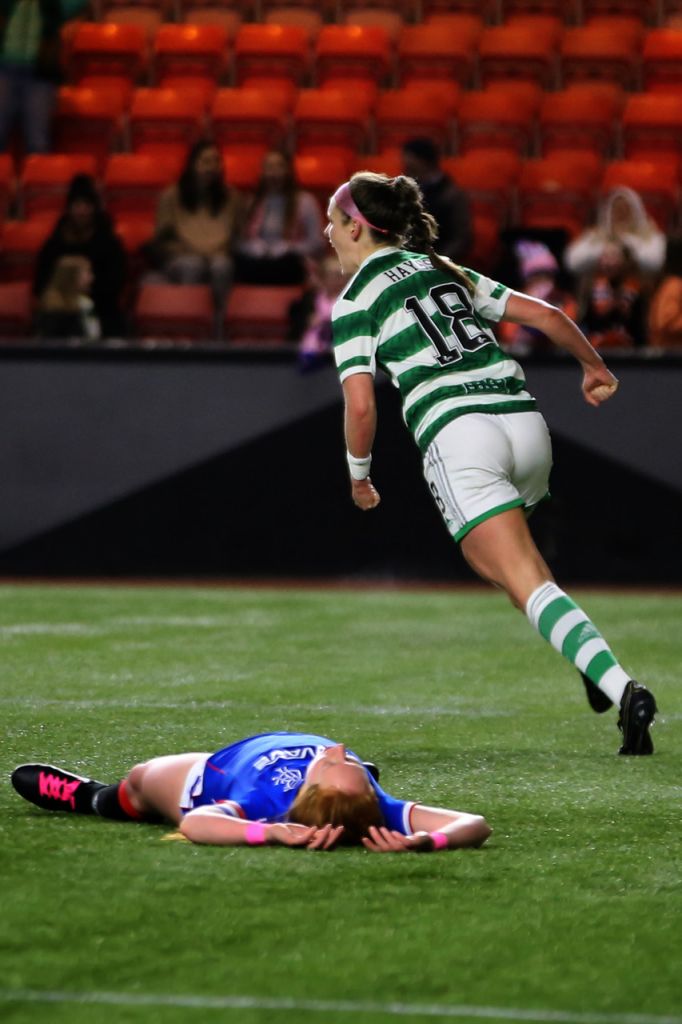 That goal sparked wild scenes of celebration from the Celtic support, players and staff and may well have been the moment a certain coach of theRangers lost all semblance of sense.
The result was one we'd have taken at any time during the second half, but not prior to the match. However, given the circumstances Celtic will settle for a point but will be all too aware an inability to get Jacynta involved in the game or to get some much-needed support up to a frustrated looking Natasha Flint cost Celtic the chance of getting near enough theRangers goal to impact the game.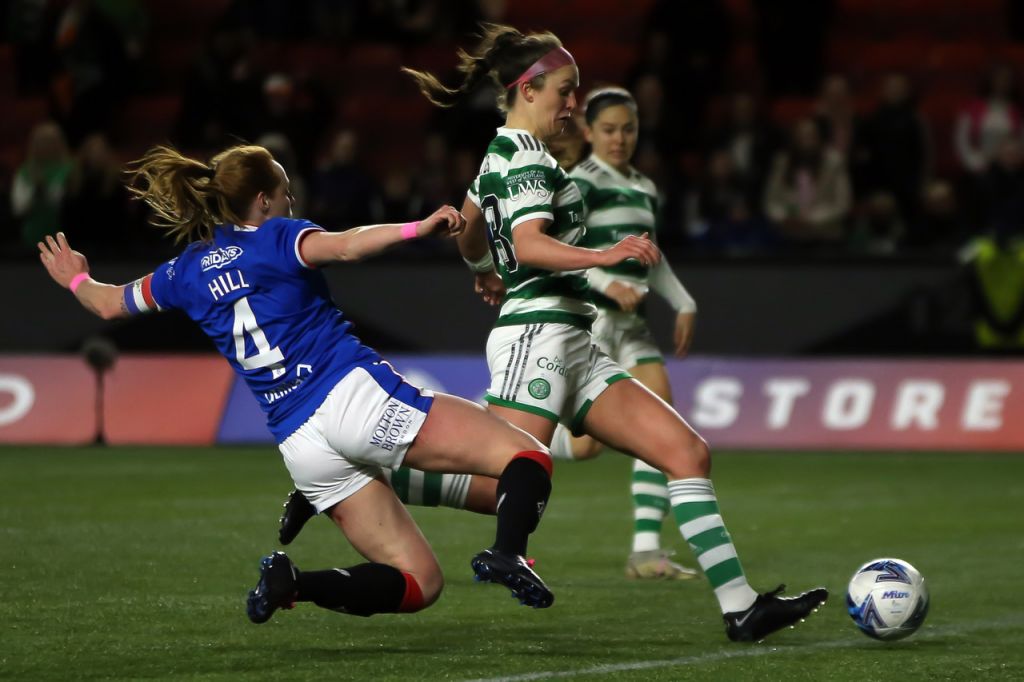 Celtic remain in a title race and Fran Alonso certainly seemed to indicate as such post-match despite an eight-point gap to Glasgow City, although Malky Thomson, who claimed after the game not to have seen the incident involving his coach, stated his own team were now only in a scrap with Celtic for second place and Champions League qualification.
It may have been an attempt at mind games, but is unlikely to have gone down well with his own support who are well aware that theRangers board have backed the women's team with an annual budget believed to be around £2m – around four times the funds allocated to Fran Alonso's side.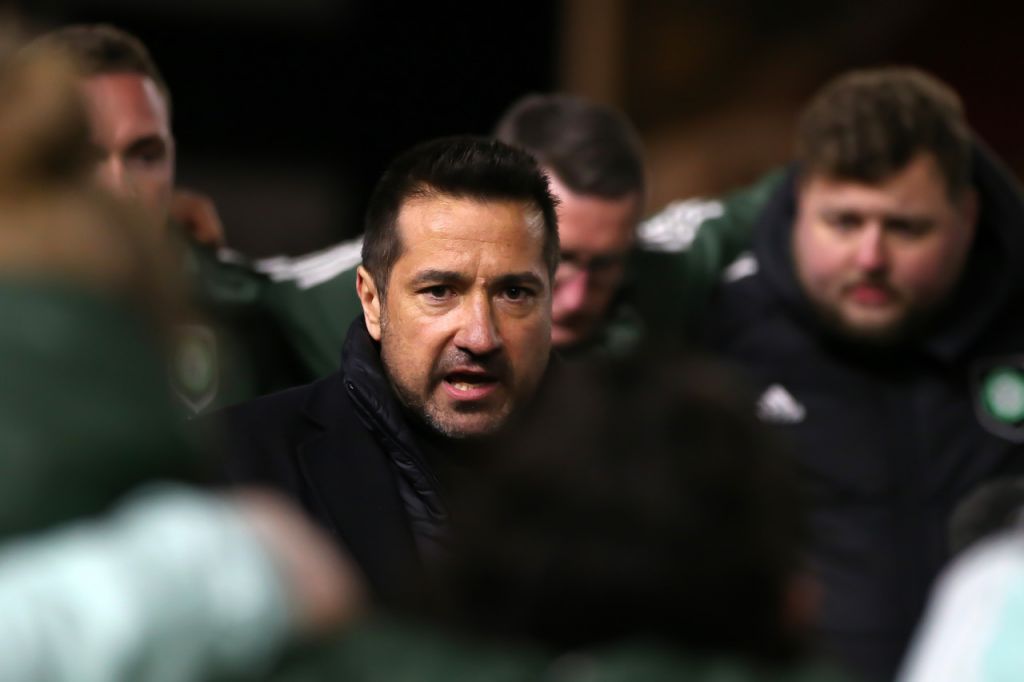 It was in the end a fair result considering the ebb and flow of the game, but it will be overshadowed by the dastard in the black of theRangers training gear who appeared to lose the plot entirely and should also lose his job as a result.
Celtic live to fight another day, and given the league split means every game until the end of the season is against top opposition, there remains hope that Celtic, with two games against Glasgow City to come and another against theRangers, can close the gap on City at the top of the SWPL1 table and ensure a genuine title challenge remains plausible.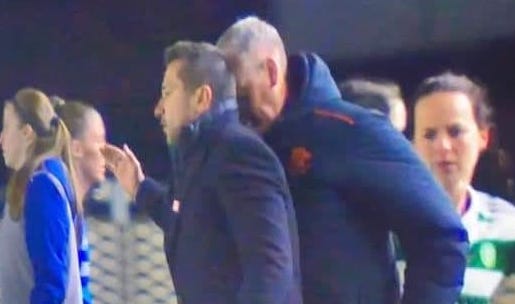 What should not be in anyway plausible is for Craig McPherson to remain in his role at theRangers. If he chooses not to do the honourable thing and resign for an act of violence that brought shame on the safe, family atmosphere of women's football, then the decision should be taken out of his hands, just as the league title now appears out of his club's.
Niall J