BRENDAN RODGERS was on TalkSport this morning and did the decent thing by offering words of support for the under-fire Rangers caretaker boss Graeme Murty who has had his hopes of getting the job on a permanent basis shattered by three crushing defeats from Rodgers' side in just over a month.
Speaking to Alan Brazil Brendan had this to say: "Graeme Murty's been in a position where he's been put in a job. Last year he was U20 coach and everyone was talking about how he was a good guy and doing very well.
"Now because of a couple of defeats and it hasn't quite worked out he's just been thrown to the garbage really and I think it's very discourteous.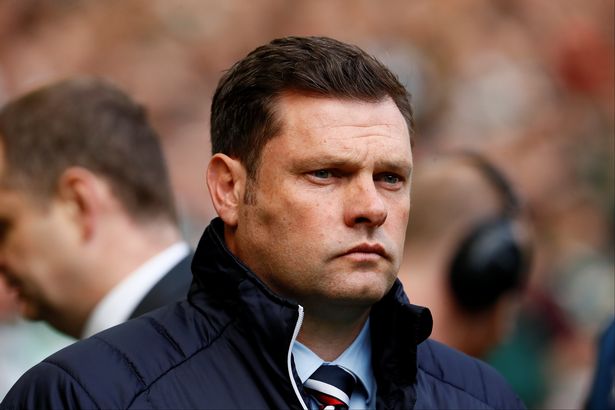 "The guy went in to Rangers and he's done his very, very best and from the outside it looks very, very trying and difficult circumstances.
"Whatever direction they want to go in Rangers whether it's Graeme or someone from the outside then they will want the assurances."
Yesterday Rodgers was a little but frustrated that Celtic didn't score again after going 5-0 up early in the second half. The record win against the old Rangers was of course the 7-1 victory on 19 October 1957 and just about every Celtic supporter watching yesterday, at the game or on televisions around the world, would have been thinking that we could get a couple more goals in the last half hour.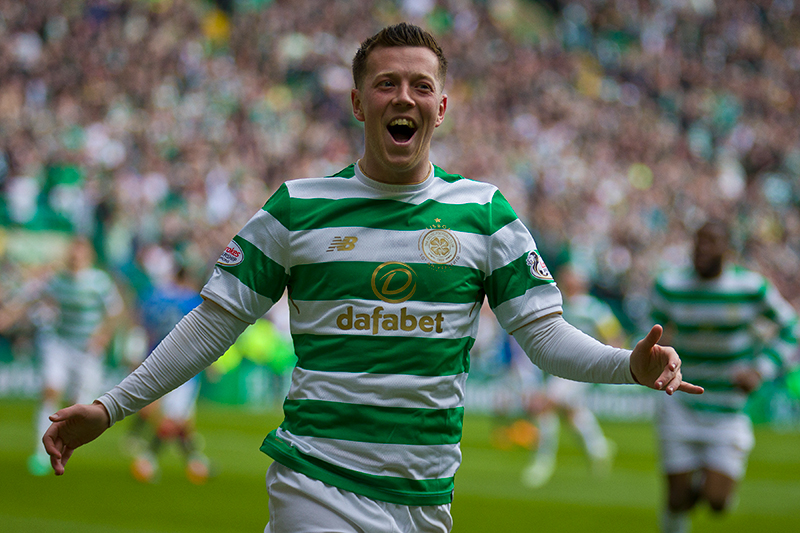 I even thought that if we did score two more then maybe we should let them have one too, just so we could have a 7-1!
"I wasn't aware of that but we should have done it," Brendan said.
"We scored five and it was probably going on seven or eight but their goalkeeper made some great saves. We should have scored seven but we'll take five. The performance was outstanding, if you think about what the players put into the game.
"These games are highly emotive and both sets of supporters want their team to do well. But, for us and our fans, it was a special day to wrap up the title.
"To play with that intent in the game was really pleasing, obviously the supporters responded to that. There won't be too many atmospheres like this around the world – this is a wonderful football club.
"Celtic v Rangers derby games are renowned throughout the world for reasons like this match. It was a special atmosphere and it's great that we can make the supporters happy."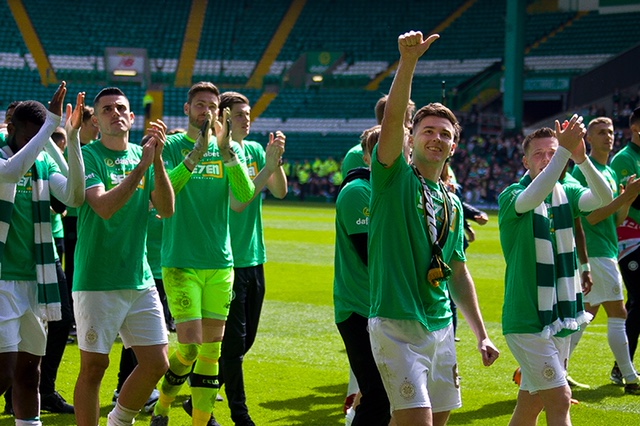 "This year is definitely better than last year. To have had that season then come in again this term with very little break and perform the way we have done – playing a number of games under pressure – we have performed very, very well."
"These players are doing absolutely brilliant. But I only want to work with players who are coachable, willing to learn and are hungry. The players now have a few days and can enjoy this year.
"But we have a league campaign to finish and we have a cup final that we will really look forward to. There is no doubt you see that intent in the players. For us we can only look after ourselves and that is what we intend to do."