Scott McTominay may have picked up the man of the match award in Scotland's incredible 2-0 win over Spain at Hampden last night, but former Celt Kieran Tierney couldn't have been far behind.
And Tierney took to Instagram post-match to profess his love for his country, with a picture posted of him celebrating with the goalscorer alongside Scotland flag and red love heart.
 

View this post on Instagram

 
There were plenty of big performances from Scotland last night, with John McGinn and Tierney arguably the two who stood out alongside McTominay.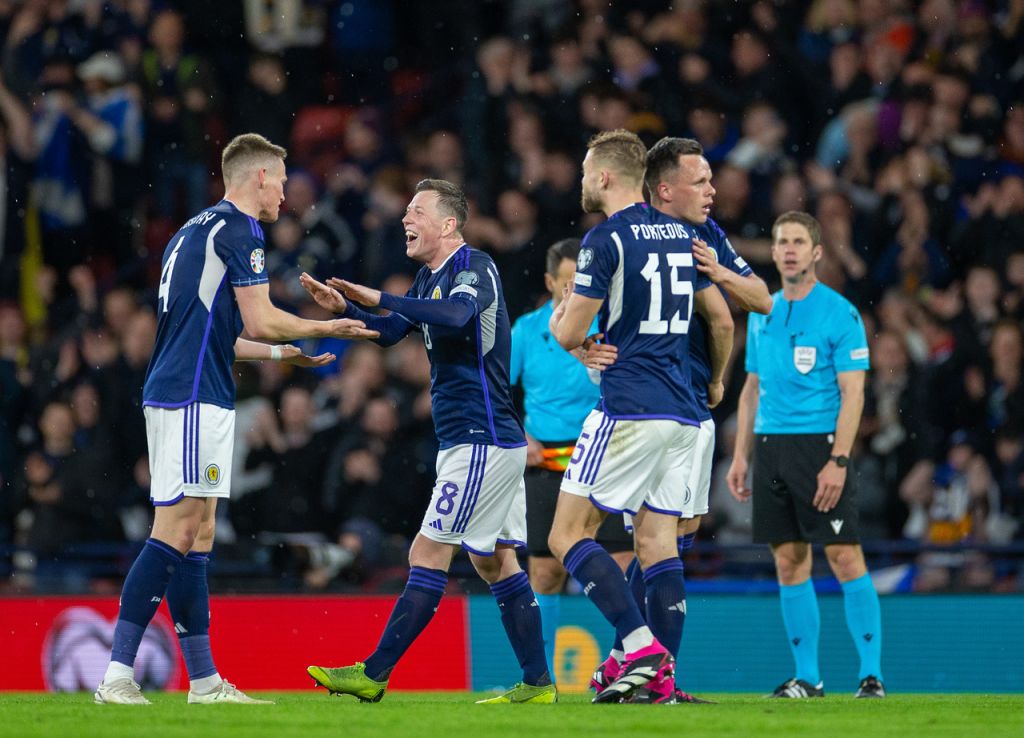 However,Tierney's brilliant lung bursting run to set up the second goal exemplified the effort and belief the Scotland team had as a whole last night.
As did Callum McGregor's late sojourn across the midfield then down the right wing, passing tired Spanish challenges on the way, as the Celtic captain carried Scotland forward, as incessant Spanish pressure had forced Scotland on to the backfoot late in the game.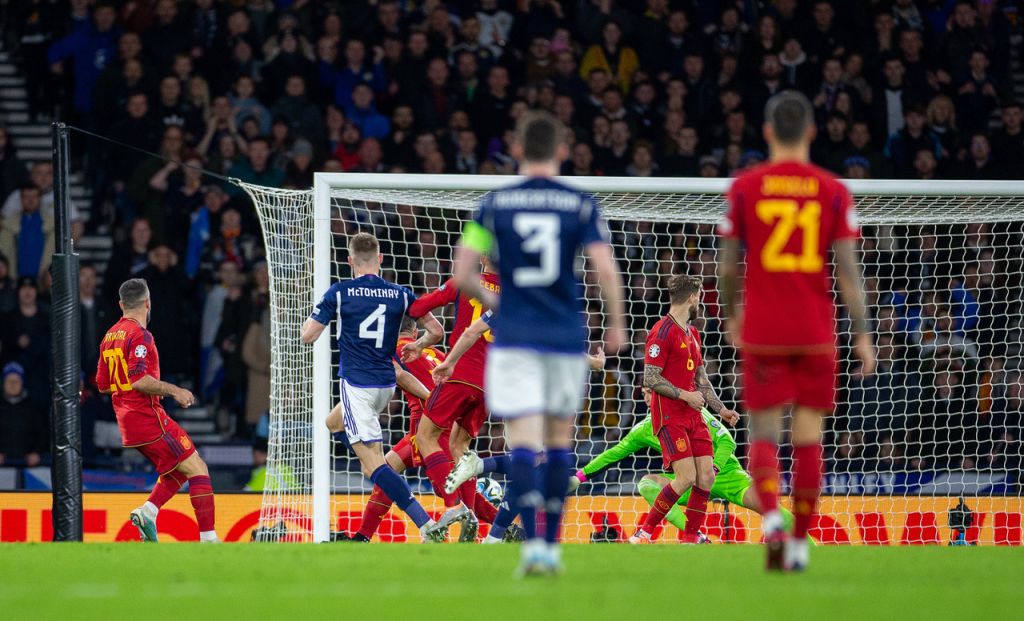 Oleksandr Zinchenko is the preferred first choice at Arsenal this season after an excellent debut campaign since arriving from Manchester City. However, if Gunners' boss Mikel Arteta was paying attention last night, he must be thinking of ways to get Tierney into his title challenging Arsenal team in the coming weeks, because there is little chance someone of the ability and drive of Kieran Tierney should be sitting on the sidelines watching the majority of games as a mere spectator. Some players that may suit, but you can be guaranteed that is not an option for Tierney.
If Steve Clarke can accommodate both Any Robertson and Tierney in the same eleven surely Arteta could manage the same.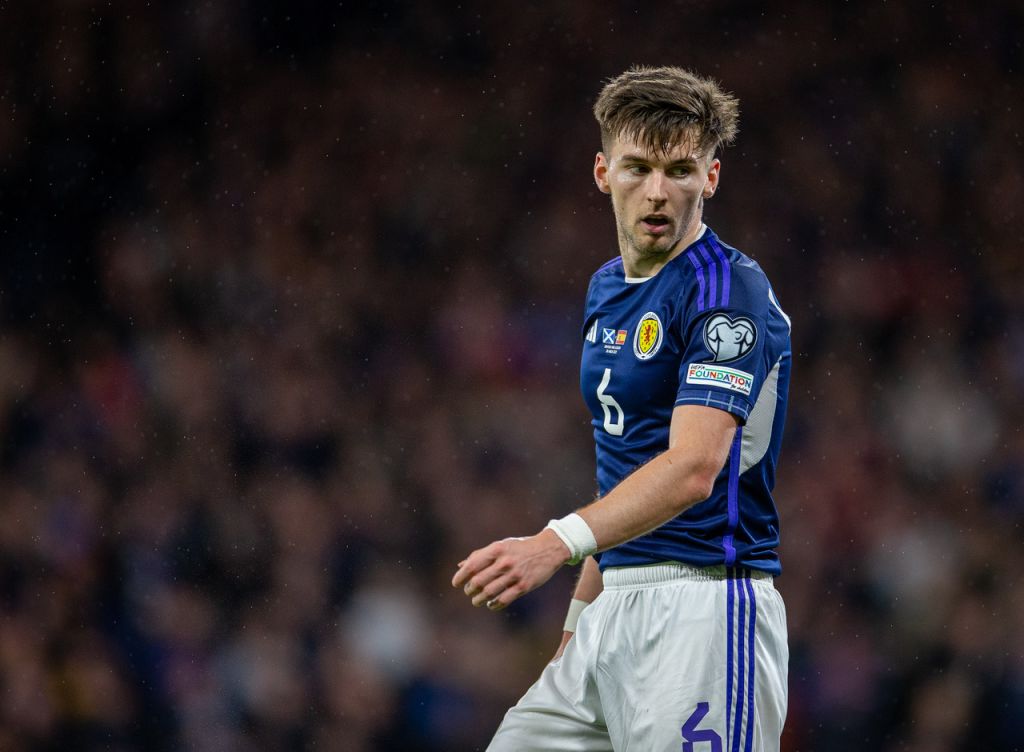 Newcastle United appear to be interested in Tierney and with the money they have behind him it's likely they could afford Tierney's wages and the reported £30m transfer fee, but surely Tierney still has unfinished business in North London and there must be a way of accommodating someone of Tierney's drive and skill into that Arsenal team.
After all it's not so long ago it was reported Carlo Ancelotti and Real Madrid had earmarked Tierney as a possible signing. If so, with all due respect offered to a club the size of Newcastle and their incredible support, a move to Newcastle would surely be a career step in the wrong direction for the former Celtic man.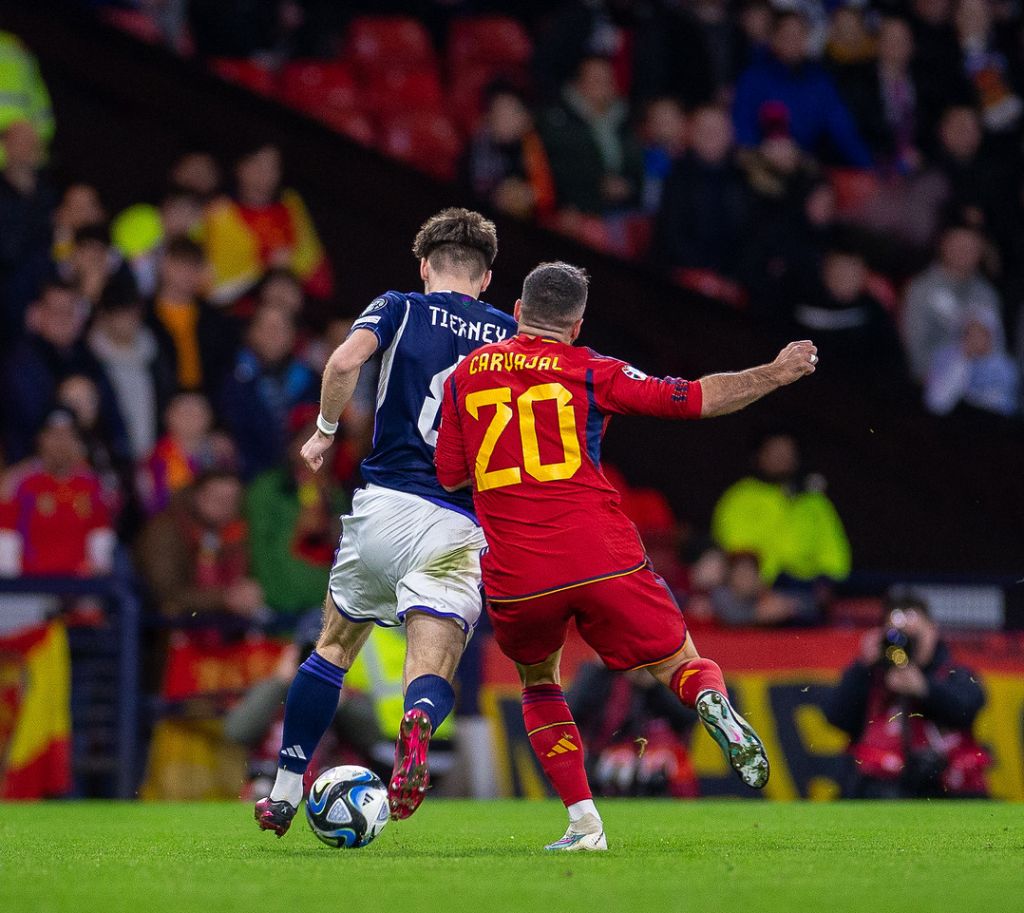 Kieran Tierney quite literally ran himself into the ground for Scotland last night, and I'm sure I wasn't the only one who felt a real sense of pride watching one of our own performing as well as that against some of the best players in Europe.
He may well be out of Celtic's price range these days by some considerable margin, but he's better than a move to Newcastle at this stage of his career and if Mikel Arteta can't see that you would have to question his judgement.
Niall J