Andy Walker reckons that Celtic will have to seriously consider low-ball offers from clubs looking to pick up a bargain buy in Glasgow this summer and that in Odsonne Edouard, a player who has been far from his best for most of the season, his transfer fee could end up being as low as £15m.
Celtic were looking at a figure of between £30-40m for the former PSG striker – who remember cost around £10m when he signed for Celtic from the French Champions. And with PSG having a well documented sell-on clause the healthy profit on the player could be evaporating right under the Celtic Board's noses amid a covid devaluation in transfer values, the player's underwhelming form and of course the fact that his contract will only have one year to run after this season.
We have already seen how Marseille have been able to take Olivier Ntcham on loan with an option at £4.5m to buy in the summer – this after previously rejecting an offer of £13.5m from Porto for the former Manchester City midfielder who Celtic paid £4.5m for – so there is no profit on that one.
"Odsonne Edouard realises that he's got ability and is worth a lot of money. How much? I'm not sure, as he's not been firing on all cylinders," Walker told Sky Sports Scottish Football Podcast.
"Let's say they paid £9m for him but any player who switches off – I think that's alarming for any potential suitor.

"I know that it's your job as the manager and the coaching staff to keep players on board but Edouard, Ntcham and a few others didn't get the moves that they were expecting last summer.
"Neil Lennon highlighted as much after the defeat to Ferencvaros. He wanted players to just leave, but that was just one of the problems that Celtic had at the start of the season.

"Edouard didn't appear totally committed, and I think now he realises it's not so long until the summer transfer window. He'll get his move now, so how much money will Celtic get for him?

"It all depends on how much they're willing to accept, but if they got anything around £15m now I think you're absolutely doing business."
Last night we published a review of Celtic's transfer dealings over the past decade which was written by Paul Foley and it is well worth reading of you missed it first time around…
Celtic, Our Transfer Market Performance from the 2010/11 season until Present Day
Earlier this week Paul Foley provided the Celtic support with a Review, on the basis that someone had to do it! In this Review Paul looked at Celtic's financial performance from 2010/11 to the present day and you can catch up with this below, before reading the second part of this project which looks at Celtic, Our Transfer Market Performance from the 2010/11 season until Present Day.

Now that you've read that Review here's how Celtic have got on in the transfer market over the same period, again written by Paul Foley.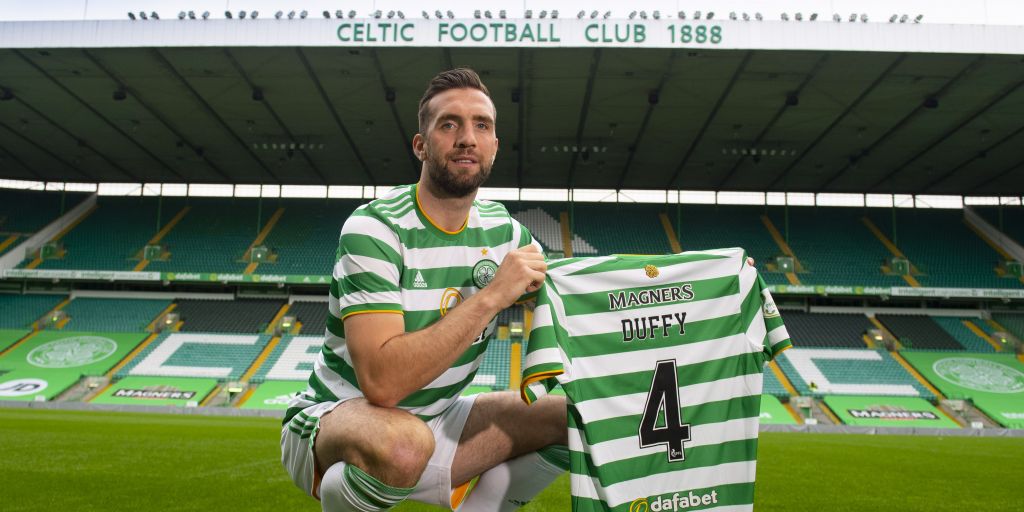 Please note the figures used within this article are estimates in places where no published information is available. Sources that have been used include the official Celtic accounts for each year since 2010/11 until 2019/20; reporting of fees at the time the transfer went through.
With the forthcoming retirement of Peter Lawwell from Celtic and having reflected on our financial performance during this period which shows how important our transfer business is to the club, I thought it would be interesting to reflect on how we have performed over the past decade in the transfer market. Given we will be entering the summer window looking at a substantial player turnover; both in and out of the club I thought it would be useful to see what I could take from our transfer dealings over the last decade.
The topic of how big our squad rebuilding job is this summer is a hotly debated topic amongst supporters and pundits. There appears to be two trains of thought, the first being that a new coaching team will be able to get substantially more from the current crop of players, which I do believe has merits or the second being that given the nature of this season regardless of what the outcome had been there was an inevitable end of a cycle and we will be faced with a number of departures.
I believe both theories are correct, however I tend to believe a squad overhaul is inevitable given the combination of our captain retiring or having a significantly reduced role, four first team squad members being loans with most of these if not all unlikely to be renewed and at least four first team regulars having expressed a desire to leave and entering the last year of their deals forcing the club to sell them or face losing them for nothing.
The reason for selecting the time from the 2010/11 season until now is at the beginning of that season we undertook a fundamental rebuild of the playing squad under Neil Lennon during his first spell as Celtic Manager. We recorded our record sale at the time receiving £9m for academy graduate Aiden McGeady. You could argue this was the beginning of the bring players in to the first team fold either through promoting from the youth team or buying them, develop them and move them on for a considerable transfer fee.
The majority of the funds were reinvested in to the playing squad, which was badly in need of reinvigorating given the ill-fated spell of Tony Mowbray, which was the only other occasion in the past 20 years we have found ourselves so far behind our title rivals just after the midway point. There is a certain resemblance to the predicament we currently find ourselves in, where star players are looking to leave, we have been depending on loan players to be key members of the first team squad and there are significant gaps left in both the defence and attacking areas of the team.
From the information available on transfer dealings, the club are approximately £38m in profit during this period. Let me explain where this figure comes from as there have been various reports, I have seen recently talking about £80m+ and £90m+ profits which is only talking about the big deals that have worked out for us. Firstly the £38m figure takes in to account all our transfer dealings not just the profitable ones so there are 102 players involved in way more than that number of deals both transfer and loans. Where a player has signed for the club and remain at the club they show as a negative for now, Edouard is a -£9m or Tom Rogic is -£450k. On the opposite side players signed prior to 10/11 have not had their fee counted but their sale is so Ki being the best example is a +£6.3m.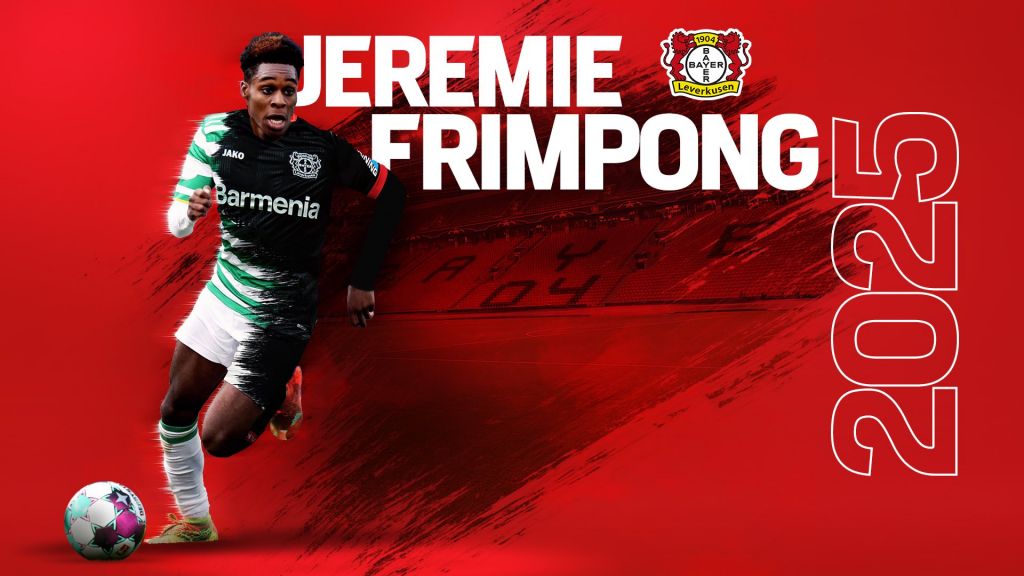 For Jerimie Frimpong although we received £11.5m, the figure noted £8.5m takes in to account the Man City sell on fee. We have made just under £153m from sales during the decade but most of this has come from the sale of 10 players totalling over £126.5m, where these deals made a remarkable £115m in profit. These sales were McGeady, Ki, Hooper, Wanyama, Forster, Van Dijk, Armstrong, Dembele, Tierney and Frimpong. This shows we have not made an awful lot from any of the other players sold. As mentioned above there are still some players such as Ajer and Edouard who you would expect to replace some of those deals in the top 10 list.
There remains significant potential for the £38m figure to grow if the likes of Edouard, Ntcham, Christie and Ajer depart for fees. Hypothetically, if they were sold for £18m, £5m, £8m and £15m respectively and prior to any other dealings the £38m figure would move to £84m. There was also £8.8m made from Brendan Rodgers and his staff moving to Leicester in 2019, so if you add this to the transfers profit, we would be currently at approx. +£46.8m

.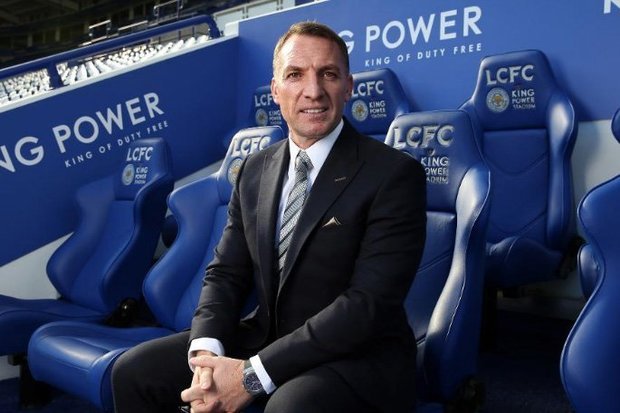 From looking at those 102 players with the benefit of hindsight what has worked well for us? What do we need to learn from? What has changed in the macro environment we need to be aware off?
Our approach to transfers has provided great successes with large fees received for the likes of Virgil Van Dilk, Victor Wanyama, Fraser Forster, Jerimie Frimpong, Aiden McGeady, Moussa Dembele and Kieran Tierney. There is not a lot of correlation between these players, they play a variety of positions, were signed from a variety of leagues and had differing levels of first team experience. Similarities that stand out they were all young players when we brought them in to our first team, the second is that most were at a stage of development where they could hold their own in our first team when signed they were not brought in and placed in our reserve/ youth system, in fact Tierney for example was not even thriving in such a system when his first team chance was presented to him.
Young players with something to prove, who could hit the ground running while continuing to develop; this correlates with the thinking of Ralf Rangnick the mastermind behind the Red Bull player trading and club development model. Rangnick transformed the transfer policy of these clubs to only sign players between the ages of 17 and 23, as he believed that players have limited development potential beyond this age. They also believe in what they call "Concept" which is effectively having an identified style of play at all levels of the clubs informing them what types players to target.
For Celtic we have not had much success with the younger end of the age group and given the increasingly competitive environment with clubs from the big five leagues hoovering up very young talent it is something we really need to consider.
One area of recent success we can point to is the loans of Kris Ajer, Callum McGregor, and Ryan Christie as a pathway in to the Celtic first team.
Development loans of this nature is something we have not utilised frequently over the years, often sending our youngsters down the divisions in Scotland where the level of competitiveness and comparability to the Celtic first team are non-existent. I believe we need to better utilise the development loan approach for players from 17-19 years old both in terms of signings and bringing through our own.
If you look at the three players mentioned they were all loans to SPL sides or English League 1, this really needs to be the minimum standard we are sending players to as it has to introduce these players to playing at a level at least comparable to our domestic competition. If a player cannot perform at those levels, then the chances of them succeeding at Celtic are unlikely.
We have seen Scott Robertson go to Gillingham and now Doncaster Rovers in League 1 this season and do well, I feel as a club we should look to develop a mutually beneficial agreement with teams at this level where we will offer them the choice of two of our promising young players for a season.
This will aid their development which benefits us and the players, it will aid the club by providing them with talented players and recognising not every player that comes through this route will make it to our team, they could have first refusal on those that are good enough to make an impact there but not here.
A similar approach could also be taken with clubs based in other European leagues particularly where work permit issues may present themselves at present but playing a full season in a Swiss, Belgian, Czech, Austrian, or other league may help with this. (Jack Hendry and Marian Shved are currently both doing well in Belgium).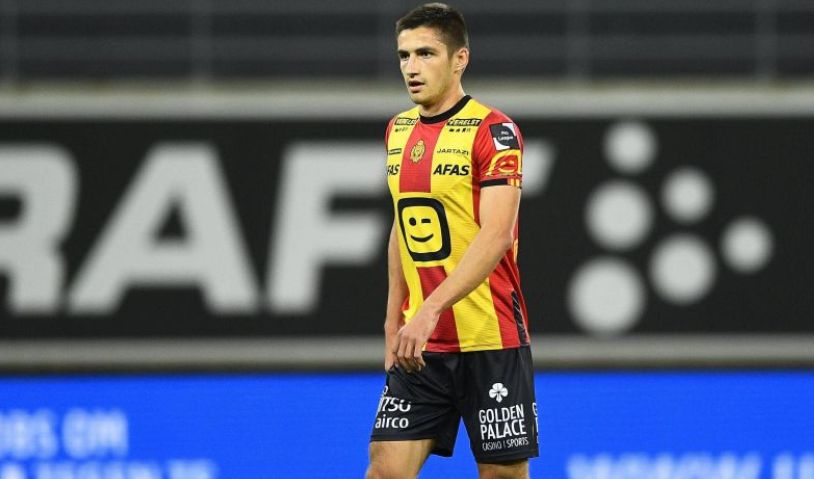 Looking back to the successful list of transfers another thing that stands out is that each of these players were playing at a comparable level to our own except for Frimpong playing elite youth team football, which is perhaps not surprising given the volume of players now in these systems compared to the 2010-15 period when we signed Van Dijk, Wanyama and the likes.
The fact they were already playing at our level meant they could come in to the first team and contribute whilst they developed into a standout in our team. This would have avoided the scenario we had with the Eboue Kouassi; Vakoun Bayo and Patryk Klimala deals where we paid a significant fee for a player and when they arrived at the club they were not ready to play any first team football or at least not afforded the opportunity. Given our limited budget we cannot afford to spend millions on development players without having a clear process such as development loans to get them to being first team ready players.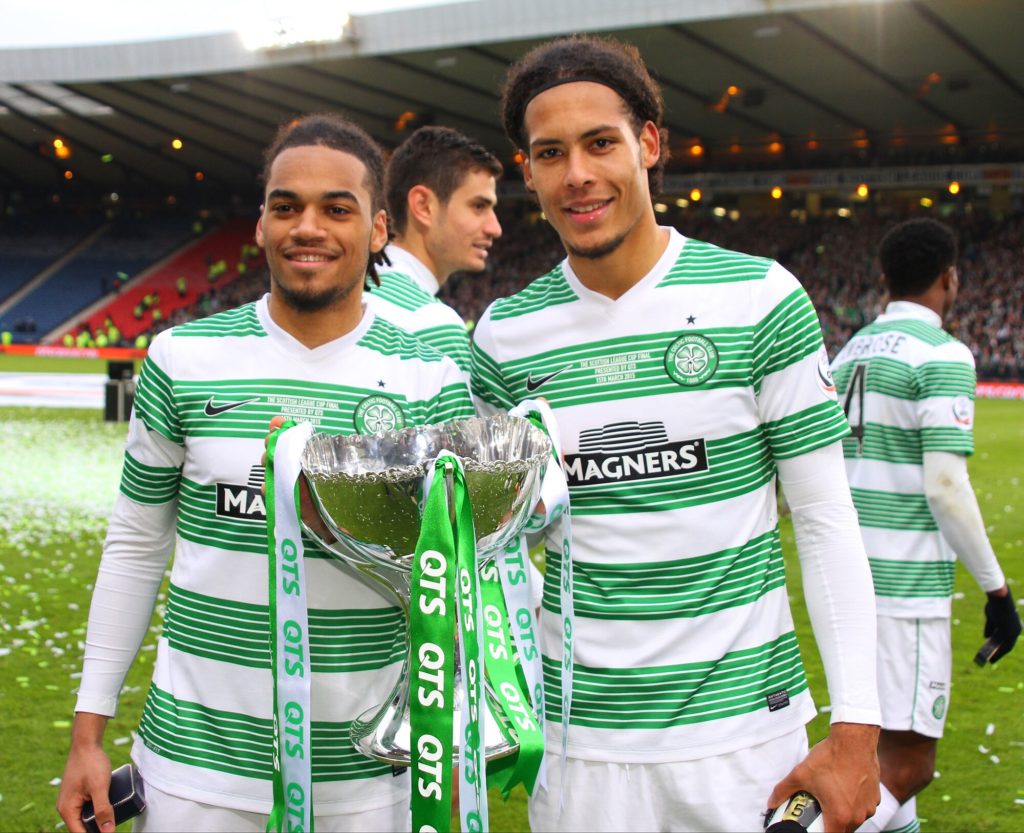 Having looked at what has worked well for us what can we learn from those that have not worked out? One of the first observations for me comes back to the idea of "Concept" or style of play. Up until recently we have had an attacking style of play where we look to utilise wide players; both attacking full backs and wingers to create goal scoring opportunities for our striker or strikers assisted by runners from midfield.
In our domestic game we are often faced with packed defences who leave little space in behind and therefore we have to work on creating shooting opportunities in and around the box or quickly countering on the occasions where the opposition are in their offensive phases. However, over recent times we have signed several players who do not fit our style of play.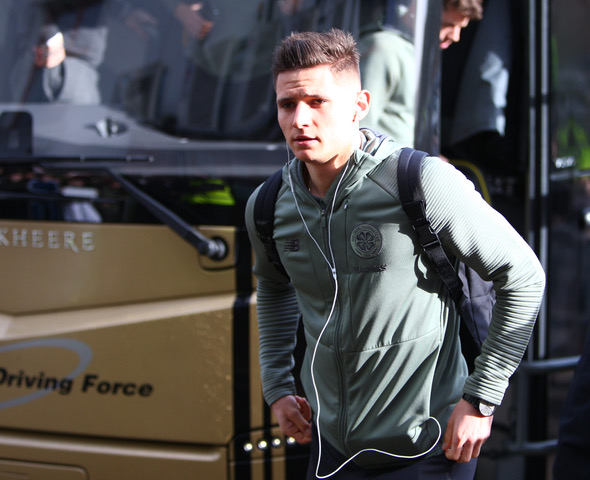 To pick out a few examples, Patryk Klimala is a striker whose main attribute was his pace and ability to get in behind a defence and create goal scoring opportunities for himself. As previously mentioned Celtic do not often play teams that have a high line or leave space in behind and therefore require strikers who can take the ball with their back from goal and link play with the wingers and midfield or turn and get a shot off. Klimala's control is poor so he struggles to link play or hold the ball up. Klimala has failed to have an impact so far at Celtic all be it from limited opportunities.
Greg Taylor was a full back renowned for his defensive skills but played for a team that meant he hardly featured in attack. He joins Celtic where our full backs most of the time need to be as good if not better going forward than they are defensively by providing overlapping runs and providing cutbacks and crosses from the byline. Greg Taylor does not have a trick or the pace to go past a man meaning he never gets into the positions Celtic need him to and he must pass square or cross from a deeper than ideal position.
Shane Duffy was a centre back noted for his aerial ability and being able to defend a box playing for a team that played a low block, Celtic never play a low block and require defenders with adequate recovery pace and to be comfortable on the ball Duffy is neither.
Another area worth consideration is timing of new contracts and sales. This has never been as prevalent as it is today with four of our higher value players approaching the last year of their deals, meaning the fee we can expect will be considerably less than what we could have got for them, even before considering the COVID impact on the market. A prior example that shows where we have lost out was with Dedryck Boyata.
Boyata divided fan opinion but having been called up for a strong Belgian side, even entering the last year of his contract could have been sold for around £8-9m pounds and categorically stated he would not be signing a new deal. The club effectively threw away that money. This again comes back to how does this fit with the model the club are trying to implement if we allow one of our starting centre backs to walk out for nothing? In the future, we need to be clear when signing players that we see them being at the club for 2 to 3 seasons before moving on depending on how they develop, it is then up to us to have replacements in or lined up of adequate quality.
Loans are not the answer. If the club want to adopt a successful buy or develop your own approach to growing the club before selling for a profit; loans for first team players are not the answer if there is no likelihood of signing them.
Loans may avoid or reduce the fee required for a player in the short term but effectively move the squad management issue to the next window, where there will inevitably be another one or two squad issues. We have done this with Moi Elyounoussi the last two seasons where rather than replace Scott Sinclair we have loaned a player we are unlikely to be able to obtain long term meaning left wing remains a gap in our squad.
With the exception of Fraser Forster the first time and Odsonne Edouard, loan signings have never led to a good long term outcome for the club and ultimately ended up with the club scrambling to replace more first team players at the same time in a future transfer window rather than a manageable two or three. If the clubs transfer strategy is to develop players and sell for a profit before repeating; loans within the first team don't have a place in this without it being someone with a reasonable loan to buy arrangement in place.
To summarise, on a whole Celtic have managed their transfers reasonably well over the last decade currently sitting over £38m in profit, which could rise to £85m plus with the sale of some of our current first team players entering the last years of their deals. We have been successful when targeting players who are young and hungry for success currently playing at a comparable level to us, so they are ready to play first team football shortly after arriving whilst continuing their development.
We have also done well from signing players on the Bosman ruling with success such as Dembele, Ledley, Kris Commons (was nearly out of contract so cost £300k); Lustig, Matthews and Kelvin Wilson.
Long-term development has been successful when we have loaned players to comparable levels to our domestic competition either being to that domestic competition or league 1 in England. For example, McGregor, Christie and Ajer were acquired for less than a total £1m and have a combined value of between £32m to £38m currently. Loans to lower tiers of Scottish Football have not proven to be beneficial for player development.
Our current lack of a clear link between our playing style ("Concept") and transfer strategy is problematic as we have spent millions on players who don't fit with how we try and play. We have also poorly scouted several players and brought them in for fees more than what their ability merited. When we have done this, we have created a delay between signing the player and them playing first team football, often due to them not being at the required standard.
When a player is brought in under such circumstances a clear development plan featuring a development loan to a comparable level to our own needs to be in place as those who remain around our youth teams often fail to materialise into first team ready players.
Where some development loans have worked for us, loans without an option to buy have often created long term issues for our squad management and just delay the inevitable need to spend and replace first team stars who have moved on or reached an age where decline has set in. We have overplayed Lustig, Brown and Izaguirre even when their performances have badly declined.
We tried to replace big name departures with loans on a number of occasions and even if they have been a success in the short term with the exception of Odsonne Edouard and Fraser Forster the first time, the players have not stayed and the gap in the squad remains at the same time others emerge. This creates the need for a complete overhaul of our first team rather than being able to replace two or three a season.
Scouting and decision making on which deals to pursue has also caused issues with players such as Mo Bangura, Amido Balde, Stefan Scepovic and Boli Bolingoli being signed for decent transfer fees when if they had been properly scouted it is hard to believe anyone with an understanding of the game would have recommended these players as they all lacked the basic fundamentals of control and positioning to even work with and develop as players.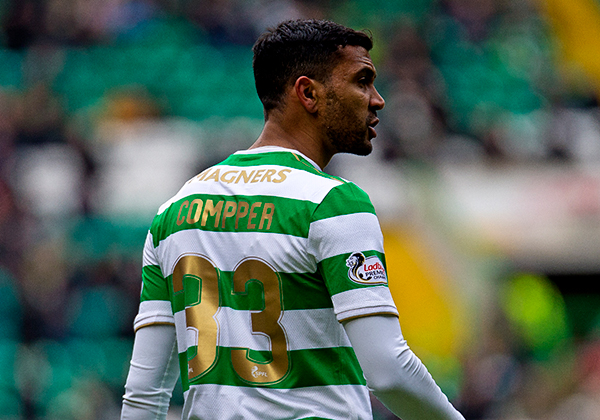 We have often seldom done well when trying to sign experienced players to play a role in the team, players like Marvin Comper and Derk Boerrigter had horrendous injury histories and Carlton Cole, Colin Kasim Richards, Freddie Ljungberg and the likes have all been extremely poor signings for the club given their best days have been behind them but we have signed them.
Lastly we need to be better at managing our timing of player contract extensions and sales, we are too often finding that players are getting to the later years of their contract and refusing to sign another restricting the potential fee we will receive for them or not receiving any at all. This is something that needs to be built in to the strategy of the club that players are here for 2 to 3 seasons and will move on so we need to be looking for their replacements all the time and not looking to plug gaps with short term loan solutions which add little value to our long term strategy.
Paul Foley
John No from Celtic Noise commented as follows:
Alarming stat of going through 102 youngsters with so many del boy signings tells us just how poor our scouting and coaching set up really is. Think we may be in for one of our busiest summers in years and with the current set up that looks a very bleak prospect. Our coaching set needs to improve drastically in order to maintain a set up where younger players can make that step up to 1st team level, an area we can't boast about to loudly in recent times.
Lenny has and will remain a disaster in this area as we have seen he is only interested in experienced players that has cost us a fortune without any return. We still have plenty to offer in terms of developing players only if we can get the right coaching set up in place urgently and the right manager to oversee the whole operation.
It might take a bit of time now to rebuild properly more so to tackle Europe in the right way, but still believe it won't take to much to restore normality back into Scotland with us back to cleaning up everything yet again.
If you would like your say please comment below or email editor@thecelticstar.co.uk