As we have reported this morning Brendan Rodgers is now the 5/4 favourite to replace Ange Postecoglou as Celtic manager. Here's a video from a while back (2019) where Rodgers discusses his arrival at Celtic in May 2016 and more importantly gives his views on a possible return to manager the club at some time own the future. He points out that it's all about timing and if Rodgers is going to manage Celtic again then the time looks like being now.
He appreciates that the welcome back might not be on the scale of the one he enjoyed back in that sunny May afternoon in 2016 when the main stand was filled by thousands of Celtic supporters hailing his arrival to replace Ronny Deila.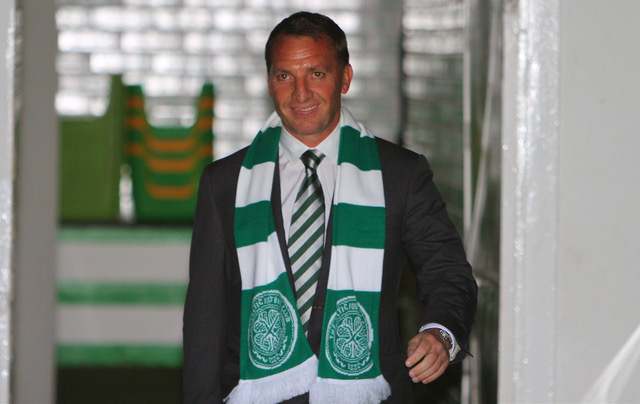 Here's what Rodgers had to say about a possible return to Celtic and remember this video is from a while ago, not from the past few days.
"The situation I was in when I left Liverpool, I had opportunities to go elsewhere, but I felt that at that time at Celtic it was a great opportunity to go in. The club were keen to bring me in, they were in a moment where (the)Rangers were close, they were getting promoted and I went in and created hopefully a really good base.
"That challenge may come again. It was a real challenge to go in that challenge may come in the future and I would have absolutely no hesitation in going back. An incredible club. Like everything else in life it's just about timing. Whether I will be received back or not is a different story but would I go back to Celtic? Absolutely," Brendan Rodgers said.
Watch this Celtic fans and then answer.

Would you take Brendan Rodger's back at Celtic? pic.twitter.com/4KknpDSgta

— Michael McCahill (@MichaelMcCahi10) June 5, 2023
And amid reports that Ange Postecoglou wants to 'do a Rodgers' and take the Celtic backroom staff with him to Tottenham, he might find that John Kennedy's attachment to Celtic is too strong and he may prefer to be the assistant to Rodgers at Celtic rather than do the same job for Ange at Spurs.
John Kennedy (2019):
"There wasn't a moment when I might have gone too. I've had a really close attachment with Celtic. A lot of people say it and that kind of stuff, but I've spent a large chunk of my life here in terms of being a player and working behind the scenes." pic.twitter.com/JbVYJFqxLl

— JoeBloggsCity (@joebloggscity) June 5, 2023