JAMES FORREST is just one goal behind Scotty Sinclair at the top of the Celtic scoring charts for this season.
His first ever career hat-trick in eight years as a Celtic first team regular, took Jamesy's total for the season to an impressive 16 goals.That opening sentence though also says much about Celtic's season to date.
Scotty Sinclair, who set uo the desire third goal for Forrest yesterday, is generally regarded to be having a poor season as he struggles for form. Yet without his 17 goals…
It is also a sentence with no mention of the main Celtic strikers, Moussa Dembele and Leigh Griffiths and you don't have to dig too deep to count the games that these two have missed due to injury. So it has been left to the fit wide-ahoys to provide the bulk of the goals. Sinclair has delivered while struggling to reach the level of performance he set in his first, remarkable season at Celtic.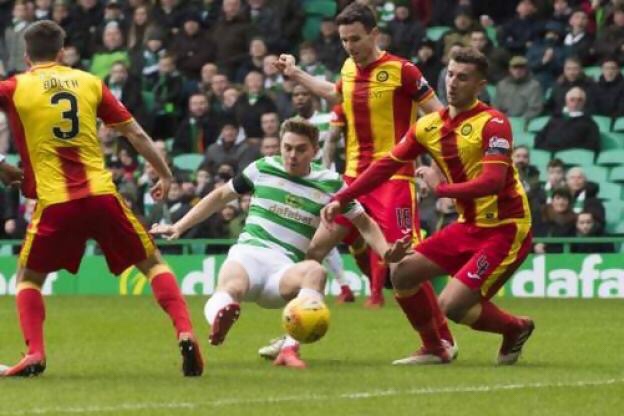 But James Forrest has up his game and upped it considerably. The player himself reckons that he is in the best form of his career at the moment.
"It's my first hat-trick for Celtic and I am absolutely delighted with that," Jamesy said.
"We also got into the next round so it is a good day all round. I had been on two goals before and not got the hat-trick, so I was delighted to get it.
"Scott Sinclair did really well to help me get there with his part in the third goal. I hit double figures before January and that is the first time I have ever done that.
"Now I just want to keep going, playing as many games as I can and hopefully score more goals. I honestly don't really think about being top scorer.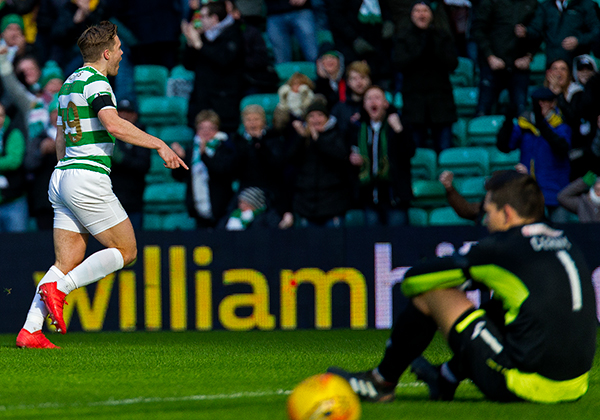 "Obviously in my position you get chances and you need to be doing well to stay in the team.
"So, yeah, I need to be working hard and hopefully contribute by scoring more goals. As I have said before I thought last year was my best season after the gaffer came in.
"I have kicked on this season and we still have a good few games left. I just have to keep going. We looked a threat going forward and scored a few goals so that's good," Forrest said.
Forrest and his team-mates will now turn their attention to the considerable challenge that Zenit St Petersburg will pose on Thursday evening.
Celtic have given the support little to cheer in the three home defeats in the Champions League Group B but the ONLY highlight worth looking back on was the outstanding performance by James Forrest against Bayern Munich.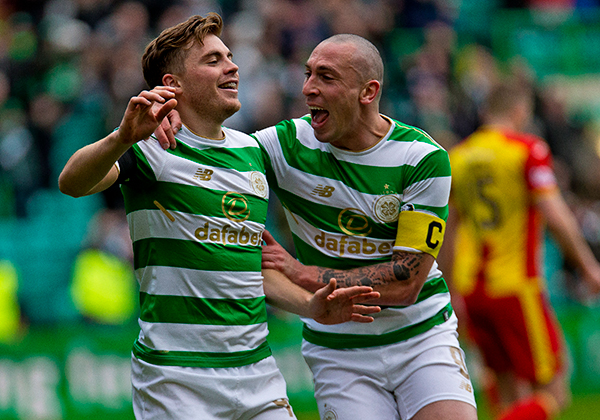 Brendan Rodgers will be reminding Forrest about that night and saying that if you can be world class against Bayern Munich then you have noting to fear against Zenit St Petersburg.
"We looked a threat going forward and scored a few goals so that's good.Thursday is going to be a hard game so we need to make sure we are fully concentrating. Obviously you want to win and take a good positive result over there."
Yesterday the standing section chanted James Forrest's name after his two first half goals had put Celtic on easy street.
That particular song from the support has been long overdue. Hopefully we'll hear it again on Thursday at 2-0 to Celtic!
JOIN THE CONVERSATION ON THE CELTIC STAR – register and leave a comment below.