NEIL LENNON is paying no attention to the managerial candidates sideshow that has played itself out this week and there seems to have been more fallers in this race than there were at Aintree last weekend for the Grand National. There even one faller who immediately got himself back in the race after being ruled out by a press officer who was mistakenly reported as being his agent.
Then there was the fake news last night about the new look Celtic shirt for next season which had FIVE stars instead of one – The celtic Star.
It's been that sort of week and you can add to that the noise that's been coming down from the North East, which seems particularly vocal this time around.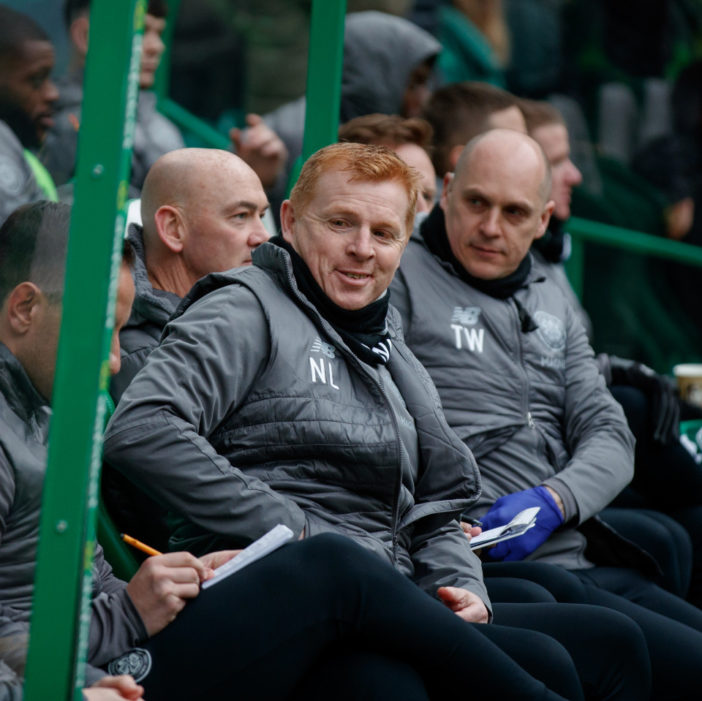 Celtic though have been calm, quiet even. The players will do their talking on the park and they are used to winning matches at Hampden. It's become something of a habit really, what is now, ten wins in a row?
Yet the media this morning dragged up the old story that Neil Lennon's sides don't enjoy playing at Hampden. Remarkable! Lenny will let the players do the talking for him too. On the managerial gossiping Lenny has thrown it 'a deafie' as they say in Glasgow. Martinez, AVB, Moyes, Benitez, Rose….blah blah blah…
"You can't stop it. It may be that's the way the club want to go," Lenny said today at the club's media conference ahead of the Sunday's semi-final.
"They'll make a decision, it's important for them that going forward they're happy with what they're doing," the Daily Record.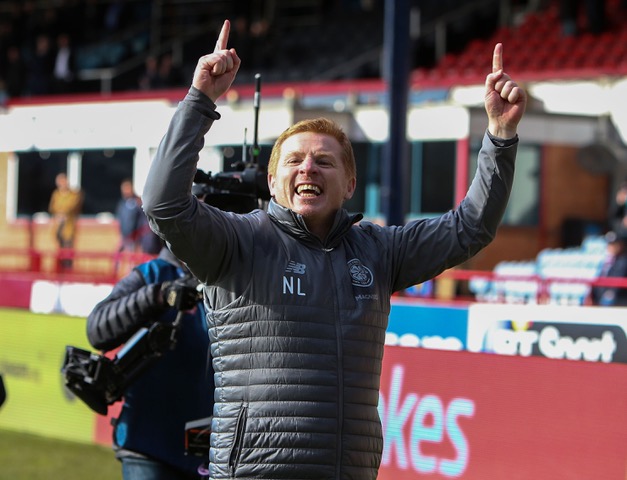 "I'm here for the players and it's important that I try to get them over the line. All I can do is focus on the game on Sunday. The players know they're a game away from another final. They've handled these situations brilliantly in the past few years." Lenny said.
The interim Celtic manager knows that a result on Sunday will go a long way to helping him reach his personal objective – complete the treble and he puts himself in a great position for his job interview, presumably at the end of next month. For Sunday he'll be without Boyata but everyone else should be good to play if required.
"A few injury scares have settled down this week. We should have a full complement of players to pick from," Lenny revealed.
"It's the most important game of the season simply because it's the next one. We'll always be under pressure to perform. We'll be focused but they'll want it as much as us. We'll need to get on the front foot, create chances and try to take them."