MIKAEL LUSTIG has sent a message to the Rangers players letting them know that they failed to handle to emotions of playing in the Glasgow Derby.
They lost their composure, lost one of their star players, should have lost the other one – that now is a matter for the Compliance Officer Clare Whyte, filed under Easiest Decision she's had to take yet – and had their '29 December was the the best day of my life,' defender sent off in the after-match push and shoving contest that saw Lustig's shirt ripped off him.
If there are bills flying around Scottish football for broken seats then let's send Dave King a £70 bill for the price of the Celtic shirt they vandalised. You never know they might fold, like a pack of cards, on receiving it.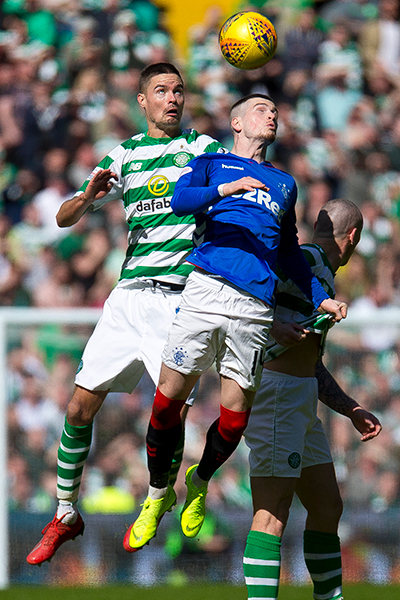 In a clear dig at the Rangers, Lustig wrote on his Instagram page…"Very emotional game today, happy I could handle it!
"Thanks to the fans and players."
After Peter Lawwell fires over that invoice to Ibrox – and don't think it hasn't crossed his mind – he needs to get the big Swede sat down and given the contract extension that he deserves on merit for what he has done this season, for the past seven seasons and what he is still doing now.
The three players who have been there every step of the way as we head towards 8 in a Row are Broony, Jamesy (who scored the winner) and Lustig. All three stood up to be counted yesterday in their own way.
All three are need fo the Ten. Over to you Peter.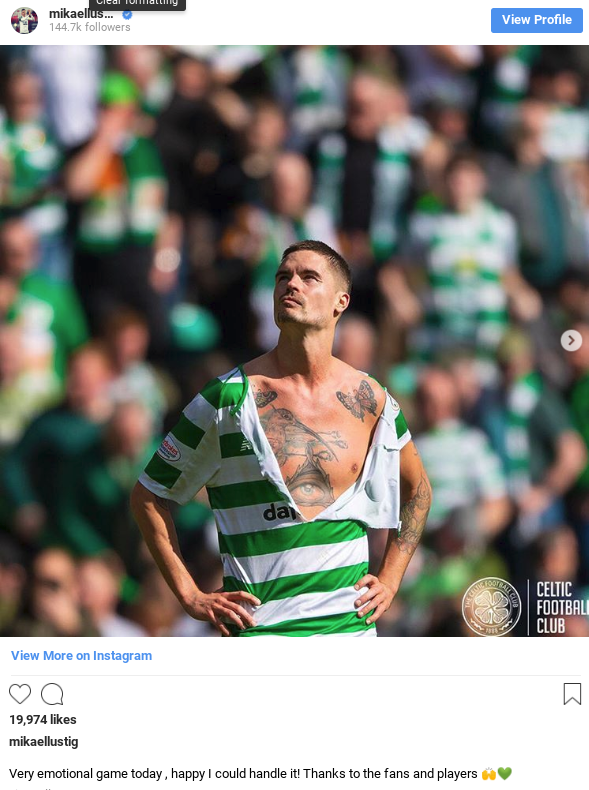 *They're not Rangers anymore…before anyone moans!