With Celtic tantalisingly on the verge of lifting the league title at Tannadice tonight It's a wonder Ange Postecoglou has had any time to think let alone prepare for tonight's game against Dundee United.
Everywhere you look the manager has been in front of the cameras collecting personal accolades and being asked for his thoughts on everything from misogynistic key note speakers to the cost-of-living crisis – well okay perhaps not the last one but its surely only a matter of time, and in truth it may be worth asking the Celtic manager for some solutions given every subject he touches on brings a common-sense response.
As reported in Football Scotland the Celtic boss was asked if he'd had time to reflect on a season where he has collected both the PFA and SFWA Manager of the Year has lifted the League Cup and now is a solitary point away from winning the league title in his first season – against all odds. And as you'd expect the boss just hasn't had the time.
"No, because you guys keep hounding me! A million people want a piece of me, so I haven't had a chance to do anything. That's part of my job though, so it's fine. There will be a time for reflection and enjoyment once it's done.

"The reality is I enjoy every day of this job, I enjoy coming in here every day and working with the players and being manager of this football club. It's not like I feel as if it's a grind at any stage.

"In terms of the success, I'm very proud of the individual honours that I've won for this football club so far, but the real sort of joy I guess – and satisfaction – comes after it's all done and dusted."
Ange Postecoglou's success on the football field has gone a long way to winning over the fans, but it should be noted the respectful way he carries himself, represents the club and deals with the press is also a big reason he has been accepted in short order by the Celtic support.
The manager showed another example of the respect he has for those who helped him achieve success in the past, as well as the supporters of previous clubs, when he was asked where a title and League Cup double in his first season with Celtic would rank amongst his other achievements in the game. And if he ever moves on from Celtic to pastures new, you'd expect he'd also show the same respect to Celtic, and that's something we all love about this Celtic manager, because that's not always been the case with others.
"I've always said in the past I've tried not to separate all my successes in terms of trying to rank them because I just feel like that's been disrespectful to people I'll share them with.

To have success in the game, to end up as champions, only one team does that every year in every league and you know how hard it is to attain. But in terms of how I feel and where it will sit with me, you'll get the best sort of understanding of that after it happens.

"I know it may sound bizarre but I just don't think that way – you know, how I'm going to feel after it happens.

" I think I've always tried to approach it where what's most important at the moment is that I help prepare this team for a game tomorrow that potentially could make us champions and, once that happens, you'll get sort of a better feeling of what it'll mean to me on a personal level as much as I can sort of reveal on that front in terms of how I personally feel.

"But to think about it beforehand, and the task we've had, it's like anything else I guess: until you reach the summit you don't want to think how you're going to feel when you're there."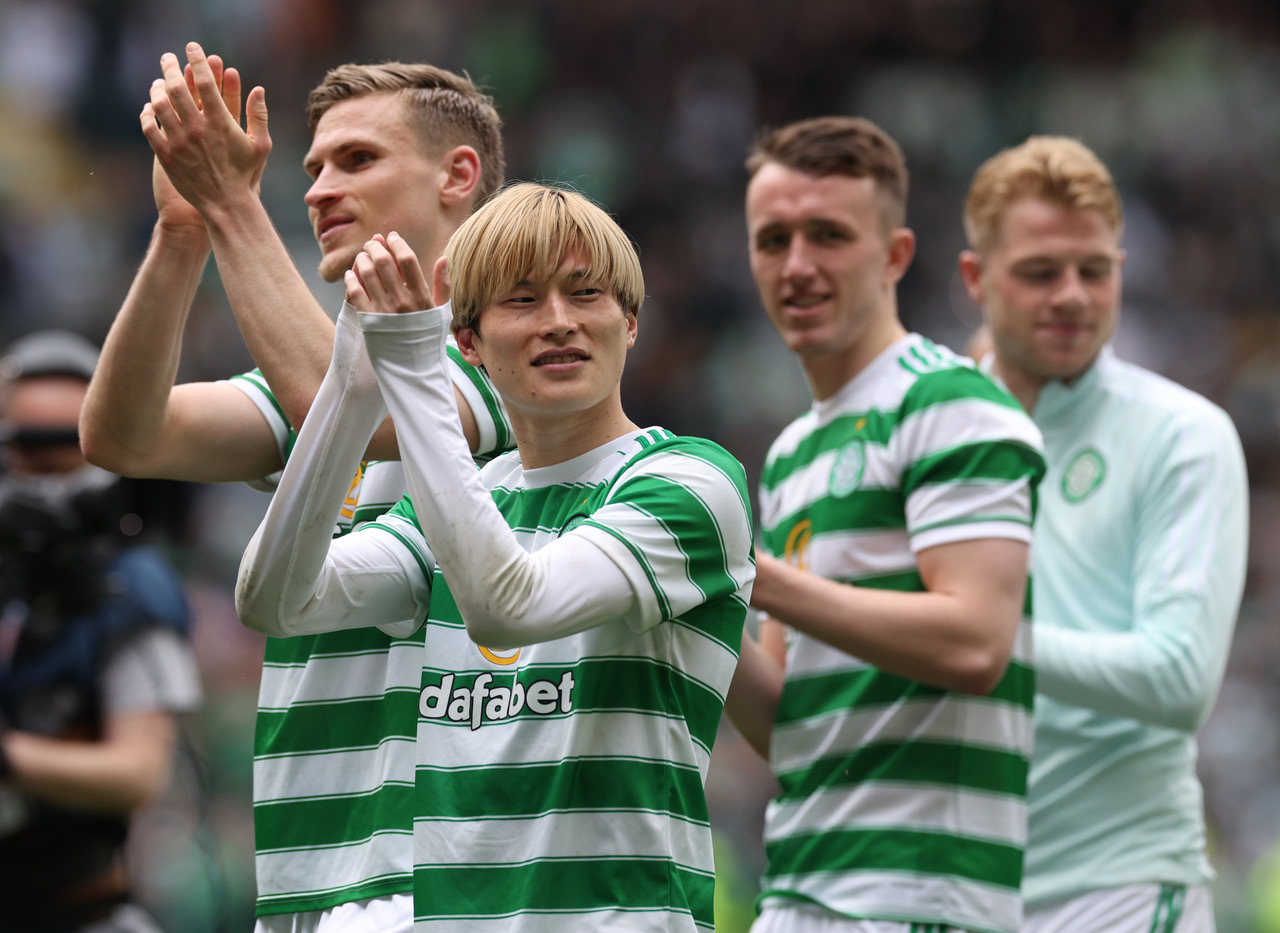 Even if Celtic avoid defeat tonight and are crowned Champions of Scotland there is still likely to be a great deal of demand on Ange Postecoglou's time in the coming days. But for a man who has let it be known he enjoys a wee dram as way of celebration, it can only be a matter of time before a celebratory single malt passes the lips of the Celtic boss and he gets the time to let his monumental efforts and those of his players sink in.
Perhaps then he'll realise what we all do, that after a long road travelled through challenging times this achievement with Celtic, given the job he was tasked with, has to be one of his proudest moments in football. It's hard to think of anyone else who could have pulled off such a turnaround in such a short space of time – it really was nigh on Mission Impossible.
Now about that cost-of-living crisis Ange? Thoughts?
Niall J
David Potter's new book, Putting on the Style, a biography of Celtic legend Willie Fernie is out this week, thanks to everyone who has pre-ordered and your copy will be posted out as soon as the lorry arrives. If you would like to order your copy please use the link provided below.