Harry Hood: Twice as Good! was published last autumn and was an overwhelming hit with Celtic supporters in the run up to Christmas with not one but two re-orders having to be placed with our printers to meet the demand. So, many of you will have had the chance to enjoy this absolutely outstanding biography of a Celtic legend written by Matt Corr and those who perhaps haven't got around to it yet might be prompted by a wee announcement we have for you this evening, to get your own copy.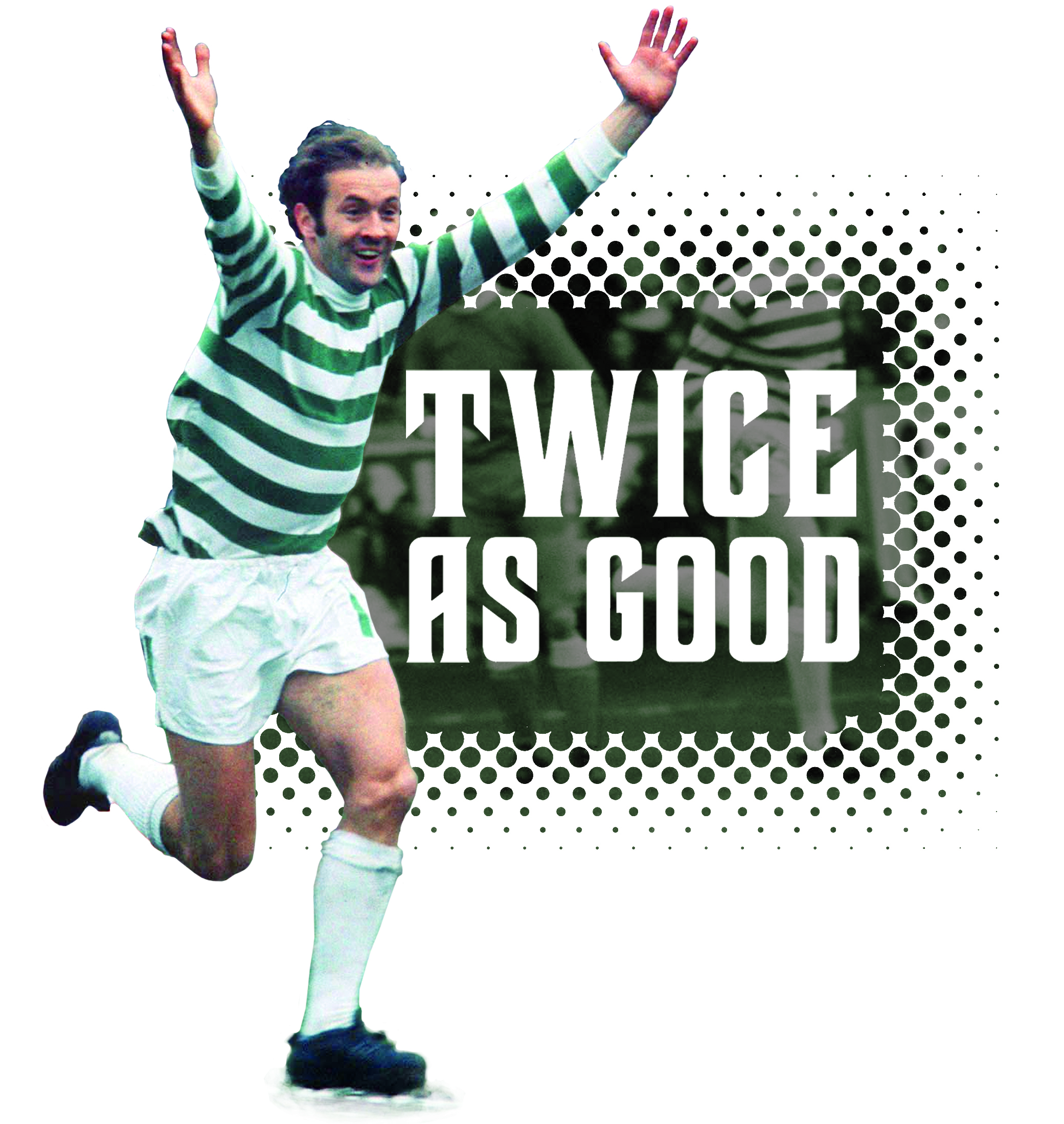 As part of our Fathers Day promotion across three of our Celtic books we are going to be offering a complimentary t-shirt with your book order starting with Harry Hood – Twice as Good.  Below we have a short Q&A with Matt Corr that was done earlier today and we can now show you the Twice as Good t-shirt you will receive free of charge when you order the Harry Hood biography from Celtic Star Books.
Incidentally, the quality of t-shirt is high and this will be a t-shirt that's perfect for your summer and will have you looking Twice as Good just as we celebrate another Celtic title triumph.!
Here's how the t-shirt will look and it is available in Small, Medium, Large, XL and XXL
Mention the name Harry Hood and it evokes memories of a wonderful footballer in a glorious era, most notably at Celtic, his boyhood club. Wearing those magical, unspoilt green and white Hoops.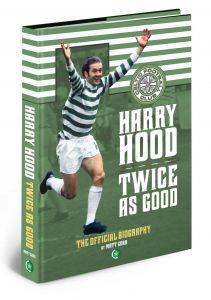 Of the chants which rang out as he scored vital goals for Celtic, against the giants of European football under those massive lights in Glasgow's east end, in the intensity of the city's fierce derbies or major cup finals before six-figure crowds. Moments which created history.
Skilful, intelligent and classy, with 125 goals and over 300 games for Celtic in that post-Lisbon era, where the Lions and Quality Street Gang merged with Jock Stein's astute signings to keep the Hoops at the summit of European football.
A key man in an incredible team, some of whom pay tribute to Harry in this, his official biography.
Oh Harry, Harry! He did it all. Here's how we got on chatting to Matt Corr today about Twice as Good…
The Celtic Star: So Matt, what inspired you to write Twice as Good?
Matt Corr: "Harry was from my neck of the woods in the north of Glasgow and was a big part of Celtic at a time I was growing up in the early 1970s, following the Bhoys every week on the supporters' bus, where several of the men were neighbours or friends of the family.
"So, I guess I've always been fascinated by him. The book itself happened by chance. I had written an article to acknowledge the anniversary of his hat-trick against Rangers, and as usual with me, the initial plan for a two-part piece grew arms and legs. The family seemed to like it, and from memory someone made a throwaway comment about a book or printed version of the articles. We started to talk and suddenly the book was a goer."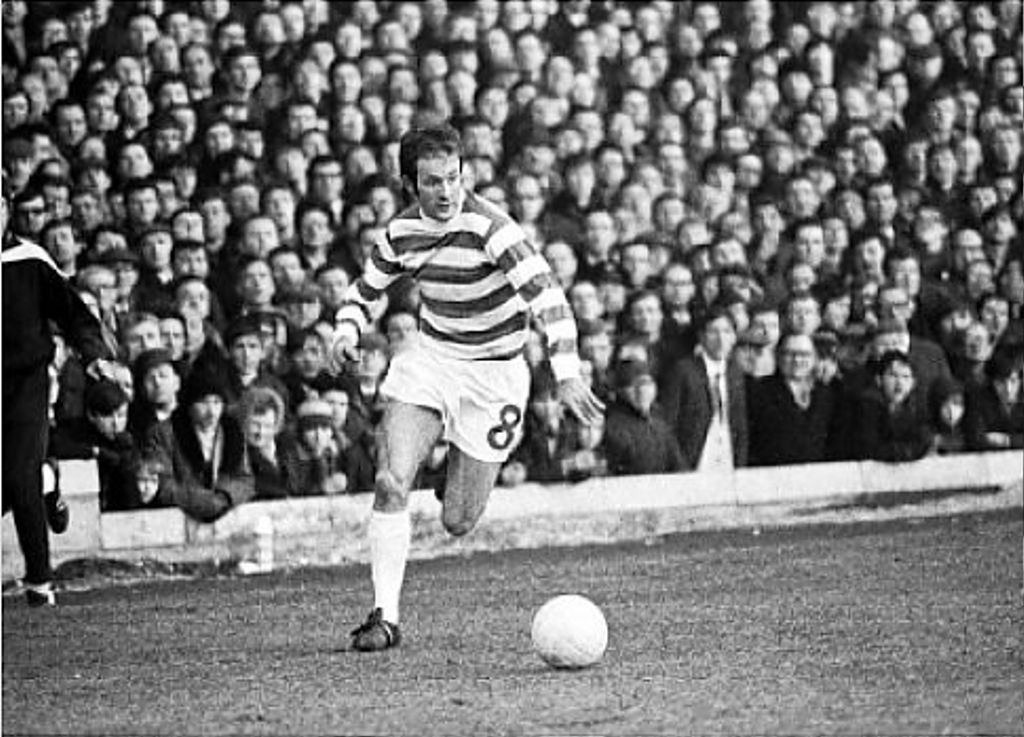 The Celtic Star: Your debut book was Invincible, which I believe has now completely sold out in the Celtic shops. How have you developed since writing that and what's different about your style and approach? Is Harry Hood: Twice as Good as Invincible?
Matt Corr: "I'll let the folk who read it be the judge of how good it is. It's certainly twice as long! From my perspective, this book has allowed me to take my writing to a different level, in terms of research and approach. I cover Harry's life from the early origins of his direct family, his incredibly talented siblings, through his football career which took him across the globe to his days in the hospitality sector.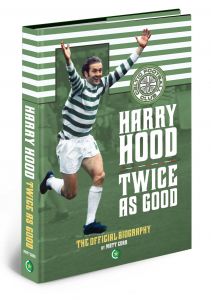 "It's a really fascinating story even over and above his days as a footballer and I learned so many things. For example, why previous moves to bring him to Celtic fell through. I spoke with people who knew him or played beside him from his schooldays until his last days, with input from players and club historians at Holyrood, St Roch's, East Fife (where Harry's brother Jackie played), Clyde, Sunderland, Celtic, Scotland, San Antonio Thunder, Motherwell and Queen of the South.
"Essentially this is a book about one of my football idols, which will hopefully serve as a suitable legacy for Harry and something which I desperately hoped his family would enjoy and be proud of. I put absolutely everything into getting it just right, working morning, noon and night on it for over a year. A real labour of love."
The Celtic Star: How have the Hood family felt about the book following its completion?
Matt Corr: "The family have been brilliant throughout what was a very personal and hugely emotional process. They welcomed me into their homes to share their personal memories, anecdotes and photographs. I really couldn't have asked for more. Lovely people who made me so welcome and who I now consider friends. I was really touched when I saw that Nicky – Harry's son – had posted on social media that I had done them proud. This was their husband, dad or brother's story. That made the time and effort involved worthwhile for me."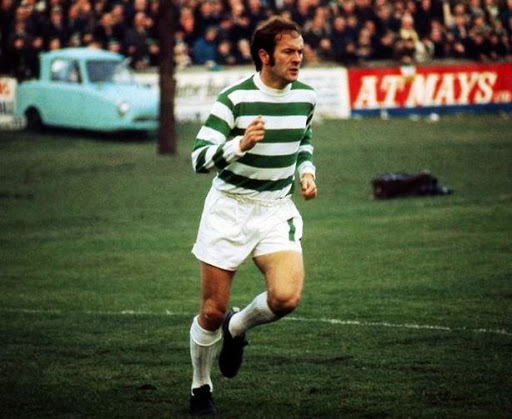 The Celtic Star: Marie Curie benefiting from the sale of your book will be appreciated by many supporters. We hear that you're getting your running shoes out again too?
Matt Corr: "Hopefully, yes. Marie Curie is a cause close to the hearts of the Hood family for fairly obvious reasons, as it is to many of us, my own family included. When we suggested a nominated charity the family very quickly chose them, and the folk at Marie Curie were over the moon. We've already made a four-figure donation to reflect sales. In addition to receiving £1 from every sale of the book, We've been looking at what else can be done.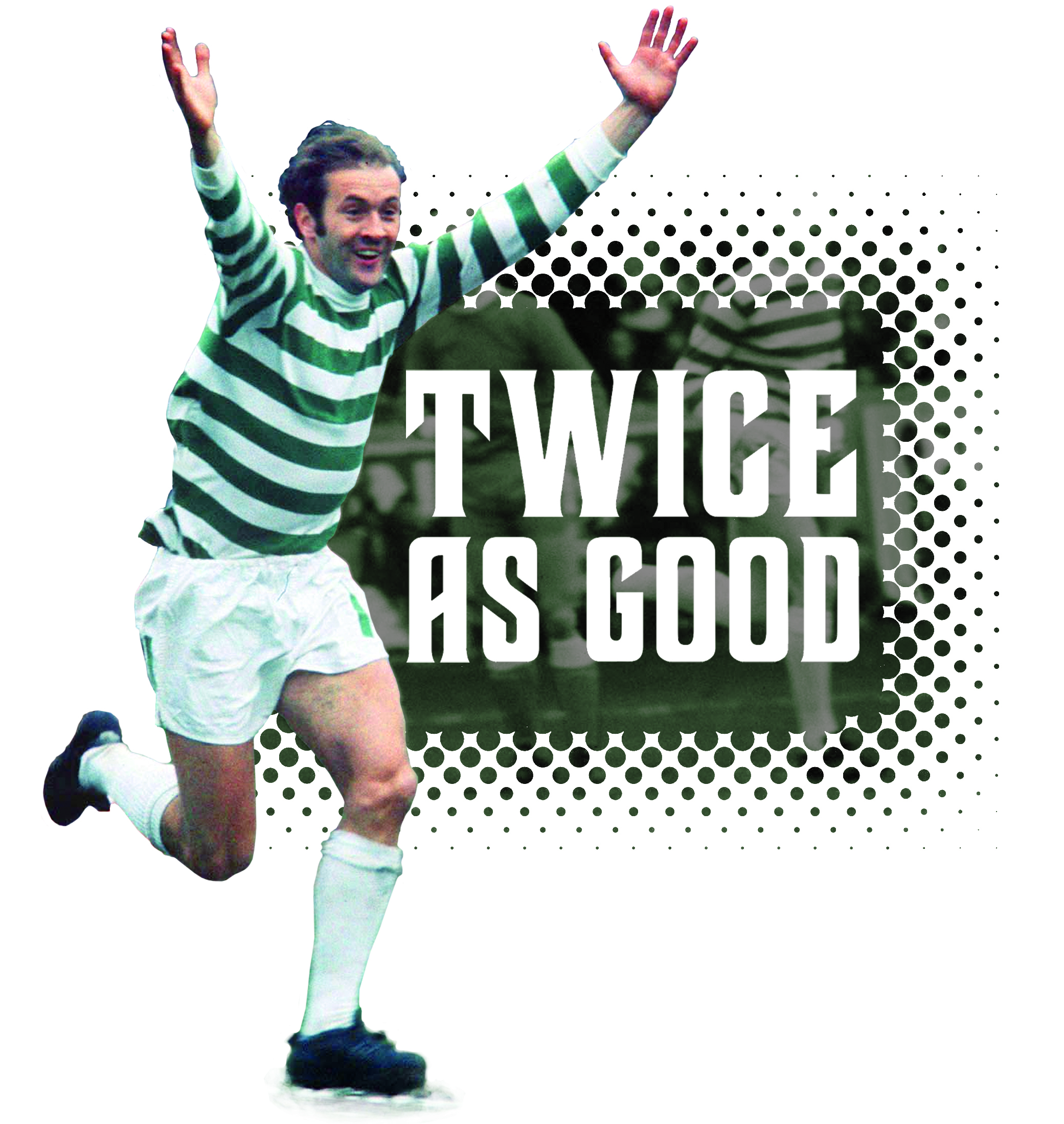 "As things stand, I will be running the Chicago Marathon to raise some more money for them in October. The reason I'm saying hopefully is that I actually damaged some nerves in my neck as a consequence of sitting at the computer for such prolonged periods writing Harry's book! You couldn't make it up! I managed a short run yesterday for the first time since last summer, so it's not the ideal preparation for a marathon. But my gut feeling is that I will be there."
The Celtic Star: Any special moments as a consequence of writing Harry's biography?
Matt Corr: "As a lifelong Celtic fan and big kid at heart I guess the opportunity to meet or speak with some of my heroes. Most surreal moment was taking an unexpected call on my mobile from Kenny Dalglish… "Hi, it's Kenny here." I thought one of my sons was at the wind-up for a few seconds before I realised 'that's definitely his voice.'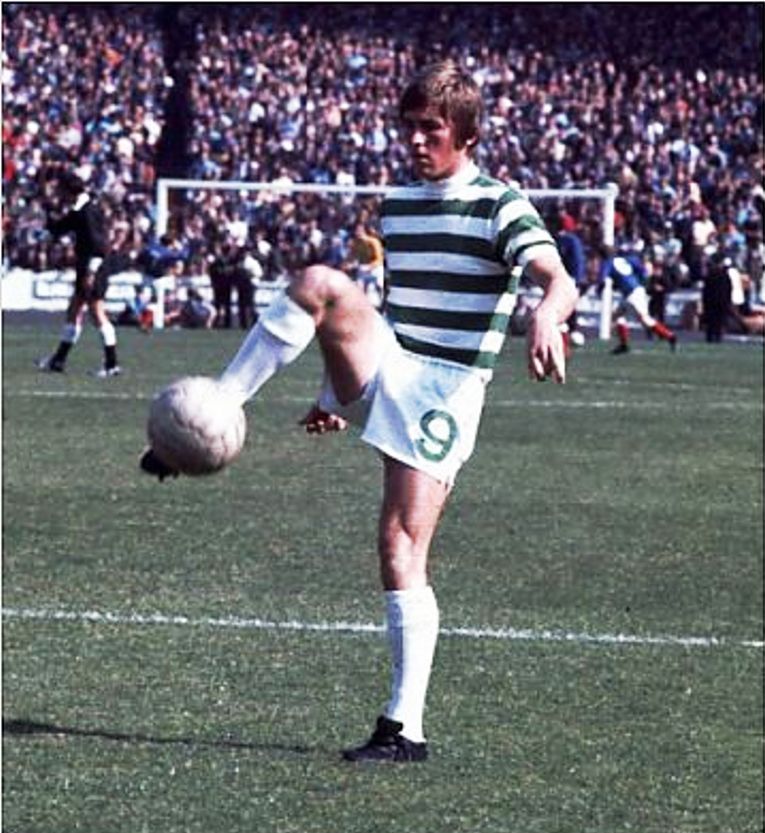 "He had taken time out from his family holiday in Spain to share his memories of Harry and the Celtic squad at that time. Wonderful stuff. Lisbon Lion Willie Wallace called me from Australia and once again he was so friendly and helpful, as was Denis Connaghan, a schoolboy teammate of Harry's at Holyrood before joining him at Celtic many years later. And Davie Hay, another lovely man who couldn't do enough to help.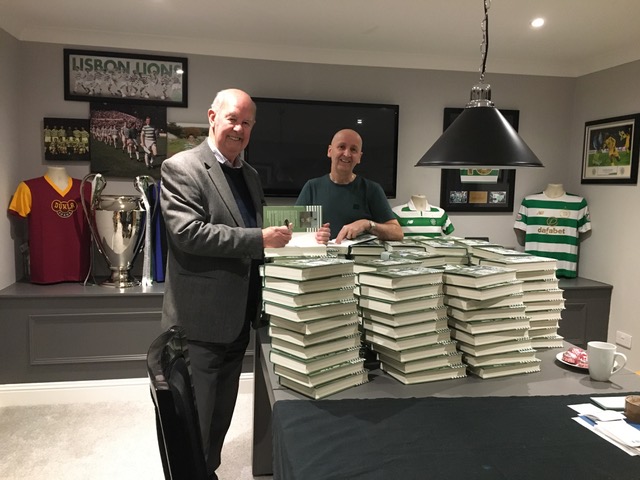 "To cap it all, I got to spend quite a bit of time with Tommy Callaghan, the first of four Celts to write a foreword for the book. An absolute gentleman who I am now proud to call a friend. They say you should never meet your heroes as you might be disappointed. My experience was quite the opposite."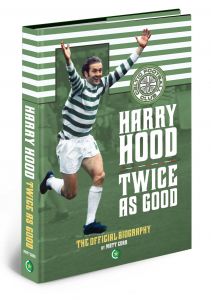 The Celtic Star: You set up a Twitter account for Twice as Good. What was the idea behind that and how is it going?
Matt Corr: "Yes, I set @HarryHoodBook up and we have more than 850 followers currently, so if you are on Twitter please follow.The idea is to share photos and information around Harry's career, his life and of course the book itself. Raise some awareness and let folk know where we are with it, in terms of what sort of content to expect, new promotions etc. I'm getting some brilliant anecdotes as well, which tie in neatly with the work I've done, and the site has allowed me to hook up with some lovely folk, including one of Harry's cousins and an old school friend. I'm really pleased with that side of it so far.
The Celtic Star: Is Twice as Good a hardback or paperback and from where can readers order it?
Matt Corr:" It's a beautiful hardback book and although I'm biased, I think it looks brilliant. An ideal gift or addition to your collection. It's available from CelticStarBooks, Amazon and all of the Celtic stores, including online. The club has been hugely supportive, as indeed they have been for all of our books.
The Celtic Star Thanks Matt.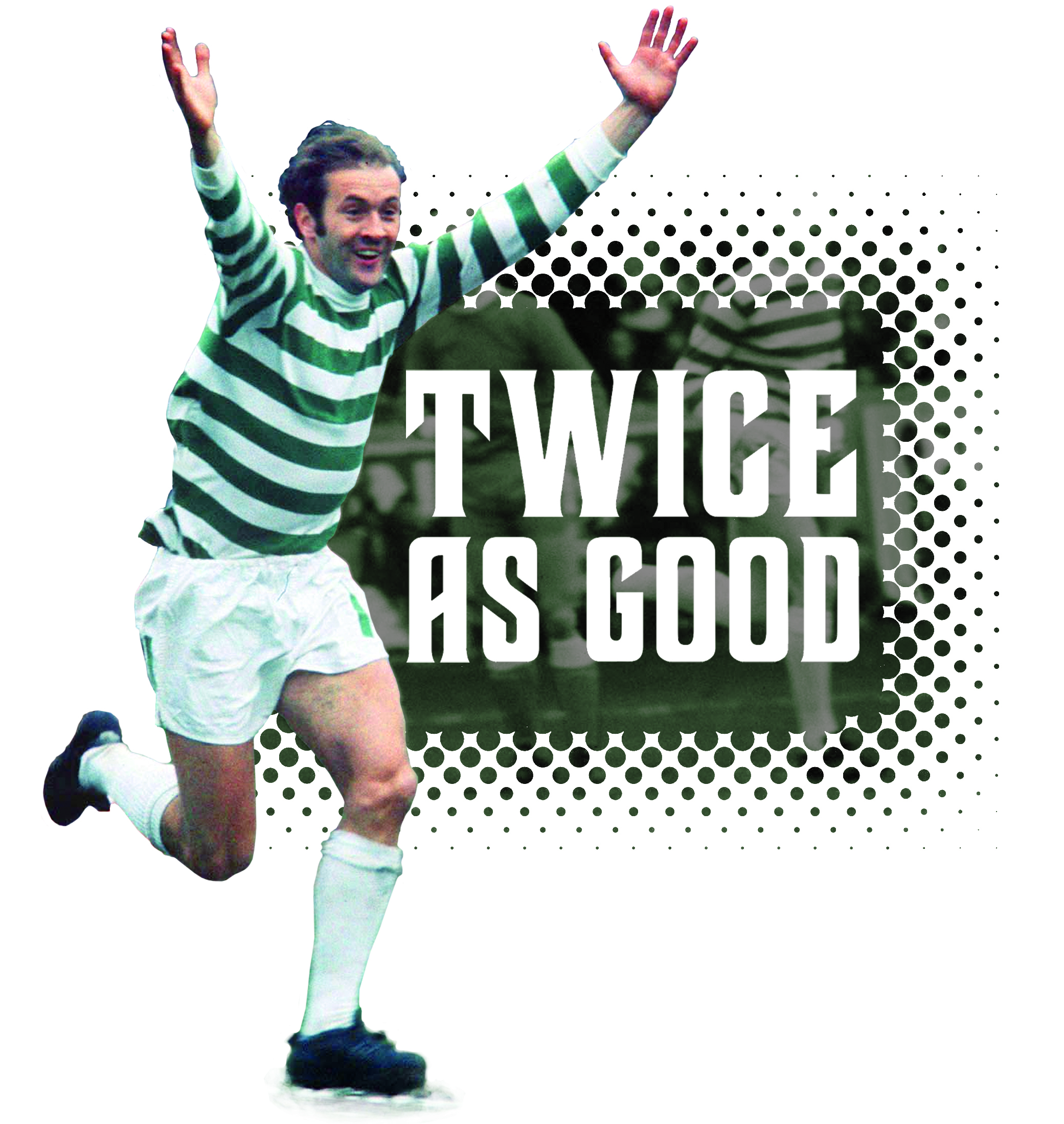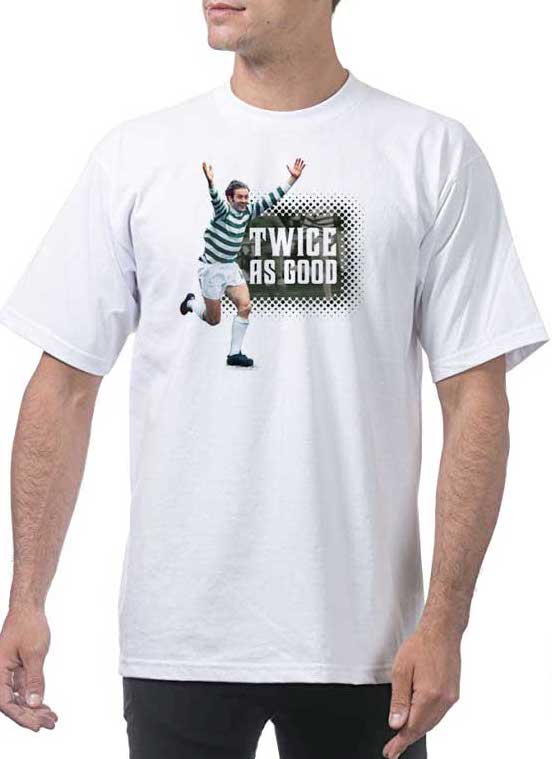 If you are looking for a Twice as Good t-shirt to come out with your copy of Matt's Harry Hood hardback book you need to order from the link below.  There's an optional box in the payment cart, below the name and address section which says Company (optional) – please simply add here the size of t-shirt you want, choose from Small, Medium, Large, XL and XXL and we'll do the rest. The book costs £20 plus P&P and this includes a £1 donation that will be made to Marie Curie. There is no charge for your brilliant Twice as Good t-shirt which are not being sold separately.
So if you want to look Twice as Good you're going to be reading about Harry Hood on the beach this summer.
Any queries on this please email editor@thecelticstar.co.uk