Following yesterday's incident at Pittodrie, where a plastic bottle was thrown towards the pitch in the direction of Celtic players who were celebrating a late goal from Portuguese attacker Jota, a schoolboy has been arrested in relation to the incident.
The 13-year-old has been charged in connection with a breach of the peace after a bottle was launched in the direction of the pitch. The alleged incident took place in the 84th minute as Celtic players celebrated a goal which would ensure a late 2-1 win in the Granite City. Fortunately no-one was injured in the incident and the teenager was later arrested.
A report will be submitted to the Youth Justice Management Unit.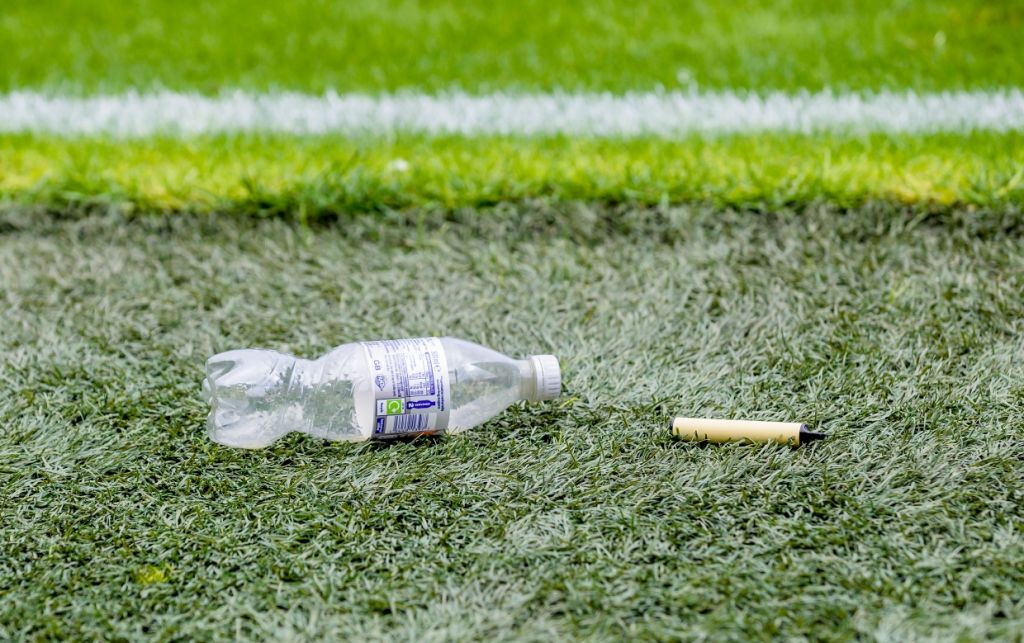 A Police Scotland spokesperson said: "A 13-year-old boy has been charged in connection with a Breach of the Peace after a plastic bottle was thrown towards the pitch at the Aberdeen v Celtic game on Sunday, 3 October.
"No-one was injured and a report will be submitted to the Youth Justice Management Unit."
The incident was clear as day to see for fans watching the match on TV. At the time Sky Sports co-commentator Andy Walker branded the incident 'absolutely outrageous' after the clip of what had happened was shown on the live coverage of the Pittodrie clash.
Walker said: "We talk about fan behaviour. Look at this celebration from the Celtic players and you get that object there from that young individual, what age is he? And he is throwing a plastic bottle to these players. Absolutely outrageous."
It's sad to see someone so young arrested for this incident as it could lead to a criminal record for the lad involved. Hopefully he learns his lesson from this and whatever adults accompany him to the games can help him understand the wrongs of his actions and keep him on the straight and narrow in the future.
We saw the scenes earlier this season between Nice and Marseille, when Dimitri Payet reacted badly to a bottle being thrown at him and hurled it back into the crowd, leading to Nice fans storming the pitch and the match having to be suspended.
Gladly the incident yesterday didn't escalate to that level, mainly due to the Celtic players who reacted calmly to the situation merely pointing out that stuff had been thrown in their direction. Thankfully our Bhoys took a more mature route than Payet did!
Conall McGinty