CELTIC today refused to admit the Scottish Premiership's Broadcasting partner Sky Sports to today's Media Conference at Lennoxtown, amid the ongoing situation relating to the Television company defaming Celtic FC and the Celtic Support in a faked subtitled interview with Colombian striker Alfredo Morelos earlier last week.
Celtic last week published the contents of a letter that the club's CEO Peter Lawwell had sent to Ofcom after rejecting the apology of sorts that the Broadcaster released just before Celtic's Premiership match at Motherwell kicked off last Wednesday night.
Now though there is tangible evidence that Celtic have indeed drawn a line in the sand.
"After numerous steps undertaken by Sky to verify the interview thoroughly we can be clear that at no point did Morelos allege that any racial abuse was directed at him by Celtic supporters in the interview. We apologise to the supporters of Celtic football club for this serious error. We are reviewing our procedures for translated interviews to ensure this does not occur in future," the Sky statement read.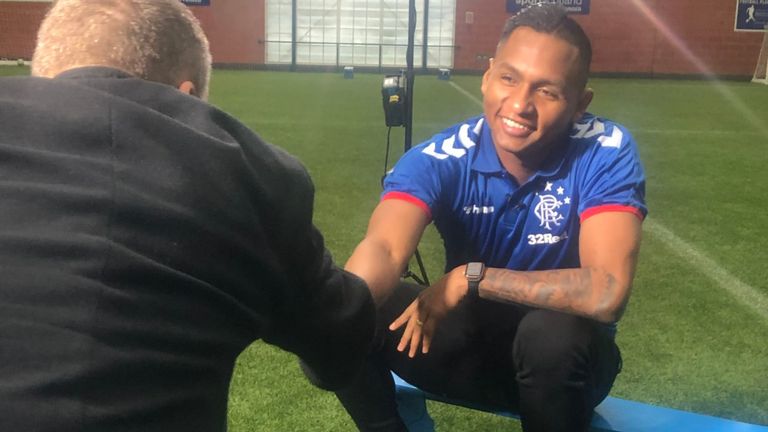 That though was nowhere near enough for Celtic who want to get to the bottom of who translated the interview, who organised it and why the broadcaster was prepared to show this fake defamatory news without checking for accuracy.
"The use of mistranslation to convey false meaning is a dangerous form of fake news which must be condemned and sanctioned," Peter Lawwell said in the statement published on the official Celtic site.
Here is the full text of the Celtic CEO's letter to Ofcom.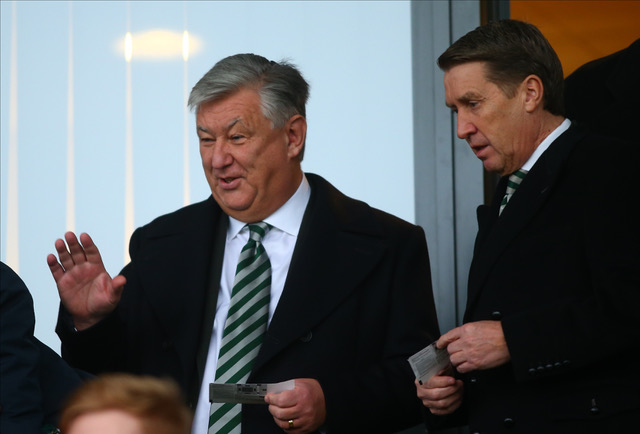 Dear Sir/Madam
On behalf of Celtic Football Club, I wish to lodge an official complaint in respect of an interview with the footballer, Alfredo Morelos, which was broadcast on all Sky platforms on Monday 3 February.
Mr Morelos spoke in Spanish and sub-titles were provided. It is our contention that the presentation of this interview was grossly and irresponsibly misleading due to the wildly inaccurate and tendentious translation which was provided in the sub-titles.
The effect and, we believe, purpose of this misrepresentation was to broadcast offensive and incendiary allegations against Celtic Football Club and its supporters, by attempting to attribute these – quite unfairly – to Mr Morelos. It is difficult to think of a more irresponsible piece of "sporting journalism".
Celtic Football Club has issued a statement on the subject which is attached for your convenience. We understand that the interview is no longer available through Sky Television which is, in itself, recognition of its deficiencies. On the basis of the inaccurate translation, highly damaging and wholly inaccurate stories were briefed to the press.
I am therefore asking Ofcom to conduct an investigation in order to answer the following questions:
1. Who was responsible for the inaccurate translation?
2. What steps were taken by Sky Television to ascertain the accuracy, or otherwise, of the translation provided?
3. What part did Sky Television play in briefing the story, based on the inaccurate translation, to the wider media?
We believe this is a matter of substantial public interest for the following reasons:
1. Issues of racism and sectarianism are far too important to be manipulated in this way by any broadcaster or third party.
2. The use of mis-translation to convey false meaning is a dangerous form of "fake news" which must be condemned and sanctioned.
3. Mr Morelos has been seriously misrepresented and is deserving of apology and explanation.
I look forward to your early response.
Yours faithfully
Peter Lawwell
Chief Executive
Celtic plc
An Ofcom Spokesperson told The Guardian that they are currently assessing the complaints they have received concerning the Fake News Morelos interview.
"We are assessing these complaints against our broadcasting rules, but have yet to decide whether or not to investigate."
Ofcom usually takes around two weeks for analysis, and any formal investigation is usually completed within 50 working days so we are looking towards the end of the season before this matter is dealt with.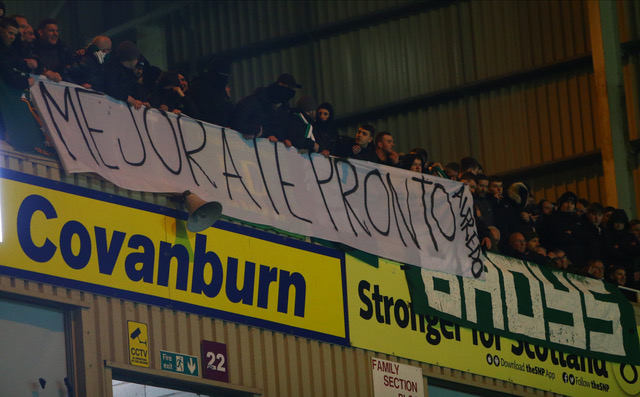 And for Scottish football, perhaps other than cash-rich Celtic, the Sky Television stand off with Scotland's biggest and most successful club could be bad news for every other team in the league who rely on the broadcaster's revenue.
That though is not Celtic's doing, the problem has been caused by Sky Sports and perhaps those as yet nameless parties involved in peddling fake and defamatory news against Celtic FC and the Celtic Support.
Next season Sky are due to start an exclusive, five-year deal to screen live Premiership matches. Without the cooperation of Celtic this deal must be in doubt. Few Celtic Supporters would be too concerned if it was scrapped altogether.
We've had just about all we can take of Sky Sports.
Here is the Media Conference that Sky Sports was barred from.
THIS ONE FROM LAST NIGHT…As a 12-year-old boy is charged, ITN's Peter A Smith fails to respond to 'Racist Video' Queries...see HERE.
Help raise money for Celtic Youth Development by joining the £1 weekly lottery and you could win up to £25,000 – just click on any one of the photographs below to join. Lots of our readers have already done so and they're now doing their bit to help fund Celtic Youth Development that can deliver the stars of tomorrow and beyond. And you might even win a few bob too!