Ange Postecoglou was talking in Sky Sports earlier today about the racism and sexism controversy that has come to light after the Scottish Football Writers Awards dinner in Glasgow on Sunday night when a Rangers supporting after dinner speaker subjected the audience to disgraceful comments that were offensive to at least two tables with the guests all walking out of the event.
The sexism aspect seems to have been given more attention that the racist digs at the Celtic Japanese stars and that unacceptable racism must not be brushed under the carpet because as usual Celtic are regarded as fair game by that audience who as Ange was warned on his first day in Paradise were not his friends.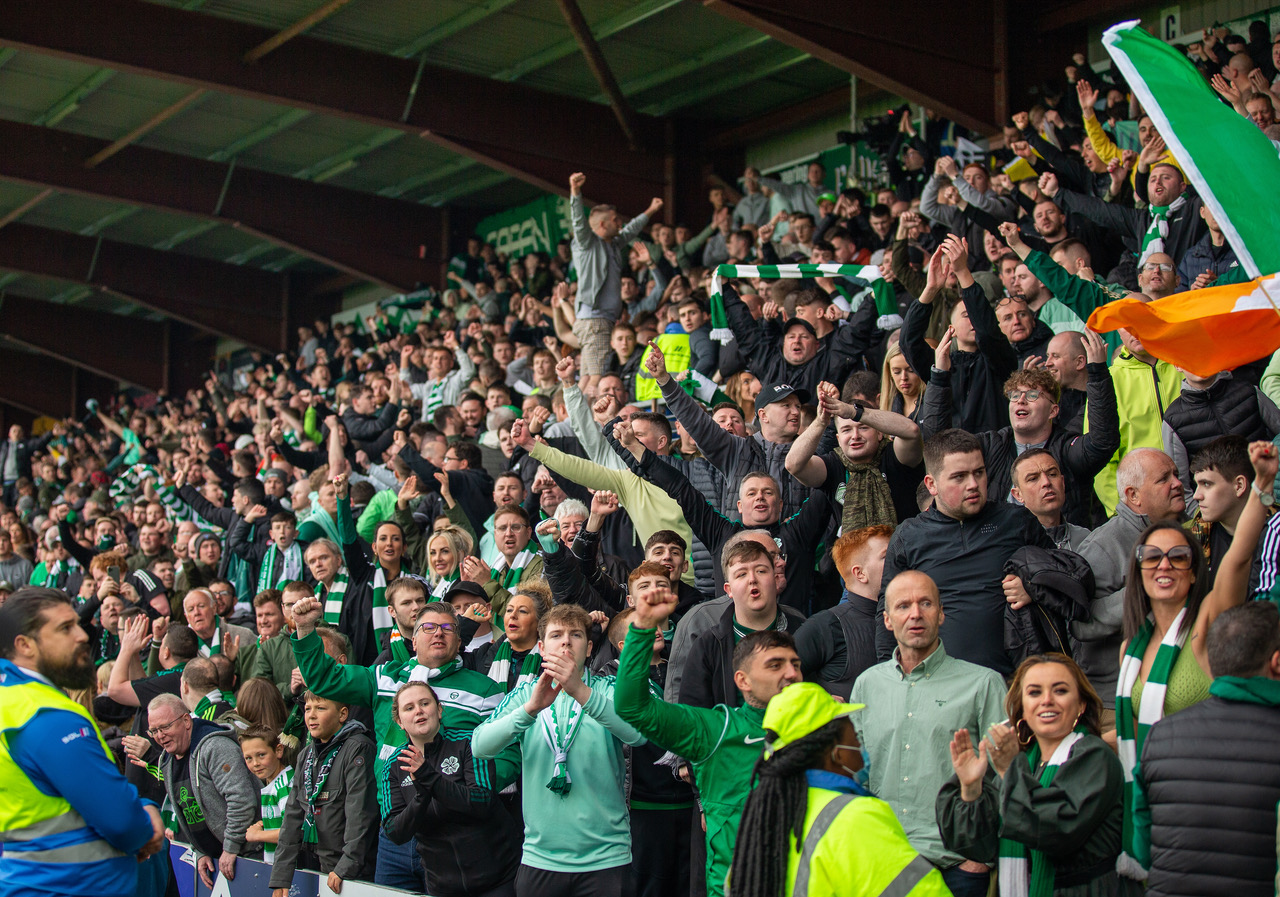 Nothing that has happened since contradicts that warning to the Celtic manager who was also told that regardless of what they'll write and say that the Celtic support would give him 100% backing. Again, an accurate assessment, and Ange was also warned about referees but the football has been so good – the form we have found since losing at Livingston, that this hasn't really mattered too much.
Ange was also asked about thoughts regarding the hacks awards at today's Media Conference ahead of the title winning trip to Tannadice tomorrow evening. "I wasn't there the whole night but I was there for that. It's fair to say that I guess the content was probably not appropriate. To be honest, I don't even know if it's appropriate at anything.
"With the way that you need to understand how people feel about these things, but I think the key thing about that is you can turn it into a controversy but I just don't think people learn anything from that.
"Make it a teaching moment to be better for the people who have the responsibility of organising those nights, an opportunity just to do things a little bit better. A lot better. And understand that the people in that room, you have to take into account their own sort of beliefs and feelings but, aside from that I think they've approached it the right way, the organisers.
"They've apologised for it, but it's just an opportunity to be better next time, rather than making it a controversy. I don't think you end up learning anything from that – just be better, appreciate people and respect people's views."
Later on in today's media conference Ange was then asked about how much work is still to be done in the game in Scotland to make sure that the game is welcoming to everyone, women in particular and the Celtic manager gave a detailed answer while looking at it from a wider perspective rather than just concentrating on football.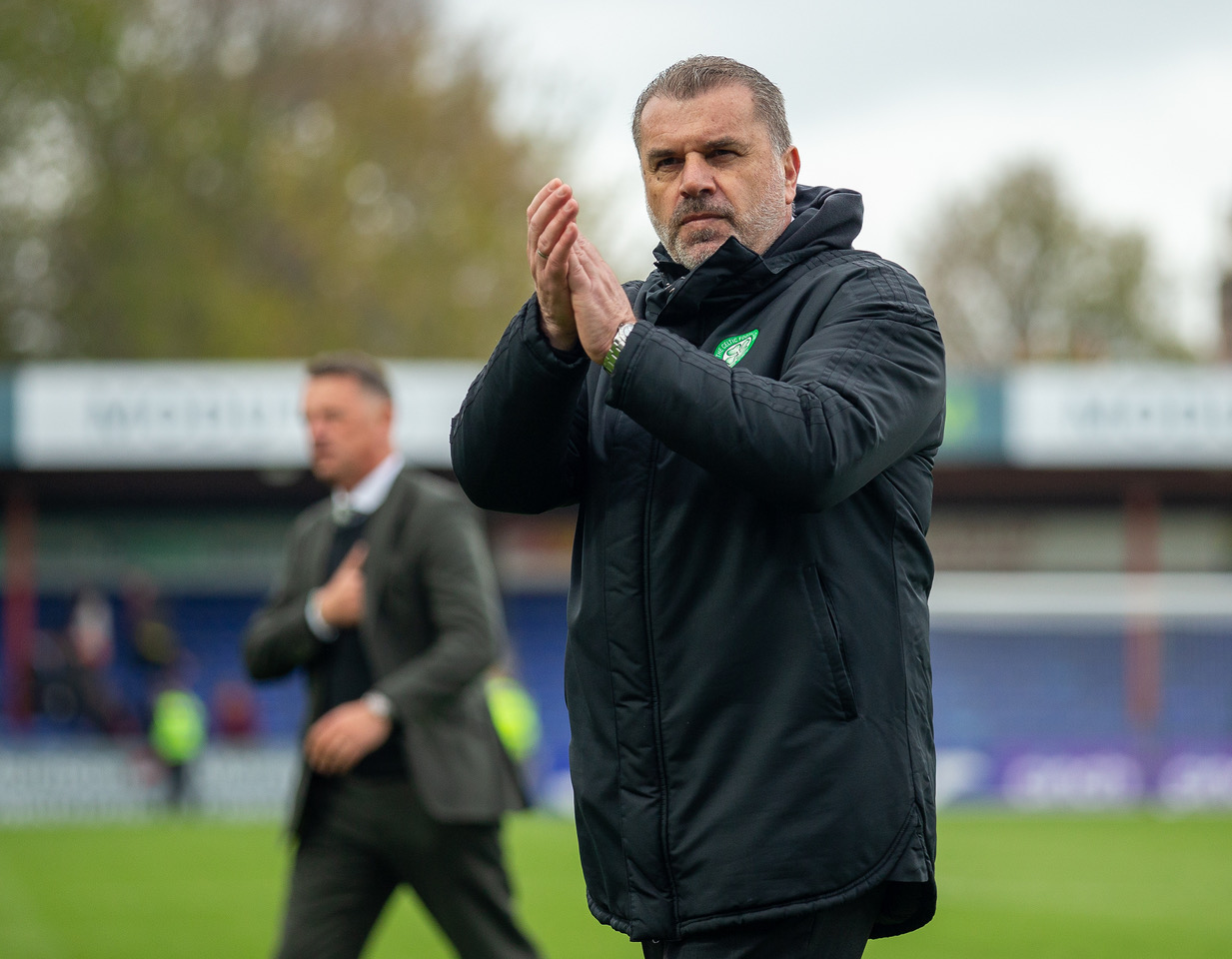 "I think society as a whole I wouldn't want to sort of break it up into sections," Ange said. "I think there are opportunities and there are lessons for everyone so if people make mistakes along the way it's a teaching moment for all of us – whether that's in an industry we're directly involved in with this situation, that's football or if you're a football writer it's an opportunity to be better.
"But that goes for everyone who even isn't involved at that moment to understand. It's a really important part of society today. I know that we sometimes feel like that unless we're personally offended, we shouldn't get involved in that discussion but my own feelings on it is that you've always got to have empathy.
"You've got to understand, you've got to walk in other people's shoes to understand how it affects them. And I think once we're all mindful of that, then there'll be fewer moments like that where people potentially make a mistake because they've thought about it beforehand, they've thought about every person in that room.
"So, again, I don't want to sit in judgement and I think if you turn it into, like I said a story about that night and the controversy I think there's a failure to learn from it. But the people who need to be asked about it are the ones who have already made a statement about it.
"You take that on board and you try to be better. We can all try to be better – it doesn't mean we're perfect. I've made plenty of mistakes. You just try to take every moment to be better as a person and as a society."
So the sexist after dinner speaker at the SFWA awards was Bill Copeland, who just happens to be a well known Rangers fan? I for one am HUGELY shocked…. pic.twitter.com/bm7LnJXhCK

— 𝖙 𝖍 𝖊 𝖈 𝖍 𝖊 𝖗 𝖗 𝖞 𝖜 𝖆 𝖛 𝖊 (@TheCherryWave) May 9, 2022
What's worth noting is that the after dinner speaker who delivered these unacceptable remarks, presumably thinking that it was just the usual banter you'd hear at these events year on year, has yet to come out and apologise to anyone. Does keeping his head down get him a free pass?