As we patiently await the restart of domestic action and look forward to Ange Postecoglou and his Celtic team firing onwards in the pursuit of another treble for the club, there is also one eye on transfer business in and out of Celtic. One signing is already confirmed, whilst another seems to be a mere formality before it is completed.
The newest addition to the squad is Japanese starlet, Yuki Kobayashi, who is on his way to Glasgow as we speak and The Celtic Star can now confirm that Yuki will be speaking to The Celtic Fan Media tomorrow afternoon at around 2.15pm.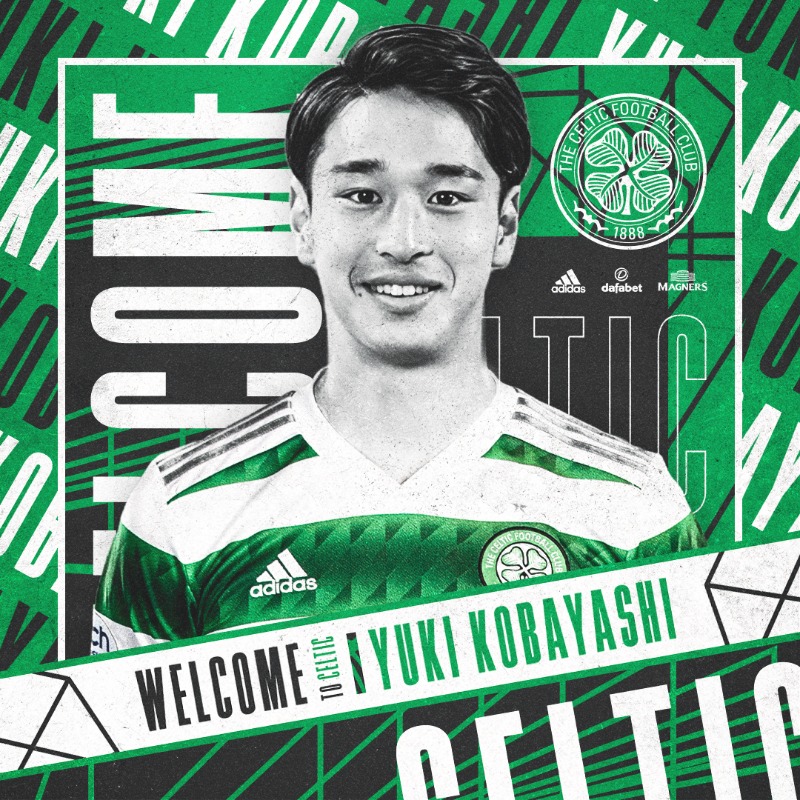 With the addition of the 22-year-old centre-back, it seems Postecoglou is looking to add more options to his defensive group. Moritz Jenz' loan move is yet to be decided on if the Hoops will make it a permanent one and Stephen Welsh may force his way back into contention for regular minutes at this stage of his promising career.
Meanwhile, Yuki has been spotted at the airport ready to fly to Scotland today from Japan. A media outlet in his home country posted a video of the J-League star heading to Glasgow and the wonder of Paradise that lies in wait for the young man. It will no doubt be a whirlwind experience for the former Vissel Kobe man but hopefully our current contingent of Japan stars will help him settle in quickly.
He's bound to get an idea of the enthusiasm surrounding Celtic's decision to sign him up at the fan media conference tomorrow afternoon.
Above the posted video by @sports_kobenp, it translates:
"Yuki Kobayashi of Vissel Kobe leaves for Celtic.
"The Japan national team's match against Spain was disappointing, saying, 'I want to see it, but maybe I won't be able to see it (during the flight)'…"
ヴィッセル神戸の小林友希選手がセルティックに旅立ちます✈️✈️✈️

日本代表のスペイン戦は「見たいけどたぶん(フライト中で)見れないかな…」と残念がっていました。すれ違いのユース同期、泉柊椰選手との話も伺いましたので、記事はまた後日。

神戸から世界へ羽ばたけ!! pic.twitter.com/tg2PiYveYb

— 神戸新聞運動部 (@sports_kobenp) December 1, 2022
Paul Gillespie
THE CELTIC RISING ~ 1965: THE YEAR JOCK STEIN CHANGED EVERYTHING – LESS THAN 30 COPIES NOW REMAINING – ORDER YOUR COPY NOW WHILE STOCKS LAST…