Celtic yesterday announced the signing of left-side Japanese central defender Yuki Kobayashi on five-year deal.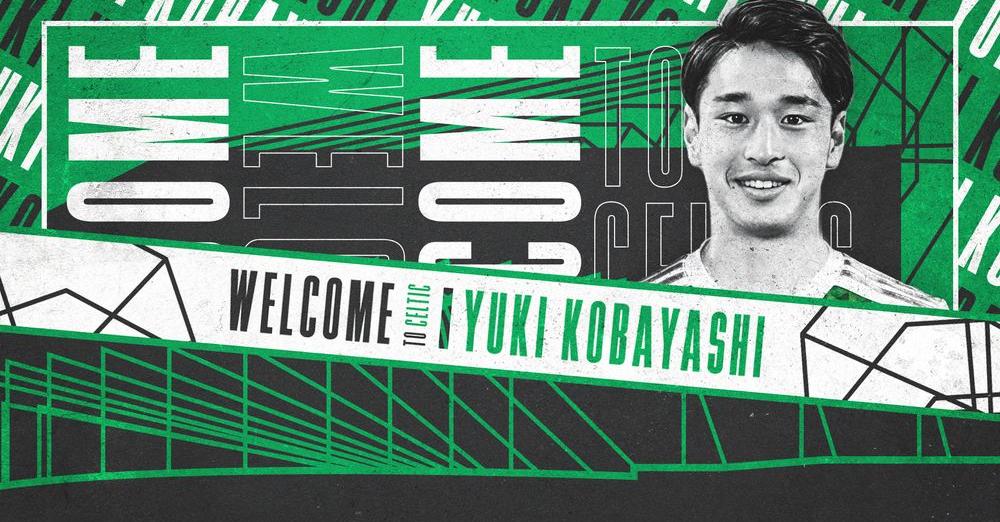 Yuki Kobayashi will now join Cameron Carter-Vickers, Carl Starfelt, Stephen Welsh and loan signing Moritz Jenz as the main central defensive options in the Celtic squad. And on top of that Bosun Lawal is bubbling away as a viable first team contender in the Celtic B team and was part of the Celtic squad that has just returned from Australia.
The early news of a new signing for the January window – and Yuki will now join up with his new teammates early in December for the winter training camp in Portugal and will be available to play from the game at Ibrox on 2 January – is, it seems to me,  entirely positive.
For any Celtic site, other than maybe for click-bait purposes, there should be no reason to create anything negative out of any of the above but unfortunately that exactly how the news of our new signing ended up being reported yesterday with the target being Celtic Academy graduate Stephen Welsh.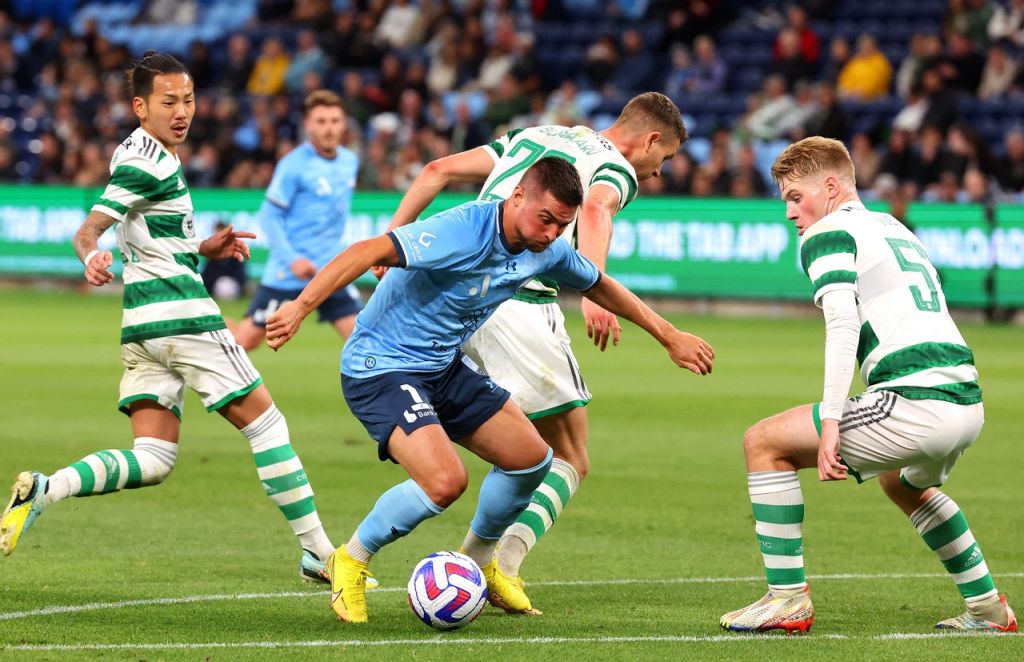 Welsh was also criticised by the same source for his part in one of the Sydney FC goals against Celtic in last week's friendly, with the suggestion being that with the imminent arrival of Yuki Kobayashi his time was now numbered as a Celtic player. Welsh incidentally was left badly exposed for that goal by the waywardness of left back Alexandro Bernabei who was just following the manager's instructions on how he wants his full-backs to perform. This is an acknowledged risk worth taking when playing Ange's style of football.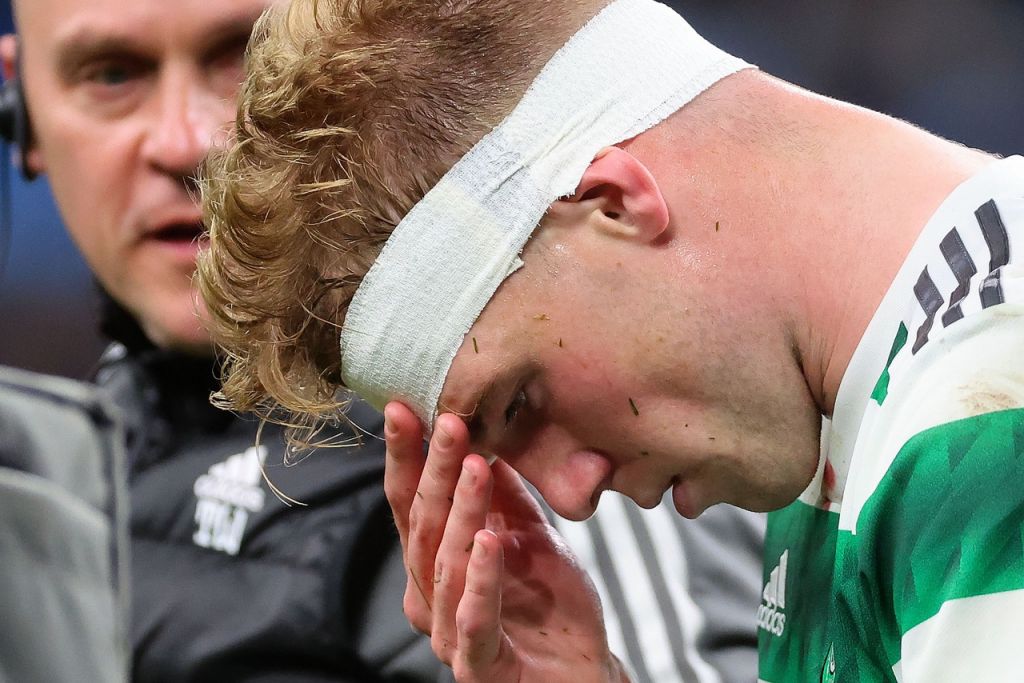 Welsh was left exposed and was clearly outpaced but would that have been any different had it been say, Carl Starfelt up against that speedy winger? Maybe the left-sided Yuki Kobayashi has the pace needed for these situations, we'll find out in due course.
Yesterday the fifth Japanese signing by Ange was reported as being the beginning of the end for Stephen Welsh and probably got the desired traction. Maybe it's better to leave that call to Ange Postecoglou to decide as the Celtic manager did during the summer when he turned down a decent offer from French side Toulouse for the 22 year old former Scotland Under 21 captain, saying that Welsh was part of his plans.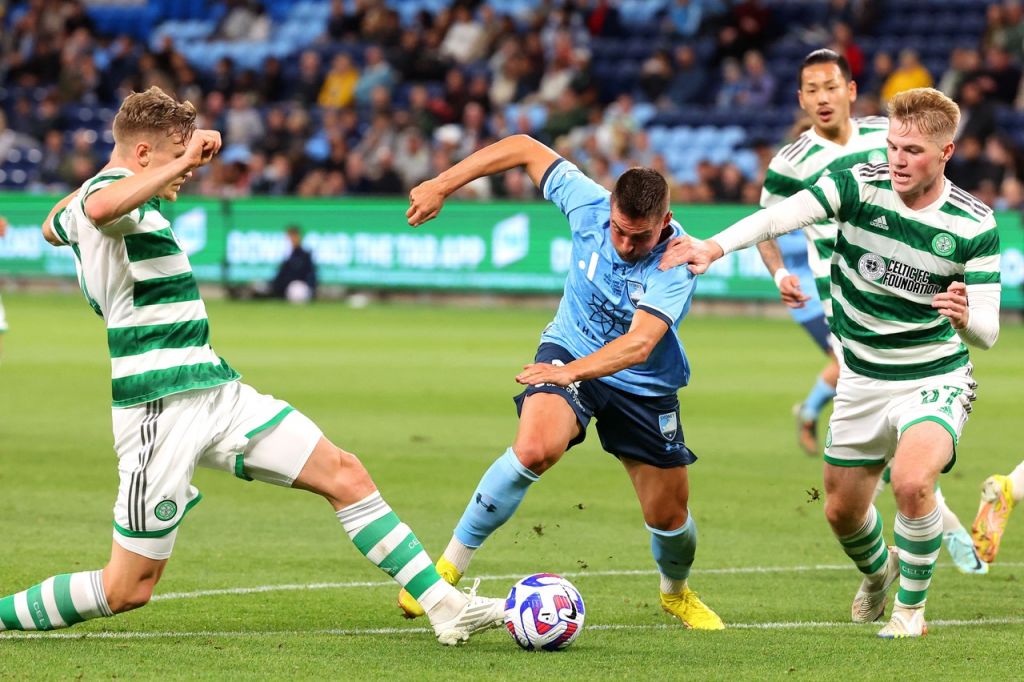 Of course fans having a go at Celtic Academy graduates isn't something new. Indeed both club captain Callum McGregor and Centurion goalscorer James Forrest have had to endure periods of being the whipping Bhoy for elements of the Celtic support in their time at the club. And Anthony Ralston has been there too.
It's sometimes easier just to ignore this but for young players like Stephen Welsh, who is from a Celtic family, it must be hard to take and certainly doesn't make playing for the club he supports any easier. If at 22, Stephen Welsh is not the finished article then that surely is to be expected. However working with the Celtic manager and alongside experienced high quality teammates like United States international Carter-Vickers and Sweden international Carl Starfelt can only make Welsh a better player. In due course maybe even a first pick.
Who would have said that about Anthony Ralston two years ago? Think I did actually.
Anyway glad that's off my chest.