Celtic Historian David Potter each morning on The Celtic Star looks back at key Celtic events and matches on this day starting on 1st March 1919. David's latest bestseller The Celtic Rising ~ 1965: The Year Jock Stein Changed Everything is available now in print on Celtic Star Books, and also on Amazon kindle, links below…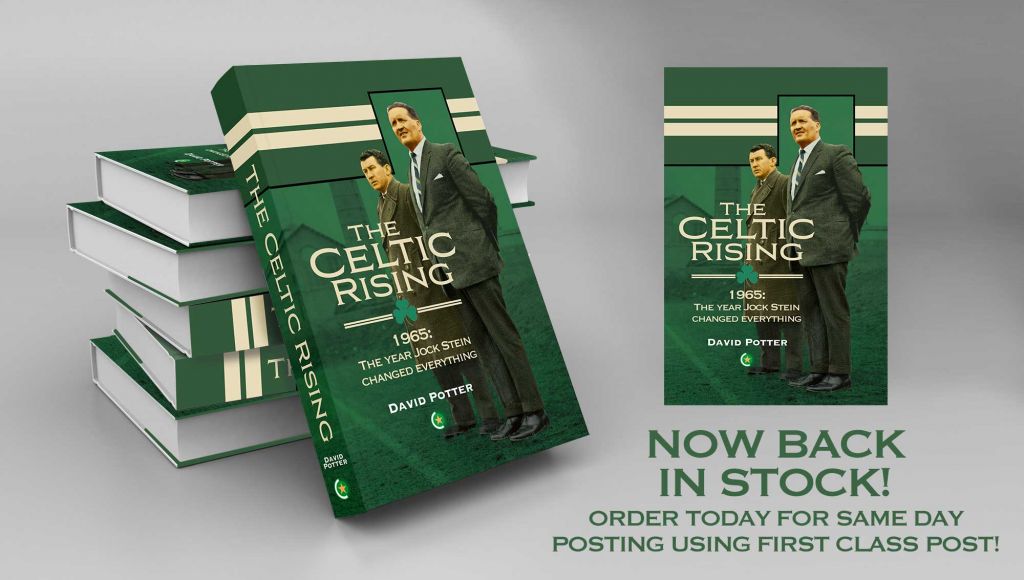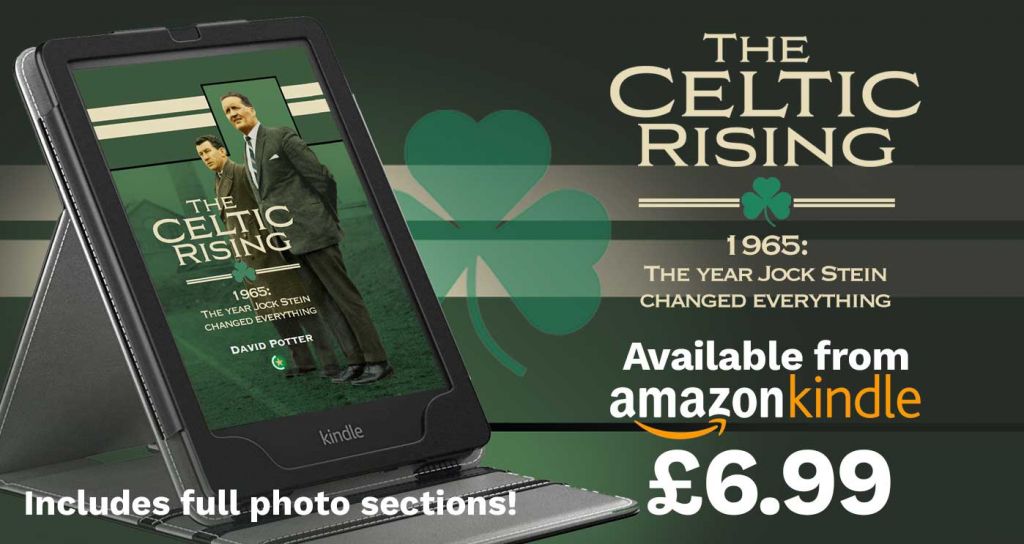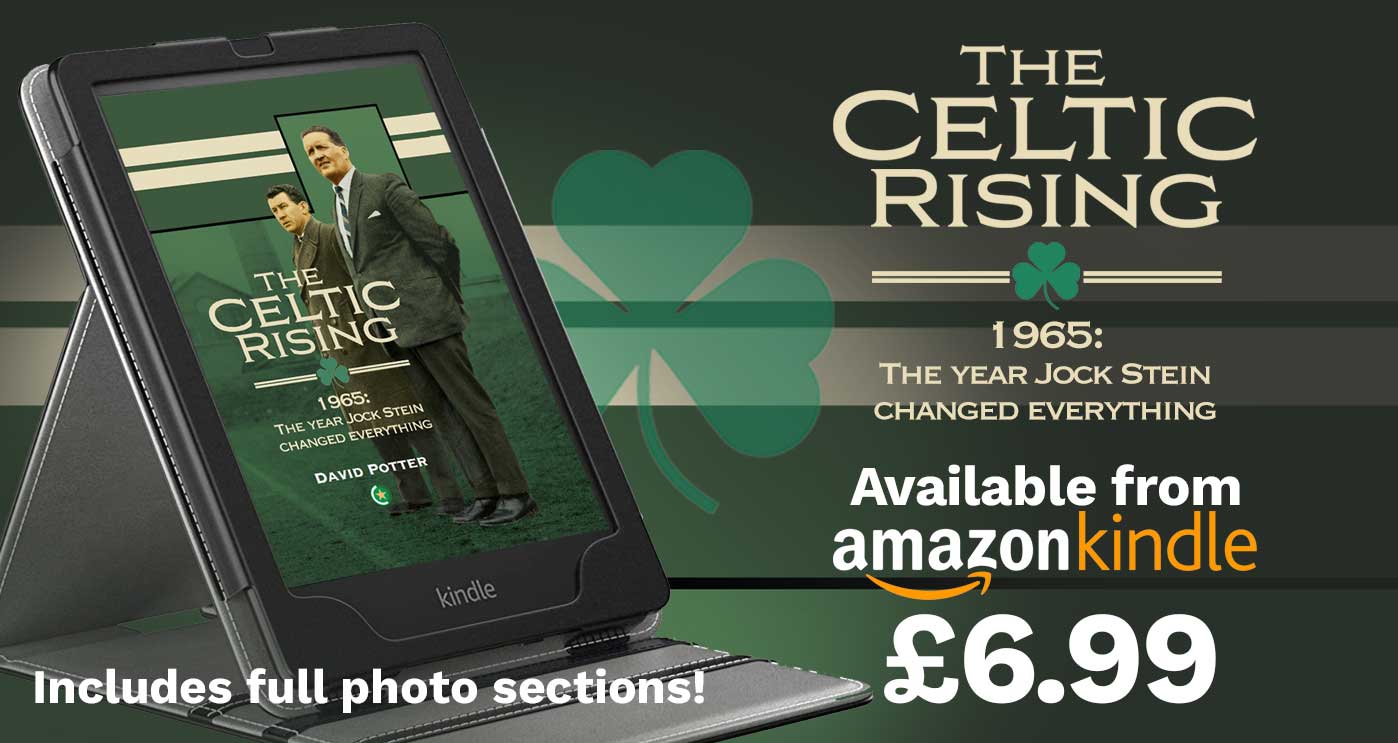 SATURDAY 1st MARCH 1919 – Vale of Leven, one of the pioneer teams of Scottish football, are at Celtic Park today for the Victory Cup. There is not a Scottish Cup this year because there was not enough time after the Armistice to organise it, so the Victory Cup (which will eventually be won by St Mirren) takes its place. Celtic win comfortably with goals from Andy McAtee and Joe Cassidy.
SATURDAY 1st MARCH 1969 – Celtic and St Johnstone serve up an excellent cup-tie at Celtic Park from which Celtic emerge as victors 3-2, but following a late rally by the Saints, the result is in some doubt right up to the final whistle. John Hughes, Bobby Lennox and Steve Chalmers are the goal scorers for Celtic. 39,000 enjoy the game on a fine spring day.
SATURDAY 1st MARCH 1980 – Celtic maintain their challenge for the Scottish League with a 1-0 win over Greenock Morton (who have had a good season) at Cappielow. Johnny Doyle scores the only goal of the game, but the general performance is none too impressive.
1st March 1980, Morton 0:1 Celtic.

Johnny Doyle with the winner. pic.twitter.com/ltoWlKpxdc

— Li'l Ze (@LilZe_7) March 1, 2023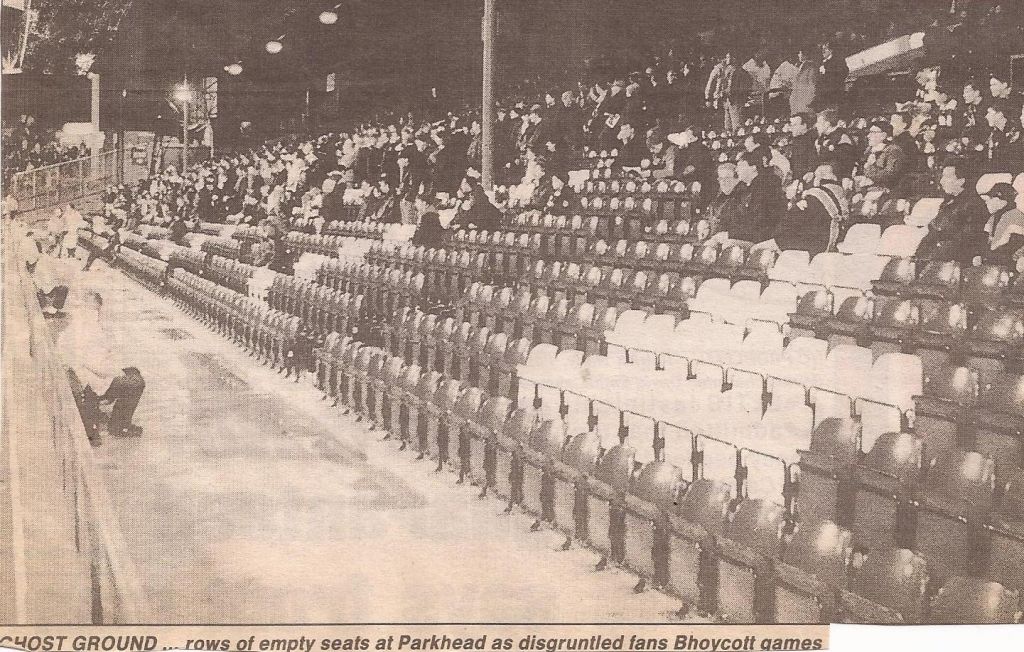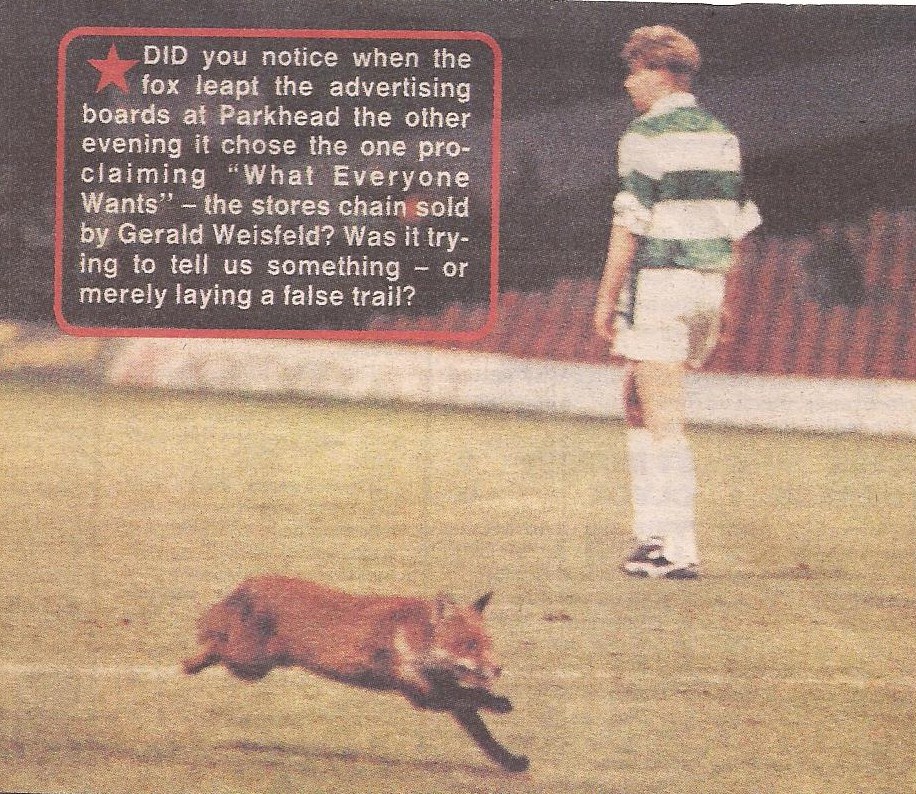 TUESDAY 1st MARCH 1994 – This is the night of the boycott. Only 9,887 appear at Parkhead to see Celtic v Kilmarnock and many of them leave before the end in protest at the Board. Celtic win 1-0 with a late John Collins goal, but this will not save the Board. A bizarre note is struck with the appearance of an urban fox. No-one seems to know where it came from, nor where it eventually went to. But the revolution is only days away.
SATURDAY 1st MARCH 2008 – Celtic have a good 2-0 win at Easter Road today with a couple of goals from Lee Naylor and Georgios Samaras, but they could be forgiven if their minds were elsewhere, because their return game against Barcelona in the Champions League is imminent.
15 years ago today, Hibs 0:2 Celtic.

Naylor and Samaras. @Leenaylor1980 pic.twitter.com/5MpRikrGT6

— Li'l Ze (@LilZe_7) March 1, 2023
David Potter
Happy Birthday Martin O'Neill.🙌 @moneill31 pic.twitter.com/49b4iZqVf2

— Li'l Ze (@LilZe_7) March 1, 2023
1st March 1975, Celtic 3:2 Partick Thistle.

Pat McCluskey, Kenny Dalglish and Harry Hood.

Harry Hood with an excellent winner in the last minute. pic.twitter.com/l6P2iyh4vZ

— Li'l Ze (@LilZe_7) March 1, 2023
1st March 1997, Celtic 2:0 Hearts.

Cadete and Di Canio. @JorgeCadete11

Rico makes his debut. @enrico6 pic.twitter.com/nr6HnB4BFU

— Li'l Ze (@LilZe_7) March 1, 2023
1st March 2000, Celtic 6:2 Dundee.

Johnson(3), Viduka(2) and Petrov.

Petrovs first goal for Celtic. @StanPetrov19 pic.twitter.com/Oc4OEGAIrl

— Li'l Ze (@LilZe_7) March 1, 2023
1st March 2014, Celtic 5:0 ICT.

Griffiths(3), Mulgrew and Commons. @charlie_mulgrew pic.twitter.com/7o7dNtffiJ

— Li'l Ze (@LilZe_7) March 1, 2023
1st March 2015, Celtic 4:0 Aberdeen.

Denayer, Griffiths, Mackay-Steven and Johansen. @Jasondenayer @Gary__11 @stefanjohansen pic.twitter.com/gDHpgO98BC

— Li'l Ze (@LilZe_7) March 1, 2023
1st March 2017, ICT 0:4 Celtic.

Sinclair, Dembele(2) and Armstrong. @Scotty_Sinclair @MDembele_10 pic.twitter.com/rwQQLyHrXA

— Li'l Ze (@LilZe_7) March 1, 2023
1st March 2020, Celtic beat St Johnstone 1:0 in the Scottish Cup quarter-finals.

Christie winner. pic.twitter.com/F2wVoqlYon

— Li'l Ze (@LilZe_7) March 1, 2023