The Green Brigade are looking for Celtic supporters to make a donation to their ambitious season long tifo activity at Paradise which will start with a flag day celebration tifo covering the entire stadium as a tribute to the remarkable success achieved by Ange Postecoglou and his side last season.
As Champions Celtic will be at home on the opening day of the new season and as the flag is raised, Celtic's tenth in eleven season, the Green Brigade will celebrate the achievement with what is sure to be a stunning display covering every corner of Celtic Park.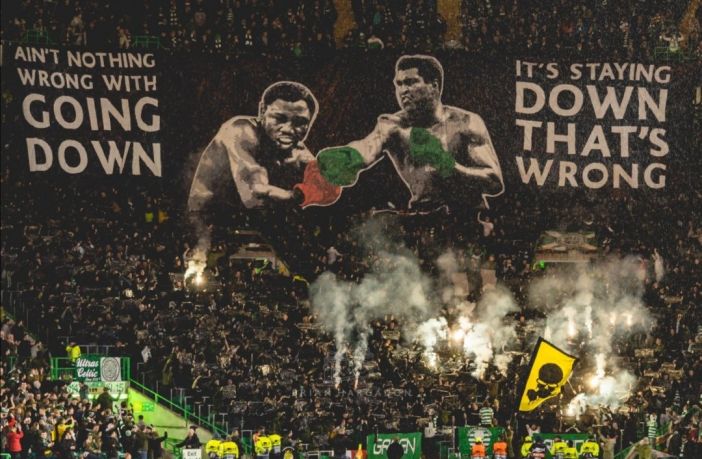 And they are looking to make next season the best ever in terms of the tifo activity throughout the season which will include at least one additional full stadium display.
Today in a short statement the fans group have given Celtic supporters the chance to contribute financially to the costs of these outstanding tifo displays. Full details are shown below.
"On the opening day of the season, we will produce a tifo to celebrate the success of last season while laying down a marker for the season ahead: WE DON'T STOP.

"Ange has united our entire club, so we will prepare a tifo that will involve the entire stadium. To achieve this we need your support.

"We don't stop at one tifo: we will keep the fund running to support all tifo initiatives throughout the season.

"This will include bigger, better, more regular tifos as well as at least two full stadium tifos for the season."

Thank you 

Green Brigade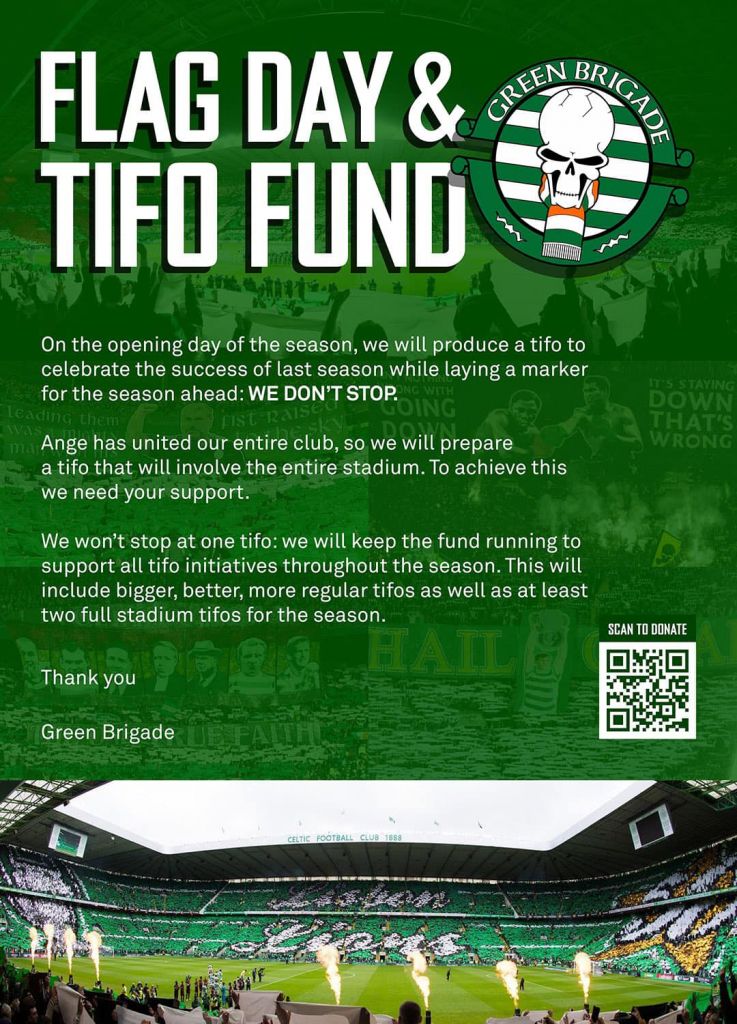 Green Brigade Full Stadium Champions Tifo

To donate please click the link or scan the QR code on the photo belowhttps://t.co/MqCLETxGJs pic.twitter.com/d06r1DsGjp

— North Curve Celtic (@NCCeltic) June 8, 2022
Watch this…