Sky Sports Scotland caught up with former Celtic player, Regi Blinker, as the anticipation builds for tonight's match with Feyenoord. Luke Shanley was the man with the microphone and he delved into a bit of emotional history with our former star who was proud to call Wim Jansen his footballing father and mentor, both at Celtic and the Rotterdam club.
Regi was only 17-years-old when he played under Jansen at Feyenoord and counts Wim as one of the most important people in his footballing life. Of course, Mr Jansen had a wonderful hand in inspiring and helping another Feyenoord and Celtic player in his coaching days who played with Regi; the King of Kings, Henrik Larsson.
It's incredible to think of the amount of talent and potential Wim was able to develop and help progress in their respective careers during his time in the dugout. The boss who stooped the old Rangers winning the record ten domestic titles in a row had it all to do when he arrived at Parkhead and Blinker was a player he chose bring to Glasgow when he arrived.
When asked if the clash between these two European giants makes him think of those wonderful memories with Wim Jansen during his time at both Celtic and Feyenoord, he was in total agreement and replied: "Hopefully he's watching the game from up above". Wim of course passed away recently and will be a sad miss to football and to the Celtic and Feyenoord Families.
The Feyenoord media room was furnished with tributes about Wim's remarkable life and career at the De Kuip, before Brendan Rodgers and Arne Slot spoke yesterday afternoon in what was a fitting reminder that we stand on the shoulders of giants.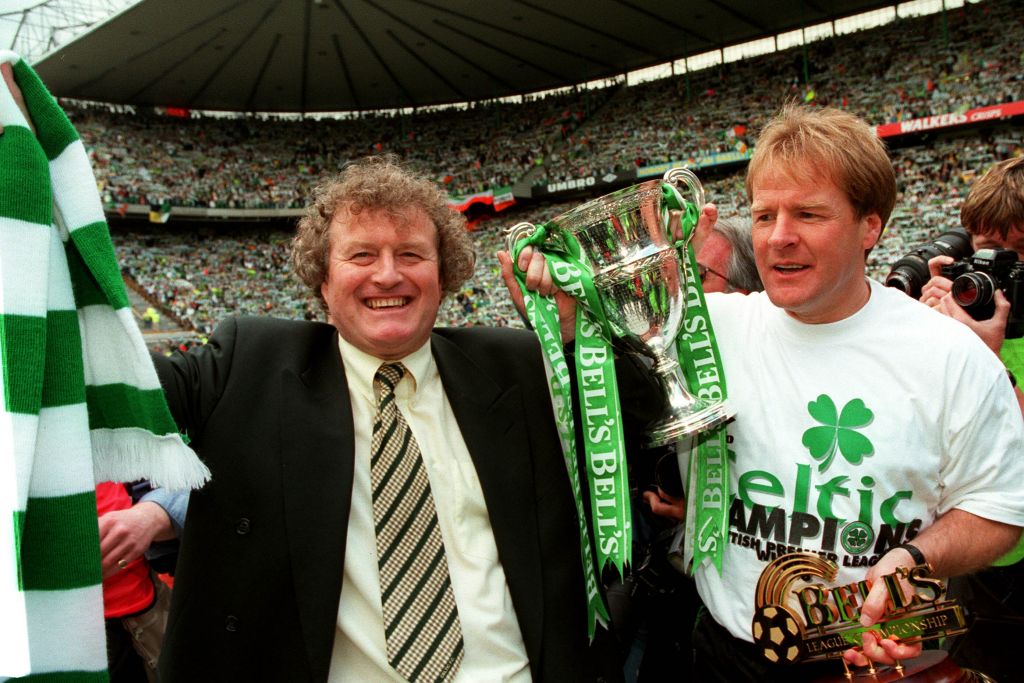 On the game tonight, he sat on the fence and remarked that he hoped it would finish 2-2 as he wants both teams to make the Champions League knockout rounds. However, he did surprisingly add that Celtic's best way to dominance in this one would be the midfield, who Regi thinks isn't as strong as their defence or attack currently. But he did point out thatbtge Dutch champs play as a team and their greatest attribute is their coach.
So Celtic will be up against it tonight, but hopefully we can come away with something to be happy about under the watchful eye of our legendary boss, Wim Jansen.
⚽️ "A satisfying end would be 2-2!"

Former Feyenoord and Celtic winger Regi Blinker's hoping for Champions League success for both his former clubs 👇 pic.twitter.com/ad6DghS7NQ

— Sky Sports Scotland (@ScotlandSky) September 19, 2023
Paul Gillespie