Back in July when Lyon were looking at bringing in a few teams for their pre-season tournament to play alongside them and OGC Nice, Moussa Dembele's parent club opted to bring in both Celtic and theRangers. Celtic travelled from their up to the French capital to play Paris Saint Germaine, who this evening won 4-1 in the Nou Camp in the Champions League.
Kylian Mbappe. That's it, that's the tweet. pic.twitter.com/C9ejxkakq7

— BT Sport (@btsport) February 16, 2021
OM President @jheyraud speaking live at the FT summit: "The situation in France may be darker, we were severely impacted by COVID… overall French football is running at a €1.3bn loss due to COVID… We've seen the transfer market go down in value by 48%, 49%." #FTFootball

— Get French Football News (@GFFN) February 17, 2021
Celtic recently sent French Under 21 International midfielder Olivier Ntcham to Marseille on loan to the end of the season, with the French giants having an option to buy in the summer. Lyon signed Dembele from Celtic for £20m, while Celtic paid £10m to PSG for Odsonne Edouard and £7m to Toulouse for Christopher Jullien.
So what? What is the point, you are asking yourself. Well, consider this. on the night when the Champions League score of Barcelona 1 PSG 4 is being celebrated in Paris it is a strange thing to suggest but French football is actually in such a state. My word what a mess it's in and that could be where Celtic could come in.
Home is where the heart is when it comes to footballer's heading for the exit door from Celtic lately, but for Celtic looking for future opportunities to spread our wings and realise our potential as a club, it may be that an eye should be on an opportunity currently knocking in France.
Hatem abd Elhamed who returned to Israel and Olivier Ntcham who headed, on loan initially, to Marseille in Ligue 1 in France, perhaps indicates in the midst of a pandemic a footballer on his own in a foreign country is a lonely existence. However, with a year left on his contract The Herald yesterday pointed out if Odsonne Edouard intends to follow the same route home then finances – or indeed a lack of them – may well play a major role on whether our French striker get a move back home or has to accept a further change of direction. Indeed, unless Marseille has an obligation rather than an option to sign on a permanent deal, we may not have seen the back of our French midfield malcontent Ntcham either.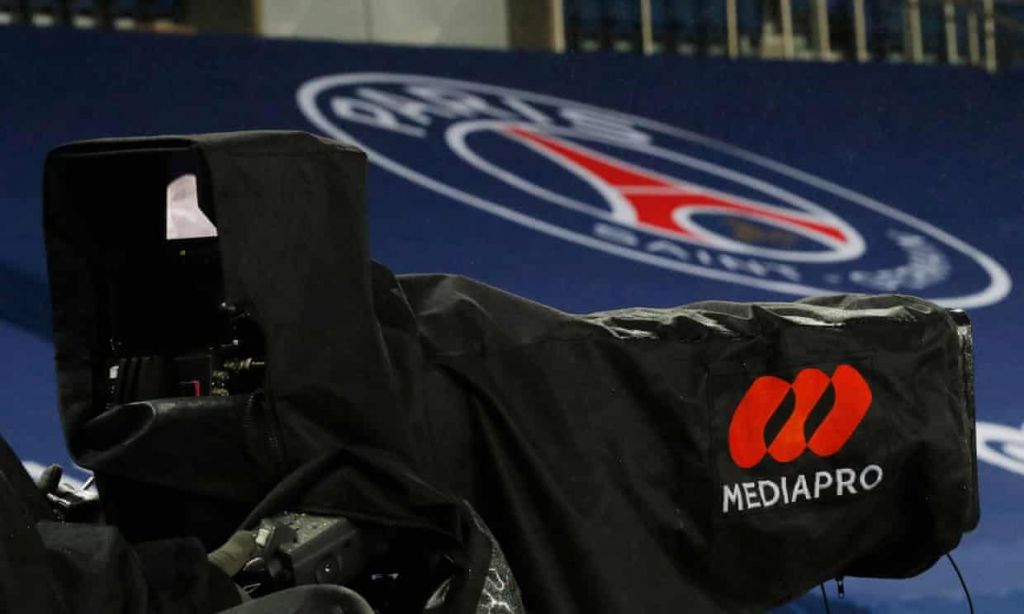 It appears a pay per view warnings, highlighted by Italy's Serie A, whereby they rejected TV pay per view contract from Catalan media company Mediapro for seasons 2018-2021, due to concerns the group could not provide satisfactory financial guarantees, was a bullet dodged by the Italian top flight and one Ligue 1 in France stepped in front of and the French league may well find they have taken a direct and nigh on fatal hit.
Mediapro stepped into the French football subscription landscape in 2018 and agreed a pay per view contract for this season, ousting tradition French TV provider Canal + in the process, then the French football season, following the then French prime minister Edouard Philippe announcing the cancellation of all sporting events until September 2020 due to the coronavirus pandemic, was ended.
That announcement came in April and it started a chain of events. Initially it meant French clubs could not finish the football season and in turn lost out on significant revenue due to them from contractual broadcast rights. Lyon president Jean-Michel Aulas estimated at the time that particular loss of income would fall somewhere between 700 and 900 million euros. In the end that figure was a conservative estimate.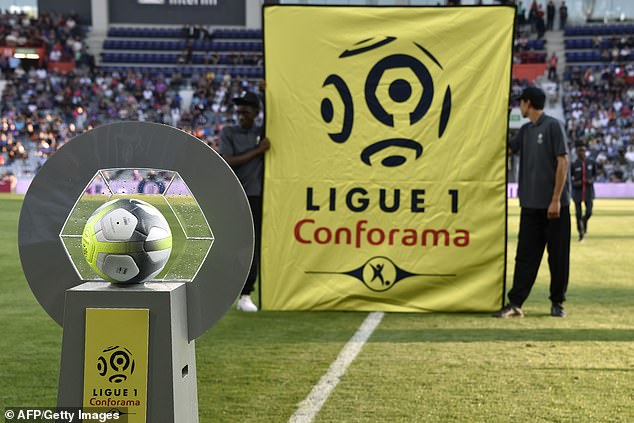 Since then, the landscape has worsened. Mediapro took on a contract with the French football authorities to show Ligue 1 and League 2 football for a monthly 25-euro subscription. The deal was Mediapro would set up an offshoot called Téléfoot to charge the subscription. The deal was signed and sealed and was to run until 2024. The problem appears to have been that Téléfoot needed 4m subscribers to make a profit and only 600,000 signed up to the pay TV channel. The numbers simply didn't add up. In October and again in December Mediapro failed to cover two instalments, of 172 million and 153 million euros respectively and unsurprisingly the plug was pulled.
Mediapro of course blame the impact of the pandemic, rather than any overpricing and Ligue 1 and 2 also stand accused of being somewhat lacking in due diligence, particularly when Italy refused a deal on similar terms as not being financially viable.
However you look at it now French football is in the midst of a financial crisis and it may be one Celtic could benefit from.
Already our Europa league opponents and big spenders Lille some £125 million euros in debt were rather forcibly pushed to sell to a hedge fund headed by Maarten Petermann by major creditors JP Morgan and Elliott Management. Unsurprisingly Lille's difficulties are not exclusive to them with other clubs also feeling the pinch. Even in the normally vibrant German market the Bundesliga stated advertising revenue was down 17% in 2020 and England's Premier League recently saw a deal to sell Chinese rights collapse, though that has been since replaced it has been for a lesser amount.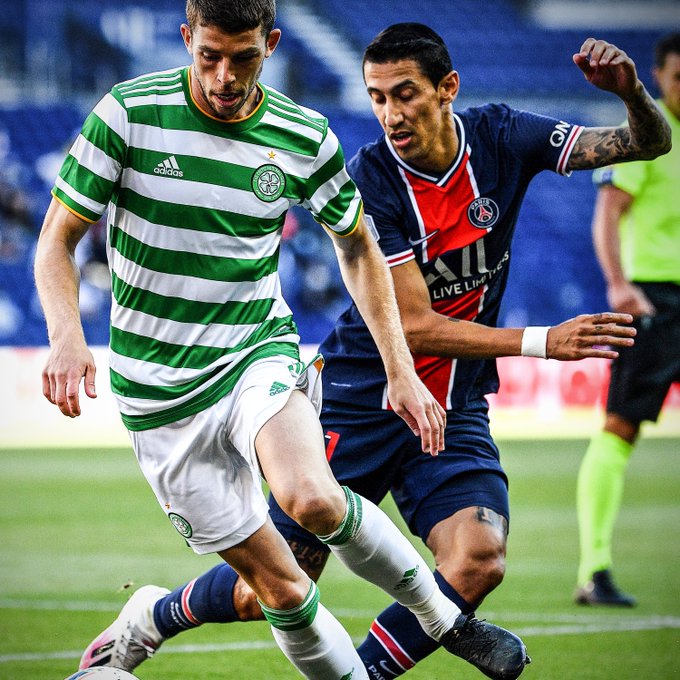 For France viewed as the fifth of the big five UEFA nations, there is a real danger the vultures will circle, attempt to take advantage and pick off the big players on the cheap. Contracts with players have been signed on the back of these big TV deals amounting to an approximate 3.25billion euros and with that collapsing it resembles England's ITV digital collapse and Setanta in Scotland. We all know the impact both of those deals had on both nations.
However, the French are looking for alternatives and while Canal + have offered to step in the breech after no takers were found when the contract vacated by Mediapro went out to tender. Canal + currently pay 330million euros for their 20% share and have offered 35million to take over the remainder of the season after Amazon, DAZN and Discovery channels all failed to meet the French league's asking price. That will see French football to the end of this season before they have to find a new subscription service next season, but they have taken quite the financial hit.
Lyon President Aulas has asked players earning more than €50k per month to take a 25% pay cut in the midst of the French football financial crisis & in exchange they can receive the difference in OL Groupe stock. Pretty ingenious idea from Europe's brightest. (L'Éq)

— Get French Football News (@GFFN) February 17, 2021
As such it is believed both the French League and broadcasters such as Canal + who have stepped in after being essentially jettisoned by the Mediapro deal are looking to expand their overseas subscriber base and are looking going forward to expand beyond the confines of France alone.
It is being mooted that France, Belgium and Holland league may be the answer for both the league and the TV Company to attract the sort of money that Mediapro had offered to French football, and with the subscription pool of Celtic at home and abroad it could be something Celtic perhaps even alongside theRangers could be part of.
It should certainly be something Celtic's new CEO looking for new income streams could well test the water with. There would certainly be TV and advertising interest in a league consisting of PSG, Lyon, Lille, and Marseille from France as well as Feyenoord, Ajax, PSV from Holland and teams such as Anderlecht and Club Brugge certainly bring big numbers and no little glamour to the table.
Celtic have simply hit a financial ceiling in Scotland and we have certainly outgrown our environment, our TV deals are dwarfed by other countries and the likes of Belgium and The Netherlands also are impacted.
When it comes to attracting players and inward investment it is not a good product to sell for player or investor when we play the same teams four times a year and three of those teams play on plastic pitches. Yet as club with 60,000 spectators and a rich European history we are a pull, it's simply our locale that lets us down.
And there is also the political landscape to consider and in recent months First Minister Nicola Sturgeon has had plenty to say about Celtic and theRangers – criticising one and commending the other. Putting that to one side, she is of course committed to Scottish independence and also to returning Scotland to Member status in the EU.
Should Celtic and theRangers join a league comprising of three major EU Nations – France, Belgium and The Netherlands – then their is surely a major advantage politically to aligning football with her own European ambitions for an independent Scotland.  The EU politicians could also see the tactical advantage this could give them too.
Canal Plus are huge in France. Less so anywhere else. If they are going to be attracted by a more attractive league with Belgian and Dutch sides are joined by the top sides from France then that is good. Add in the huge subscription levels that the two Glasgow sides would bring to the broadcaster to make their deal viable.  No French sides sold season tickets this season, probably none were sold in Belgium or The Netherlands but in Glasgow over 100,000 supporters paid full season ticket prices without ever seeing a game. That kind of fan power is worth noting when you are attempting to create a league that is able to rival the English, Spanish, German and Italian leagues in terms of commercial appeal.
How many Celtic and theRangers fans would ditch their Sky subscriptions in favour of Canal Plus if the two Glasgow sides were playing in this new league and the games were shown on the French channel? Answer, a lot.
Celtic are tied for another 4 years to a TV deal while both France and Holland will also have their deal expired by then whilst Belgium will have one more year to run. That is plenty enough time to get such a deal in place and any obstacles removed.
At this time Celtic are being blown away financially by smaller clubs than ours simply because they have a more attractive overall product to sell. If Celtic wish to get back to attracting players ahead of the likes of Burnley in the Premiership or even Bournemouth in the Championship we need to consider if Scottish football can ever be enough now or whether our growth will always be constricted by our current environment.
If France is looking for partners and Belgium and The Netherlands are considered as attractive options with who to form a league – and in turn attract advertisers and subscribers -you can be certain they'd be interested in Celtic and even  joining the negotiations, we too should be having those discussions.
It may well suit a Scottish political environment looking to maintain relationships with Europe, as such political backing may not be difficult to come by, indeed it may well be greatly encouraged. Perhaps in the future we'll be bumping into Olivier Ntcham again and the likes of Odsonne Edouard won't feel the need to fly the nest to realise their career ambitions. After all its Scotland that prohibits that, not Celtic.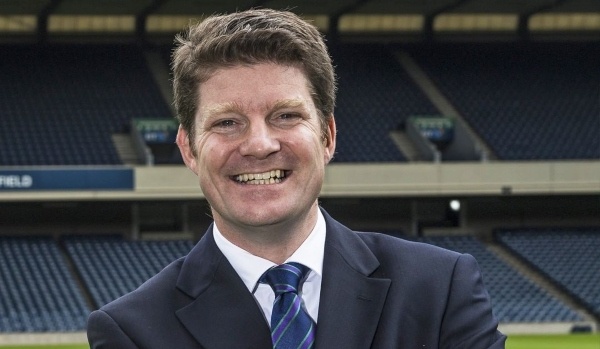 Celtic's new CEO was renowned for thinking outside the box at Scottish Rugby, it would be quite the coup if he could find a market where Celtic could fulfil our untapped potential. It could be that opportunity knocks in the current financial predicament of French football.
Niall J
Really delighted to get this exciting project all completed. It's been a long journey! Great effort from all 👍 #teamwork. Will be brilliant for the club, players, coaches and most importantly the supporters 😀 NEW EDINBURGH RUGBY STADIUM COMPLETED' https://t.co/bxiuhexWvh

— Dom McKay (@dom_mckay1) February 16, 2021