FORMER CELTIC Assistant Manager Chris Davies has wishes Celtic all the best for the future and admitted that he's now a Celtic supporter for life. And after watching the team he walked out on with Rodgers and Toure, beat Hearts and Hibs in the days that followed their sneaky exit, Davies believes that his old club are on course to complete another treble.
Meanwhile the former Celtic management team might think that Leicester is far enough away from the noise that their disappointing departure created but there are about to find out that they'll be facing the music and it couldn't get much scarier!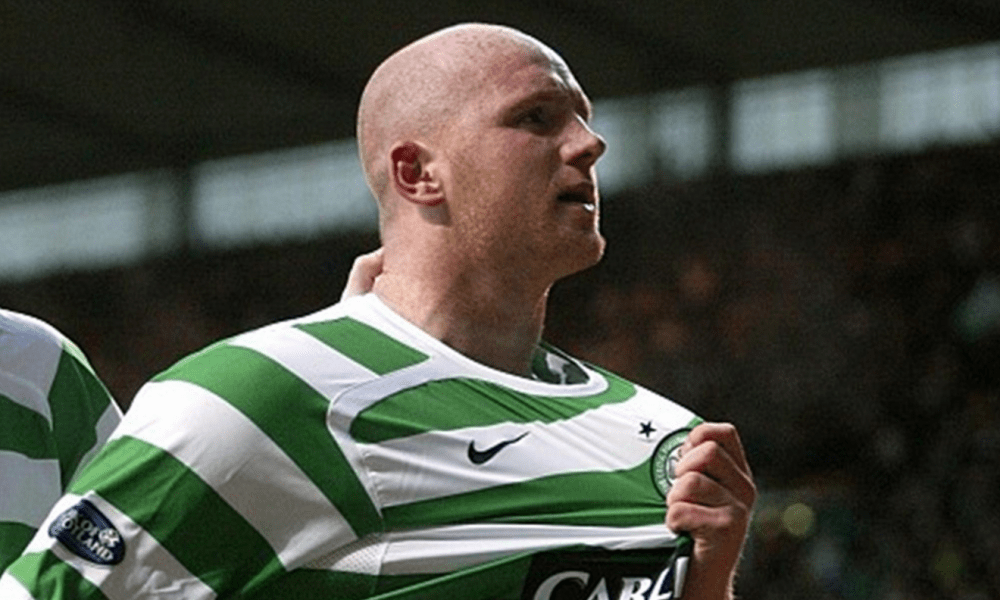 Big John Hartson has this morning pointed out that he often covers Leicester City games for his various media commitments and he's looking forward to bumping into the former Celtic manager to tell him a few home truths.
Hartson got to know Rodgers from his time at Swansea and reckoned he had a better personal relationship with him than it transpired. The former Celtic striker now feels like a mug for being taken in by Rodgers and for telling everyone who'd listen that Rodgers was a Celtic man, and was planning on staying around for ten in a row.
Yet that was never the requirement, all he had to do was see out this season and the Celtic support would have understood his wish to go back to the English Premier League. The timing of the sneaky exit caused the anger and it's something that Rodgers, Davies and Toure will probably regret and with John Hartson on the case, they'll be hearing it directly very soon indeed.
"It's been an emotional week overall and it wasn't easy to leave Celtic. I loved everything about my time there — the club itself, the players, the fans. I am a Celtic supporter for life now. It was a fantastic experience," Chris Davies, the former Celtic Assistant Manager said to the media.
"I really did warm to the club and I had such a great time there. I am going to miss being part of the club and I will always be watching their results.
"I wish Celtic all the best for the future. It's a fantastic club and I had a great time there, with memories that will always stay with me.
"I watched both games this week against Hearts and Hibs and I was cheering them on. I was hoping they'd win and thankfully that's what happened.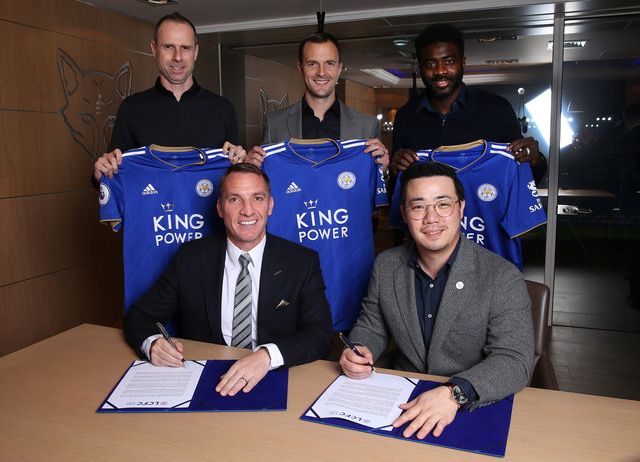 "Celtic are now in a great position in the Cup and in the league, and those were two important games. Hopefully they can now finish the job and win another Treble."
Two important games, just days away when Davies followed Rodgers who left Scotland in the dead of night to sneak down the M74 heading for Leicester without saying his farewells to anyone.
Davies of course is well aware of the anger and the disappointment that their actions have caused in the Celtic family.
"It's been a tough week, with a big change for us all. Everything happened in such a short space of time. It was quite emotional," he said.
"We just felt that this was the right move for us and hopefully in time people will realise what a good, successful period we had at Celtic.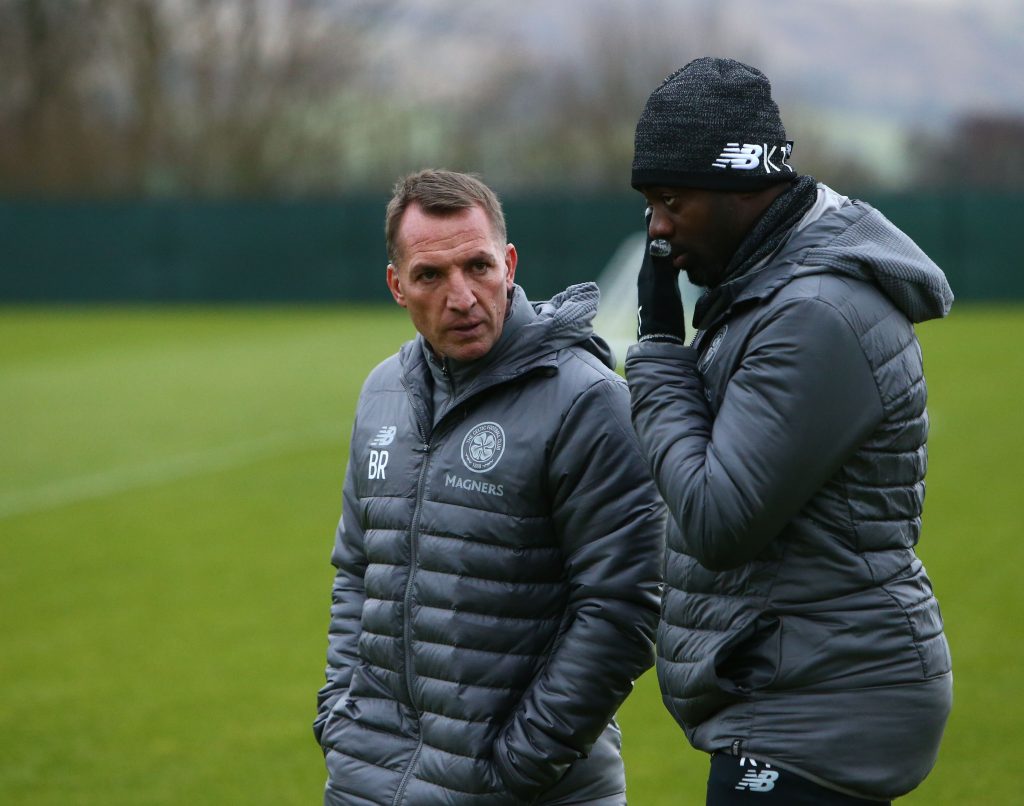 "In terms of the reaction, as Brendan said, it's understandable that there will be disappointment there. But we have to move on, and Celtic have to move on. There are fresh challenges and we need to face them."
Davies if he's the one keeping an eye on what's being said up the road, might want to tip Rodgers off that Big Bad John isn't a happy man at the moment. Writing in his newspaper column this morning John Hartson pointed out that he covers quite a few Leicester games and he's looking forward to bumping into Rodgers to give him a piece of his mind.
"Brendan let a lot of people down. And I feel that I am one of them. He sucked me in. He sucked a lot of people in. He made a fool of me," Hartson stated.
"Here I am telling every man and his dog that Brendan is loving his life in Glasgow, that he is loving Celtic and he wants to stay for ten. I know Brendan. I got to know him years ago at Swansea, so it's not just a new relationship for me.
"But he had the wool over my eyes. So I am looking forward to bumping into him at Leicester," Big Bad John said.
Hartson reckons that despite all that he achieved at Celtic, Rodgers has left with a tarnished, 'sullied' reputation.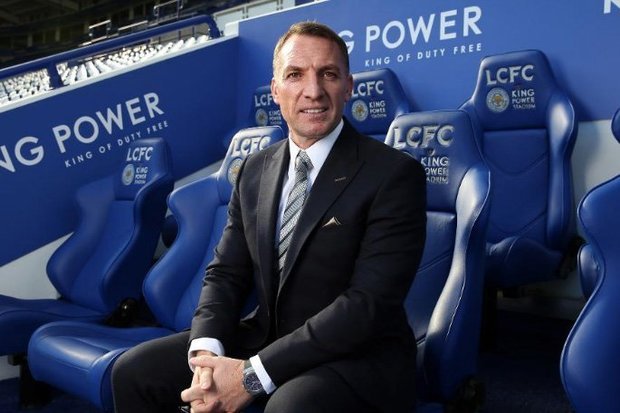 "The way he left out a side door is nothing short of a disgrace and short-changes everyone who was right behind him.
"The thing with Brendan is that he has a huge stubborn streak so he'll probably tell himself he done nothing wrong. But he did. He jumped ship at a point in the season when he was needed to go and get the Treble Treble.
"If Leicester wanted him so badly there is no way they would have been prepared to wait. He held all the aces. All he had to say was let me get to May and I'm yours. May. It's nothing. A matter of weeks.
"That's what the anger is about. Not the fact that he left but when he did it and how he did it. It felt sneaky and people won't forget that."