It has been over a decade since the Celtic first team moved away from Barrowfield and adopted Lennoxtown as their training centre. But it looks like the club still have big plans for Barrowfield as they look to transform it into a world-class training facility.
While no longer used by the first-team, Barrowfield still remains very vital to the club as the Academy training and matches are still held there. Currently the facility comprises of a full-size grass football pitch and a full-size floodlit artificial football pitch. But if the new plans go through then Barrowfield will now have full-size indoor pitch as well.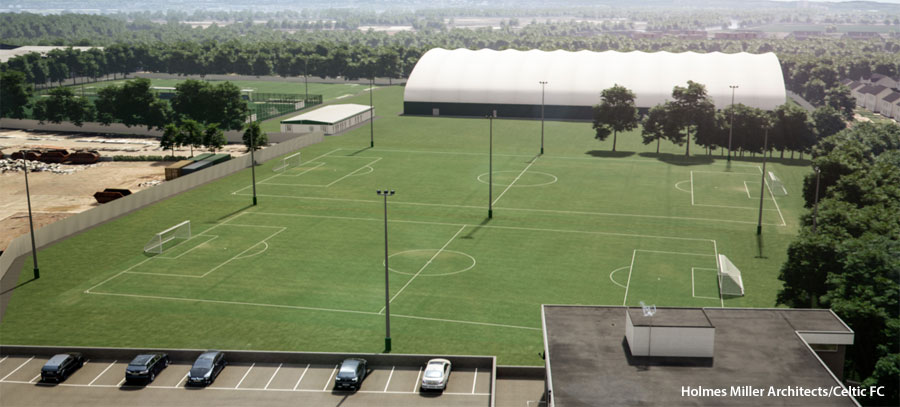 This could prove to be an invaluable addition to the club. The Scottish weather does get a bit extreme during the winters and as a result, an indoor training facility is certainly a step in the right direction. And according to the statement released in Re Glasgow, the new facility will not significantly affect the existing residents, amenity or traffic in the area.
This is expected to give Celtic's youth sides a huge boost. And soon we could also see the first-team back training at Barrowfield like the old days when the weather becomes especially trying at the club's Lennoxtown facility.