HARRY HOOD, TWICE AS GOOD by Matt Corr…
"You can keep your Colin Stein
We don't need your Alan Gilzean
We've got someone twice as good
We've got Harry Hood!"
BOOK REVIEW FROM CELTIC HISTORIAN DAVID POTTER…
"You can keep your Colin Stein
We don't need your Alan Gilzean
We've got someone twice as good
We've got Harry Hood!"…
So sang the Celtic supporters about their hero in the late 1960s and early 1970s. They also hymned his praises in the "Hare Krishna" song, and he was a player who was well worthy of their praises. Now Matt Corr has produced an Official Biography of him which goes to 446 pages, and it is quite a read!
Harry's family history and origins are traced, a very full account of his career is given and the book finishes with "A Man's A Man For A That" by Robert Burns to illustrate the sheer humanity of Harry Hood, a man who is in danger of being overshadowed a little by his slightly more flamboyant contemporary, Dixie Deans. But Harry was a fabulous player in his own right with a keen love of the club and an ability to score goals on a regular basis.
The early 1970s are often strangely played down by Celtic historians. They were certainly not as good years as the late 1960s had been, but they kept winning the League and reached the European Cup semi-final in 1972 and 1974 to lose unluckily twice. They did however have a sad propensity to lose League Cup finals, possibly because they were sated with so much success and sometimes failed to give League Cup finals the respect that was due.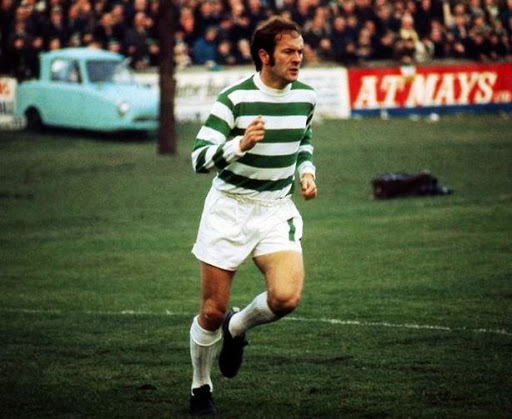 Harry was part of all that, and his exploits are faithfully detailed by Matt Corr who peppers his narrative with stories of how his own parents were always concerned about Matt going to Celtic matches because of supporter behaviour. Not always without cause either. Matt was not allowed to go to Easter Road on April 28 1973, the day that Celtic won their 8th League title in a row. I recall that day with much happiness but also puzzlement as to how Celtic supporters on a day like that could actually fight against EACH OTHER! These were strange times!
There is also a bit of humour as well. When a game in October 1975 was abandoned because of fog at a late stage with Hibs in front, Matt, who had clearly by 1975 learned a few Irish rebel songs, reflects that Hibs did not get their "foggy due"! We also learn the odd detail like how Harry (who did not play in Milan in 1970) was not interested in a loser's medal that night which he would have been entitled to because of being a member of the squad.
The details are well researched and accurate with only one minuscule lapse as far as I can see. On page 218 he talks of Rangers "extra time" victory in the Scottish Cup final of 1966. Sadly Kaj Johansen scored (his only real moment of glory) in regulation time. (Had the game gone to extra time, I probably would have missed my train home!) But of course, you have to be a real geek to spot that one!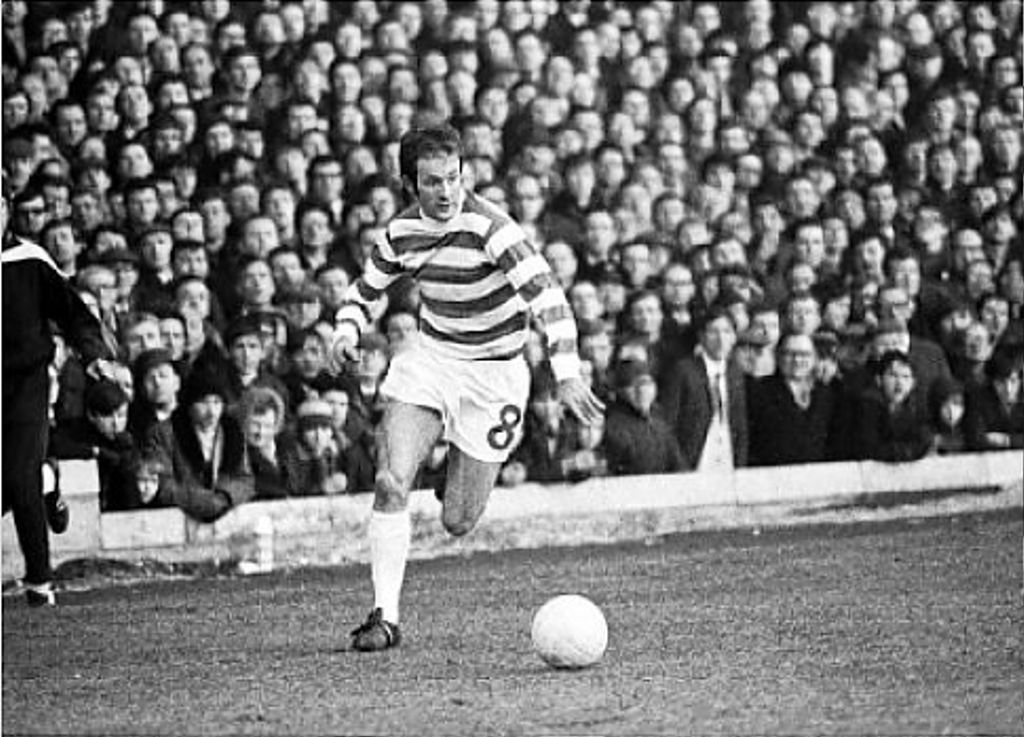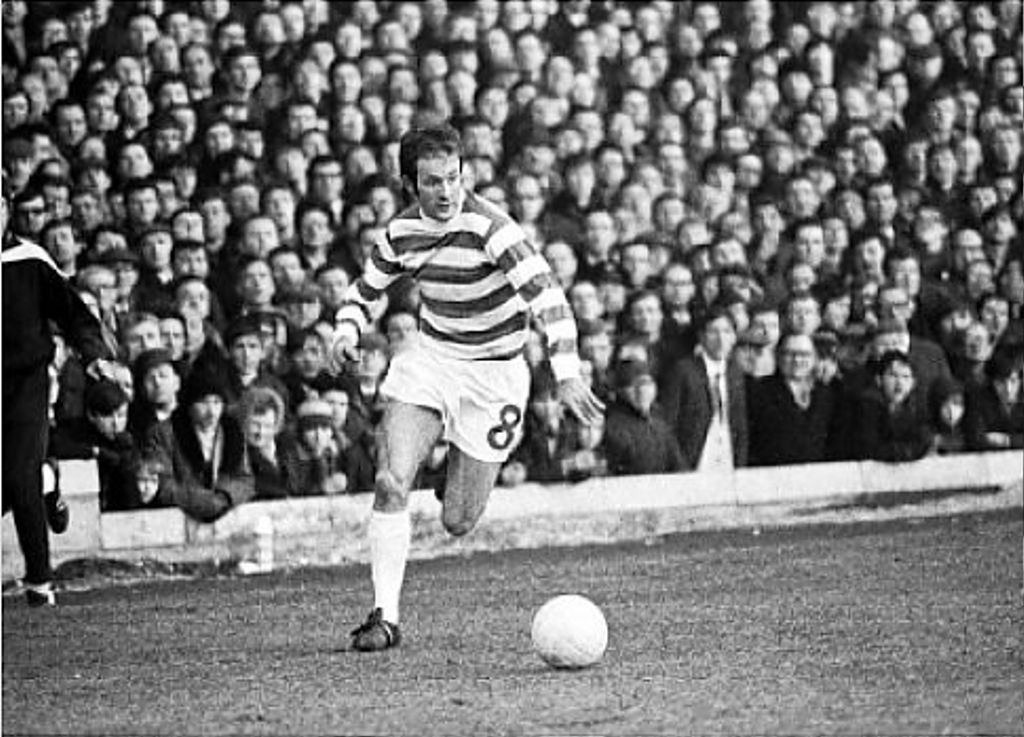 Photographs are plentiful. When Harry played for Clyde he looked totally different from when he played for Celtic! Some photographs are a little on the small side. I appreciate the expense and technical complications of photographs, but I would prefer fewer but bigger ones. But that is just me, and it is nice to see other aspects of Harry Hood other than just as a Celtic player. There is also one photo of Billy McNeill with a funny hat on that I had never seen before.
Family and business matters are well detailed, as indeed is his non-Celtic career. He did not really hack it at Sunderland (that well known grave of many a career) but his two spells with Clyde are well worth a read, as indeed are his times in the USA, his end of playing career days with Motherwell and the Doonhamers of Dumfries, Queen of the South.
But it is of course with Celtic that he is best remembered. Apart from anything else, this book is an engrossing account of Celtic's fortunes in the 1970s with their glory days and their less than totally happy season of 1974/75 and the disastrous one of 1975/76 which possibly proved that Sean Fallon, admirable man in other respects, was not quite up to the job of managing Celtic.
The book costs £20 (£1 goes to the Marie Curie Charity) and it is published by CelticStarBooks.com and available from The Celtic Star website and Celtic Superstores. This is early December, and if you are looking for a Christmas present, you really don't have to look very much further. It is an outstanding addition to the already very impressive Celtic bibliography. Not only is Celtic's history the best around, it is also the best commemorated. This is a good book. Buy a copy and put it one of Santa Claus's bags.
David Potter