Celtic Historian David Potter each morning on The Celtic Star looks back at key Celtic events and matches on this day starting on 10th May 1913. David's latest bestseller The Celtic Rising ~ 1965: The Year Jock Stein Changed Everything is available now in print on Celtic Star Books, and also on Amazon kindle, links below…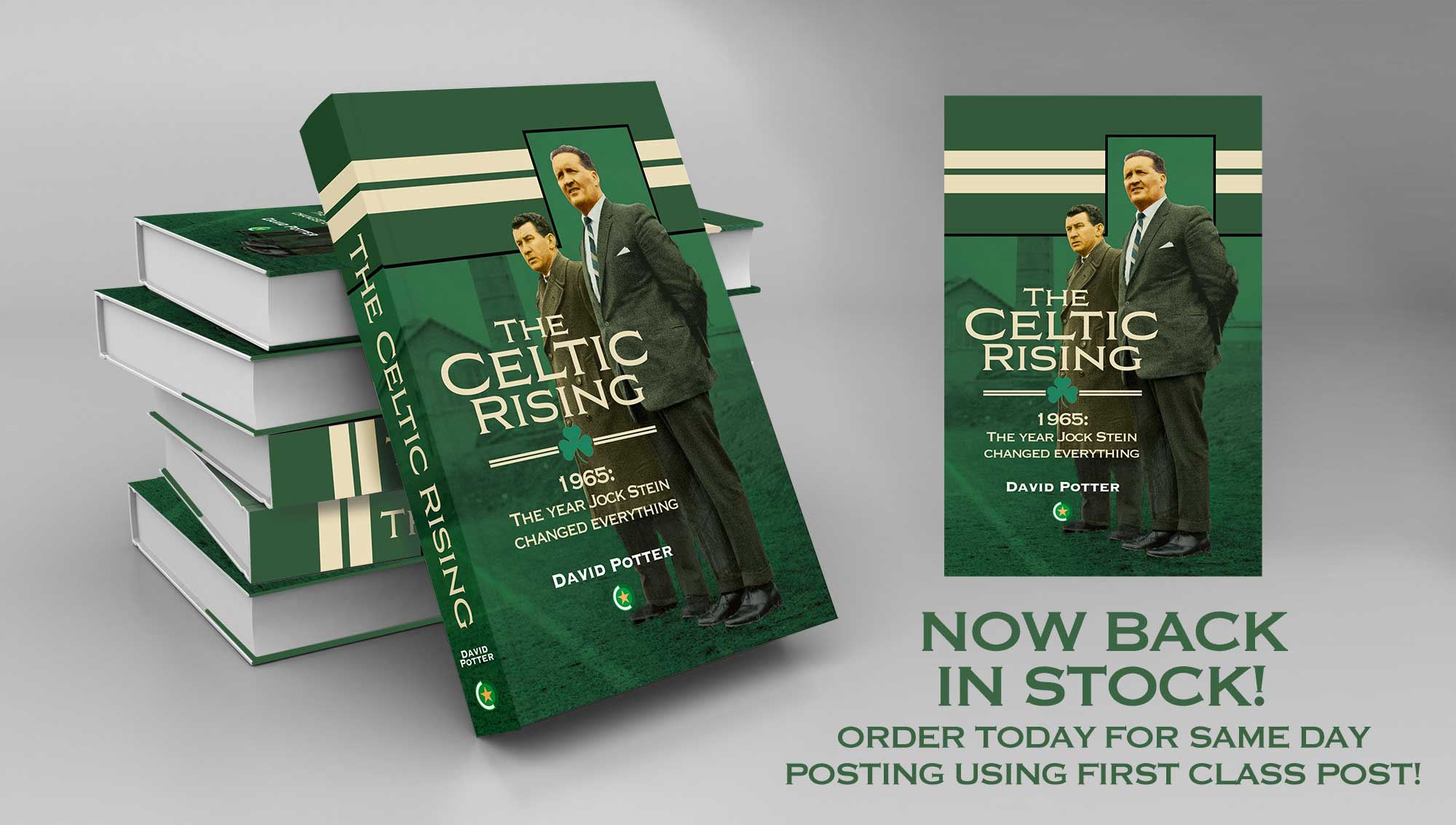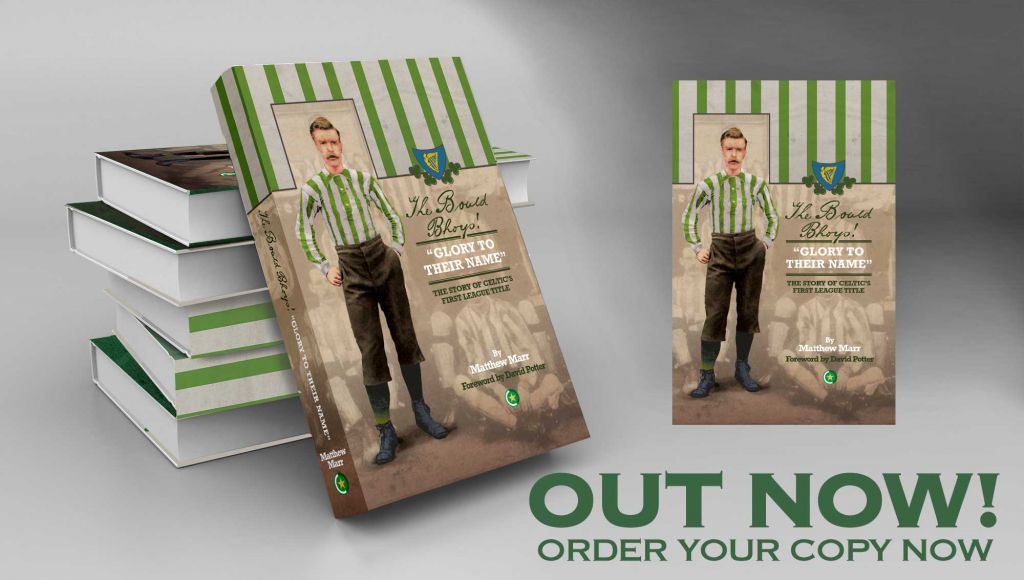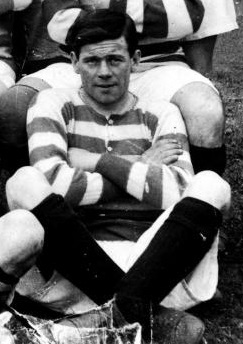 SATURDAY 10th MAY 1913 – A poor season ends well with the winning of the Glasgow Charity Cup as Celtic beat Rangers 3-2 at Celtic Park. Jimmy McMenemy and Jimmy Quinn are both out injured but Barney Connolly scores twice and Patsy Gallacher once. It is the first appearance of Shaw, McNair and Dodds together in the Celtic defence.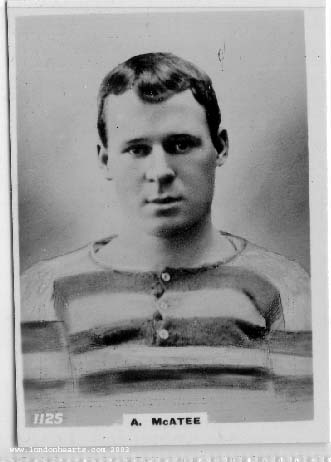 SATURDAY 10th MAY 1919 – Celtic today in warm weather before 10,000 at Somerset Park, Ayr won the League Championship for the 15th time as they beat Ayr United 2-0 with a goal from Andy McAtee and another from Adam McLean following a run and a cross from McAtee. The star men were Andy McAtee, Patsy Gallacher and Alec McNair.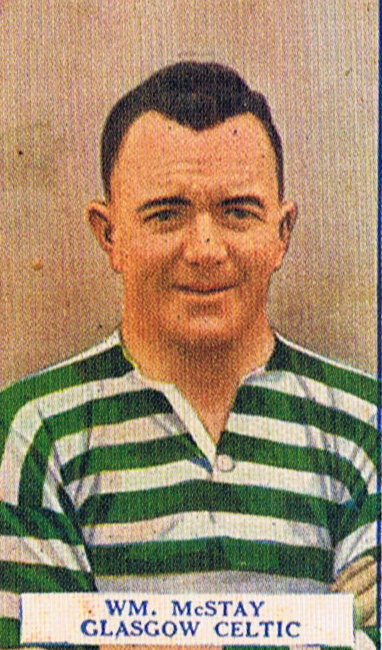 SATURDAY 10th MAY 1924 – As in 1903 and 1913, a poor season is rescued by a victory in the Glasgow Charity Cup final, this time over Rangers at Hampden in front of a crowd of about 27,000. The goals are scored by Patsy Gallacher and a great header by Willie McStay. The victory is narrow but deserved.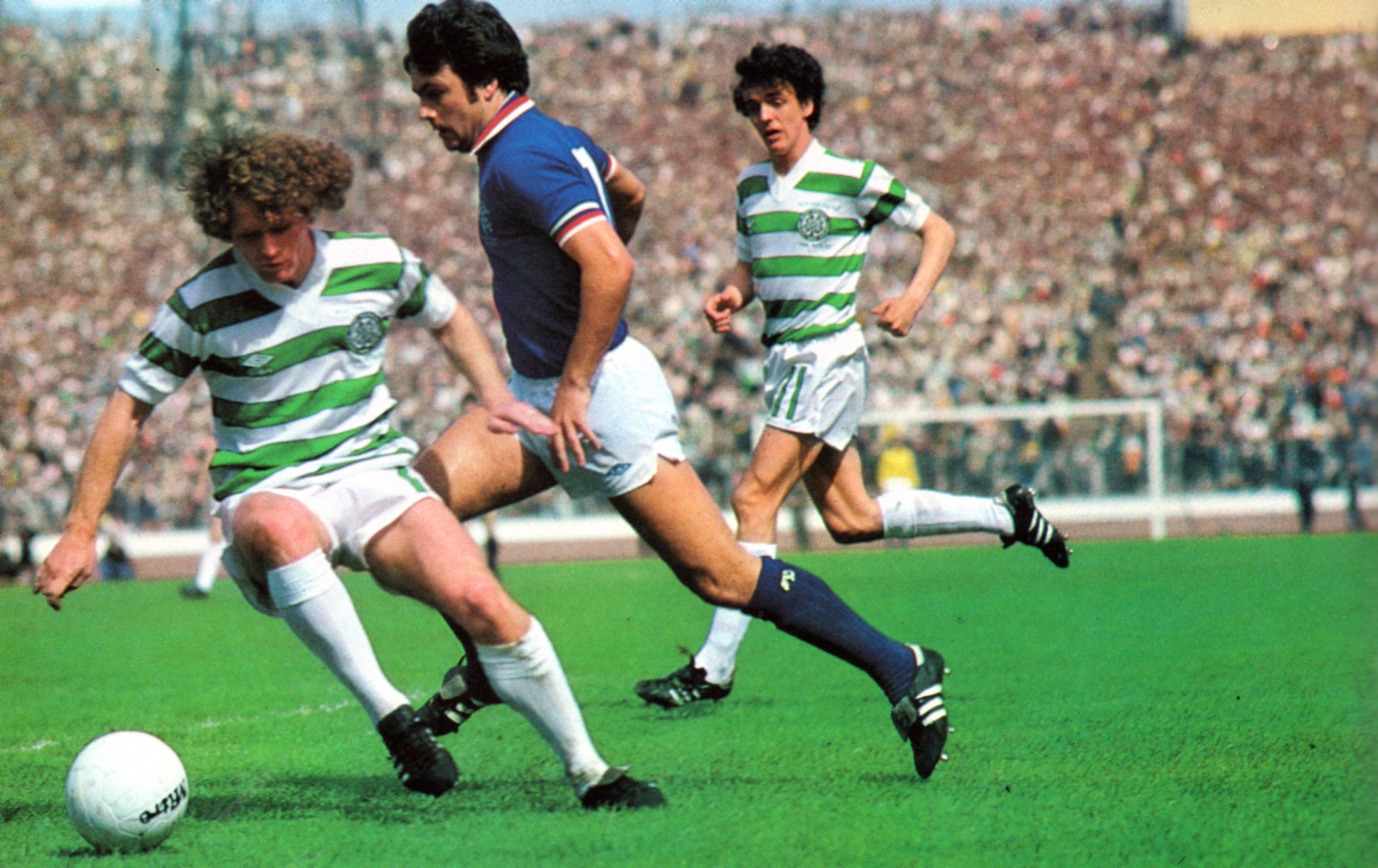 SATURDAY 10th MAY 1980 – In a Scottish Cup Final remembered for all the wrong reasons of the rioting afterwards, Celtic win the Scottish Cup for the 26th time by beating Rangers 1-0. George McCluskey scores the only goal of the game in extra time. It has been a good game, well fought by two teams determined to give their fans something to cheer them up, Celtic in particular for the League had been thrown away in a shockingly unprofessional fashion. As usually happens, all the cliches about "problems in Scottish society" are trotted out by vote-seeking politicians but the bottom line remains Celtic 1 Rangers 0.
10th May 1980, Celtic beat Rangers 1:0 (A.E.T) in the Scottish Cup final.

George McCluskey with the winner.

Game best remembered for the "Hampden Riot" afterwards. 1/2 pic.twitter.com/rajowSLT0R

— Li'l Ze (@LilZe_7) May 9, 2023
🗓️ On This Day 10th May 1980 we won the Scottish Cup 🏆🍀

▪️ A Danny McGrain shot was redirected into the net beyond Peter McCloy by George McCluskey to give us a 1-0 extra-time victory over Rang*rs.

▪️ The match is referred to as "The Hampden Riot". pic.twitter.com/iVMcBYjUJl

— Celtic Curio (@Celticcurio) May 10, 2023
10th May 1980, Celtic beat Rangers 1:0 (A.E.T) in the Scottish Cup final.
George McCluskey with the winner.
Game best remembered for the "Hampden Riots" afterwards ☘️☘️ pic.twitter.com/KHCxYWKjWF

— Willie Collow (@CollowWillie) May 10, 2023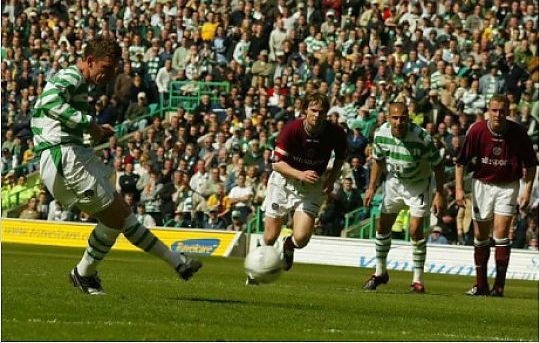 SATURDAY 10th MAY 2003 – A nervous game for Celtic and their fans, but a penalty kick from Alan Thompson is enough to see Celtic defeat Hearts 1-0 in what is the third last game of the League season. The race between Celtic and Rangers is neck and neck, and Celtic also have their UEFA Cup final against Porto on the horizon.
David Potter
10th May 1975, Paul Wilson scores this double in the Glasgow Cup final against Rangers.

Finishes 2:2 but a replay was never played. pic.twitter.com/IUbOK8Efrh

— Li'l Ze (@LilZe_7) May 9, 2023
10th May 1997, Celtic 3:0 Dundee Utd.

Cadete, Hay and Johnson. pic.twitter.com/PTLXXLtBai

— Li'l Ze (@LilZe_7) May 9, 2023
10th May 2015, Aberdeen 0:1 Celtic.

Broony with a fantastic goal starting from his tackle at the edge of our box. @ScottBrown8 pic.twitter.com/F5QgnzLFVY

— Li'l Ze (@LilZe_7) May 9, 2023