The late, great Celtic Historian David Potter's Celtic diary highlights key Celtic-related events relevant to each day, today covering 18 September…
SATURDAY 18 SEPTEMBER 1897
The infant Celtic club (still not ten years old) cannot afford another awful season like last season, and seem this year to be making a good start. Today Johnny Campbell and Alec King score the two goals at Parkhead which are enough to beat Clyde 2-1 and to put Celtic into the next round of the Glasgow Cup. A good crowd of 10,000 enjoy this Glasgow derby.
MONDAY 18 SEPTEMBER 1922
Without the ageing but still effective Alec McNair, Celtic go down 0-1 to Hibs in the Edinburgh Holiday fixture at Easter Road. Willie Crilly is playing in the centre forward position, but does not impress. He had been brilliant for Alloa last year helping them to win the Second Division, but seems incapable of making the step up to the First Division.
SATURDAY 18 SEPTEMBER 1965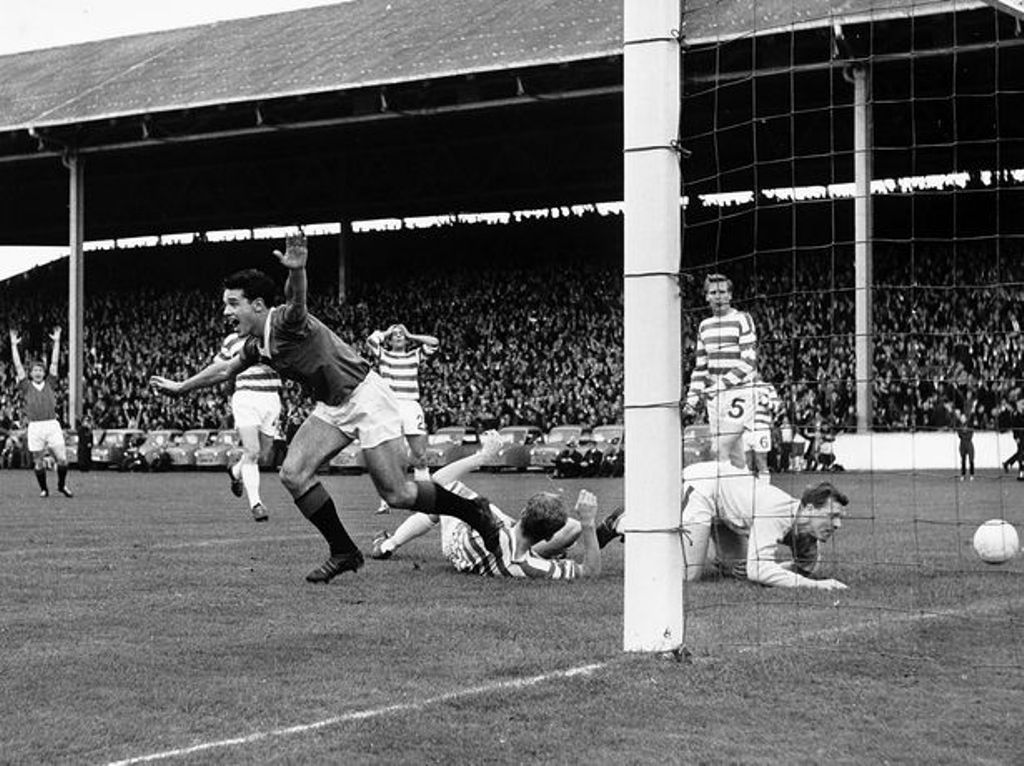 A disappointing day at Ibrox for Jock Stein's Celtic as they go down 1-2 in a narrow defeat. Billy McNeill was injured and that seemed to have a major effect on Celtic for substitutes were still not allowed. John Hughes with a penalty scored Celtic's solitary counter. 76,000 attended and the Celtic end in particular was dangerously over-crowded with many supporters climbing over the wall to get in. Big changes come after this. John Fallon loses his place in favour of Ronnie Simpson, and John Divers never plays again.
SATURDAY 18 SEPTEMBER 1982
Celtic turn on a really scintillating performance today at Fir Park, Motherwell with a 7-0 defeat of the home side, graphically described in the Press as a "massacre" and "carnage". The hero of it all is Charlie Nicholas who scores a hat-trick while Roy Aitken scores two and Frank McGarvey and Murdo MacLeod one each. Motherwell's manager is no less a man than Jock Wallace one time manager of Rangers. Celtic fans sing the praises of another Motherwell manager, Wallace's predecessor, Davie Hay.
18th September 1982, Motherwell 0:7 Celtic.

Nicholas(3), McGarvey, Murdo and Aitken(2). @CharNicholas10 @murdomacleod06 pic.twitter.com/0zRWmYwSkT

— Li'l Ze (@LilZe_7) September 17, 2023
TUESDAY 18 SEPTEMBER 2007
In another example of Celtic's inability to play away from home in Europe, the team goes down 0-2 to Shakhtar Donetsk in the first game of the sectional stage of the European Champions League. They lose two early goals and never really look like getting back into the game. It makes for dismal television viewing and for the very few fans who have actually gone to the Ukraine. Manager Gordon Strachan expresses his disappointment.
David Potter
18th September 1972, Celtic play Man Utd in a testimonial for Bobby Charlton.https://t.co/jFOmTA90eS pic.twitter.com/MRwOiHvV5p

— Li'l Ze (@LilZe_7) September 17, 2023
Morning all, on this day in 1978, Celtic signed winger Davie Provan from Kilmarnock. He turned out to be a very good acquesition and formed a good partnership on Celtic's right with Danny McGrain. Davie won 4 titles, 2 Scottish cups and 1 League cup at Celtic. pic.twitter.com/4MvdEpdaAa

— Lisbon Lion (@tirnaog_09) September 18, 2023
18th September 1985, Atlético Madrid 1:1 Celtic. pic.twitter.com/cwZjOeSapb

— Li'l Ze (@LilZe_7) September 17, 2023
18th September 1991, Celtic 2:0 Ekeren.

Nicholas double. @CharNicholas10 pic.twitter.com/0S7nZqUO3S

— Li'l Ze (@LilZe_7) September 17, 2023
18th September 2000, Dunfermline 1:2 Celtic.

Larsson with both goals.

His 2nd a beauty linking up with @Alantommo8 and the last goal he scored before chopping the famous dreadlocks. pic.twitter.com/43nxzpfJq6

— Li'l Ze (@LilZe_7) September 17, 2023
18th September 2001, Juventus 3:2 Celtic.

Petrov and Larsson. @StanPetrov19

Celtics first game in the Champions League group stages. Robbed in the last minute. pic.twitter.com/Yj4O0MBVJb

— Li'l Ze (@LilZe_7) September 17, 2023
Martin O'Neills interview after the game.👏 pic.twitter.com/UQArWQ9SfP

— Li'l Ze (@LilZe_7) September 17, 2023
18th September 2005, Hibs 0:1 Celtic.

Petrov winner. @StanPetrov19 pic.twitter.com/GRx9aMjHQn

— Li'l Ze (@LilZe_7) September 17, 2023
18th September 2014, Red Bull Salzburg 2:2 Celtic.

Wakaso and Broony. @WakasoBobby @ScottBrown8 pic.twitter.com/iXCDPmaUay

— Li'l Ze (@LilZe_7) September 17, 2023
18th September 2016, ICT 2:2 Celtic.

Rogic and Sinclair. @Tom_Rogic @Scotty_Sinclair pic.twitter.com/gmJJxRleLd

— Li'l Ze (@LilZe_7) September 17, 2023