Celtic Historian David Potter each morning on The Celtic Star looks back at key Celtic events and matches on this day starting on 25th April 1868. David's latest bestseller The Celtic Rising ~ 1965: The Year Jock Stein Changed Everything is available now in print on Celtic Star Books, and also on Amazon kindle, links below…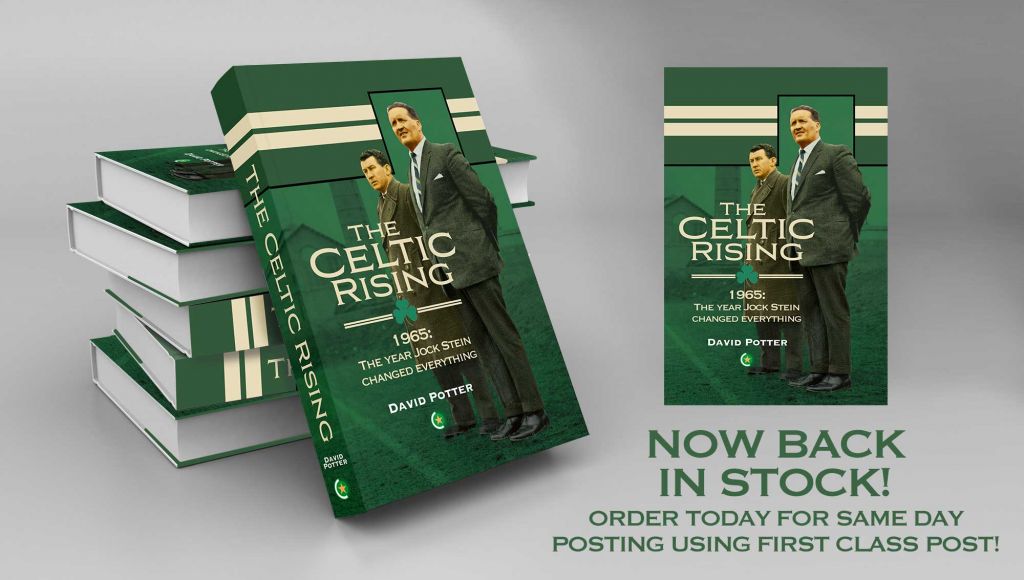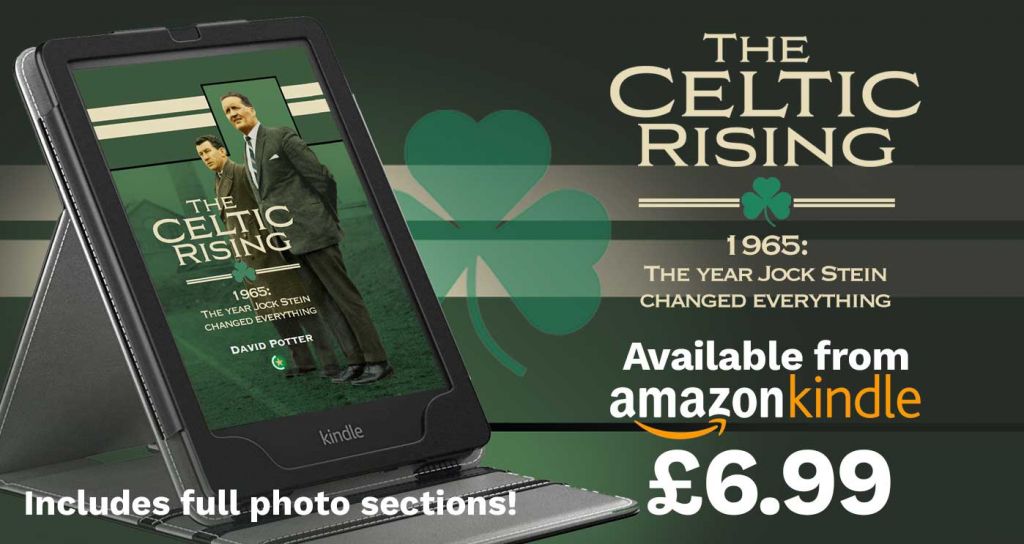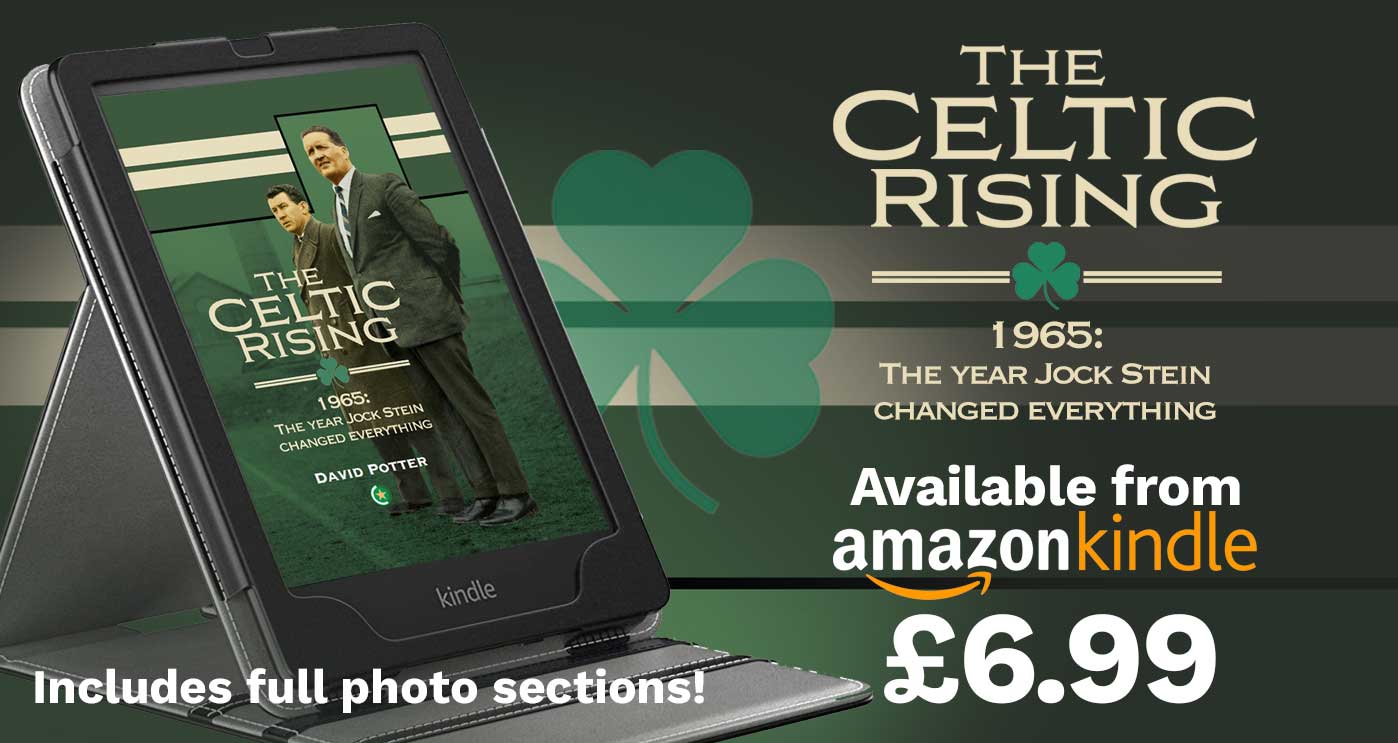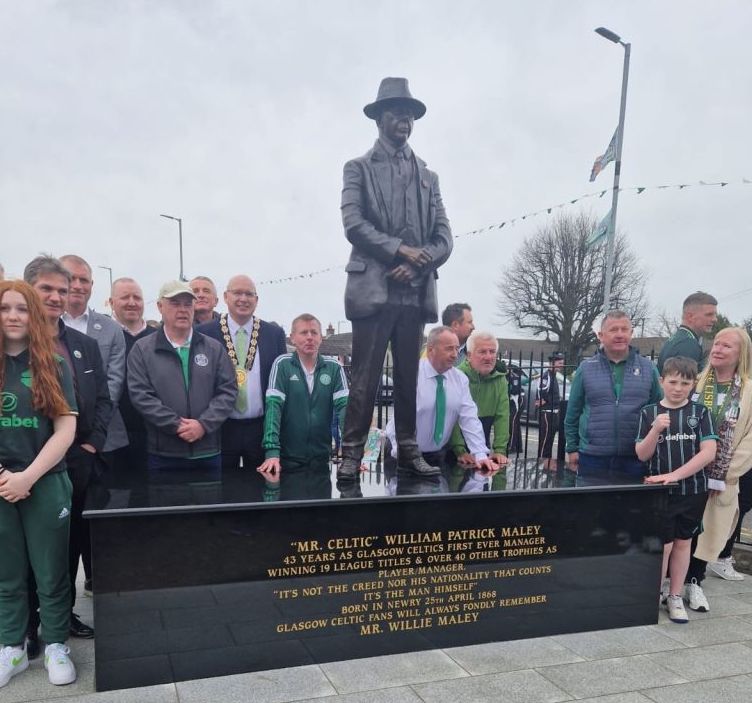 SATURDAY 25th APRIL 1868 – At Newry Military Barracks in Ireland, Mary Maley nee Montgomery wife of Sergeant Thomas Maley gives birth to her third son. He will be called William.
Born in Newry, Ireland on this day in 1868 – Willie Maley. 🍀

"My love for Celtic has been a craze. The club has been my life and I feel without it my existence would be empty indeed."

"It's not the creed nor his nationality that counts. It's the man himself." pic.twitter.com/MzFmHptnPN

— Li'l Ze (@LilZe_7) April 24, 2023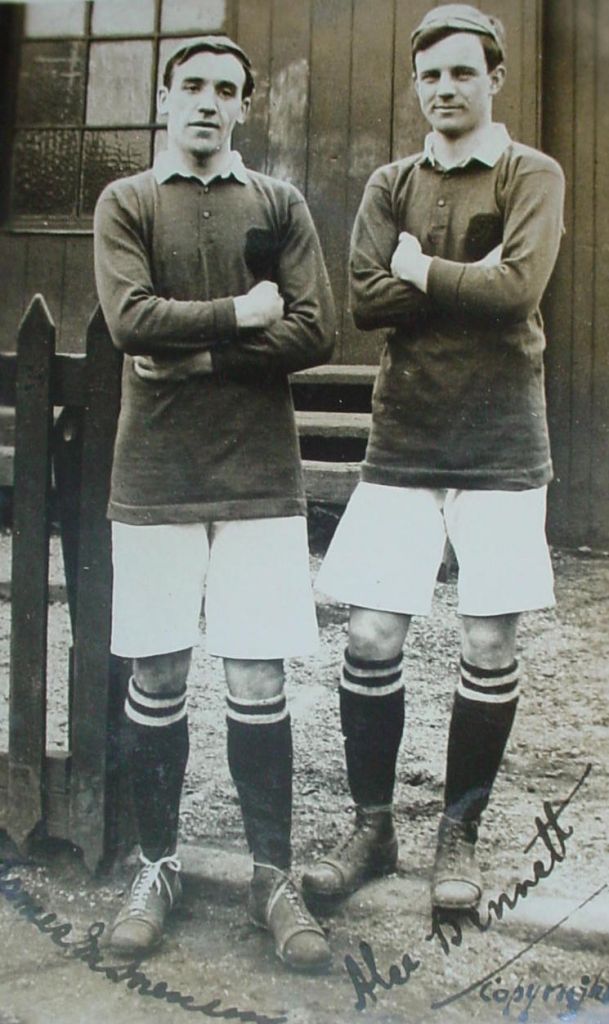 SATURDAY 25th APRIL 1908 – What a way for Willie Maley to celebrate his 40th birthday! Celtic win the Scottish League for the fourth year in a row at Ibrox, of all places, with an Alec Bennett goal. Jimmy Quinn is brutally hacked and injured and has to be taken off after 25 minutes thanks to the Rangers half-back line of May, Taylor and Galt, but sits on the bench to watch the rest of the game. Celtic fans are in rapture for they have now won the League and Cup double for two years in a row!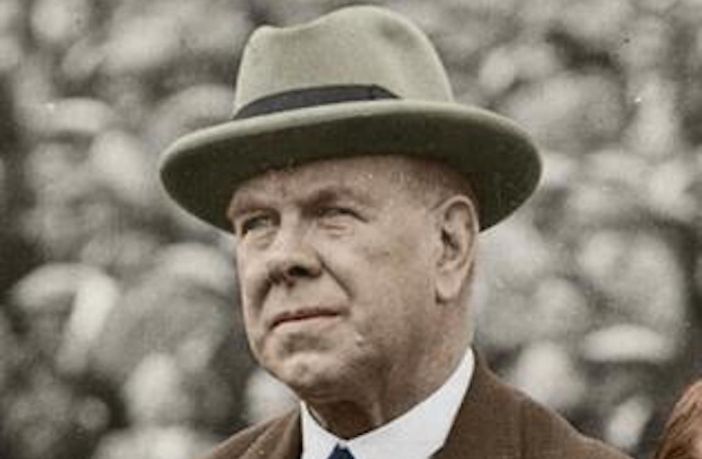 SATURDAY 25th APRIL 1936 – Willie Maley celebrates his 68th birthday by confirming winning the League. They beat Partick Thistle 3-1 at Firhill before a massive Celtic crowd who already knew they were League Champions when Rangers dropped points in mdweek. Talisman Jimmy McGrory is out injured today and he is replaced by Willie Fagan who scores twice! Captain Willie Lyon scores the other goal with a penalty.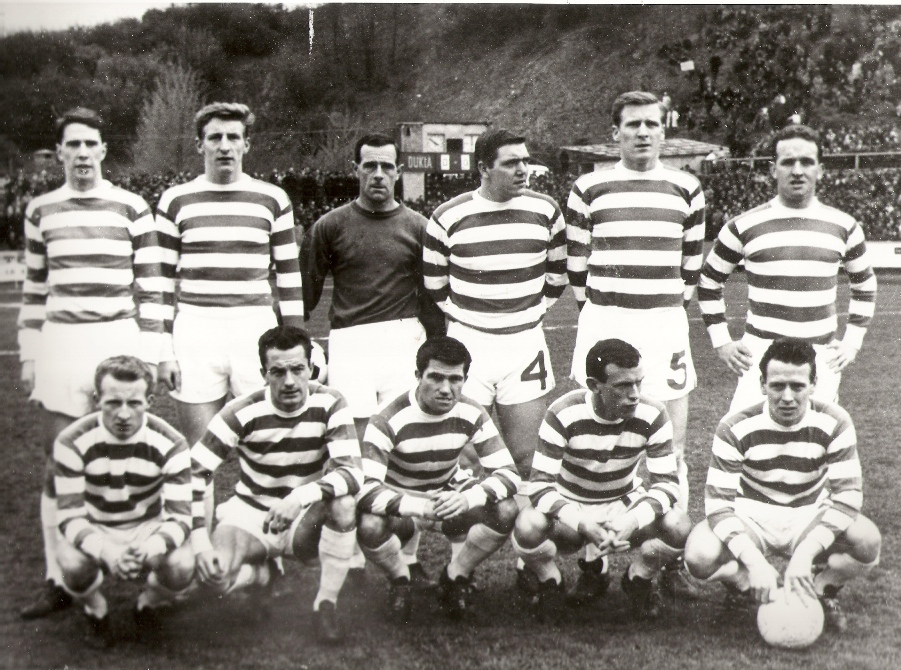 TUESDAY 25th APRIL 1967 – As a spectacle, this is a terrible game of football and it is one of the few games in Jock Stein's reign as manager that he sets out to defend, but tonight's goalless draw in Prague against the Czechoslovak army side Dukla is enough to put Celtic into the final of the European Cup – the first British team to do so. Billy McNeill, as usual, is superb, but in some ways the hero is Steve Chalmers who is the only man playing up front and he runs himself virtually into the ground. Reluctant but sincere praise is given to Celtic by the BBC for their achievement after the last painful quarter of an hour is broadcast live on the radio. TV highlights then show a strange ground down in a valley with trees growing half-way up the terracing!
25th April 1967, Dukla Prague 0:0 Celtic.

Celtic win 3:1 on aggregate to reach the European Cup Final in Lisbon. pic.twitter.com/ou0Mt25jH2

— Li'l Ze (@LilZe_7) April 24, 2023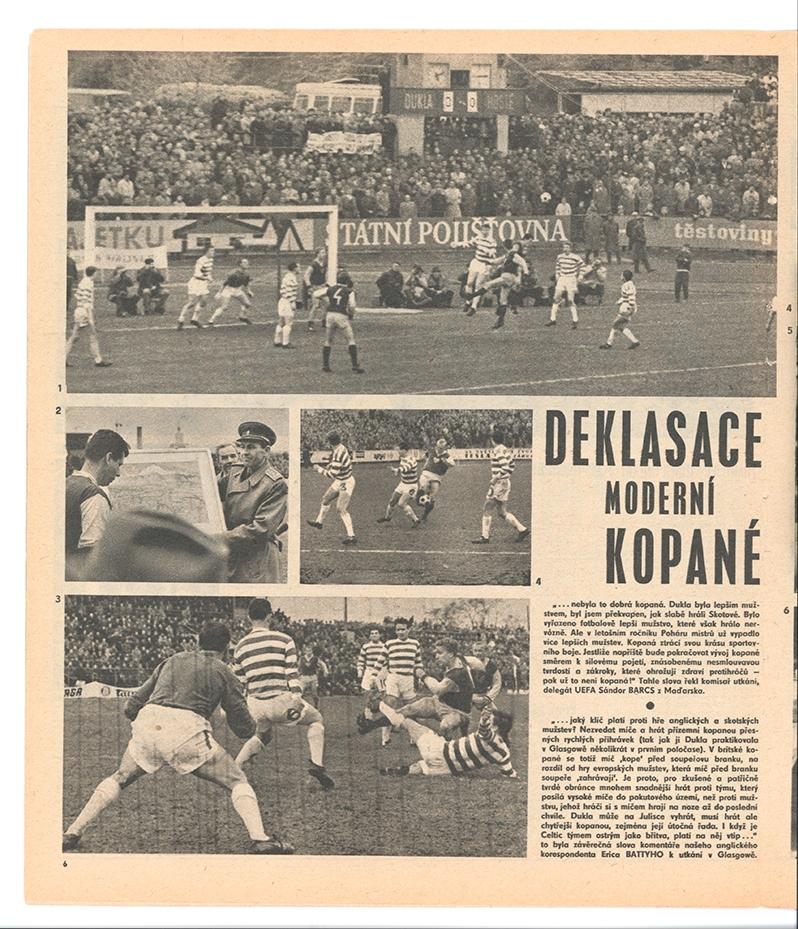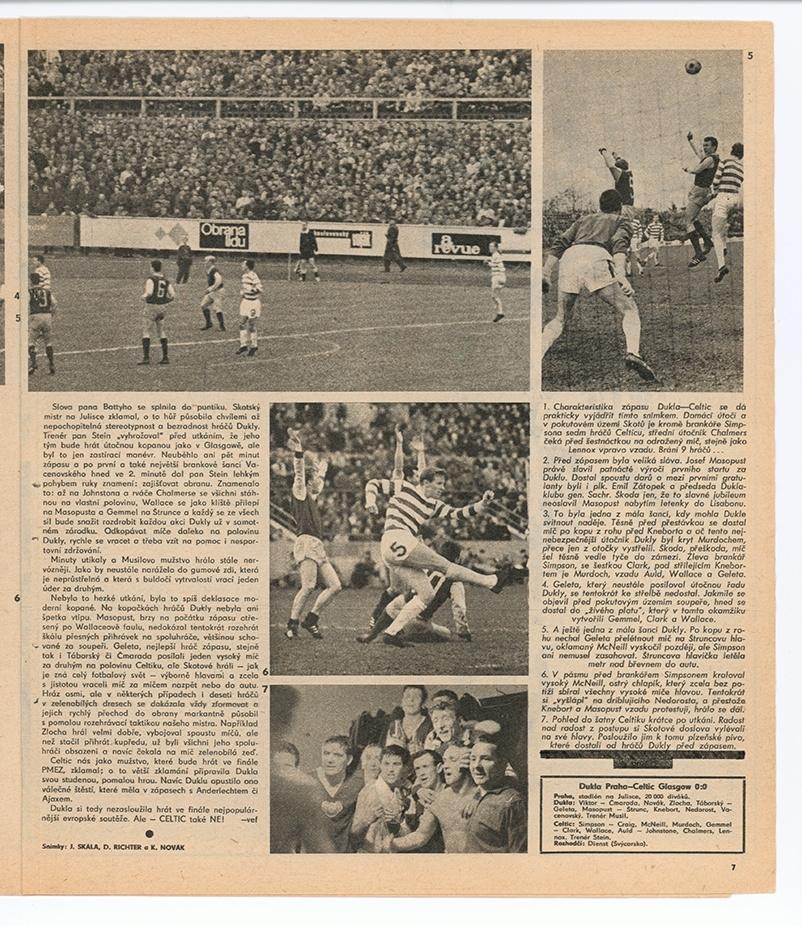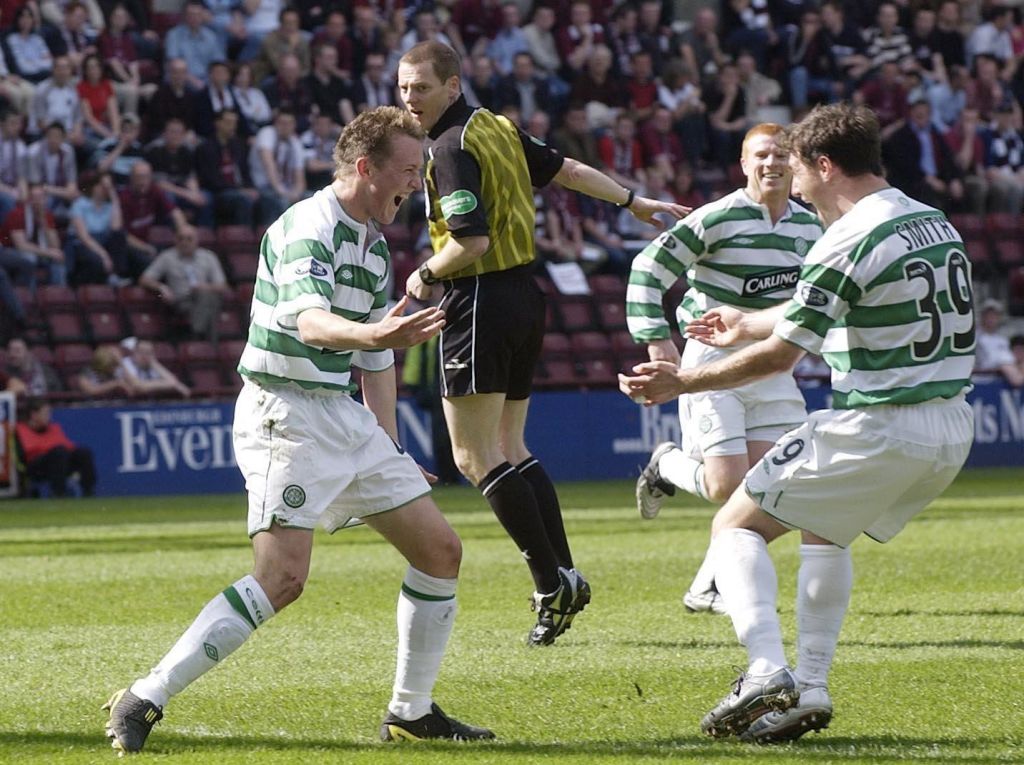 SUNDAY 25th APRIL 2004 – Debutant Aiden McGeady scores in a 1-1 draw against Hearts at Tynecastle. The League is well won, Celtic are out of Europe and Martin O'Neill can give a few youngsters a run in preparation for the only important game left, namely the Cup final against Dunfermline in a month's time.
25th April 2004, Hearts 1:1 Celtic.

Aiden McGeady scores on his debut at Tynecastle a week after the title was won. pic.twitter.com/X6oeRVt5m8

— Li'l Ze (@LilZe_7) April 24, 2023
David Potter
25th April 1981, Celtic pick up the title won a few days previous at Tannadice before a 1:1 draw against Kilmarnock.https://t.co/FoizsEiunG pic.twitter.com/cRkntGKcLj

— Li'l Ze (@LilZe_7) April 24, 2023
25th April 1987, St Mirren 1:3 Celtic.

McClair double. @BrianMcClair13

Good goal from McGarvey for St Mirren. pic.twitter.com/ld5ytQXCry

— Li'l Ze (@LilZe_7) April 24, 2023
25th April 2010, Dundee Utd 0:2 Celtic.

Kamara and Keane. pic.twitter.com/oQbkZdDjqQ

— Li'l Ze (@LilZe_7) April 24, 2023