Celtic Historian David Potter each morning on The Celtic Star looks back at key Celtic events and matches on this day starting on 5th May 1892. David's latest bestseller The Celtic Rising ~ 1965: The Year Jock Stein Changed Everything is available now in print on Celtic Star Books, and also on Amazon kindle, links below…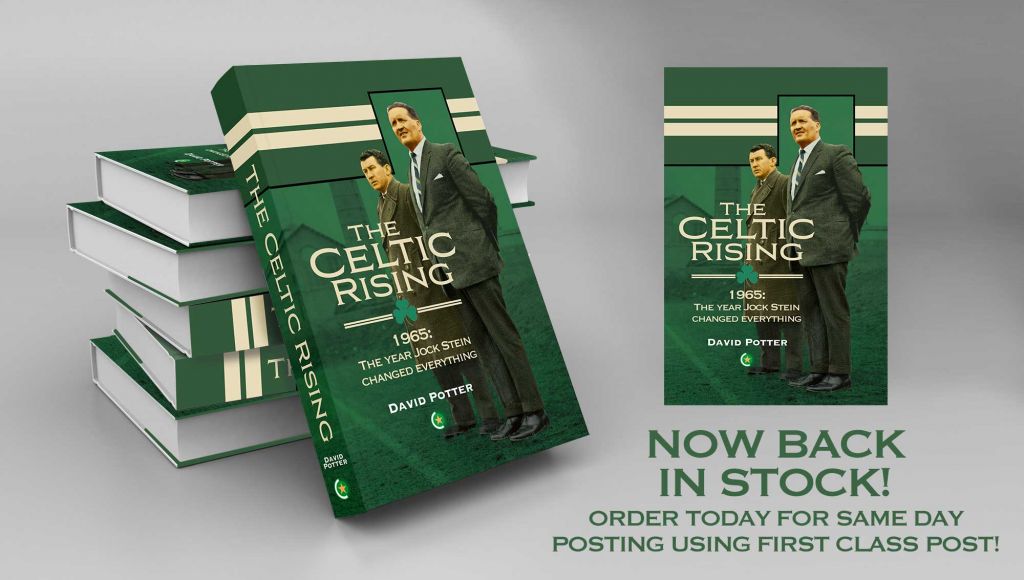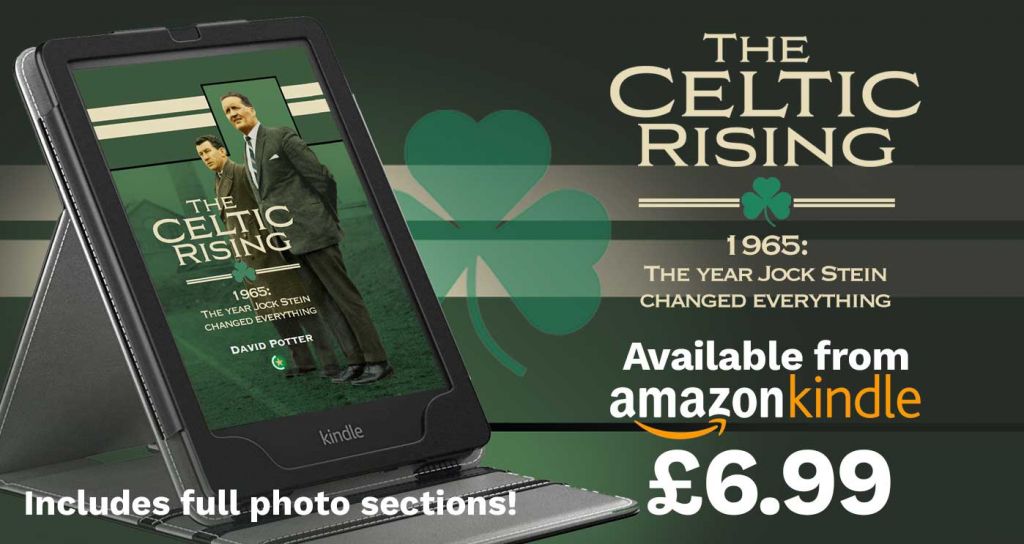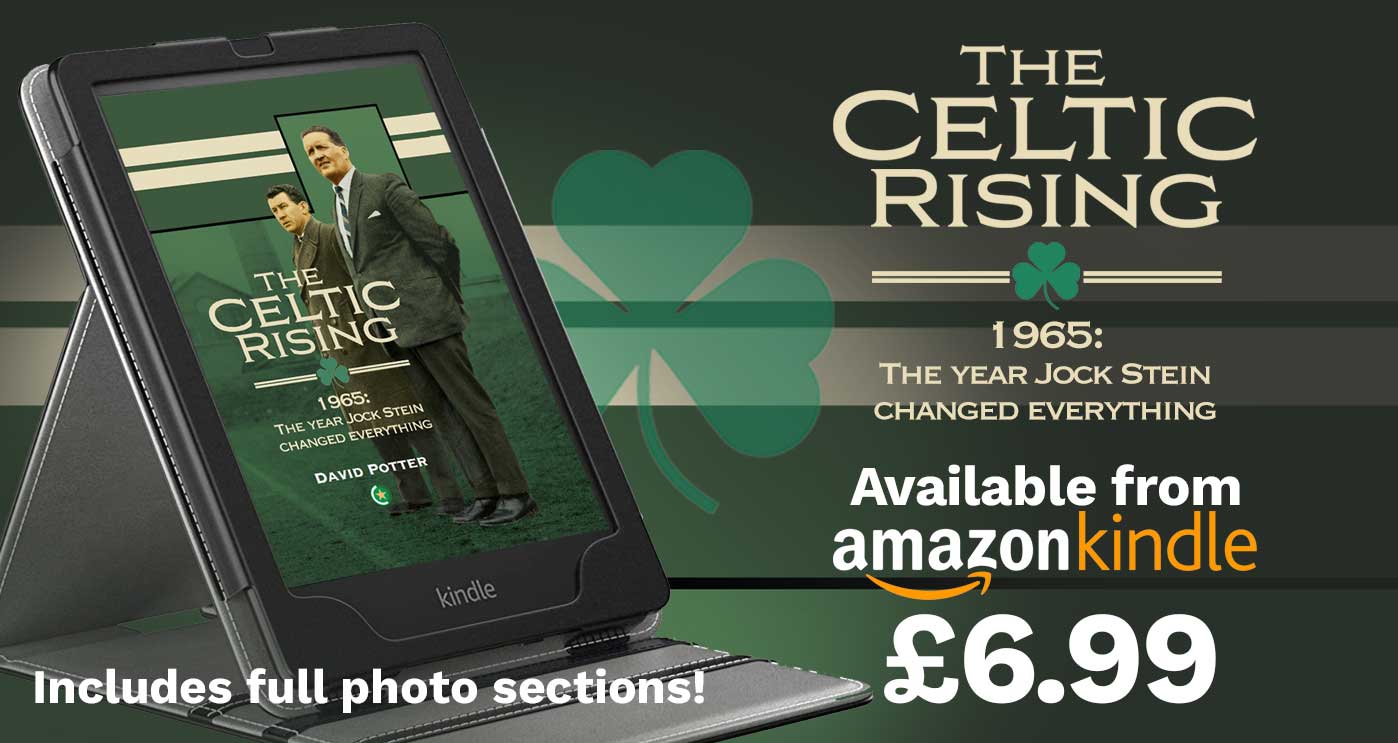 THURSDAY 5th MAY 1892 – Celtic travel to Tontine Park, Renton to beat the home side 4-0 in a Scottish League fixture. Neil McCallum and Sandy McMahon score twice each before a crowd of 2,000. Earlier that day the SFA had voted down a proposal that would have legalised professionalism. Celtic and John McLaughlin in particular are in favour of professionalism which has been legal in England for years.
SATURDAY 5th MAY 1934 – A meagre crowd of 6,000 are at Hampden Park to see Celtic beat Third Lanark 4-1 and reach the final of the Glasgow Charity Cup final. Frank O'Donnell who has led the attack since the injury to Jimmy McGrory scored a hat-trick and Johnny Crum scored the other.
SATURDAY 5th MAY 1945 – It is believed (but it cannot be proved!) that this was the day that Hitler committed suicide, and VE Day is only three days away, but more to the point, Celtic reach the final of the Glasgow Charity Cup by beating Partick Thistle 9-2 on corners when the score on goals was 1-1. 19,857 were there. John McPhail scored Celtic's goal.
SATURDAY 5th MAY 1973 – An unfortunate day for Celtic as they go down 2-3 to Rangers in the Scottish Cup final. Naturally the Scottish Press go into overdrive (true colours are usually raised when Rangers win) but in fact it was a very close game with Celtic having as much of the play as Rangers did. Kenny Dalglish and George Connelly (with a penalty) were Celtic's scorers. It was a better day for Sunderland who won the English Cup for only the second time in their history by beating Leeds United at Wembley.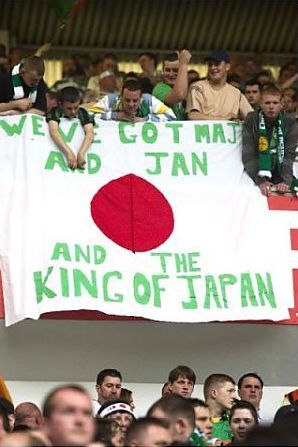 SATURDAY 5th MAY 2007 – It is as well that the Scottish League was won a fortnight ago, because this was a sub-standard performance by Celtic as they go down 0-2 to Rangers at Ibrox. Naturally there is the passion and the complaints about refereeing decisions, but the main emotion is disappointment. There is still the Scottish Cup final against Dunfermline to come, but there is a genuine fear that this Celtic side is running out of steam.
David Potter
5th May 1984, Hearts 1:1 Celtic.

Tommy Burns. pic.twitter.com/VZRCVWHGxB

— Li'l Ze (@LilZe_7) May 4, 2023
10 years ago today, Ross County 1:1 Celtic.

Stokes. pic.twitter.com/NJPELR4mJr

— Li'l Ze (@LilZe_7) May 4, 2023