LEIGH GRIFFITHS with his late winning goal against Rosenborg which kick-started Celtic's faltering European campaign this season, jumped to joint fifth spot in the club's all-time European goal-scorers list.
That was his 13th goal in European competition for Celtic, putting him on level terms with legends Stevie Chalmers and Willie Wallace and just one behind their fellow Lisbon Lion Bobby Lennox.
Of course the Lions didn't have to go through the summer qualifying matches and there were no group stages but nevertheless his tally puts Griffiths in very decent company.
Still, there's been a lack of momentum about Leigh Griffiths' season and that frustratingly for him, the club and the support, that has been a feature for the past year or two. He just can't seem to put a run of games together to get himself up to speed and a return to the form he showed in that season before Brendan arrived when his 40 goals almost single-handedly ensured the title win.
You write Griffiths off at your peril though. The passion and the desire to get out there and score goals remains just as strong.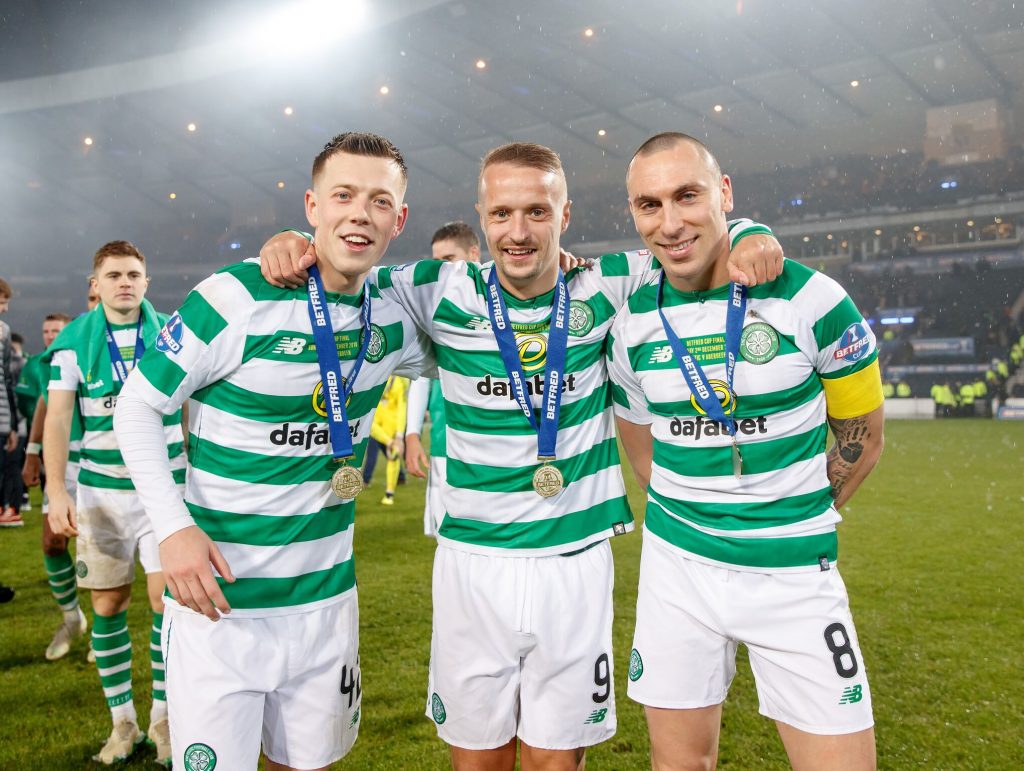 "I like proving people wrong and shutting them up. There were a lot of people who didn't think I'd be able to cut it here and that I would be away the first chance the manager got.
"But I've been here for a long time now and the fact that he just gave me a four-year deal shows he has faith in me," Griffiths stated.
"So I don't think I have to prove anything to anyone now, not really. The manager has said publicly that he knows what I can do, as do the other managers I've worked for. The gaffer knows how far I can go in the game.
On his European goalscoring exploits, it's probably not something that the player pays too much attention to.
"It's nice to have scored so many and, having signed that new four-year contract, I've been given the chance to add to that total.
"To be honest, I'm not sure about Celtic's European goal scorers' records but I can't be far away from the top five.
"Listen, it doesn't matter which competition you're scoring in as long as you're doing your job. That's the most important thing. I don't go searching for records myself. But people put it online, especially on Twitter, saying you're close to this or that record.
"So I'll have a quick glance and, if I'm up there, I'll take pride in it. And I've still got a long way to go, so I'll add to those totals.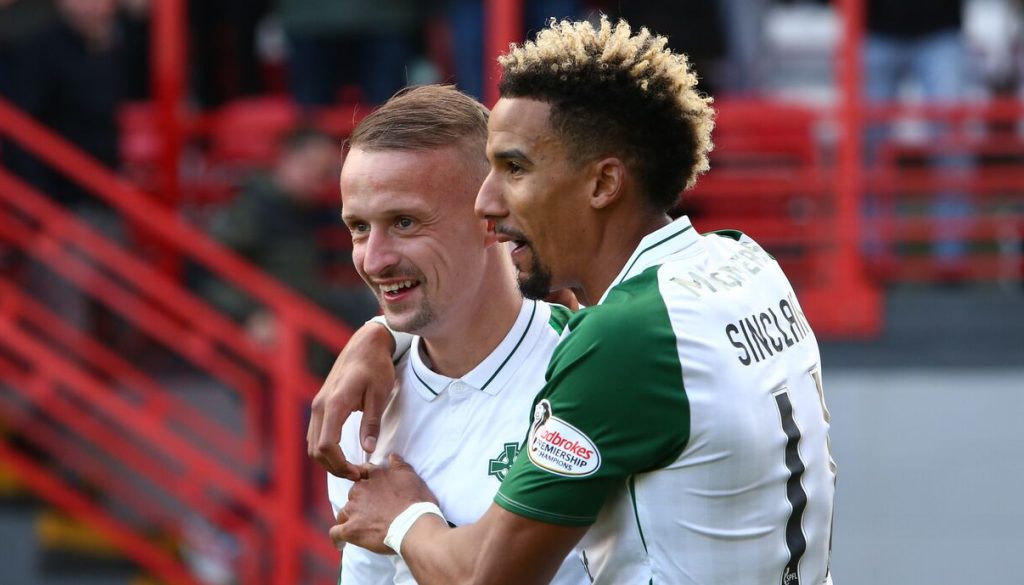 "Obviously there's a lot of prestige attached to European goals and, when you look at the list and see that you're close to a certain player, then you want to emulate them.
"I know Henrik has scored more than anyone else (35 times) and, if I could get half as many as he did then I'll be doing well. Getting 100 goals for the club earlier this season was a real milestone and my next target is to see how close I can get to 200."
Griffiths would like nothing more that to get 100% fit for an extended period of time so we can all see his rattle through that target.
"It's obviously been a year of mixed emotions for me, with being injured the low point. But joining the 100 club was a great moment. Hopefully, I've a lot more goals left in me. The Rosenborg goal was nice.
"There was obviously a lot of frustration in the celebration. But any goal you score is important regardless of whether it is a tap-in or a 30-yard strike. They are all important to you.
"It helped us get three points on the board straight away. We have kicked on from there. That put us in good stead. The next two games were difficult but we bounced back with two victories.
"Now we need a point to go through. But I think we will be going all out to get a win."
Griffiths reckons that there's no chance in Celtic playing for the draw that they need to progress tomorrow evening against a Salzburg side coming to Glasgow with a played 5 won 5, 100% record to defend.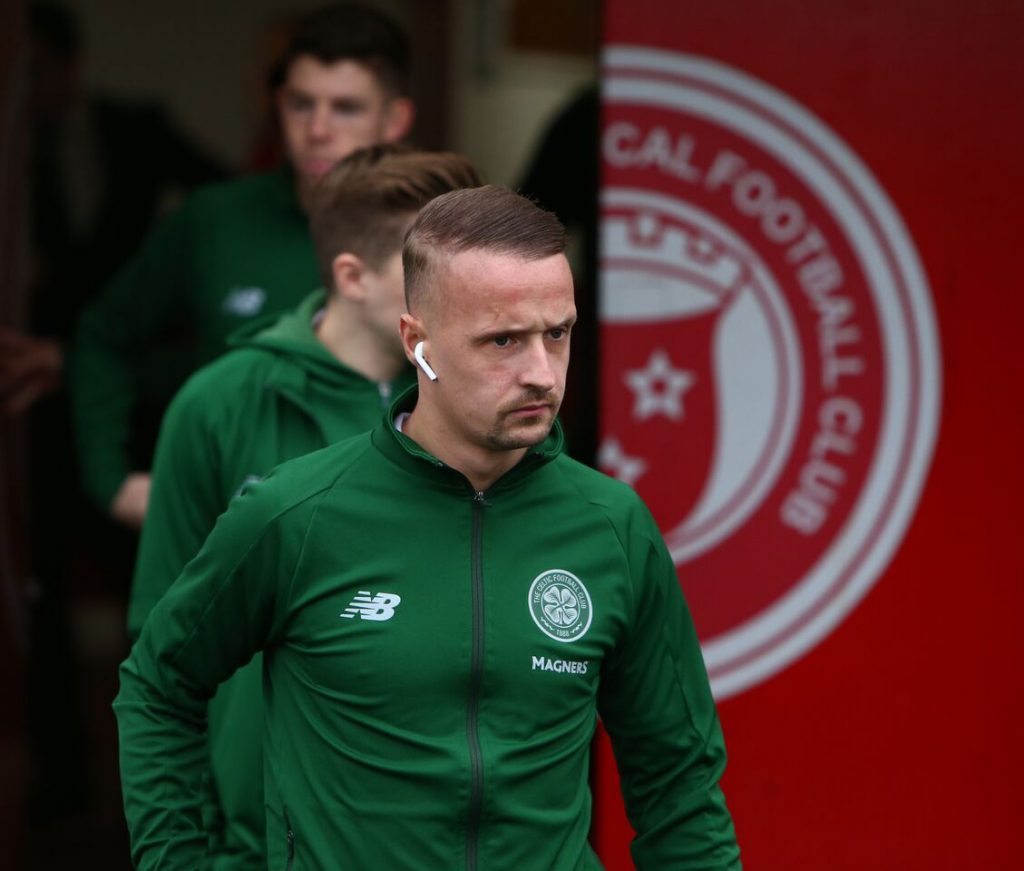 Celtic Park will be their toughest challenge and Celtic have hit top form just at the right time. It could be some game!
"I don't think it's any manager's make-up to do that. It's nice that we only need a draw, but there will be a full house at Celtic Park roaring us on for the win," The Celtic striker noted.
"We're finishing the group against the most difficult opponents in it, but our task might be eased a little now that they're already through.
"I always want to make an impact and give the manager food for thought. But that is up to me, how I go about my game and how I play. At times you can have an off day. But I am always fully focused on doing well.
"I am feeling fresh. I am feeling good and ready to go whenever the gaffer needs me."