Credit is where it's due to Celtic on this one, three signings announced on one day and at the start rather than the end of the transfer window is quite a departure from the norm. If this is the support Michael Nicholson intends to give to Ange Postecoglou as he attempts to build a team fully capable of implementing his vision for the club, then early indications are we may have a somewhat more proactive CEO than the last but one!
It's early days perhaps to get carried away but it is not just the timely manner of the new recruits being added to the squad, it is that fact all three appear to be players who can impact the first team immediately and all three appear to be as versatile as they are talented.
Celtic in Yosuke Ideguchi will be getting a hungry player, and one who will be looking to grab an opportunity to show he was written off far too early. At 25 Celtic could well be about to sign a really talented footballer and one heading into his peak years, a real team player and one who could be a vital cog in Celtic's midfield.
It may be seen as a gamble to sign Ideguchi, given his previous experiences of British football. But for me it's a gamble both sides of this transfer deal should embrace. He is a superbly talented footballer in his position, and Celtic, under Postecoglou could be the ideal place for the player to address some unfair and unwarranted judgement calls on his career so far, and that will be entirely to the benefit of Celtic.
In Daizen Maeda we are getting the J League's top forward, a predatory striker with incredible acceleration and one suited entirely to Ange Postecoglou's system of play. Allied to an ability, if required, to play several positions, Maeda's signing could have a significant impact on the title race next year.
He's certainly a player I'd fear in any opposition line-up, as such I more than welcome in ours. He's also a player who, clearly aware of any weaknesses, plays on his strengths and demands the ball where he wants it so as to mitigate those deficiencies. And with the right coaching Maeda is more than capable of improving further still, as he has shown by his ability to play several positions and turn himself from effective inverted winger into a top striker in Japan.
In Reo Hatate, Celtic again look to have unearthed a fine prospect from the J- League, and possibly the one with the most improvement still likely to occur in comparison to his more experienced teammates. Hatate is a technical player, but his incessant movement and pressing are ideal attributes for Ange Postecoglou's high intensity football. His work rate is unquestionable, so even on an off day Reo Hatate will contribute, as such his teamwork is up there with any of his attributes.
Hatate's versatility will of course be welcomed in a squad high on numbers but apparently lacking in players Ange Postecoglou can effectively trust entirely to carry out his playing philosophy. In Hatate, Ange Postecoglou has certainly found one who can, and his ability to link the play as well as an aptitude for winning back possession above all other attributes, will surely see him deployed predominately in the positions currently taken up by David Turnbull and by Tom Rogic. The signing of Reo Hatate would be both exciting and timely for a Celtic team short on contributors to a key area of the team, and with David Turnbull unavailable through injury his early introduction to the squad could not come at a better time.
Some may tell me something different but purely from recollection, this is the first time I can remember Celtic unveiling three signings on the one day since John Hartson, Steve Guppy and Momo Sylla signed in the summer of 2001.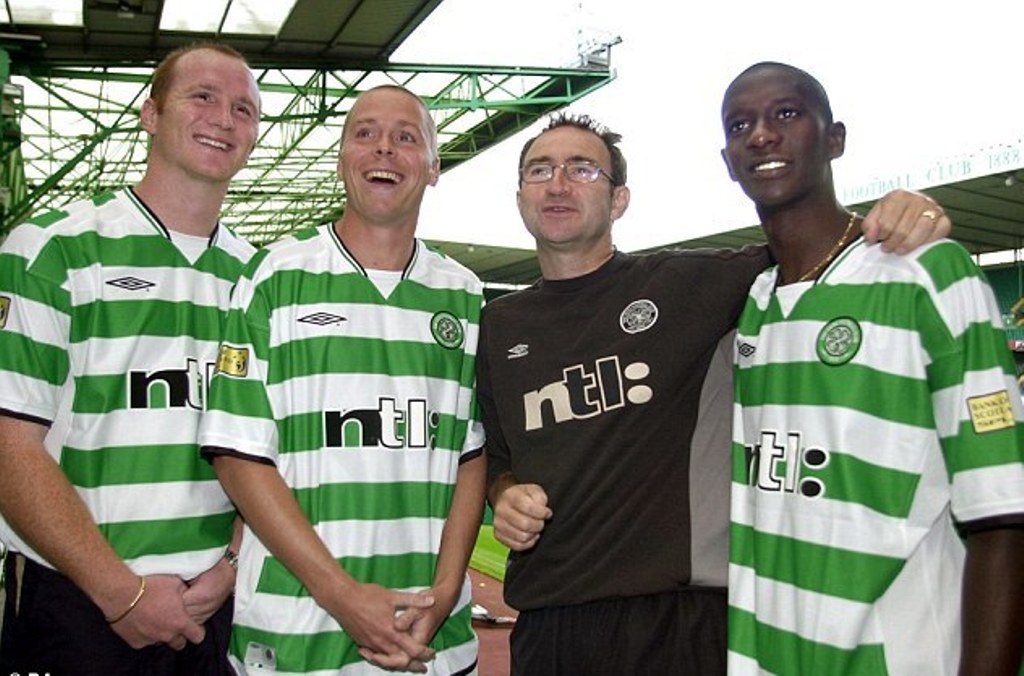 It's fair to say all three players made a contribution to Celtic 20 years ago, but today's new signings look talented players in their own right, and with their peak years still to come Celtic may have handed themselves their own triple booster ahead of a New Year treble challenge.
Niall J