Jock Stein and Walter Smith are the only two men to have been in the position Neil Lennon found himself in yesterday. On the eve of a new season and with nine consecutive titles won, these three managers all had the opportunity to consider the scale of the achievement that adding just one more title to that incredible total would mean in the story of Scottish football.
Stein was the trailblazer, he was already in uncharted territory after his glorious decade which also included two European Cup Final appearances, the highlight being that day in Lisbon when Celtic beat Inter Milan to win the European Cup.
Smith equalled Stein's Nine-in-a-Row but without the European glory so he wasn't first and there was no icing on his cake so the urge to get to ten to beat Stein's record must have been considerable. But it was someone from that second European Cup Final Stein took Celtic to, in Milan on 6 May 1970 – Wim Jansen – who would have a huge impact in his one and only season managing in Scotland. He came here stopped the Rangers Ten and went back home to Holland. The former Feyenoord midfielder nevertheless helped set up what Neil Lennon can finish when his Celtic side beat St Johnstone on the final day of the 1997/98 season on 9 May 1998.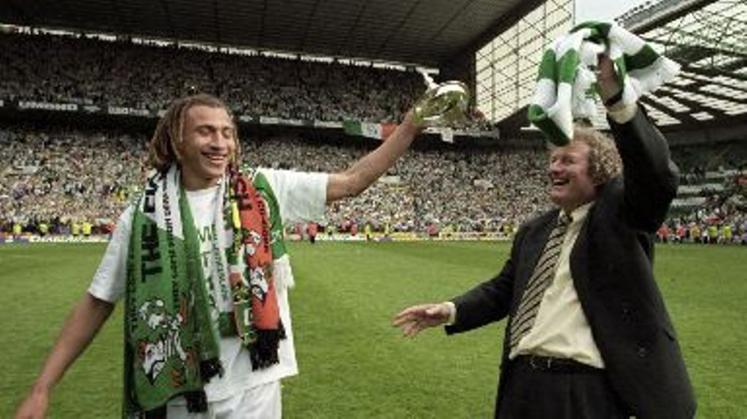 Jansen should be a guest of honour at Celtic should Neil Lennon achieve the magical Ten this season, because the Dutchman made it possible by derailing the Ibrox charge, leaving then as the second club to reach nine but no better than that.
"There has been Ten-in-a-Row chat for the last three or four years. When we won seven people were talking it. When we won eight, it was all about getting to nine, now it's TEN," Neil Lennon said at his media conference yesterday, as reported in Daily Record.
"It's no different and we just try and do what we normally do, which is just try and block it out and concentrate on the job in hand.
"I don't think the pressure's as intense as it was over the previous two seasons, but it'll still be heavy.
"It'll be down to the rest to try and stop this group of players, they've been magnificent over the last six or seven seasons in terms of consistency in winning trophies and I'll look them in the eye tomorrow and see if they want more of that. I'm sure they will."
Lennon of course started it all off, winning the first three of the nine flags that will be flying above the North stand tomorrow afternoon. Ronny Delia then Brendan Rodgers added two apiece taking us up to seven before Lenny returned to Paradise to win eight and nine and set himself and his players up for a crack at the MAGICAL TEN.
A true Celtic man 🍀pic.twitter.com/4GIqDEcOVD

— 🍀 Celtic1967.com 🍀 (@Celtic1967_com) August 1, 2020
But as Celtic manager he also has to keep an eye on what lies beyond over the Ten-in-a-Row horizon.
"It's not just about this season, it's about seasons after that in terms of developing young players and integrating them into the squad and bringing in new players allied to the core that we've got already.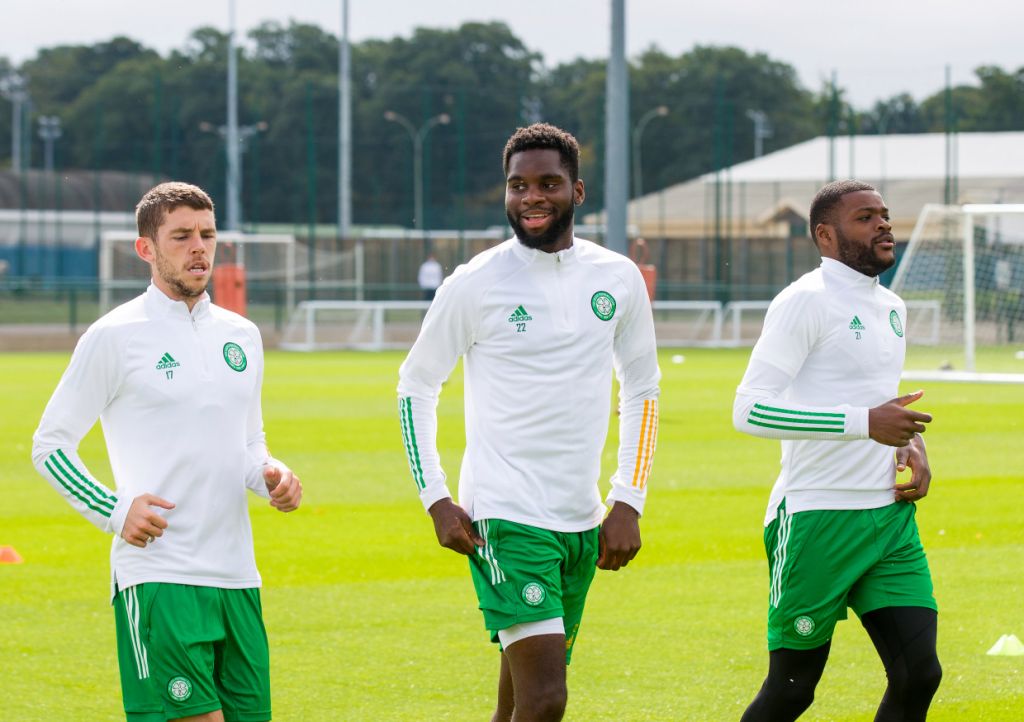 "So this season we are again looking to achieve the Champions League group stage. Trying to get through the qualifiers will be again immensely difficult, but it's not beyond us.
"Then we will be defending all the trophies as best we can. Everything doesn't just stop at the end of this season if we achieve Ten.
"The club will go on and there are players here we want to bring through. Some of the younger players around it and new players we have brought in. Hopefully we will add one or two more as well.
"The main focus – as with any season – is to try and win the title but it doesn't stop after this season. We look to go on again while trying very much to stay in the present."
ALSO ON THE CELTIC STAR…
The most historic of domestic football seasons in Celtic's history – Here we go, Ten-in-a-Row | The Celtic Star https://t.co/X6Zx1ceh6k

— The Celtic Star Editor – INVINCIBLE (@CelticStarMag) August 1, 2020