FRASER FORSTER is loving being back 'home' at Celtic. After Cluj helped themselves to four in August just before Neil Lennon completed the season long loan deal with Southampton to bring the big Englishman back, you sort of sensed that there was going to a Cluj 0 scoreline in midweek – and so it turned out. What a difference the big fella makes! So for one or two defections and penalty kicks have got past him but nothing else. And he's only going to get better as he re-gains his own match sharpness.
He certainly loved being back in Paradise for a big European night under the lights. He also has plenty of sympathy for Craig Gordon who has been forced to sit on the bench and watch, just as Forster was at Southampton after losing his place through injury.
"It's brilliant, just the way I remembered the old European nights. The atmosphere was fantastic, but the most important thing was to get a good result.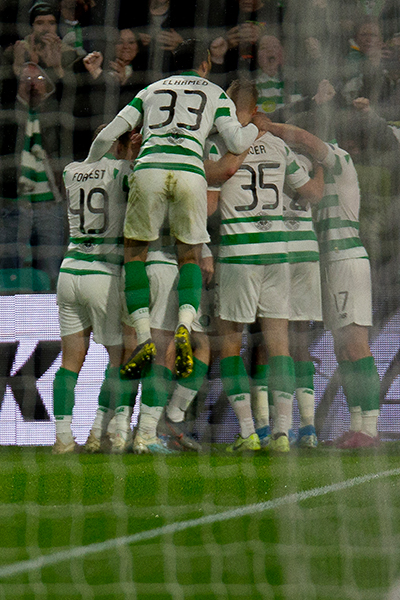 "We were bang at it from the start. We had a lot of chances in the first half and on another day should have gone in more than 1-0 up, so the second goal was key. The way the lads played made sure I was limited in what I had to do, so it was nice to get the clean sheet and move on," The Wall said to the Media, as reported by Scottish Sun.
"I feel good but I felt good from the very first game I played in when I came back up the road. I didn't play a lot in pre-season at Southampton but I have looked after myself well.
"I'd never had let myself go, no matter how long I was out of things. I've always been professional and worked as hard as I can so I could feel like this when the chance came along. It's hard being a keeper when you're not playing, it can be so frustrating, so I know more than anyone how Craig Gordon feels just now.
"All I've ever tried to do when I've been out is be the best guy for the one who's playing, because that's just the way it goes. You try to be a good team-mate, to help and to encourage, because it's not the other guy's fault that you're not playing.
"It's a team game and you don't want to drag everyone else down, so whether I play or don't play I'll alway give my best. And most of all, I'll always be ready to play, because if we want to win things then ultimately it will take all of us as a squad."
Forster realises that at a club the size of Celtic there is always going to be competition for starting places all over the pitch and that's what drives players on to become even better.
"It's crucial that you have that competition when there are so many games. Everyone's going to play at some point and that gets the best out of the players in the team.
"You can't take your foot off the gas because there's always someone breathing down your neck, ready to take your place. It's a good situation to be in, to be top of the league and top of our Europa League group.
"We go into the double-header against Lazio full of confidence off the back of the Cluj game and a good point away to Rennes in the first game. It looks like one of those groups where everyone can beat everyone else, so we'll have to keep on being bang at it in every game, home and away.
"I was pleased for all the lads on Thursday, but especially for Mo Elyounoussi, who I was with at Southampton and who'd had a tough year of his own after arriving at the club.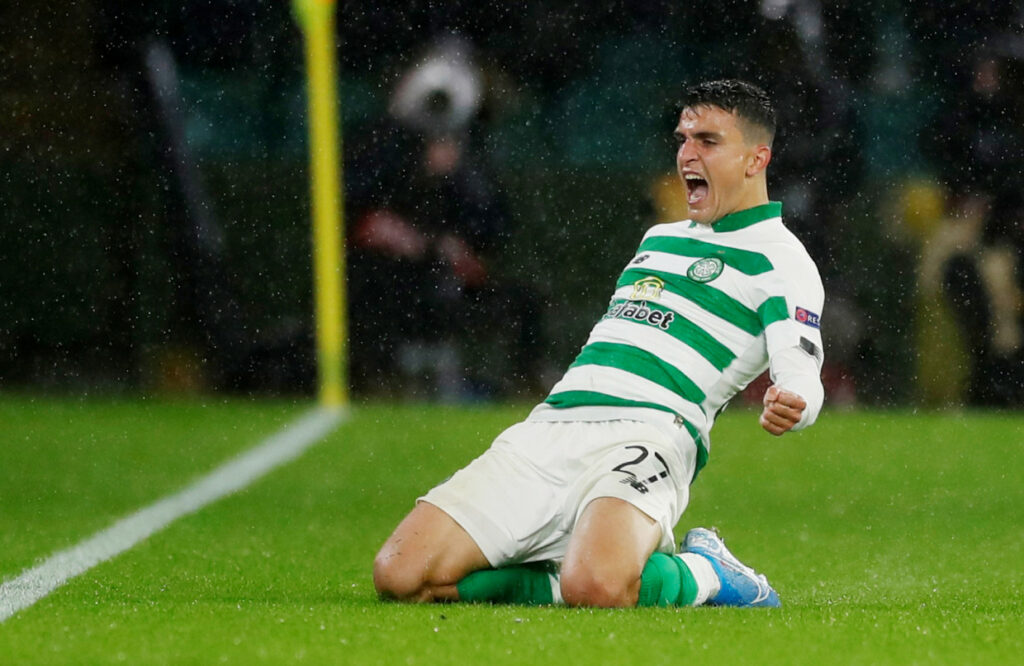 "His goal against Cluj will do him the world of good and it capped off a brilliant performance. He's a fantastic technical player, great touch and ability. He probably doesn't have the same pace that Jamesy Forrest brings on the other side, but he has fantastic attributes and has done it at international level over the past few years.
"A run of games will do him good and I'm sure he will build on what he did on Thursday. Same goes for all the lads, because they never stopped running. You look at Ryan Christie and Mo, the distance they have covered and the workrate they put in, it makes it much easier for us at the back.
"They put the Cluj centre-halves under a lot of pressure and that's credit to them. Everyone chipped in to a great result.
"Game by game, the back four's binding. The more we play as a unit the better an understanding we'll develop. All the successful teams have had a strong back four and very few changes within it. If we build that, the rest can go forward and express themselves with a bit more freedom."