I'll start of by quoting front man for rock band Muse, Matt Bellamy. He was interviewed about playing to huge crowds and what it takes to carry it off consistently.
"Playing to a stadium is not for everyone because you are essentially gambling, big-time. You have to go all in on production. You can't hold back".
Celtic have gambled all summer. Cluj at home was a 90 minute window to an entire summer. Unnecessary gambling. Let's deal with the game itself.
The thing that stood out for me was a simple tactic from the opposition. They didn't fancy playing us, they really didn't. Cluj thought we were better than them, in fact they knew we were better.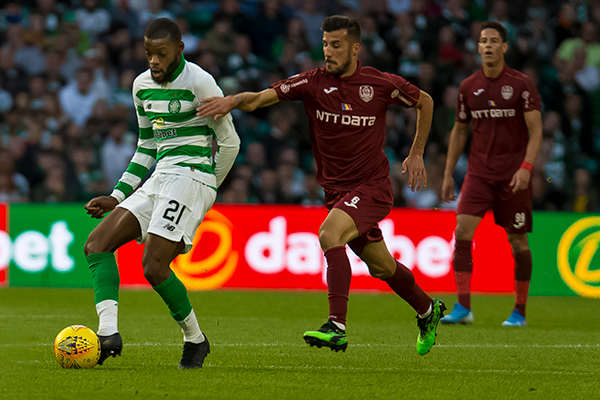 The Romanians had one chance. Our weakness at the back by way of an unsettled and constantly evolving back four. Force mistakes and take advantage of unforced errors was the game plan. The opportunity to pounce on our errors that this instability may give them offered them oxygen where they should have been without breath.
Cluj fancied their chances elsewhere than from open play. They gambled and took to the table with a weaker hand than Celtic and staked it all on Celtic hanging themselves. They wagered on taking advantage of the uncertainty in Celtic's play their manager Dan Petrescu had clearly told them would arise.
From a Celtic perspective we gave them hope from the very beginning. We showed our hand early. Instead of sticking we twisted. Boli Bolignoli is the only left back at the club. He's been shaky defensively but his position is covered at present only by him. Instead we visited the Brendan Rodgers tactical graveyard and played Callum McGregor at left back. That's not actually such a bad decision if you can still play Callum McGregor beside Scott Brown. Sadly there is only one.
If Callum plays as a defender we have no-one to complement Scott Brown in the middle of the park. You are immediately gambling by playing Olivier Ntcham. Not because he's a bad player but because you never know what you're going to get. Is that gamble worth taking?
At home to Dunfermline on Saturday knock your socks off. You have less room for error, marginal opportunity for the opposition to take advantage. Against a battle knarled champions league qualifying outfit? No. You'll wager taking a risk too far.
Not because McGregor isn't the best left back at Celtic. He probably is. It's because he's the best central midfielder at the club. You can get away with errors at full back, you can't get away with a poorer relation in midfield to allow that experiment, not in a game of this magnitude.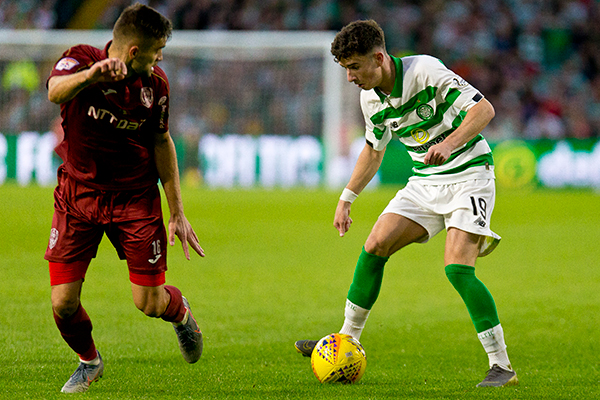 How many times will we do this before we learn? I'm sure Pirlo could have been the best left back for Juventus and Italy. Did they ever play him there? No.
Reason being, covering at full back is in no way ever as important as your central midfield. Not in any circumstances.
The heartbeat of that Celtic side was disrupted. Not even so much in attacking sense but in the confidence the ever changing back four had in the team's axis.
Brown looked a bit lost without Callum's legs, angles and carrying power beside him, and despite his partner in crime Ntcham not playing his worst game he was never more than a six out of ten. Ntcham's creativity is better served as an understudy to Christie further forward as his defensive discipline is too poor to play any deeper, it forces Brown to over compensate. Motherwell's opening goal on Saturday should have been all the warning that was required to avoid this error. Ntcham lacks the defensive discipline and fight for a tough battle hardened opponent in the engine room.
You could of course argue our tempo was slow first half. You could argue McGregor played well and set up a goal from his full back position and if you're looking for an out then yes, you could argue and you'd be right in these assumptions but that's clutching at straws.
It was an error in team selection that caused the problems. The slow tempo was a factor and Callum played well and created a goal. To miss the obvious though is to miss the point. We tried to fix what wasn't broken from a blistering unbeaten start to the season and we paid the price.
But that's just the 90 minutes. You can forgive that. You can forgive a first defeat of the season despite the cost it was just 90 minutes in isolation.
I don't blame the players. As an attacking force in the second half in particular we were excellent. What worried me greatly was Lennon's insistence post-match that somehow the players alone caused this that they made the individual errors that conceded the four goals and of course they played their part defensively at least. Would we have made those errors without the unnecessary changes in personnel in key areas? A partnership of Brown and McGregor that simply didn't need separating? I doubt that very much.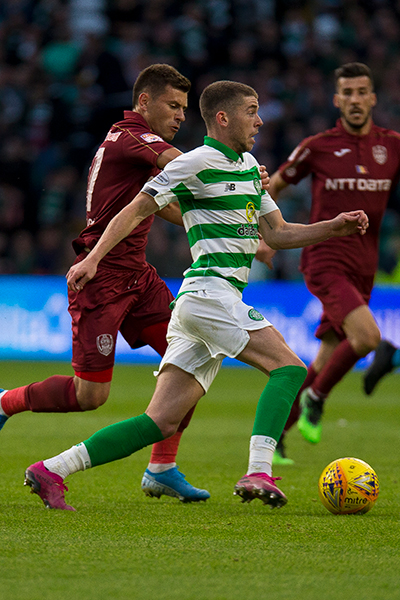 We came from behind and we were pegged back. We went ahead again. Surely at this point you batten down the hatches.
Do Italian and German sides look for the two goal advantage? Rarely. They protect what they have. A bird in the hand is better than two in the bush as the saying goes. A disciplined coach from Italy or Germany would have forsaken an attacking player and added a defender. With the benefit of hindsight of course it was the wrong call.
It's a massive blow to the club but as much as there were errors on the pitch and we suffered as a result the bigger issue lies off the park for this.
This is the second year we've exited at the 3rd qualifying stage. Last year it was AEK Athens under a cloud of players refusing to play and a patch work back four as we held off yet again addressing the Achilles heal that has cost us greatly in Europe. The defence.
This year we've an altogether more united band of brothers at this stage. Other than Ntcham's outburst everyone has been pointing in the right direction and bar a tactical cock up last night we have a manager taking us in the right direction.
But he's simply not being backed. This summer has seen a clear out of the odd big player, the peripheral figures, underachievers, malingerers and loanees. We've also sold a player for £25 million.
Albert Einstein is broadly credited with exclaiming "The definition of insanity is doing the same thing over and over again, but expecting different results".
This Celtic board isn't simply not backing the manager, they are being wilfully obstinate to a plan of cutting costs. They've played the same hand for two years and for two years it has cost us dearly. Albert Einstein's cap fits this board. He called it insanity and he's right.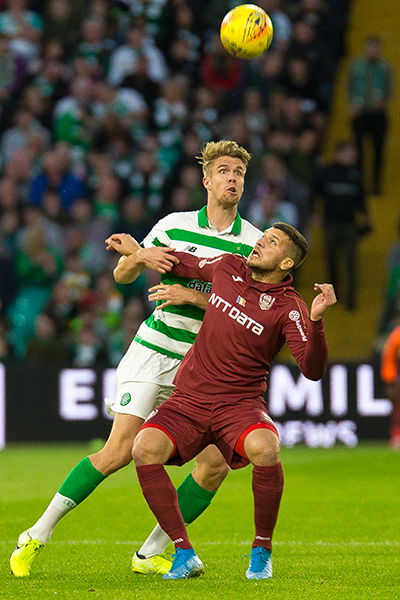 Taking this even from a year ago. We've banked just south of £20 million for Moussa Dembele, £9 million in compensation for a departing manager, a whacking great 10% from the sell on clause from Virgil Van Dijk's Southampton to Liverpool transfer. You'd assume that was around the £7million mark and now £25 million from the sale of Kieran Tierney.
With the exits of a baker's dozen of players from the squad the wage bill and personnel have been slashed on a par with a Tory Government austerity programme in the NHS.
We've purchased four players on a great deal less salary than those who left and for a fraction of the money coming in. Three departing right backs have been replaced with one. Two left backs have been replaced with one and two exiting centre backs have been replaced by one. Who'd have thought you'd risk conceding four goals at home to a hardened European qualifying side when you'd sold or returned your entire back four?
The fact we've stood still is far from surprising the fact we've not quite gone backwards is credit to the manager and players. It's a ridiculous gamble and it looks like it's in danger of extending domestically. If we do not address these issues there is a clear danger our complacency could seep into our domestic dominance.
Neil Lennon has been vocal in his need for players. He's not asking for all thirteen players who left the club to have direct replacements, he's even said there are a few more he'd like to move on but he's also said he wants help for the players in key positions. Three bona fide centre halves, one left back and one right back is a sign of an underfunded defence. Five trusted defenders for four positions might get you through eleven weeks if you're really lucky but it won't get you through eleven months. Not a chance.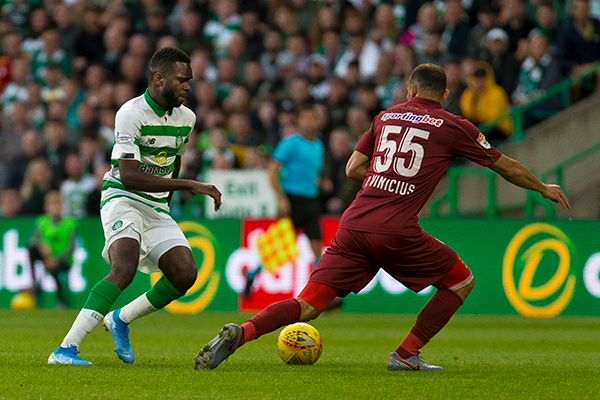 It seems every time Lennon does mention this and it's reported the estimation of what is required is then played down and re-evaluated the next time he talks to the press. You could say someone had had his ear.
Neil Lennon needs to take some responsibility here himself. If he knows what he needs say so, don't backtrack or back down. The danger with not being fully open to what he needs is he starts to look like an apologist. That is not Lennon's style. He needs to stand up for himself.
For months now it looks like I've been battering this board and I've been told it's not on by many, that I'm being unfair. I'm not a hater of this board. I was scared of history repeating. I could see I was watching a re-make of a disappointing film I watched last year. I'm being told they run a tight ship. You only have to look at the other side of the City to see what happens when you overstretch.
That's got merit of course but it's a deflection technique it smacks of being fed a narrative and buying it. Even before the summer fire sale we'd doubled our turnover. We've slashed the wage bill and for two consecutive seasons we've made record fees for transfers. The money situation is being managed well. So well in fact we clearly have a surplus but not so well that we can take our eye off the ball and forsake the club's biggest revenue opportunity. Champions League football. Is that financial prudence or neglecting a major source of revenue by having too much in reserve and not enough on the park to reach the real objective?
Credit where it's due we run a tight ship as a business but the footballing arm is being hamstrung by not finding that equilibrium. You'd expect to fail now and then. Probably the play-off round is where you'd say to fail would be acceptable when you are facing mainly teams from wealthier leagues. Celtic have lost to AEK and to Cluj. Financially they are not in our league. The board must answer questions as to why that has happened, why the same mistakes are being made.
If we are now gambling on European football every season in this manner then we need to awaken and re-align. Football club first, business second. Not the reverse. Multi-millions in a bank is great for the rainy day savings but when you look out the window last season and it's tipping it down you use the sunnier climes of May June and July to fix your roof. You don't hope for a mild autumn and winter and revisit it next year. The damage just gets worse. That's good housekeeping.
As Cicero wrote "Any man can make mistakes, but only an idiot persists in his error".
If this is the plan then perhaps it's time the media shy but not publicity shy Peter Lawwell came out and explained it to the supporters. Maybe he doesn't feel he needs to answer as to why we can't get that balance right between a bulging bank account and the team on the park. Maybe he's woke up this morning, realised that maybe, just maybe we've taken our eye off the ball. An insight into the thought process wouldn't go amiss.
Perhaps while he's at it he could explain the lack of a footballing structure. A director of football was alluded to in his press conference with Neil Lennon as the Chief executive basked in the Celtic legend's appointment. Perhaps he can tell us what Nicky Hammond is doing at the club. The summer intern seems to me to be crumbs being thrown to the seagulls, the placation of a support. It's not structural reform it's a sticking plaster and it looks a cheap one at that.
The fact is we don't know. He doesn't speak to the fans. He explains nothing and as a result lacks accountability to anything other than shareholders, board members and of course Dermot Desmond. Is it any wonder then the business operation looks like the be all and end all and that the football team is a secondary thought?
Maybe it's time in the absence of some transparency the fans made their voice heard.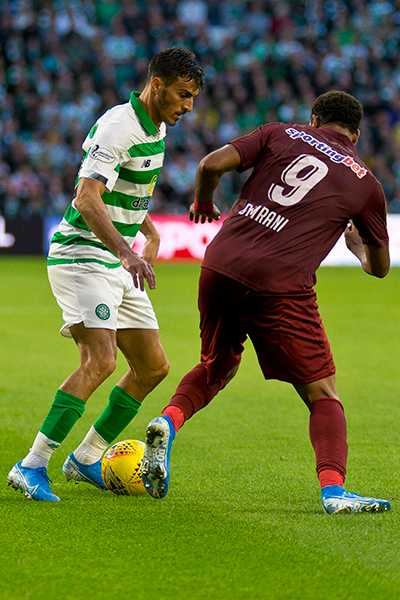 We cannot gamble with the nine in a row campaign. We cannot now close shop with the lack of champion's league revenue and go with what we've got. We need a minimum of three defenders to keep on track for nine and ten never mind a possible tilt at the European Consolation Cup.
There will be many articles in the mainstream press, reporting on radio and TV. There will be even more writing on Celtic websites or running podcasts. There will be ex players and the usual pundits voicing their own opinions. Hopefully all will open this up as an issue and a time for debate. Preferably the Board will engage and communicate. I'm not confident of that.
We can write what we want the board can always gamble that we'll just talk until we get bored, that we'll move on. Some fans are so dispirited they don't even see the point of debating and discussing. That apathy would be a concern apart for one huge camouflaged green section of the Celtic support.
We do have a vocal group, we do have a more militant wing of the support embedded in the stadium itself and they are not scared to make their feelings known. A group who could if they wished portray their own feelings and concerns in a visual and public way. The Green Brigade.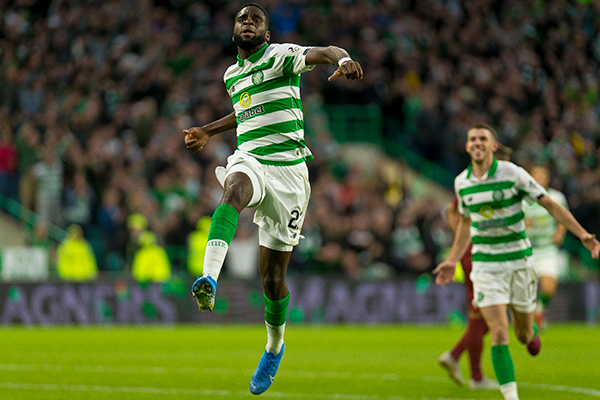 Now I won't pretend to know what they think and I'm certain debates on who plays right back or centre half really isn't their thing but in the world of the Ultra I'm sure the Champions league is their battle ground. Where they fly their colours, create their TIFOs in competition with the opposition Ultras. Do they want Astana and Gibraltar at Celtic park or do they want to show off their array of talents to PSG, Juventus, Dortmund and Atletico Madrid. That's what floats their boat in the North Curve. When we're not in with the big boys neither are they. That's got to irk. That's got to hold them back from spreading their own reputation beyond this little country. Another year in the European wilderness hampers their own ambitions to grow their burgeoning reputation abroad.
So while we try and get our message across and while we are usually ignored there is a very strong section of the Celtic support who could force that debate, get the media coverage and make it known that settling for second best is not for Celtic Football Club. The man holding the purse strings would have to listen.
As Jock Stein said "Celtic jerseys are not for second best, they don't shrink to fit inferior players" – The same rule should apply to club blazers.
Niall J