First of all, let's get the pleasantries out of the way. Welcome to Celtic, to Scotland and to the goldfish bowl that is Glasgow to Ange Postecoglou and of course his family – once you get through the pandemic protocols of self-isolation of course.
We are a welcoming bunch really, it's just I'm sure you must be aware that much of the poorly mannered build up to your possible appointment that has even over spilled into your first day in the job has little to do with you personally and more a period of disconnect between the custodians of the club and the support.

It's been a slow burner and sadly from a timing perspective you've arrived when the flames are furious. Believe me the anger is justified towards the Celtic Board, it is however unfairly directed at you. Don't let it worry you though, you'll now get the backing of the majority of the most passionate fans in the World, and some of the most demanding – but all with the best of intentions.
Secondly a touch of empathy to those who follow Yokohama F. Marinos. We feel your pain and marvel at and take comfort in your outpouring of positivity towards the manager who is leaving you a legend having won a first league title in 15 years and has been poached by another club mid-season, while you were very much in with a chance of winning a third title in three years. As a support we too have experienced that sort of pain in recent times and we certainly didn't have the level of patience and deference you as a support have shown to your 'Boss'. It is humbling to witness and although ultimately a sign of our differing cultures it is certainly something to be admired.
Let's hope this is a start of an ongoing hands across the continents moment and both clubs can look forward to a burgeoning relationship going forward. I'm sure you'd like to see Ange Postecoglou again and I'm certain a game between the two clubs in future would be a good way to introduce ourselves to each other. The fact Ange Postecoglou is respected so much, even when jumping from the horse mid-stream, certainly gives us confidence that we may well have got ourselves a manager that can win games and respect.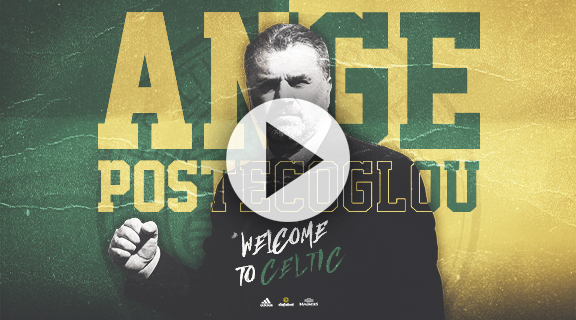 For Celtic supporters this has been a wait, a long and unnecessary one. People will point to 106 days, but in truth it has been around an eight-month torturous interlude for Celtic to appoint a replacement for Neil Lennon. The journey up to this point does not fill any of us with confidence that the Celtic Board have any real handle on a future for this club, however the interviews today with both Dominic McKay and of course the new manager were the first feelings of positivity we've had in some time, the departure of Peter Lawwell at the end of the month will also add to that.
And for a Celtic support that has grown impatient by the day, and rightfully so, a restructure of footballing operations, implementing of a squad rebuild and a coaching philosophy will take time, indeed it is a shame we wasted so much of it. It will take a year or more, three maybe four transfer windows to change this and set a sustainable course. Anyone who has looked at the new man's record will see that has been the case wherever he has gone. He will need that initial year, as will McKay. As such despite the desperation to return to the top, we have to offer up our side of the bargain and give both men the financial backing and the patience required to see this through.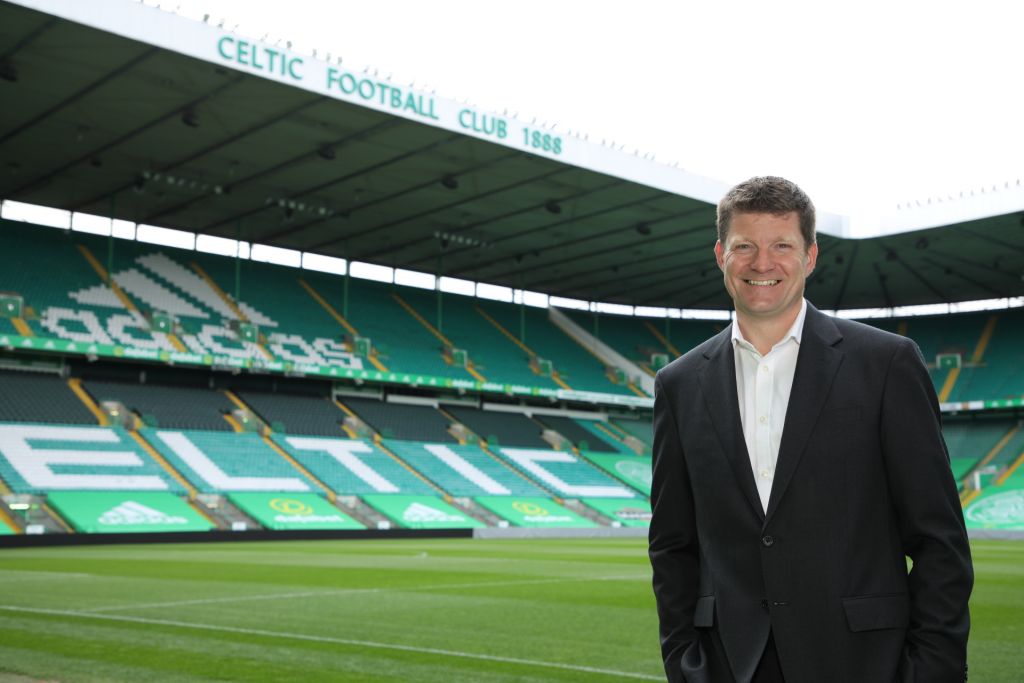 There is of course nagging doubt, but when you've been kept in the dark so long and gaslit at every turn it is understandable that a disconnect occurs, that a divide leads to a chasm, and though a new Chief executive and a new manager is a start, too many old faces – quite literally – remain in situ and are without trust.
There were nice words from both parties today but for now it is all it is. Both Ange Postecoglou and Dominic McKay are going public with promises, it is vital those running the club ensure that the cheques they are writing can be cashed.

McKay talked of a bright future, of modernisation on and off the field, Ange talked of footballing philosophies and a knowledge of what it takes to rebuild. The Celtic Board cannot afford to leave either twisting in the wind.
If they want wounds to heal this has to be the beginning. The words bring hope, the actions however will speak far louder. If a summer of discontent is to make way for a brave new dawn it is up to those in charge at Celtic to back their men.
The job on and off the pitch to modernise the club and rebuild the squad will need sacrifice and vision, it is probably best the board entrust that to the men they've appointed and give them both the tools they need to carry out their respective plans.
Niall J