"One of my favourite days of the year at auction," wrote Jamie F, the Celtic supporting auction expert. "Was very interested in the Willie Orr medal until today when I saw that he never played in the (1899 Scottish Cup) final. Not sure how much I want it now but we'll soon know as I have booked a phone."
Jamie posted some images of the Celtic legend's medal from the 1899 Scottish Cup Final.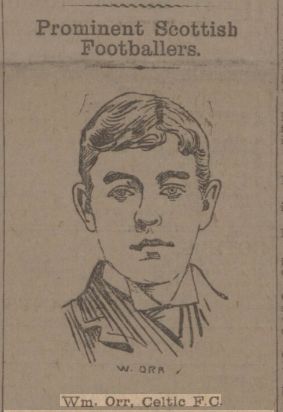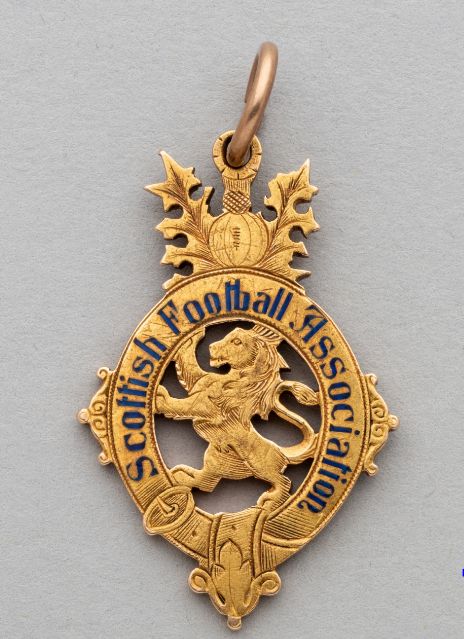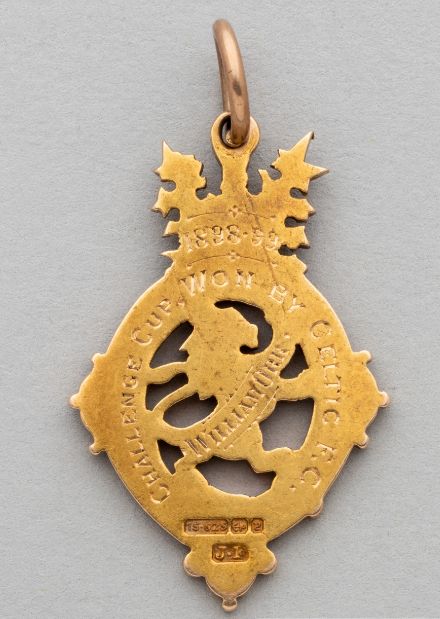 Would that be a question for David Potter? He's usually very good for those questions for players from that era. or maybe @earlyceltic?@andyboyd1967 @Jimmy_McColl @TheCelticWiki @fitzpas

— JoeBloggsCity (@joebloggscity) September 8, 2021
Jamie also told us that the Celtic players were each given a £20 bonus for winning the last ever Scottish Cup final in the 19th Century and Celtic Supporters wanted to know how much that would be in today's money…
How much would £20 be nowadays?🍀🍀

— Qball (@Qball1888) September 8, 2021
Well the answer to that came along quickly enough…£20 in 1899 is the equivalent of £2666 in today's money.
Looks like £20 is the equivalent of £2666 today pic.twitter.com/hlydEXB0Ns

— Glasgow 🍀 (@degreesofmotion) September 8, 2021
But we had to reach out to Celtic historian David Potter, of this parish, who is not a fan of social media, to see what we could learn about the decision to award a winners medal to a player who didn't play in that Scottish Cup Final.
Willie Orr made his debut for Celtic on 4 September 1897 and made 212 first team appearance scoring 23 goals for the club.  He won three caps for Scotland and was a strong left sided defender who certainly made a big impression wearing the green. One little snippet from the press coverage of an Old Firm game tells a story: "All Rangers in the first half, all Willie Orr in the second.".
Firstly let's have a look at what The Celtic Wiki says about the 1899 Scottish Cup Final where Celtic defeated Rangers by 2-0 to win the Scottish Cup for a second time, the first time was 7 years earlier in 1892. Opponents Rangers had won the Scottish Cup in each of the previous two seasons so were going for 3IAR.
The Celtic Wiki reports on an interesting speech after that cup final saw Celtic chairman JH McLaughlin say in a fulsome mood: "Sectarianism is a dead letter in Scottish football… We cull players from all quarters, regardless of sect."
A wag in the crowd shouted back "Or cost!". A dig at Celtic's spending (Harry Marshall's loan had cost £300, a lot in those days).
The teams in the 1899 Scottish Cup Final were as follows:

Celtic: McArthur, Welford, Storrier, Battles, Marshall, King, Hodge, Campbell, Divers, McMahon & Bell. Goals: McMahon, Hodge

Rangers: Dickie, Smith, Crawford, Gibson, Neil, Mitchell, Campbell, McPherson, Hamilton, Millar & A Smith.

Attendance : 25,000

Ref : Tom Robertson (Queens Park)
David Potter has given us an explanation on why Willie Orr was given a medal given that he didn't play in the match and coincidentally the official Celtic website featured Willie Orr in a player profile last Saturday and therein confirms the injury to the player in the 1899 Scottish Cup Final.
"I can only assume that extra medals were struck, and that Willie given one. He had played in all the other Scottish Cup games that season but missed the final, his left half place being taken by Alick King.
"He was injured, for this Final and my guess is that the club struck an extra medal for him because they felt that he had done enough in the other games to deserve a medal.
He was one of the best of the early Celts, and is sometimes underestimated," the Celtic Historian added.