It would be fair to say Celtic Women FC's season had got off to an absolute flyer this year. The standout result was the last gasp winner to defeat Glasgow City by two goals to one, in the league opener, with an injury time winner from Captain Kelly Clark.
The Celts have also qualified for the last eight of the League Cup and remain undefeated in all competitions.
As such the enforced shutdown due to Covid-19 has come just when the momentum was starting to build for new head coach Fran Alonso and his team.
This week Celtic defender Chloe Craig has been talking to The Celtic View and The Celtic FC website about the start to the season, life under coach Alonso and of course the unexpected shutdown of the football season just as the players were getting into their stride.
First of all Chloe discussed her own form and how she'd caught the eye of Fran Alonso after some fine performances so far and her disappointment at the season having a halt called to it.
"I feel that I've been in good form recently. I've felt good within myself and Fran spoke to me the other day. He said that I had been on a good roll and that I've been one of the best players on the park, which is mazing feedback to hear from your manager.
"I feel that I'm doing good just now. It's just a pity that everything's paused really".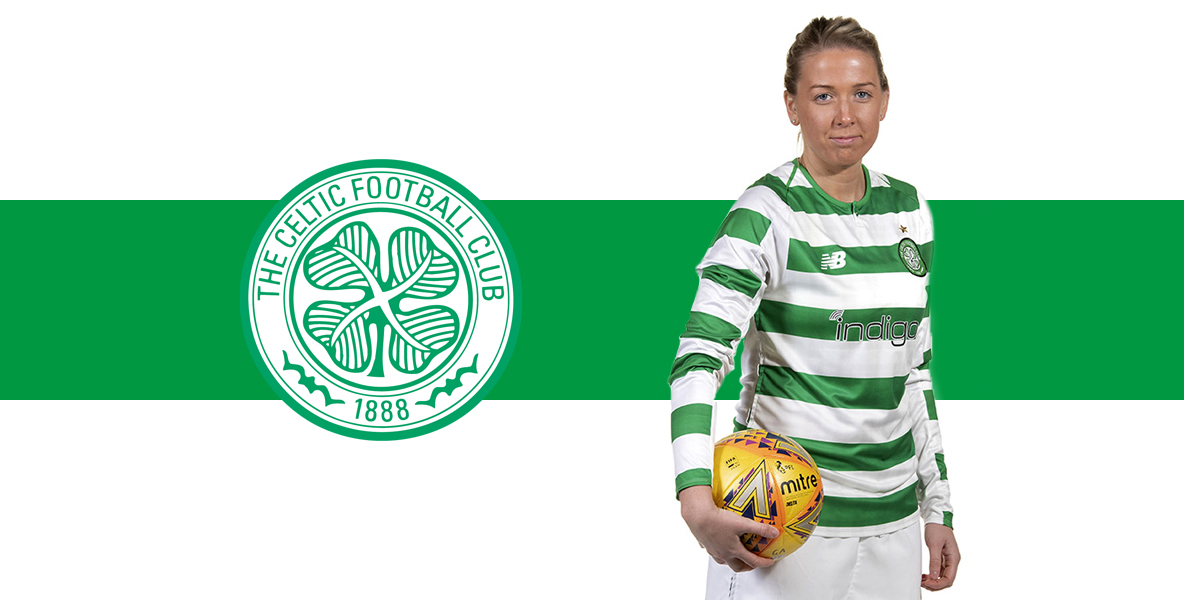 Chloe talked in glowing terms of the coaching under Fran Alonso in Celtic's first season as a professional outfit and how she herself is adapting to the new role of professional footballer, following her previous employment with the Royal Mail:
"He's brought a lot of new ideas and adaptations into the team, which is really good. It's a lot more professional with the background staff that we have and everything is just settling into place. It's been challenging learning these different ways of playing football that Fran's brought in."
"It is amazing, especially when you are walking into Celtic Park and people are starting to recognise you. It's a great club to be playing for and it's incredible that this is my work. This time last year I was working for Royal Mail and going to the gym in the morning, then going to work, going home and then going straight to training at night. So, it was a wee bit tough on the legs."
And the input of Alonso's early coaching clearly had a massive effect when the Celts defeated Glasgow City in that opening league fixture and Chloe certainly seemed to enjoy every last second of the season opener. In fact it appears she's not quite ready to come down from Cloud nine just yet:
"Honestly, I'm still buzzing about it. It actually felt better the second time to beat them, especially as people can't say it was a lucky shot or a lucky goals – both games showed and proved how much we've came on as a team and as a club. We've been working hard and that was one of the best feelings you could ever have being a Celtic player as we were the first team to beat them yet again in so many years."
Chloe also commented on, what it's been like to have new signings coming into the team and how they are settling into their new environment. It sounds like there is a similar togetherness in the squad being fostered to that of Scott Brown's first team squad:
"They are settling in really well. It's almost as if they are not new players, they've come in and settled that quickly. There are no cliques in the team, we are all just one big team. They've been great in training, they have been impressive and they have been trying to prove themselves to Fran."
— Celtic FC Women (@CelticFCWomen) February 19, 2020
Meanwhile Celtic's Anita Marcos, on loan at the Hoops form Ateltico Madrid has joined the likes of Mikael Lustig, Paddy Roberts and Kieran Tierney taking part in the'#StayAtHome' toilet roll challenge.
Apparently the craze was started by a football Media Company in the Netherlands, the challenge involves trying to do keepy-uppys with a roll of toilet paper. Safe to say Anita carries it off with the Spanish flair you'd expect from a Celtic number 7!
#YoMeQuedoEnCasaChallengue 😂🧻😍 pic.twitter.com/lLlT89KpoL

— Anita Marcos (@anitamarcos09) March 15, 2020
Another of this season's new signings Jodie Bartle has been shortlisted for The Peterborough Telegraph Footballer of the Year. If you've got a couple of minutes please follow the link and let's get the Celtic support behind Jodie's quest to win the prize.
🗳️ @Bartle_5 is up for The Peterborough Telegraph Footballer of the Year! 🥳

Click the link below to find out how to vote! #VoteJodie 🍀https://t.co/p7GiTw1Fy7 pic.twitter.com/w6pPI9t9xX

— Celtic FC Women (@CelticFCWomen) March 11, 2020
Niall J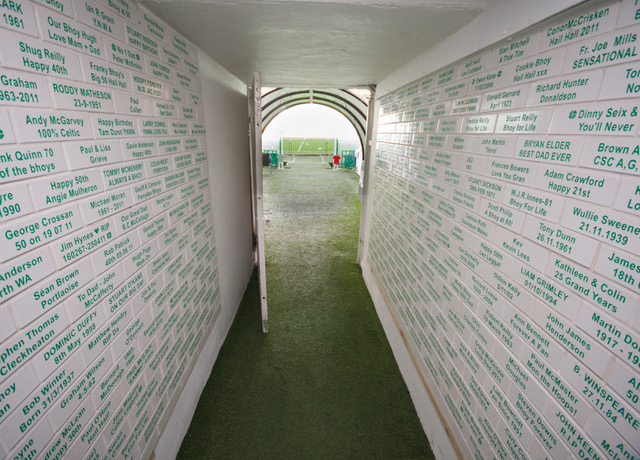 Take The Celtic Star's Photo Tour of Celtic Park and enjoy our stunning photos from inside Paradise RIGHT HERE, RIGHT NOW.
Support Celtic Youth Development
Help raise money for Celtic Youth Development by joining the £1 weekly lottery and you could win up to £25,000 – just click on any one of the photographs below to join. Lots of our readers have already done so and they're now doing their bit to help fund Celtic Youth Development that can deliver the stars of tomorrow and beyond. And you might even win a few bob too! And a special thank you to all The Celtic Star readers who have already signed up and are now supporting youth development to give us the Celtic Stars of the future…